Sponsored
With a wedding and two birthday parties coming up in the later half of the year, I naturally start looking for clothes the children can wear to these events as soon as possible. Some might say I'm nuts, prepping for events that are months and months away, but when it comes to clothes, it's really because I prefer the Spring/Summer collection more than Autumn/Winter!
And lucky, lucky me! Thanks to Paley & Love, I didn't have to bring Nakayla all around our gloriously sunny island to hunt for them!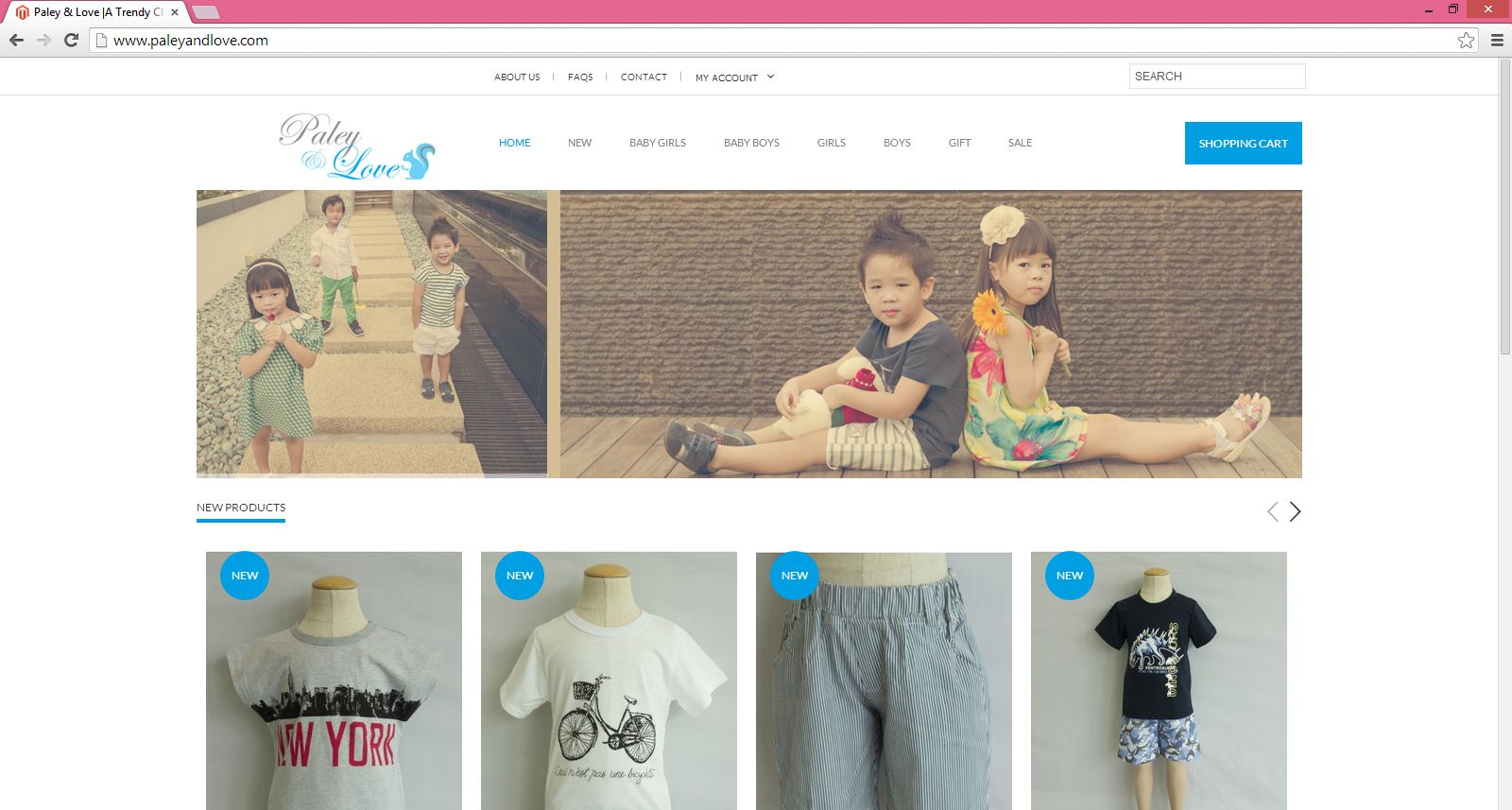 Screen grab of paleyandlove.com
I love how clean the website look, and isn't their logo just so adorable? Hehe.
Shopping on Paley & Love is really a breeze. One thing I absolutely love is how the owners took time to measure each piece of clothing, and list down the measurements for the different sizes they carry on the individual item's page!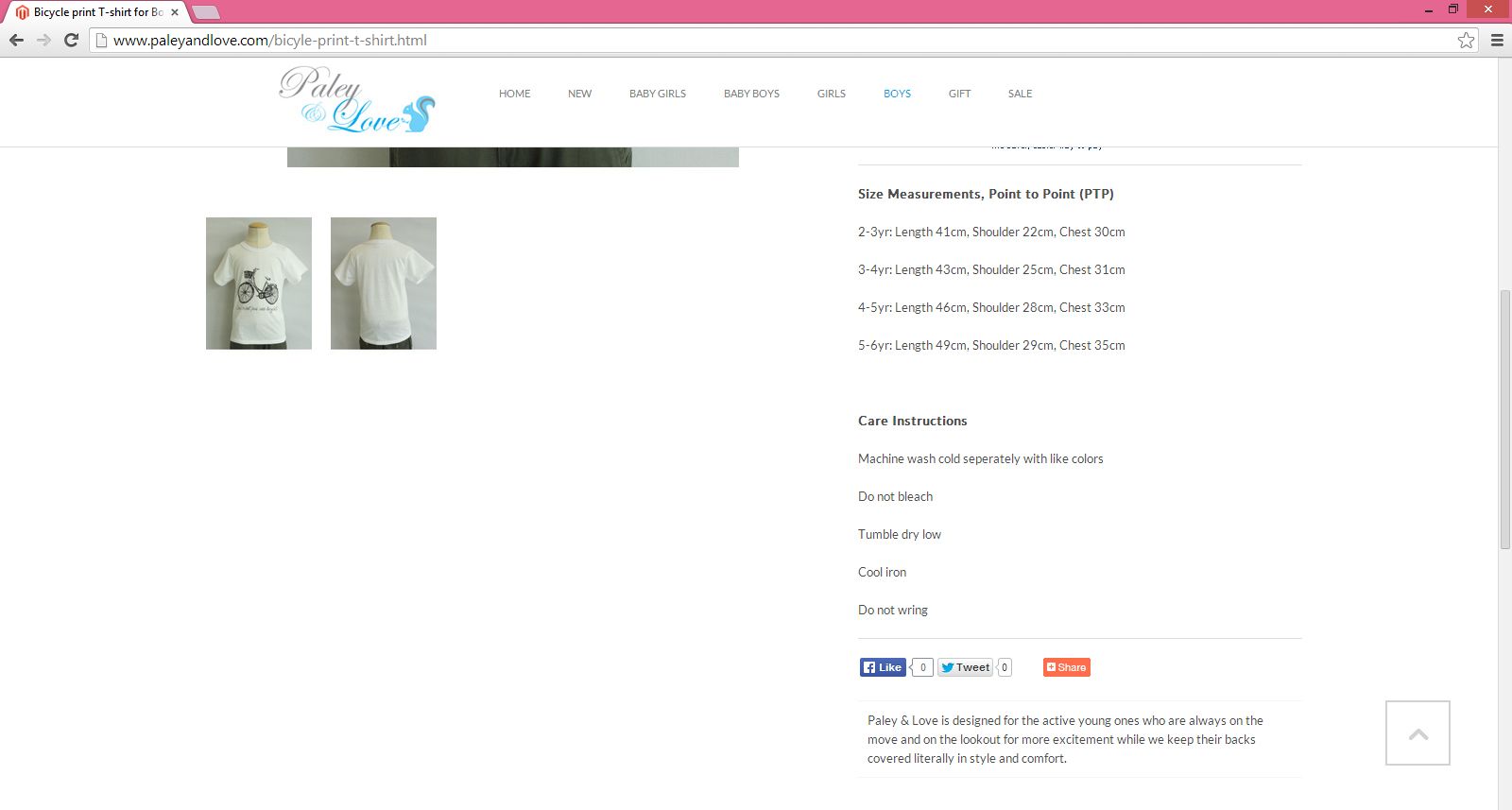 Screen grab of paleyandlove.com
This makes it so easy for parents to purchase clothes online! All I had to do was to measure against 1-2 pieces of clothings the children are currently wearing (most fitting + loose but not too big) and ta-dah! I have the best fitting clothes for the children!
As I have intentions of having the children wear the outfits I got from Paley & Love in the later half of this year, I got them in slightly bigger sizes.
Here's a preview of what the children will be wearing to their birthday parties. I haven't decided if they will wear these for the party at home or in school though.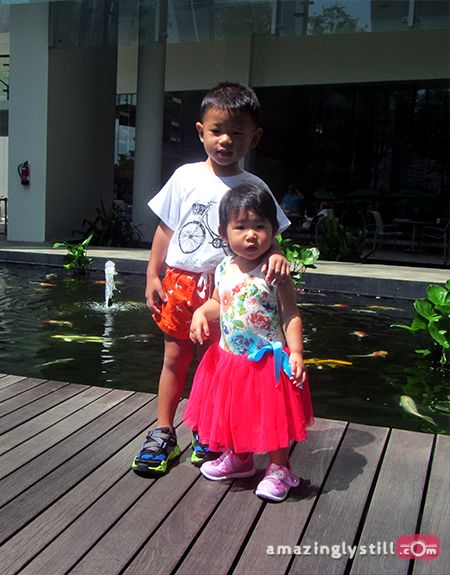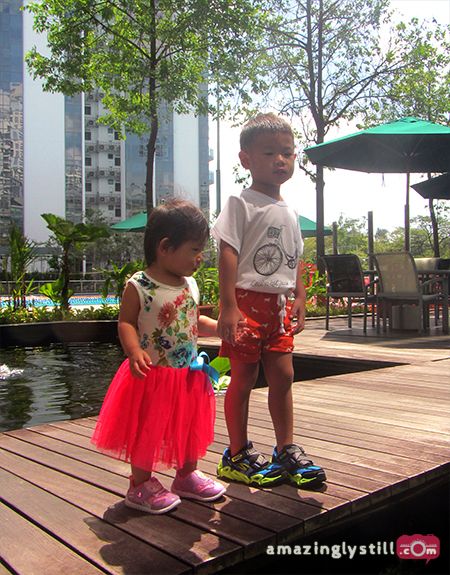 Nakayla is wearing Sleeveless Prom Tulle Dress.
This has got to be one of the most bombastic dress she has ever owned. I honestly never thought I'd pick something like this for her, but when I saw this dress on Paley & Love, I just had to get it! And I love how comfortable and wrinkle-free this dress is! Hehe. And if you're wondering, Nakayla loves this dress!
Blake is wearing Bicycle Print T-shirt (shorts are model's own).
I purposely picked out a white T-shirt for Blake because for the longest time ever, I avoided buying him white tops as I was afraid that he will stain them with food and whatnots. But recently, he has shown vast improvement! It also helps that I've accumulated quite a wide range of colourful shorts for him as well. Hehe. And I absolutely love the quality of the material used. It feels really tough yet comfortable!
And here's what I got for the children to wear for a more formal occasion – an upcoming wedding in the family! Yay!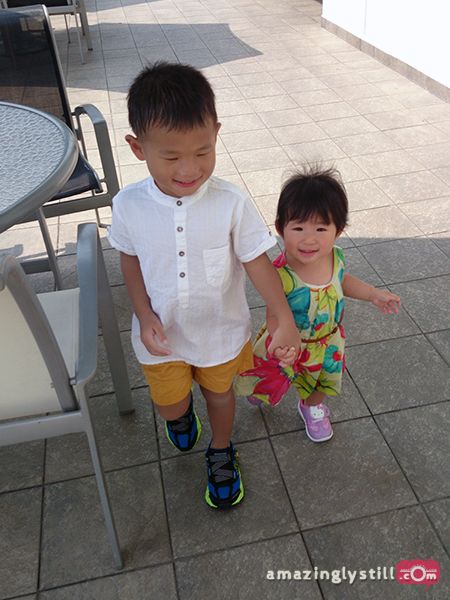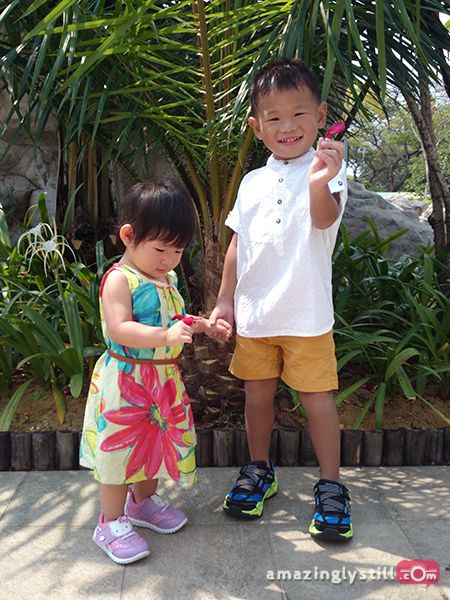 Nakayla is wearing Tropical Prints A-Line Dress (belt is model's own).
This dress is currently a little too big for her, but doesn't it look like she's wearing a midi-dress? Hehe. I love the simple cutting of this dress and the floral prints! So gorgeous! The material is thin, but it definitely keeps the girl warm enough in an aircon place!
Blake is wearing White Short Sleeved Shirt with Mandarin Collar (shorts are model's own).
Yes, I picked another white top for Blake. Hehe. I would like to first and foremost declare my love for mandarin collar shirts! It adds a touch of formality without making the boy uncomfortable like regular collars do. Time to expand Blake's collection of slightly formal wear with more mandarin collar shirts! Blake was so comfortable in this shirt that he refused to take it off!
I'm crazy happy with the clothes from Paley & Love! They are light and comfortable for the children, with such gorgeous colours for the girl's dresses. The boys are offered quite a wide range of clothes too! Love it!
And to spread this love, I have good news for all my readers!
10% Discount for all Amazingly Still Readers!
From now till end of May 2014, all of you will be able to get a 10% discount off any purchase made on Paley & Love! Simply key in the code PaleySA in the box under 'Discount Codes' and click on 'Apply Coupon' before making payment!
Screen grab of paleyandlove.com
That's not all…
Vouchers Giveaway for Amazingly Still Readers!
Five, yes you read it right, FIVE lucky winners will each walk away with a $20 voucher from Paley & Love! Just fulfill the following requirements below and you might just be one of the lucky five!
Good luck!
Giveaway Terms and Conditions:
1. Open to all living in Singapore
2. Giveaway ends at 2359 hours (that's 11:59PM) of 9 May 2014 (Singapore time)
3. Incomplete entries will automatically be disqualified without notice
4. Five (5) winners will be randomly picked and announced on my Facebook Page by 12 May 2014
5. This giveaway is in no way sponsored, endorsed or administered by, or associated with, Facebook
* * *

Paley & Love
Website: www.paleyandlove.com
Email: ask@paleyandlove.com
Facebook: www.facebook.com/paleyandlove
Instagram: @paleyandlove #paleyandlove
Twitter: @paleyandlove
Disclaimer: I was given a shopping credit by Paley and Love for the purpose of this review.