Media Invite
Some time back in January, a friend of mine, Stella, invited Blake to be part of ZooMoo Asia, a new channel on StarHub. She had really hoped that Blake would be featured on television, but upon seeing a sample video of what Blake needed to do, I hesitated and decided that it might be a little too complex for him then. But thinking back now, I think he could've easily done it, if he was in the right mood!
Fast forward a couple of months later, Stella messaged me again, telling me that the channel will be launched soon (April 1, 2014) on StarHub Channel 306, and invited me to the media launch at the zoo with my two babies. I was truly surprised that she still wanted us to be part of ZooMoo Asia, despite my last minute pull out for filming before! Thanks, babe! 😀
And so, off to the zoo we went! Hehe. This is the first time I'm bringing both children to an event alone, and I was really happy that both Blake and Nakayla had fun, and I survived with minimal tantrums from the children! The tantrums only kicked in when we were heading home cos both of them were really tired by then. Phew!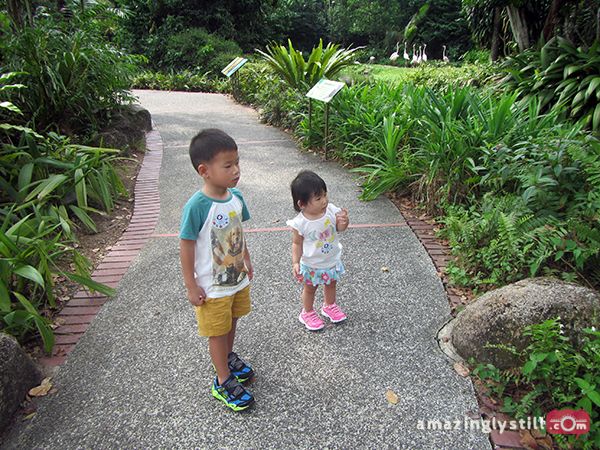 We explored the zoo a little while making our way to the event space. Blake was having a blast while Nakayla was a little scared, especially when I just take a few steps back to capture photos of them. I guess the zoo is best visited when the children are older. Blake was really scared when he first visited the zoo too.
On that earlier trip, we didn't managed to see the polar bear, which was kind of upsetting. Lo and behold, the polar bear exhibit was right next to the path we had to walk down to get to the event!
And since it was almost feeding time…

We stayed to watch! 😛
After feeding was over, we quickly made our way to the event. We were greeted by so many fun treats for the children! I'll let the photos do the talking for now, cos there are just so many!

Greeted by a pony at the entrance!
Image via ZooMoo Asia Facebook Page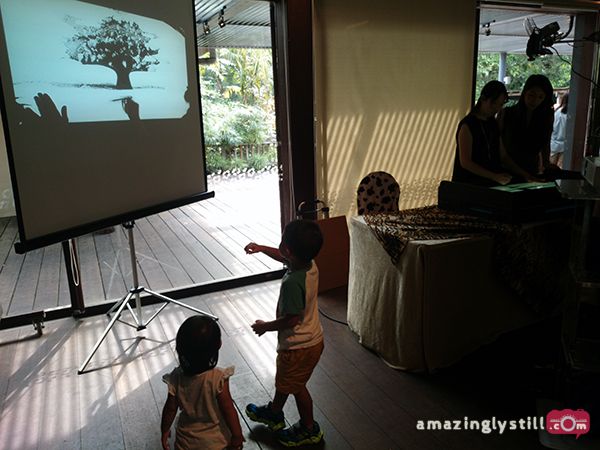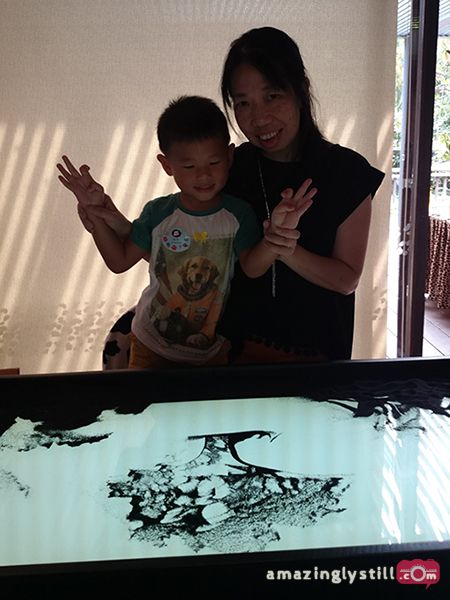 Blake was so fascinated by sand art that he kept going back for more!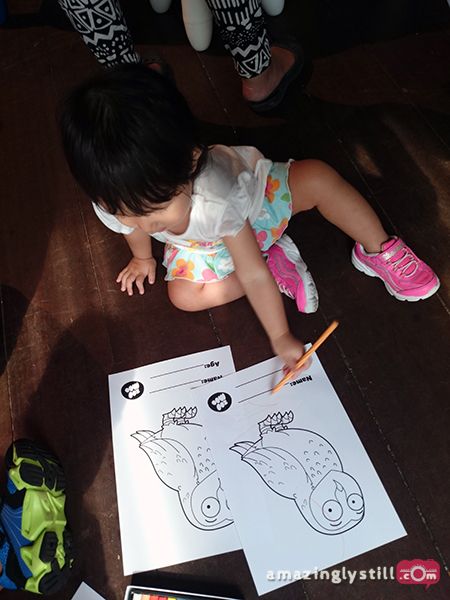 After sand art, we moved on to the colouring area,
where there were tons of animal pictures to colour!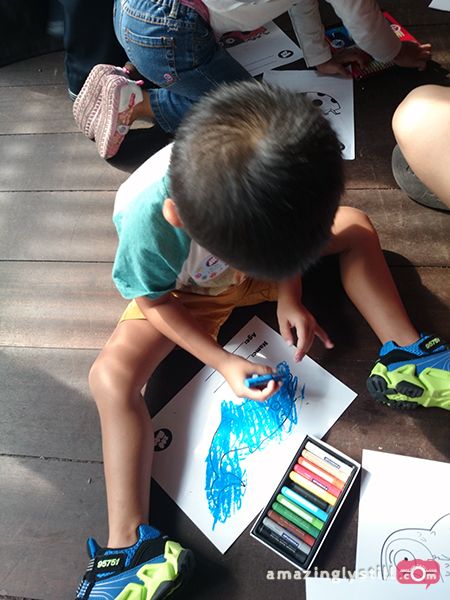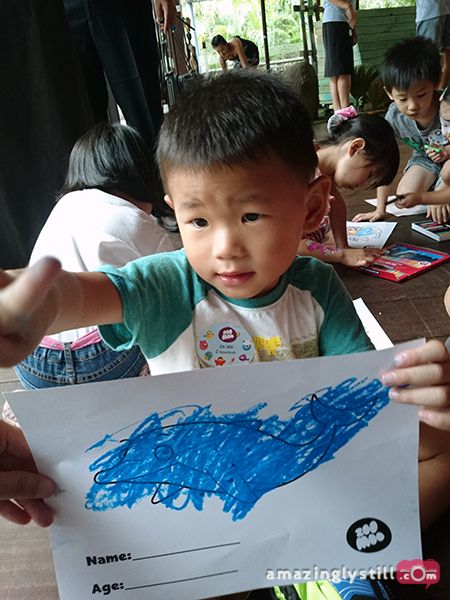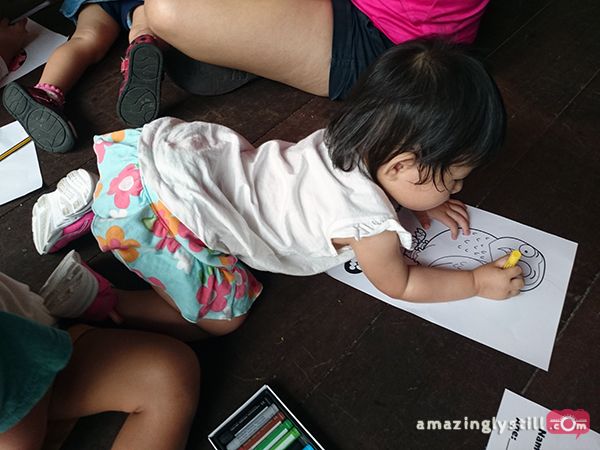 And then, it was time to meet the cast 😀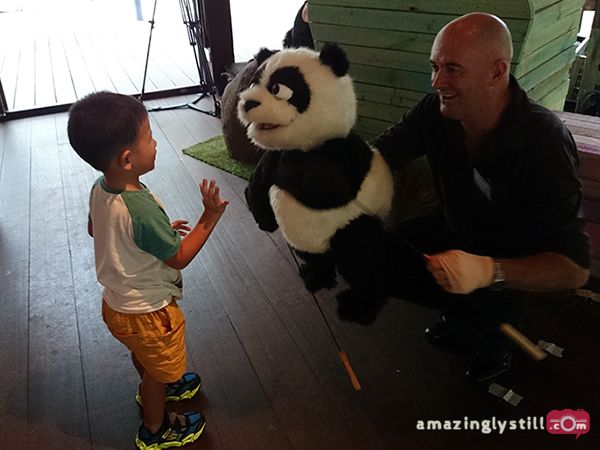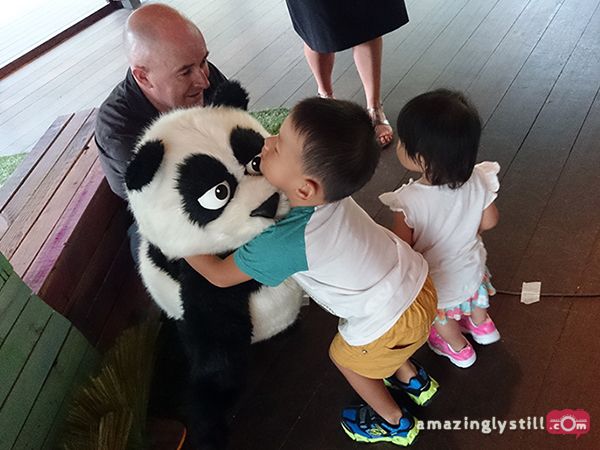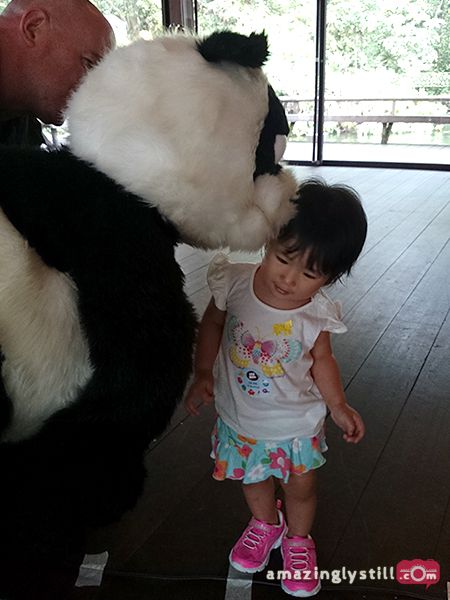 Okay, I lied. The children only played with Panda. Haha! They were most interested with Panda somehow, and kept going back to hug and play with the puppet!
Then I queued up at another station, because Blake wanted it, but wasn't too keen on queuing up…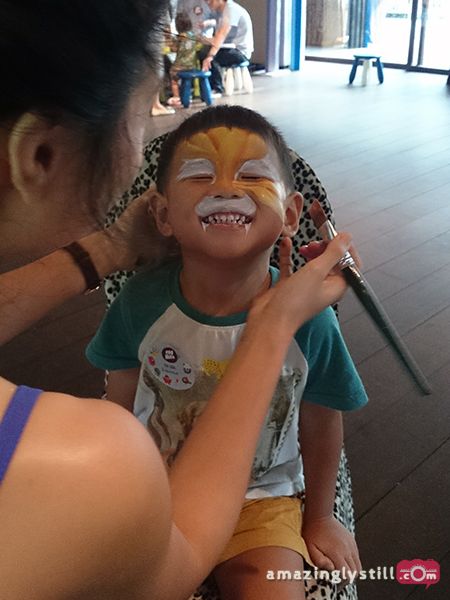 Face painting!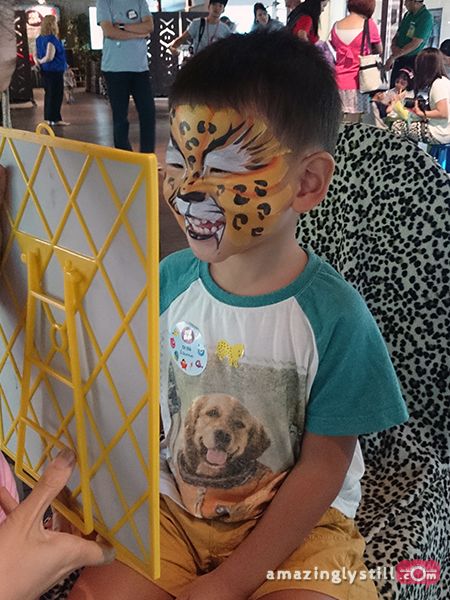 Can you guess what he chose to be?

Nakayla had a go at it too!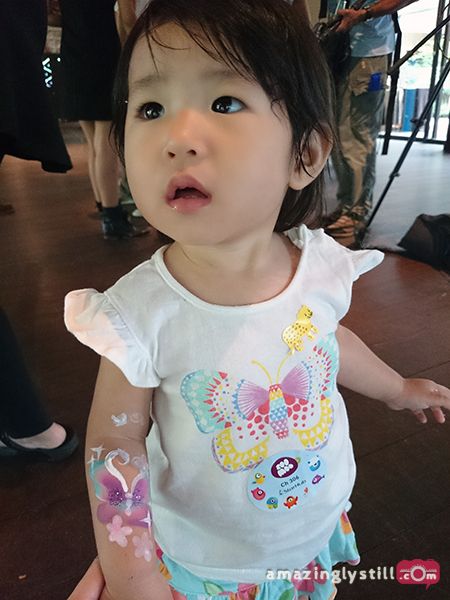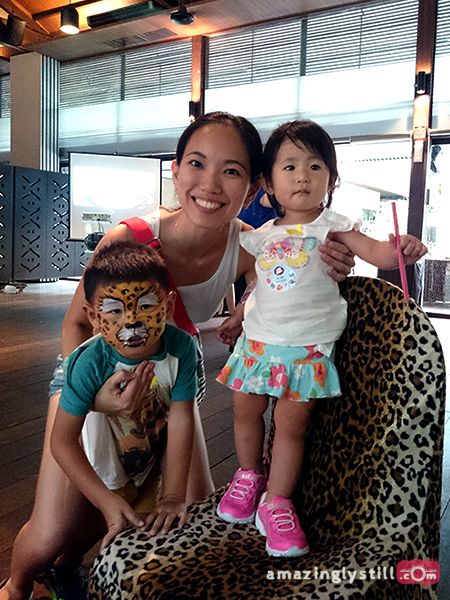 Terrific day with my babies 😀
If you're wondering what ZooMoo Asia is all about, it's all about animals – an entire channel just on animals! Hehe.
Oh yes, they have an app too – on Android and iPhone.
Disclaimer: I was invited to ZooMoo Asia media launch as a guest, and wasn't obligated to write about it at all. So obviously, there were no compensation or any form of benefits, other than the entrance tickets for Blake and myself. I'm just documenting the fun times I had with my babies, and also cos this was the first time I brought them to an event all by myself 😛