That's today, by the way
It's all my fault. I know. I was careless. But I'm really upset over the loss of $40.
You see, when you're a stay-at-home mom (SAHM) with limited financial earnings and have to watch how you spend carefully, $40 is a lot. $40 is my usual weekly allowance I give myself to spend on meals and transport.
The loss of this $40 has launched me into a "I could've bought…" mode.
With $40, I could've bought…
…10 baskets of 6 Xiao Long Baos from a stall in the hawker center near my place.
…a dress or top from my favourite online clothing store, Love, Bonito.
…two meals at Swensen's during lunch hour, complete with ice cream.
…a Shu Uemura hard formula eyebrow liner (with change too!)
…breakfast for the next 23 Saturdays before I go for class (one cup of soy bean milk and one char siew bao).
…about 8 cups of honey milk tea from Koi (the large cup, mind you)
…about 5-6 cups of my favourite Starbucks drink, caramel frappe with whip cream and java chips, depending on size
…a whole cake from most cake shops (size will obviously vary).
…about 30 egg tarts from Prima Deli (my absolute favourite egg tart place!)
…a new clutch bag from Accessorize.
The list will only go on. There's so many things I could've bought with that $40!
The only consolation I have from the loss?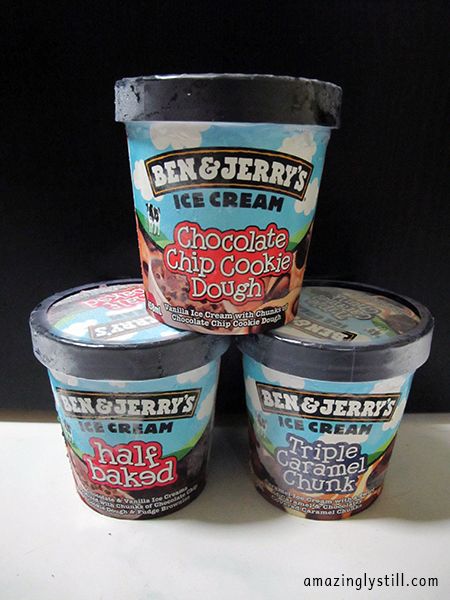 3 tubs of Ben & Jerry's, bought at a grand total of $28.45!

What will you do, or spend on, if you had picked up the $40 I lost?
Be very honest. I know I'll be super happy if I picked up $40. And I'll run off to spend every single cent that I picked up on something very frivolous. Something from the list above. Haha!
P.S. I feel much better after writing all these out!