Advertorial
Sometime back in April, the children and I were invited to a really special evening with Philips Singapore, where we were introduced to their new range of Philips Disney Imaginative Lighting night lights!

With Rachel, Cherie and Regina 😀
Psst… Look at Nakayla's dirty face!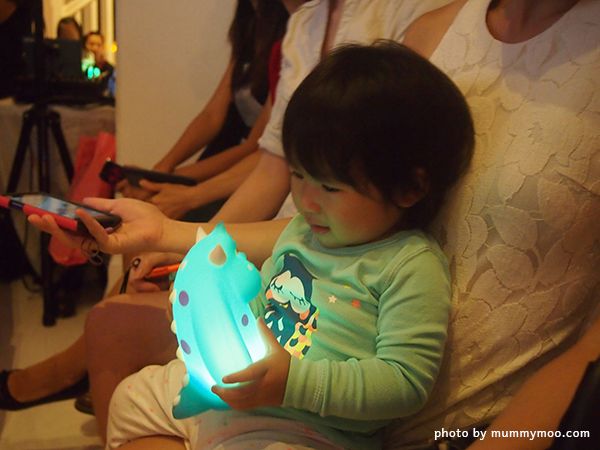 The children and I are really fond of Sully <3
This event was particularly memorable because I was solo parenting that week – the first in a long while too. And all the love I felt from the other mommies that evening was awesome!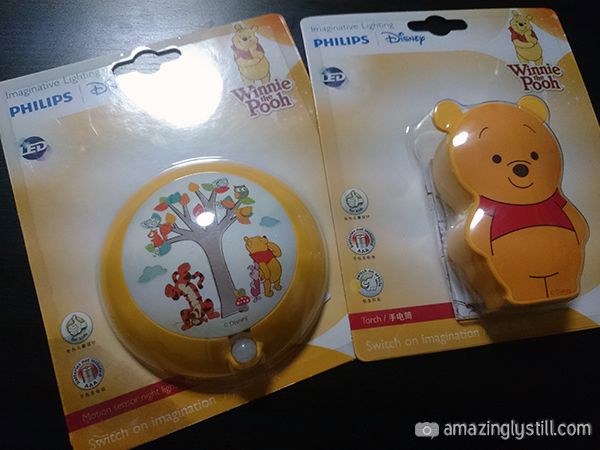 It also helped that I won a really cute Winnie the Pooh motion sensor night light during the Q&A, and received a matching Winnie the Pooh torch in the goodie pack 😛
Fast forward to May, this was delivered to my door step.
It's the Philips Disney Cars Night Light and Projector! I was crazy excited, because I have a new night light for myself the children!

In night light mode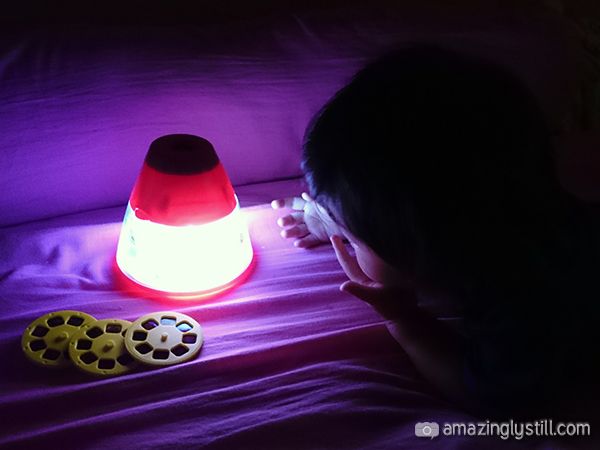 LED lights that aren't too blinding to a child's eyes when in night light mode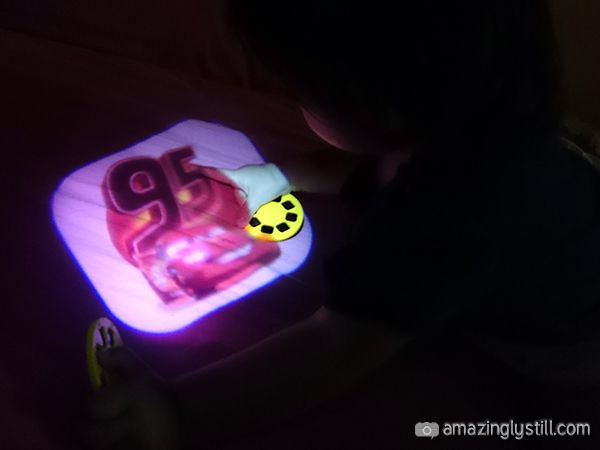 In projector mode, teaching Nakayla numbers!

Nakayla loves switching the discs in and out
I love how this particular night light has duo functions. Besides being a night light that is portable (hello staycations anywhere!), it's also has a projector function. And this, in my opinion, is an awesome feature to have!
Why you ask?
The answer is pretty simple.
Whenever the children cannot get to sleep, I will want to read them a story until they are soothed into la la land, but I can't. How am I supposed to read a storybook with the lights off? And I want to keep the lights off because it's bedtime.
I know, I know, some of you might be thinking that I can always memorize a story or just come up with my own… But to be honest, when the lights go off, I will usually fall asleep within a couple of minutes after my head hits the pillow. It'll be an instant if it has been a long and tiring day!
But now, whenever the children need a story before they are in sleepville, Lightning McQueen and his crew comes to my rescue!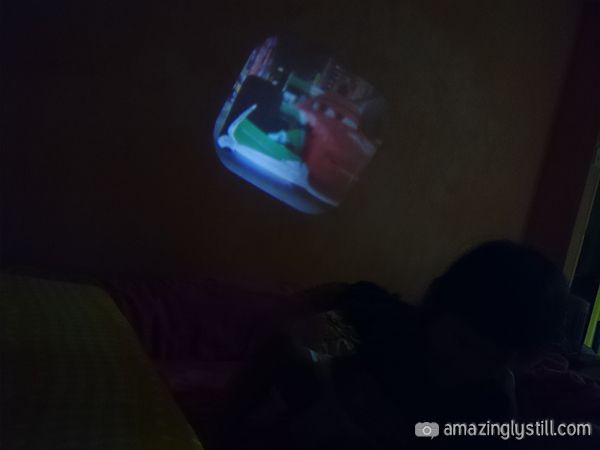 Not only will the lights keep me a little more alert, but the children will also enjoy some kind of cinematic experience. It's also easier to come up with stories when I have pictures in front of me. So much easier! Hehe.
And if for some reason we all fall asleep before I am able to switch the projector off, it won't hinder in our sleep at all. I don't know about you, or your children, but I am seldom well rested the next day if I were to sleep with any bright lights on (even though I'm kind of scared of the dark).
In some ways, tucking the children into bed is more enjoyable now. And I think the children enjoy having Lightning McQueen and his crew light their way to la la land too!
Disclaimer: This is a sponsored post by Philips Singapore. We also received a set of the Philips Disney Cars Night Light and Projector for the purpose of this review. The two Winnie the Pooh lights were received at the event – one came in the goodie back, the other I won in a mini Q&A.