Media Invite
We kick-started the Hari Raya long weekend with a family trip to the newly opened Alive Museum!
With a total of 15 branches across the globe, Alive Museum finally arrived at our shores in June, and is conveniently located in the city at Suntec City Mall. I'll be very honest, I did a little dance when I found out where it was because it's really convenient for me to get to with a direct bus from our place! Yay!
In case you're wondering what it is, Alive Museum is the biggest 3D illusionary museum in Singapore which offers you a sensory experience that tricks your visual, physical and environmental perceptions, bringing fantasy to reality.
For someone who loves taking photos and having her photos taken, this place absolutely screams me! I mean, how can you possibly go to Alive Museum and not take photos, or be in them, right? Right? Hehe.
Oh, and I highly encouraged that you take plenty of photos, interact with the exhibits, getting into the spaces specially marked out for you, and getting into character by feeling the vibes off the exhibits, cos that is what will make the entire experience super fun! Hehe.
Don't believe how that's possible? I'll show you!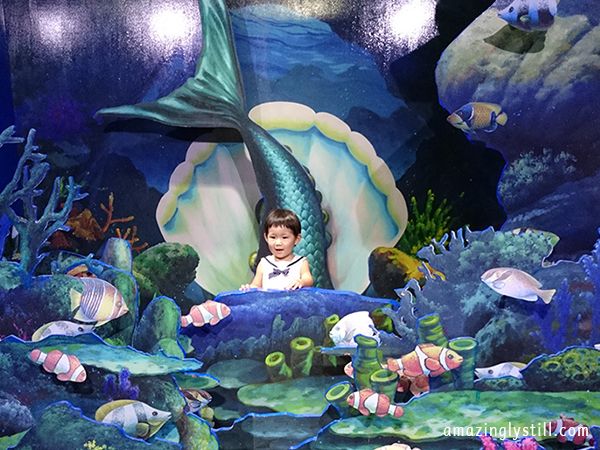 Nakayla's favourite! She kept going back to it!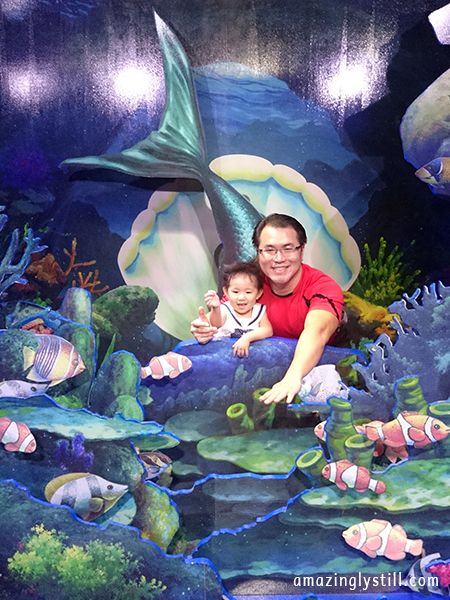 Reason being, there's a hidden fan that can be activated if you're tall enough,
or wave your hand like Sean did. Haha!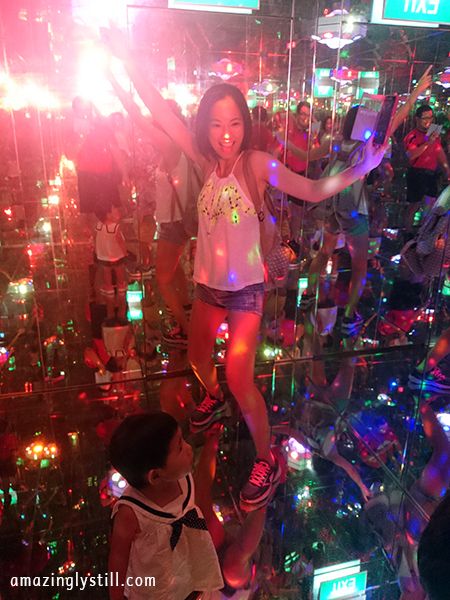 My favourite room! Mirrors everywhere!
So happy that the husband caught me dancing. Haha!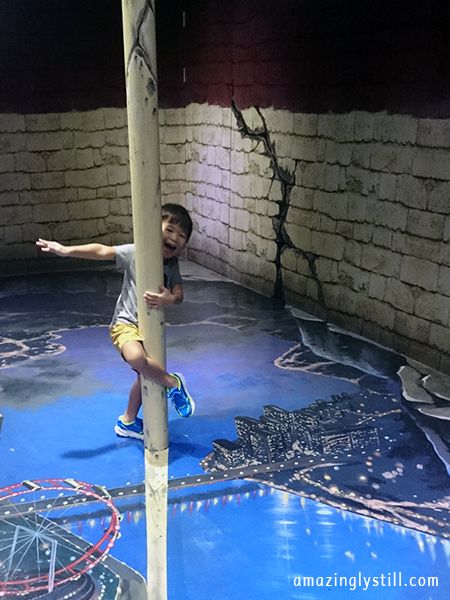 Blake imitating me. Hehe!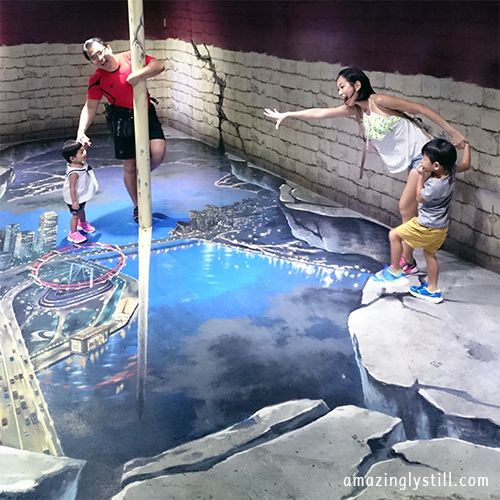 "Oh no! Save daddy and Nakayla!"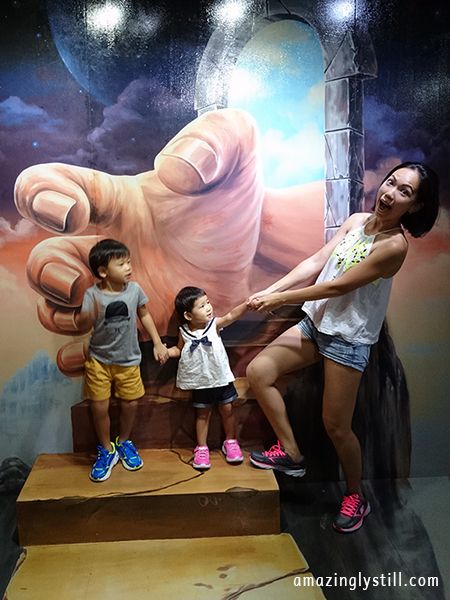 "Ah! Help! Mommy's falling!"

One of the favourites, but also the most tiring to get a nice shot!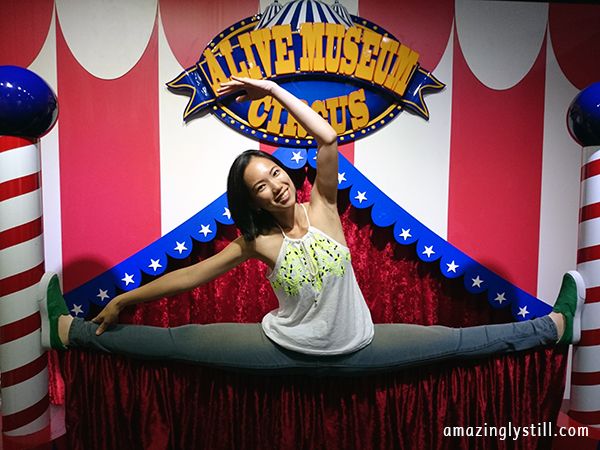 Doing splits in a second!

This mommy always landing herself in danger. Haha!

Yup! The husband was pretty game too! Hehe.

Hello there, gorgeous!
There was another particular painting, Kayak, which both children absolutely love returning to. So much so that we took enough photos at separate times to put the following together… Haha!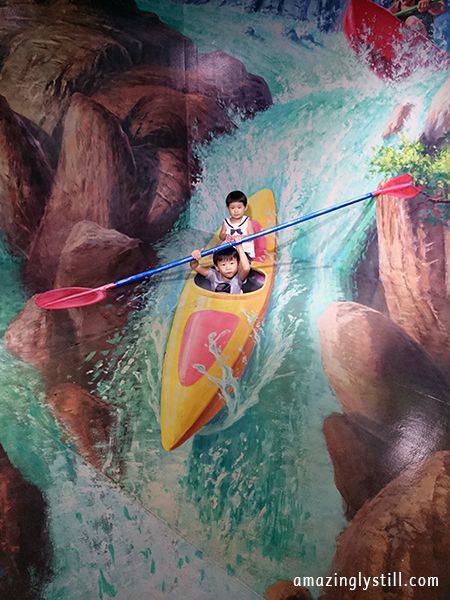 Nakayla: Brother, I think we need to get off the boat now!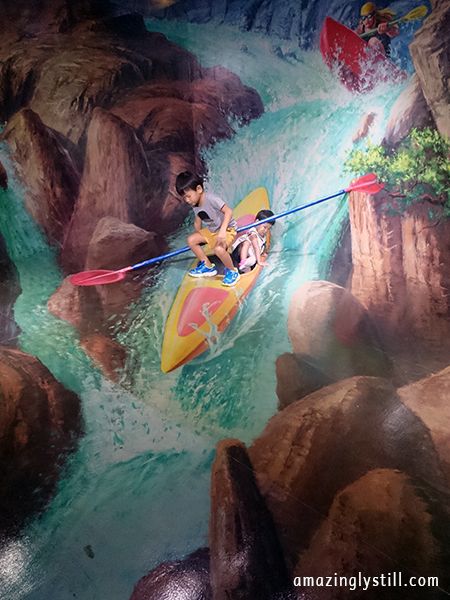 Blake: You're right! It's getting very dangerous! Abandon boat!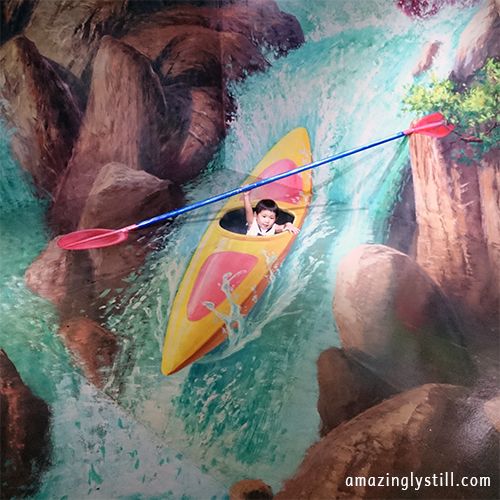 Nakayla: Muahaha! Now I'm the boat's captain!
And of cos, the trip to Alive Museum wouldn't be complete without family photos! Don't waste the chance! Make full use of everything!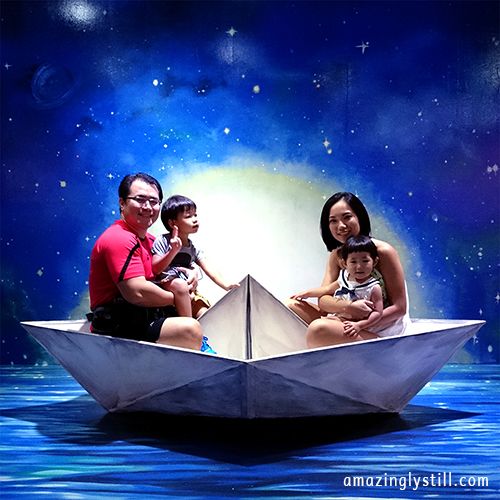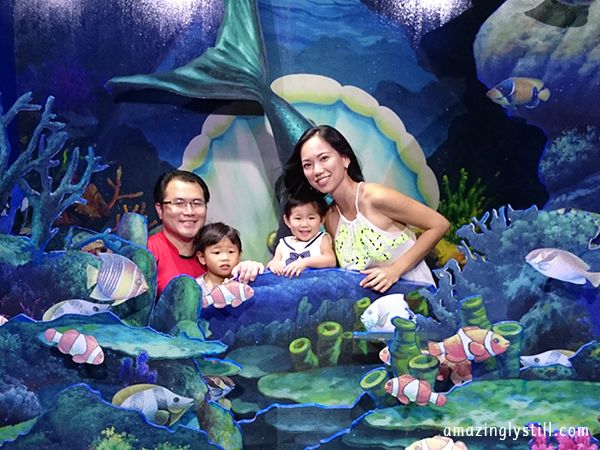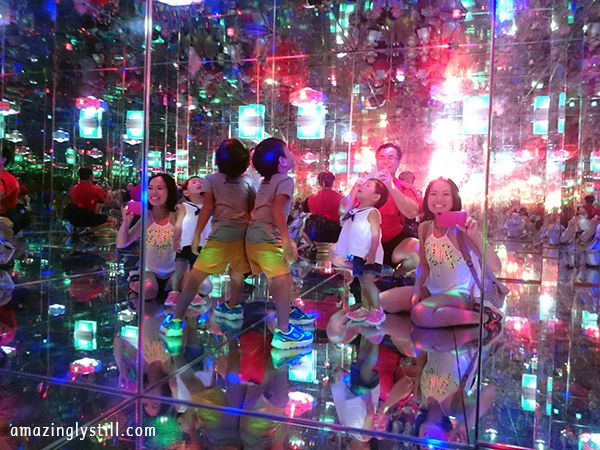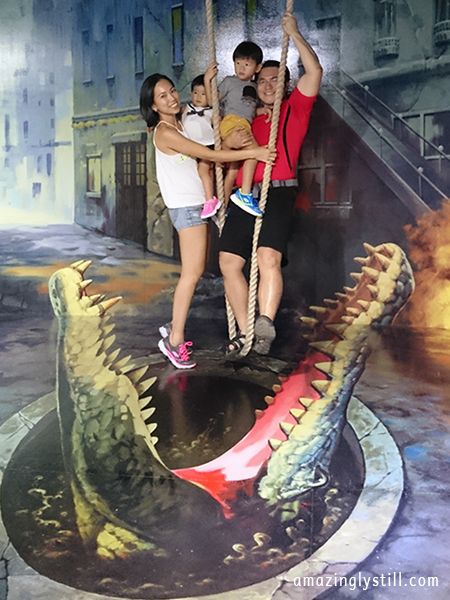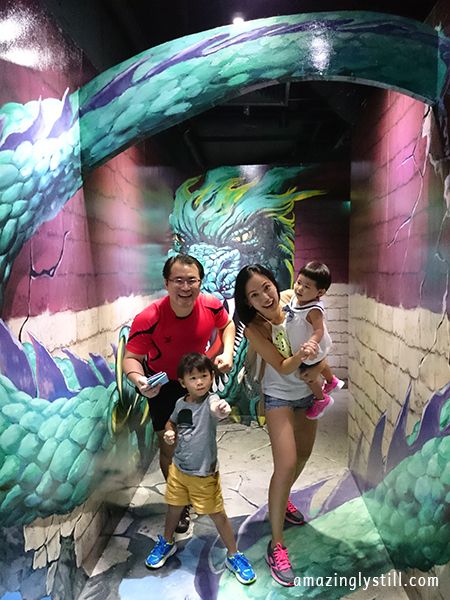 It's been a while since we took a trip out as a family to explore something new together. Spending almost two hours in Alive Museum taking photos and posing photos is definitely my kind of family day out. Haha! And anything that can get my children to smile and laugh is definitely something amazing 😀

Thank you for having us, Alive Museum!
We hope to be back again 😀
* * *
Additional Fun Facts and Tips
There are a lot more paintings (84, with plans to go beyond 100 in early 2015) than what I showed above, but I shall not ruin the experience for those who wish to visit. Haha. Not that I think I would, because I heard about 30% of the collection is changed yearly to stay current for all visitors. During the major holiday seasons, like Christmas and Chinese New Year, special exhibits will also be up to get into the spirit of things! Exciting, right? Hehe.
One other thing that some of you might be interested to know… If you 'Like' Alive Museum Singapore on Facebook and purchase a full price adult ticket, you'll get a free meal at Burger King Suntec!
And for the social media addicts (like myself), I'm pleased to let you in on this… There is free WIFI! So snap away and upload as much as you want to your Facebook, Instragram, Pinterest, Twitter and whatever else there is online! Haha.
Lastly, if you're not sure how to angle your photos to get the 3D effect, fret not! Just follow these hot pink arrow stickers on the floor!
* * *
ALIVE MUSEUM
Suntec City Mall #03-372 (Between Towers 3 and 4) Singapore 038983
where Toys'R'Us used to be
Ticket Prices: $25 (Adults), $20 (Children 3-12 yrs)
Operating Hours: 10am – 10pm Daily (Last Admission at 9pm)
For more information of Alive Museum, do visit their website.
Disclaimer: We were invited by CROWD on behalf of Alive Museum Singapore for the purpose of this review.