Sponsored + Media Invite
Over my long birthday weekend back in July, we took some time out to visit the Skechers Concept Store at Raffles City. It was a super exciting day for me because… We were all getting new shoes! Hehe 😛
And why were we getting new shoes, you may ask?
Well, I will be participating in the 1.8km Me & Mini Me category at this year's SHAPE run with Blake, Nakayla, and my mom, thanks to Skechers!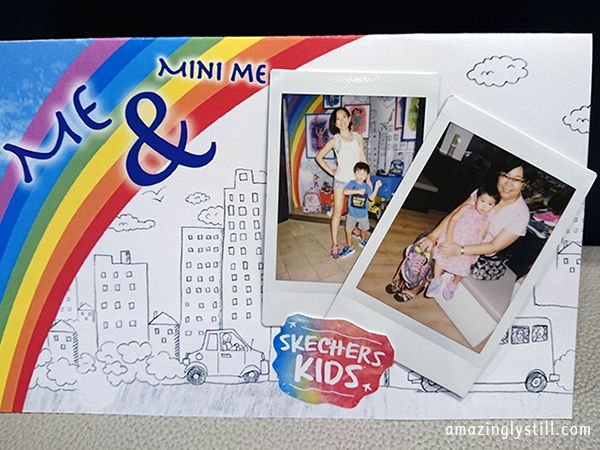 Sean's not included because SHAPE run is an all-women run 😛
And now… Onto the shoes!

Blake is wearing the Boys' GOrun Ride 3 in Blue
The GOrun Ride 3 series is a series of performance running shoes that is available in adult and child versions – which means parents can be all matchy-matchy with their little ones while exercising together! Hehe.
Different colours are available for boys and girls, men and women, meaning the fathers will be able to match with their sons in the same shoe model and colours, likewise for mothers and daughters!
And yes, I got a pair from the GOrun Ride 3 series too!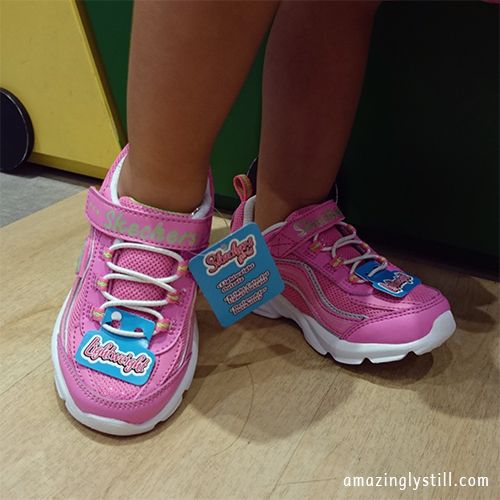 Nakayla is wearing Girls' Lite Curvez – Lil Rounder
Nakayla got a slightly different pair from the rest of us because of her little feet. While I was a little bummed that we couldn't have a mother-daughter matching pair of shoes, Nakayla was mighty happy with her shoes.
After all, she did pick out the exact same model and colour back in early April, when I took her shoe shopping! Haha! And yes, she's a size bigger now. Haha! Very timely 😛

The older, smaller pair
But not all's lost, because there's still another pair of mother-daughter who managed to get matching shoes!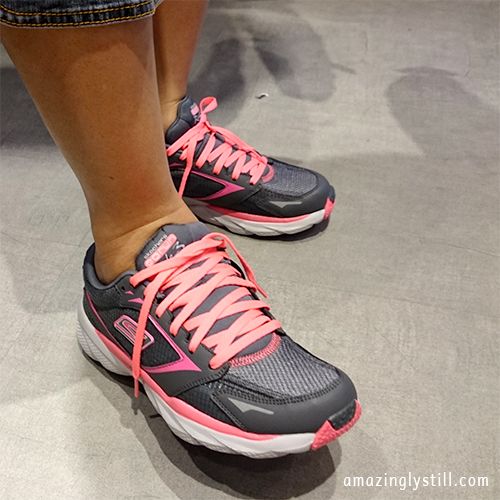 My mom picked grey…

… and so did I!
Hehe, yes. My mom and I got the same model and colour of shoes – the Women's GOrun Ride 3 in Grey! Our first matching anything we've ever gotten together!
To be honest, this matching mother-daughter shoes almost didn't happen.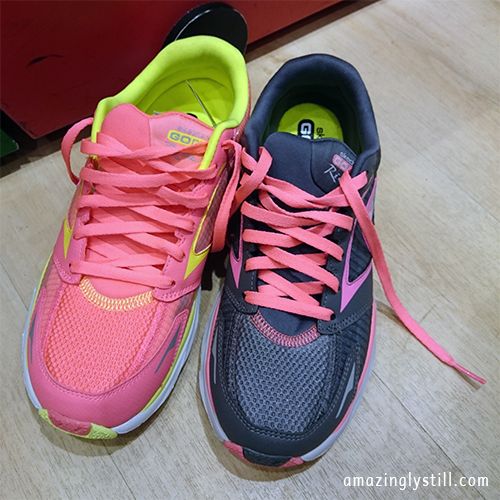 Women's GOrun Ride 3 in Hot pink and Grey
Initially, I wanted to get the hot pink pair, because it's so bright and cheery! But when I tried on the grey pair, and saw myself in the mirror, my mind was made up instantly. I could see how well the grey pair would match my sportier outfits, and anything that goes with my denim shorts! Hehe. It was a clear winner!
After picking out our shoes and sizes, Nakayla was handed little tokens, and she got to play the capsule machine she had been eyeing on.
Based on my own shopping experience at Skechers (yup, we were fans before they approached us!), as long as a pair of children's shoes is purchased, you'll receive a token to play the capsule machine and win a surprise!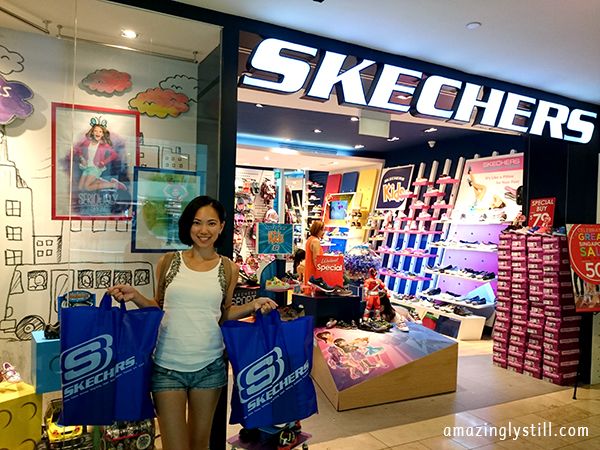 So happy with our shoes!
Thank you Skechers!
Now all that's left to do is to train up for the upcoming SHAPE run, happening on 17 August 2014, Sunday, at Nicoll Highway.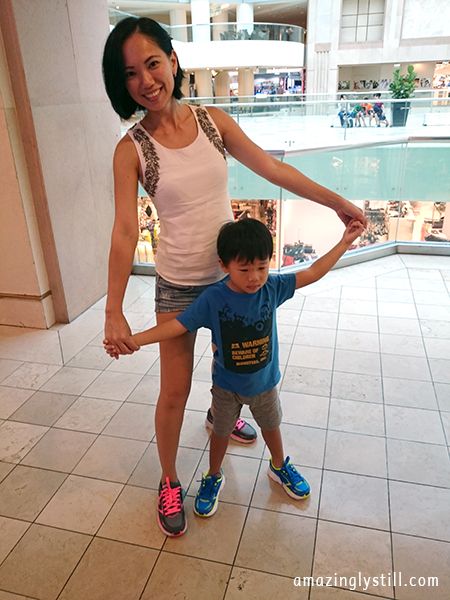 I can't wait to run with my boy!
Disclaimer: This is part of a series of posts with shoes received from Skechers Singapore for the purpose of review and invitation to run in the upcoming SHAPE run. Registration fees for the SHAPE run was also sponsored by Skechers Singapore.