Sponsored
Jogging is slowly, but surely, find its way back into our lives.
Back when we were dating, Sean and I often enjoyed some weekend evenings together jogging around the neighbourhood, carrying nothing but mobile phones and spare cash. We'd jog wherever the roads take us, with no clear destination until it's time for dinner.
Then the children came along we were too tired to go on such adventures again. But now, Blake and Nakayla are big enough!
While we've been getting the both of them into the habit of walking as far as they possibly can whenever we head out, we haven't gone on runs just yet.
The main reason?
Our procrastination over getting new running footwear when our old running shoes had all fallen apart due to the lack of use.
Up until Skechers came along, that is. Hehe.
Now, whenever the weather permits, we'll head out into the park connector near our home. And truth be told, I'm loving it!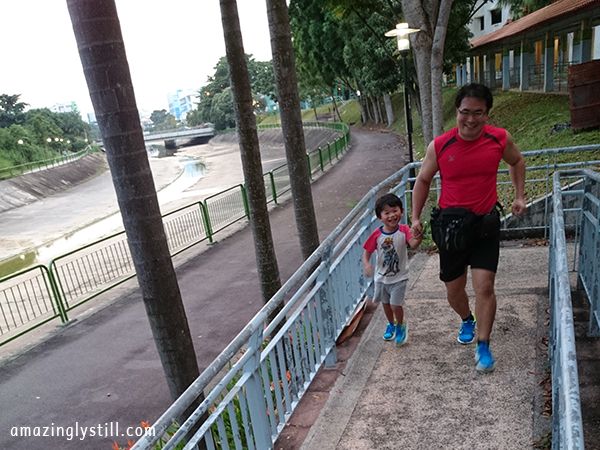 While Nakayla is always up for anything that requires her to step out of the house with us, Blake almost usually prefers to stay home and play. I'm guessing it's because he feels he spends too little time at home with his toys. Yet, there's now a motivation for him to go out and have fun!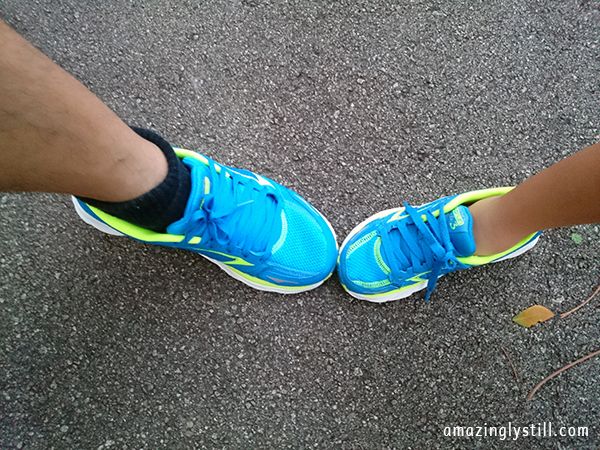 And that's having the same shoes as daddy!
Anything that he can have that's matching to Sean, Blake will want it and love it.
It's just like the Xbox controller. If Sean's holding one, he'll be holding one too. It doesn't even matter that his controller is not even loaded with batteries!
This father-son bond that Sean and Blake has is something I wonder with amazement. I guess this is what happens when daddy is always THE superhero in the eyes of his child.
So when Blake saw that Sean has a pair of the exact same shoes as him, he was ecstatic!
As Sean only wears the GOrun Ride 3 shoes to jog, Blake soon relates that pair of shoes to jogging. No prizes for guessing which pair of shoes Blake will pick out when it's time to go jogging!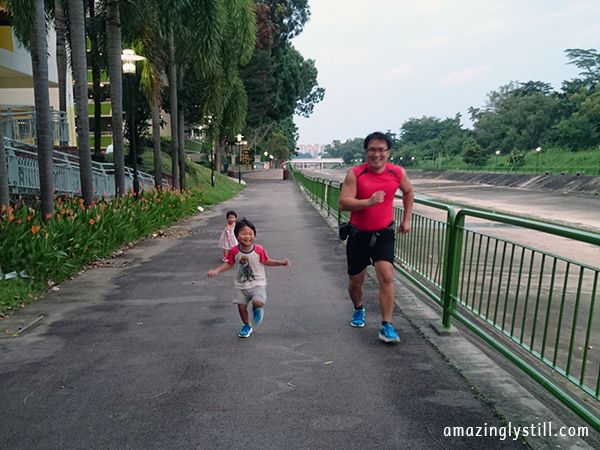 Clearly, I haven't gotten proper running attire for the children 😛
Evenings like these are awesome. We'll go for a jog, have fun in the outdoors and dinner after. The children will return home all happy and tired, which meant a good early night for everyone! Yay!
While we haven't venture beyond the park connector, and dinner after is currently at the coffeeshop near our home, it's still a start! A really good start! Hehe.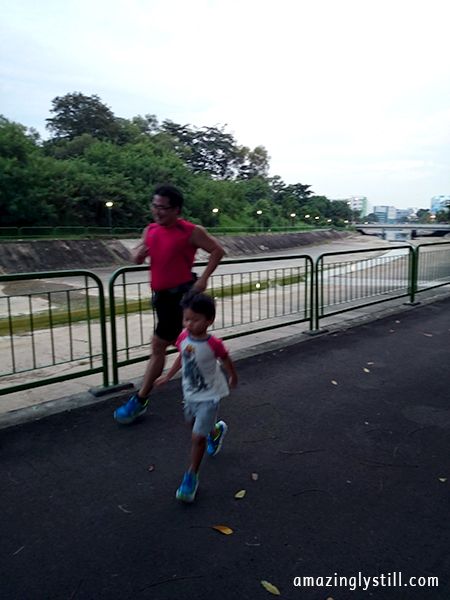 Disclaimer: This is part of a series of posts with Skechers Singapore. We were gifted a family of four pairs of Skechers running shoes (and one for my mom too).