Sponsored + Media Invite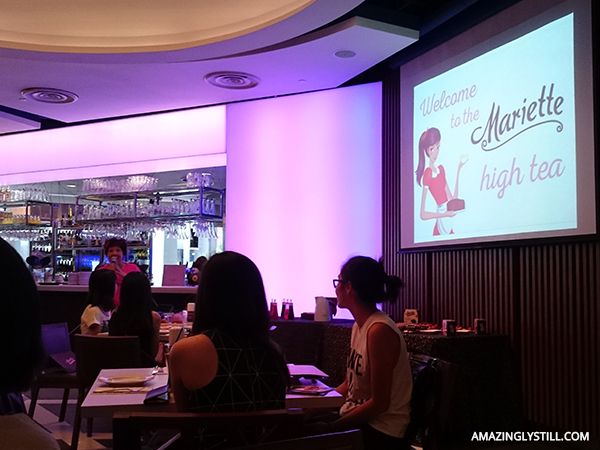 Over the weekend, the children attended their first high-tea event – the launch of Mariette tea cakes and, my favourite, chocolate lava cake!
We tasted the three different tea cake flavors available – Salted Caramel with Walnuts, Orange with Orange Peel, Double Chocolate – and Singapore's first microwavable Mini Chocolate Lava Cake!

First up, Salted Caramel with Walnuts Tea Cake
The sweetness of this cake is welcomed with open arms for a caramel-lover like myself. The walnuts provide a chew factor and is the reason why one can down one slice after another without being overwhelmed by the salted caramel cake base. Thumbs up from me and the children!

Next, we had Orange with Orange Peel Tea Cake
This is Sean's favourite of the whole lot we tasted. According to him the tanginess of the cake is just right – not too sour, not too sweet. It is also pretty refreshing to taste!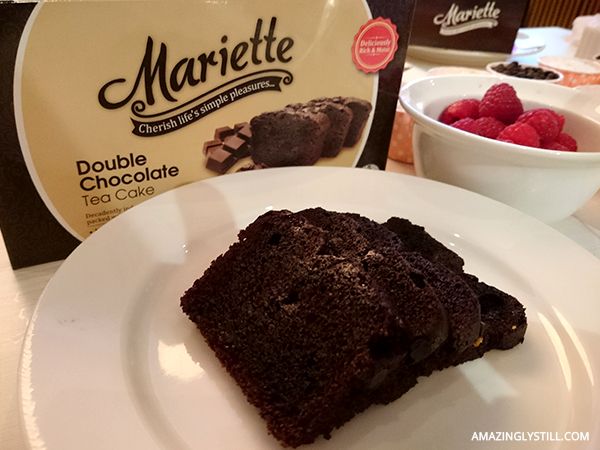 Then, it was Double Chocolate Tea Cake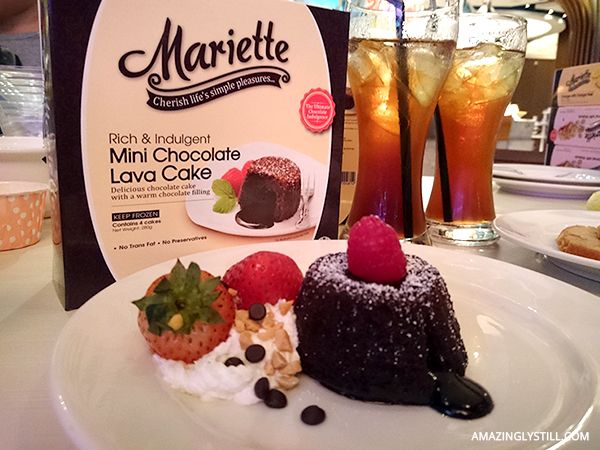 And last but not least, Mini Chocolate Lava Cake
I tried to write individual reviews for these two chocolate cakes, but no matter how I write and re-write, it all comes down to these same points!
Both cakes drove me a little nuts. Both cakes were packed with velvety rich chocolate – the former solid and dense, and the latter fluffy and smooth. And both cakes sent me floating on cloud nine!
I can just imagine eating the cakes topped with a scoop of vanilla ice cream, caramel sauce drizzled over them, and eating them all at once! The warmth from Double Chocolate Tea Cake, or from the chocolate filling of the Mini Chocolate Lava Cake mixed with the coldness of the ice cream… Mmmm!
And to think I can now enjoy all of these in the comfort of my own home, at any time of the day or night, and at less than half (might even be a quarter!) the prices sold in cafes! Woohoo!
As you can see, I'm pretty much over the moon. Haha! But do let me emphasize on how monumental this is to me – Mini Chocolate Lava Cake in the comfort of my own home, at less than $2 a piece. No preparations or messing up the kitchen required. Just pop it into the microwave oven and in 15 seconds, I can have my cake and eat it!
After I got over how marvelous the cakes tasted, we were encouraged to take any of the cakes and plate them to our desires. A contest was then held to pick the best three!

All ready for us to demonstrate our plating skills
And here's what I came up with!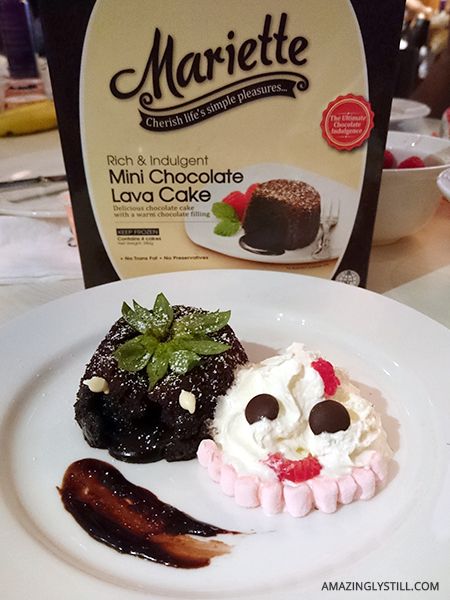 I called this 'The Beauty and The Beast'


All the entries
And guess what!? I won! I'm one of three lucky winners picked by the judges! Haha!

Won myself more cakes! 😀
After eating all the cake we could possibly eat in one afternoon, and participating in the plating game, it was time to head home with our tummy full of yummies!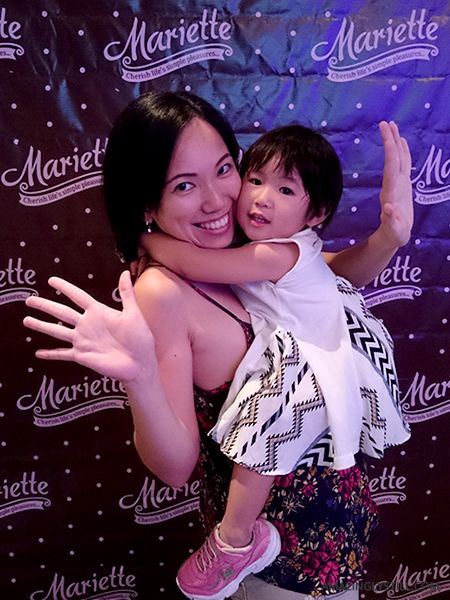 Look! No hands with my koala clinging onto me!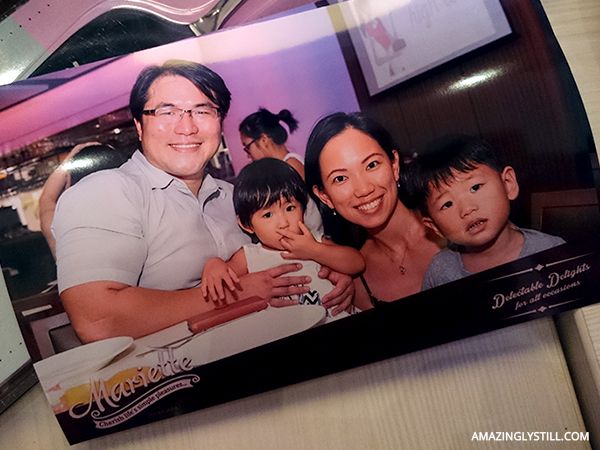 Thanks for having us, Mariette! Your cakes are absolutely delightful!
* * *
Mariette tea cakes (one loaf per box) and mini chocolate lava cakes (four pieces per box) are trans-fat free, Halal-certified, and retails at $7.90 per box. Available at selected FairPrice stores, Cold Storage and Giant Supermarkets.
* * *

MARIETTE GIVEAWAY ALERT!
I have 3 sets of Mariette Tea Cakes to giveaway to 3 lucky winners,
and it's all thanks to Mariette!
If you'd like to win yourself a box of each flavor as seen above, just follow the widget below! Remember to follow the instructions carefully. Good luck 😀
Terms and Conditions:
– Giveaway ends 2 November 2014, Sunday 2359 hours (Singapore time)
– Each giveaway set of Mariette Tea Cakes consists of four boxes, includes all four flavors as seen above
– Limited to one winner per household
– Winners will be randomly selected via the widget (I'll just click and let it roll!)
– Incomplete or invalid entries will be automatically disqualified without notice
– This giveaway is in no way sponsored, endorsed or administered by, or associated with, Facebook
– Winners will be contacted via email on 3 November 2014, Monday and must reply by 6pm of the same day, or a new winner will be selected
– Winners must be able to collect their prize from CROWD's office located along Ubi Road between Monday to Friday, 10am-6pm
– We reserve the right to amend the terms and conditions without prior notice
Disclaimer: My family and I were invited by CROWD on behalf of Auric Pacific to Mariette Tea Party for the purpose of this review. We also received one goodie bag filled with Mariette products for attending the event.