Media Invite
We had so much fun the last time round, we came back!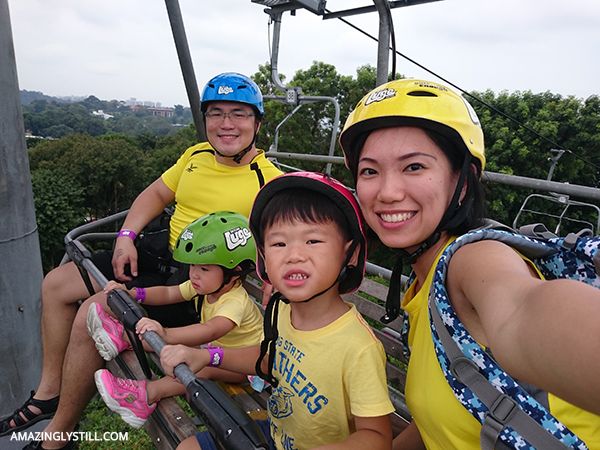 I was extra excited because Blake said he wanted to ride with me! Haha! But after the first ride, he decided mommy was going a little too slow for his liking. It was way more fun with daddy. Haha! But hey! I got the first ride with him! 😛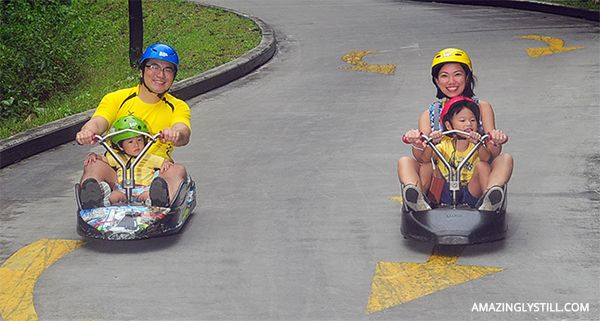 And a captured memory too!
And this time round, we found out that Skyline Luge Sentosa has one heck of an amazing campaign going on! Just check out the poster behind us!

They are looking for their lucky 10th Million Rider!
And lucky is an understatement.
The 10 millionth rider will go on an 8-days/7-nights trip for two to New Zealand, where the original Luge is located at! The trip will be packed with tons of activities and the entire package is worth $13,000!
I still remember the time when I took my first skyride and luge. It was in New Zealand during one of their craziest weather period at that time. Absolutely unforgettable!
Oh, and other than the 10 millionth rider, one additional winner will be selected through lucky draw to win the same trip too! So in the event that you are not the 10 millionth rider, you still have a chance to win the trip to New Zealand!
All you need to do is to purchase either two 5-ride Individual Luge and Skyride tickets or one 10-ride Family Luge and Skyride ticket in a single receipt or redemption during their campaign period, which is now till 30 November 2014! Double your chances of winning by purchasing the tickets online! Just remember to drop your lucky draw tickets into the box located at the counter!

Photo credit: Steven
And now that I've done my public service announcement of such an awesome campaign, I shall leave you with a recap of our day at Skyline Luge Sentosa! Hehe.
Disclaimer: My family and I were invited to Skyline Luge Sentosa for the purpose of this blog post.