Sponsored
In all my years of online shopping, I failed to discover this gem of a place – Agape Babies.
Established by a mother for mothers back in 2009, Agape Babies aims to be the one-stop online store that will deliver to your baby needs all with the ease at the click of your mouse.
All the brands it retails are premium and authentic brands of baby products. They also carry a huge selection of products ranging from diaper to milk formula to books and games!
In short, Agape Babies is striving to be the one-stop online store for all mommies!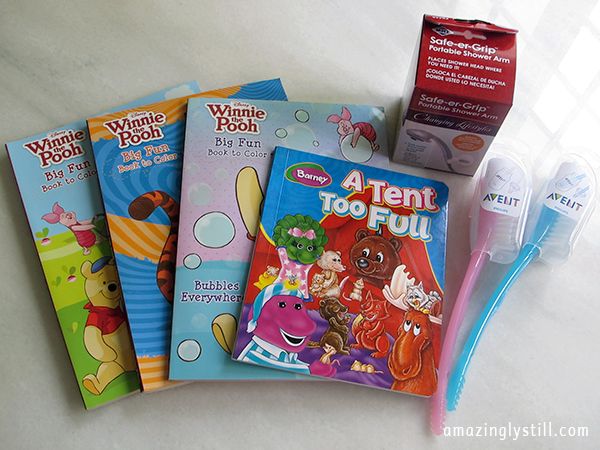 Just look at what I got in one checkout – books, bottle brushes (I never knew there was pink!) and a portable shower head holder. What are the odds of getting all of these in one checkout anywhere else online?
Oh, just a slight digression, this particular portable shower head holder is good. We've been a little skeptical when it comes to products that uses the suction method because it always falls off! But I decided to trust Agape Babies and their word on having only the best stuff, and I have no regrets! It's still stuck firmly to our bathroom walls despite me shifting it several times at the initial set up (had to adjust it to suit Blake and Nakayla's height). Showering has never been more fun for the children, and never more convenient for me! Haha!
Alright, back on topic…
As though Agape Babies haven't made things convenient enough for us busy mommies, they decided to partner with The Sunshine Kids, a children's clothing store. Now we can shop for clothes on Agape Babies too!
By joining forces with other stores, Agape Babies is en route to revolutionize online shopping. I can't wait for when more shops join in and it becomes one huge online shopping heaven for mommies – maybe even for daddies too!
In the mean time, the range of over 100 brands and 2000 products in store should just about cover a huge amount of our needs. Hehe.
Click image to see full size
* * *
Amazingly Still readers get a 5% discount when they shop on Agape Babies! Just quote amazinglystill upon checkout!
Terms, Conditions and Others
– Discount code does not apply to sale category items, breast pumps, diapers and milk
– Discount code is valid from 6 October – 3 November 2014
– Free courier delivery with minimum $80 spent
– Free Disney stationary set for every $120 purchase
– Sign up for their newsletter to receive updates on promotions, contests and giveaways here
– Agape Babies is also on Facebook and Instagram > @agapebabies
Disclaimer: I was given an online voucher to shop at Agape Babies for the purpose of this review.