It's been about a month since Blake celebrated his birthday. I still cannot believe my baby boy is four now!

Look at that big toothless smile from over three years ago!
In more ways than one, I'm quite glad he's a little more grown up now.
We're able to hold more conversations with him, and the whole colicky issue is most definitely over! HURRAY!
It's a whole different level of managing this little boy of mine now, but I'm pretty much enjoying these growing up stages more and more! 😀
And I obviously digressed. This is supposed to be about his birthday celebration in school!
I suppose if you followed me on Instagram, you'd have seen photos from last month that revealed the theme of Blake's fourth birthday party (not like I kept it a secret… hehe!). It's TRANSFORMERS!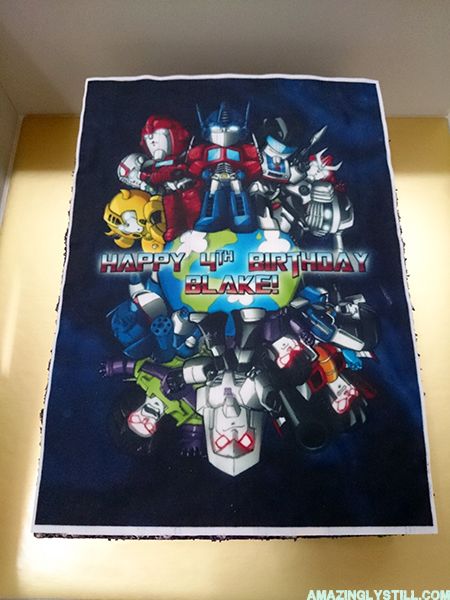 Special thanks to Oscar Triana (all the way in Columbia! Hello, Oscar! :D) for allowing me to use his original Transformers design!

The 'naked' cake baked by Lynn!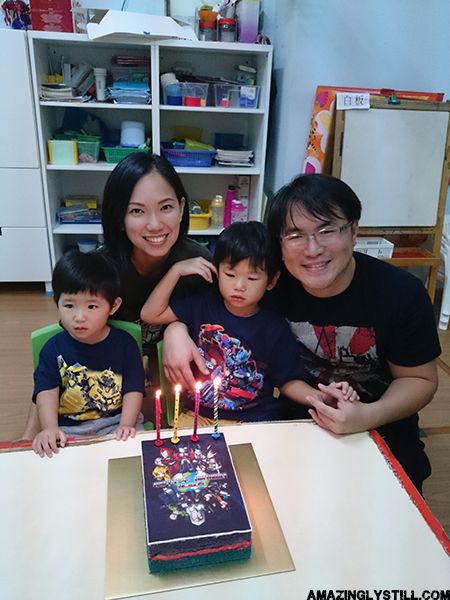 The siblings had just woken up from their afternoon nap in school

My baby is four! *sob*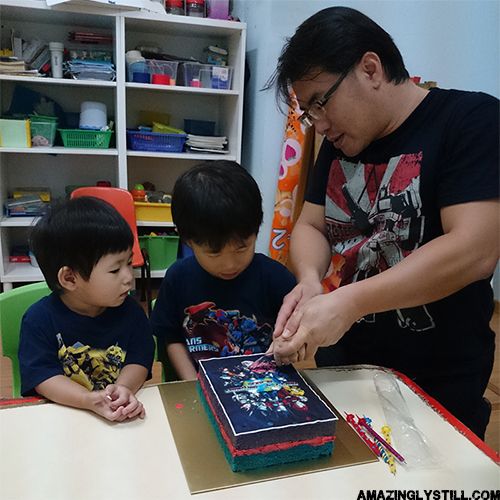 The birthday boy requested to cut off Megatron's head first,
followed by Optimus Prime. Haha!
The cake was a hit with the children! All the little ones in Blake's class were asking for a piece of the Transformers cake, and before I could even have a slice of it in my mouth, it was all gone! GONE! Sigh.
Now, to stop thinking about the cake and start writing on the birthday celebrations we held at home!