Sponsored
If there is one thing I'm most insecure about my face and body, it would be my eyebrows. It is really the one thing that bothers me throughout adulthood. Even after giving birth to two children, and having my body changed, experiencing hair loss among others as a result, it still tops the list of body/face insecurity.
The closer friends would hear me lament about my eyebrows from time to time, especially when I'm feeling insecure for whatever reasons. And I'll wonder to myself whatever happened to my eyebrows.
I mean, take a look at me when I was much younger. I had eyebrows!
Turns out, as I grew, my eyebrows only grew in thickness. It didn't grow in length. It is so short that it doesn't cover from one end of the eye the other. And after shaping, well, it looks like this.
Needless to say, eyebrow pencils became my best and only makeup friend. I have tons of it – in my drawers, in my bag, in my wallet. The slightest thought that my drawn eyebrows have gone missing will see me heading straight to the ladies to touch up. That's how insecure I am with my eyebrows.
But a week ago, I went for a life changing experience with Browtisan.
I won't deny that I was really nervous the night before. But after finding out that Coco, the owner of Browtisan, has had more than two decades of experience in the eyebrows and facial grooming industry, it assured me that I was in good hands.
Another fact about Coco that really stood out for me was the philanthropist side of her. She has been giving free eyebrow embroidery to cancer patients to boost their confidence! How awesome is that?!
With all that in mind, I was definitely less nervous and extremely excited to meet Coco and get my eyebrows done!
The very first thing to do upon reaching Browtisan was to apply the numbing cream and design my semi-permanent eyebrows for the next couple of years.
Coco designed two different eyebrows for me – one that I drew when I first walked through the door (she remembers!) and another that she believes will suit my face better. She also took the initiative to add a little more arch to the original design she had in mind because she saw that I like my eyebrows to have some arch. Love it!
After I was satisfied with the eyebrows drawn, we proceeded to a room where the embroidery process would take place. With the aid of numbing cream, it was a painless and bloodless process. In fact, it's pretty comfortable. I almost fell asleep several times! Had to keep myself awake so that I can remember all of it! Hehe.

See! No blood!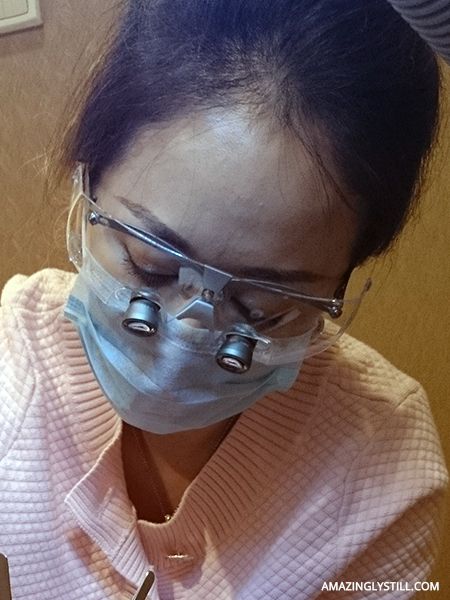 Use of amplifying glasses meant precised cuts and optimal results!

All done!
After my eyebrows were done, I went on to add extensions to my eyelashes (see above picture for original length). For someone with no eyebrows, I have been told repeatedly that I have a lot of natural eyelashes and that it was pretty long too. The extensions added volume and length to my eyelashes, making me look and feel more feminine! And it's so natural, you can hardly tell that it's not my real eyelashes!

After extensions were done
Coco was very gentle throughout. She even gave me an extra pillow saying I can squeeze it as tight as I want, if I'm scared for some reason. I don't know if she noticed I was super nervous before the embroidery process or if she does it for all the customers, but I'm glad I had that pillow. Hehe.
The first night home with my newly done eyebrows and eyelashes, I was so worried about ruining them, I took an extra long time to shower, and I pulled through! Hehe.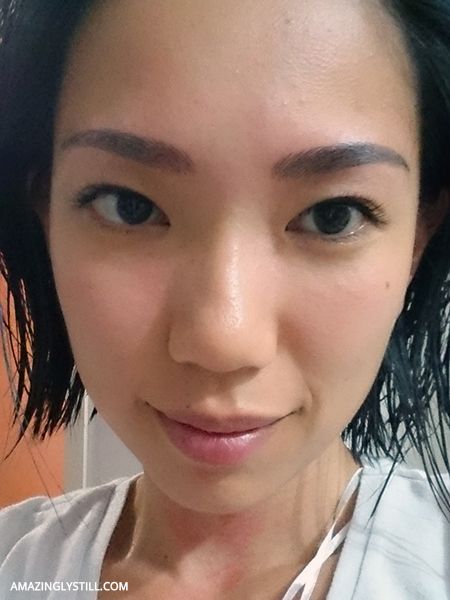 Yay! No damage done!
The next couple of days, my eyebrows grew darker due to the scabbing.

My mom said I looked scary. Hahaha!
A few more days later, majority of the scabs fell off and revealed this!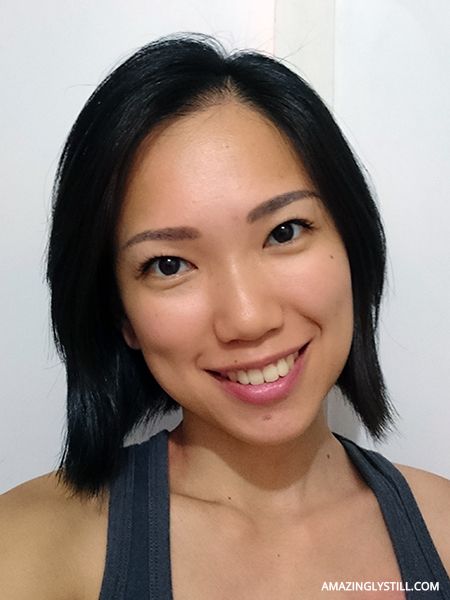 I AM IN LOVE!
I noticed that some parts are a little lighter than others, which is probably the reason why touching up is required in about 3-4 weeks time. In the meantime, I only need 1-2 minutes to fill up the lighter parts with my eyebrow pencil and I'm good to go! No more spending 10-15 minutes (yup, that's how much time I spend drawing my near non-existent eyebrows daily) before I can show my face to the world!
Thank you, Coco! 😀
* * *

DISCOUNT FOR ALL AMAZINGLY STILL READERS!
Simply quote 'Amazingly Still' and receive 10% off the usual prices (listed below)! Valid till 31st December 2014.
* * *
About Browtisan
The name 'Browtisan' stems from the words 'Brow' and 'Artisan'. The name was coined to reflect the skills and artistry of Browtisan's ultra-specialized subset of aesthetician.
Behind the young brand is Coco, a veteran in the brow and facial grooming industry, with over two decades of experience in the industry. Her long-term dream of having her own salon finally materialized after months of preparations, with the soft opening of Browtisan in October 2014.
Coco hopes to revolutionize the aesthetics industry with the introduction of innovative clinical processes, standards, procedures and cutting-edge technology.
Her mission, along side with Browtisan, is to help each individual create their own unique identity and to exude confidence with that perfectly groomed and crafted brows.
* * *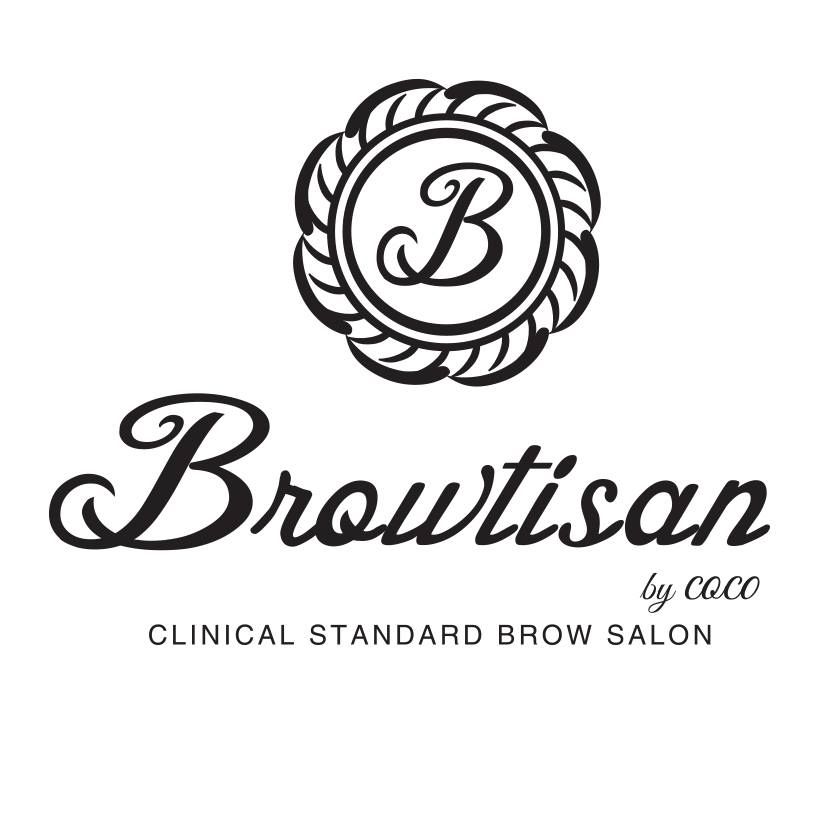 Located at:
Delfi Orchard
402 Orchard Road #03-17
Singapore 238876
To book a consultation, call 6235 2355
Operating hours:
Mon-Fri: 11am to 8.30pm
Sat : 10am to 7pm
Sun: 10am to 6pm
PH: Closed
Prices:
Eyebrow embroidery from $1380
Eyelash extension from $98
Disclaimer: I was invited by ATMC on behalf of Browtisan. This is part of a series of posts with eyebrows embroidery and eyelashes extensions sponsored by Browtisan by Coco for the purpose of this review.