Sponsored
Nakayla turned two in November!
And we were very fortunate to have her birthday celebrations made sweeter, all thanks to Emicakes!
Emicakes' Dessert in a Bottle
Panna Cotta and light mousse dessert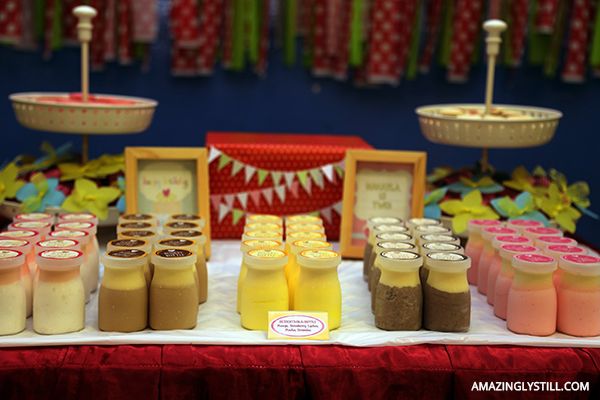 These colourful bottles of desserts by Emicakes gave us a chance of having our first ever dessert table! Finally, I have a proper dessert table filled with sweets – not just a cake on the table! 😀
The introduction of the dessert table filled with all these sweet goodies was very much welcomed by the young and old who attended Nakayla's party. And the variety of flavours available meant that there was definitely something for everyone.

Blake's favourite!
The Strawberry flavoured Dessert in a Bottle is a delight in the mouth. Most of the children, and those with sweet tooth, love this particular flavour. The strawberry flavour is light and comes with a sweet after taste.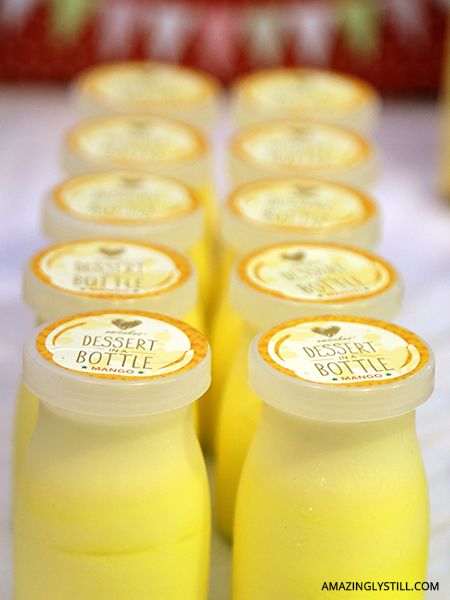 It took a slow start, compared to the other flavors, for the Mango flavoured Dessert in a Bottle to be noticed. But all it took was to have one person try it before it got all snapped up! Similar to the Strawberry Dessert in a Bottle, the mango flavour is light and smooth to taste.

This has my mom's vote!
The most popular flavor among the adults is likely to be Mocha. True to its name, the richness of chocolate and coffee flavor envelops your taste buds at first taste!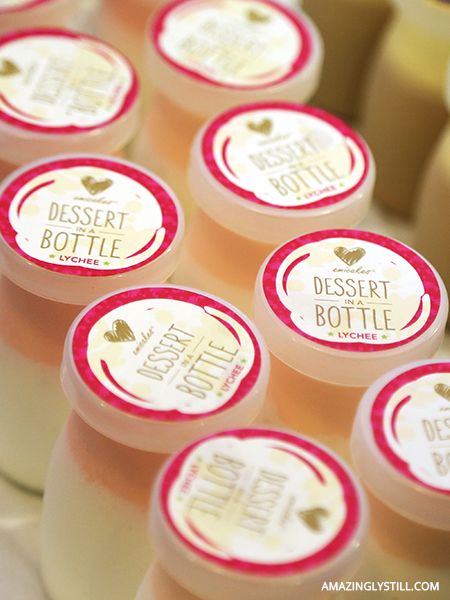 The Lychee Dessert in a Bottle is the only bottle with real bits of fruit in it, and the very first bottle I took to savour. It's definitely the most refreshing flavour of the whole lot!

The hot favourite!
And the last flavour from the Dessert in a Bottle series – Oreomisu. This is the hot favourite at the party. The first to be finished, in fact! I shouldn't be surprise though. Oreomisu has always been one of Emicakes' most popular flavours! Oreo fans, THIS YOU MUST TRY!
Emicakes' Push 'n Pops
Cakes on the go!
For someone who is as hopeless as me when it comes to cutting and distributing cakes, having Emicakes' Push 'n Pops at Nakayla's birthday celebration in school is like a heaven sent!
There is no need to worry about the children not getting equal portions of the cake, or about plates and dessert forks! All I have to do is to sing 'Happy Birthday' and distribute!
Oh. The children also love that there's more than one flavour for them to choose from!

Boys' favourites
Choco Mallows is pretty much the favourite among the boys for some reason. From playgroup to Kindergarten 2, the boys mostly picked this flavour! The marshmallows provide a soft and sweet contrast to the richness of the chocolate cake and mousse.

Nakayla's Choice!
While the boys enjoy Choco Mallows, the girls mostly went for Strawberry Oreo. I'm not sure if it was because it looks the most girlish, or because we said it was Strawberry Oreo, but one by one, we see the girls choosing it over the rest! This particular flavour has a slight tanginess to it, but it's well complimented with the vanilla cake and crushed oreo bits.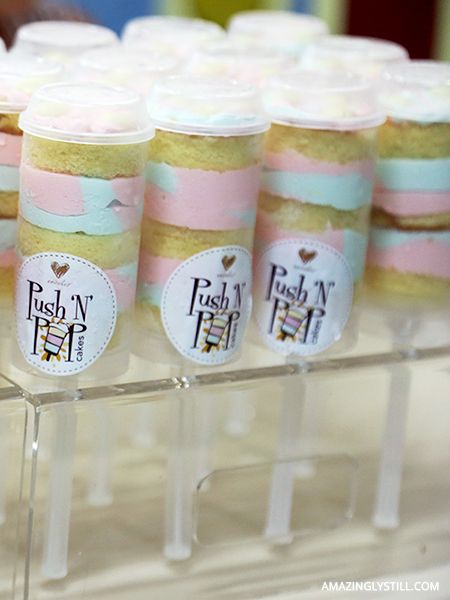 My favourite! Blake's too!
Cotton Candy Cheese has got to be the best tasting one of the lot for me! It's sweet as the name suggest, and I have a thing for cream cheese – absolutely perfect for someone with a sweet tooth like me! Yums!

You know the cakes are truly irresistible
when there's not a single photo of the children looking at the camera!

Thank you, Emicakes! You made Nakayla's birthday celebrations extra sweet this year!

* * *
Dessert in a Bottle ($2.80 each) and Push 'n Pops ($3.80 each) are regularly available at Emicakes outlets. Should you wish to purchase in bulk, it is highly recommended to place orders at least one week before the date of collection/delivery to ensure that the flavours are all available!
Note: Emicakes sponsored us with Dessert in a Bottle and Push 'n Pops for Nakayla's birthday celebration at home and in school respectively. Also, taste buds vary from person to person.