Media Invite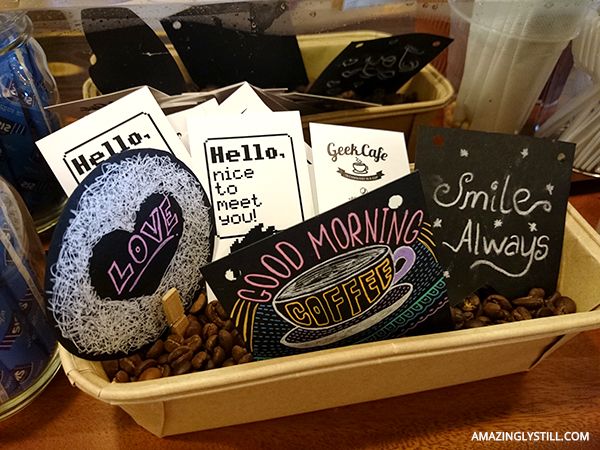 Our holiday of dating continues with a trip to Geek Café – the first ever physical store to sell individual slices of cheesecakes from Cat and the Fiddle!
This innovative café is not only the first physical store to sell individual slices of the famed cheesecakes, it also boost an impressive selection of artisan brews and, just as its name suggest, something for the geeks-at-heart as well. It actually has a retail front for electronic devices and provides tech gadgets repair services! How cool is that?

Tech retail and repair on one side, coffee and cakes on the other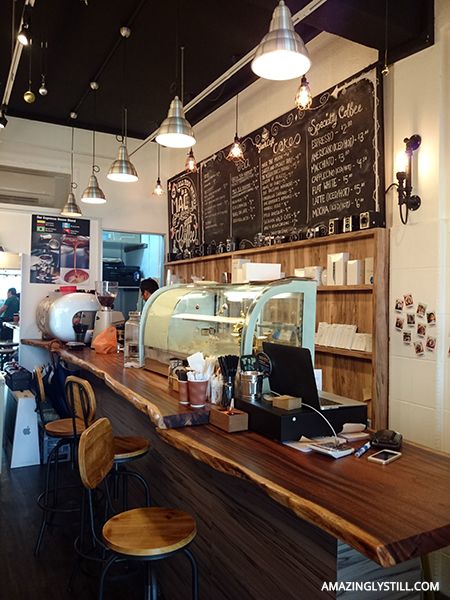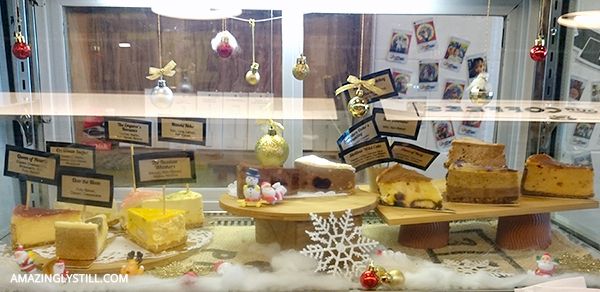 Clearly, my priorities are the cakes!
At the time of our visit, the Christmas special (and limited) edition of Cat and the Fiddle cheesecakes were already fully sold out online!
Fortunately for us, we managed to get a slice each of the two festive flavors. Woohoo!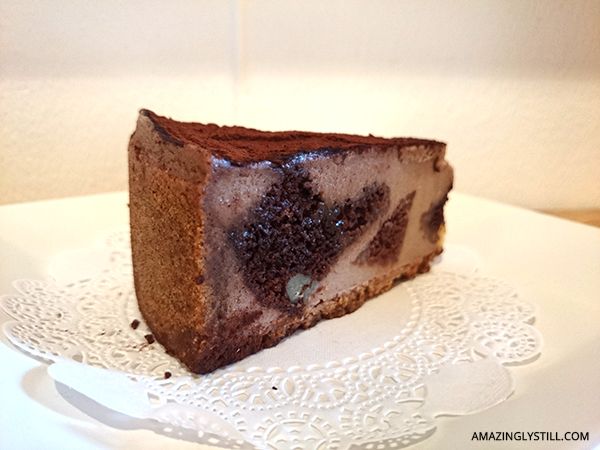 Have a Meowy Christmas cheesecake (Sean's preferred choice!)
The Have a Meowy Christmas cheesecake is a pure indulgence of chocolate goodness. The cheesecake itself is very creamy, and is complimented with brownie bits. It's really a mouthful of rich chocolate with each bite!

Snowy Christmas cheesecake (my preferred choice!)
In contrast to the chocolate richness of Have a Meowy Christmas cheesecake, Snowy Christmas cheesecake is lighter to taste. Coupled with brandied cherries, it eases the potential risk of being overwhelming for the palate. I could definitely go for a second slice for this one!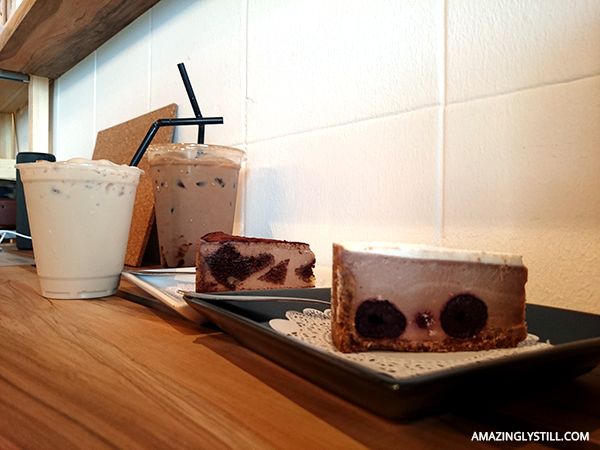 Along with our cakes, Iced Honey Milk Tea and Iced Mocha
(thumbs up for both drinks!)
As with all good things, it came to an end a little too soon for my liking. Nevertheless, we had a really good time!

Thank you, Geek Café and Cat and the Fiddle!
We had a yummilicious time together 😀

* * *
The Geek Café (located at Marine Parade and Crane Road) offers 11 permanent varieties of cheesecakes from Cat and the Fiddle (except King Cat of the Mountain cheesecake), ranging from fruity concoctions to alcohol-infused flavors. These cheesecakes are baked fresh daily and contains no additives and artificial colouring preservatives.
Note: I have yet to try the 11 other permanent cheesecake flavors, but if these special and limited edition ones are any indication, I have high expectations for the rest!
Customers will also be able to pick up their online cheesecake orders and purchase unique Cat and the Fiddle gifts (such as pegs, plush toys and pots) at the Geek Café.
* * *

Geek Café

81 Marine Parade Central
#01-644 Singapore 440081

7F Crane Road
Singapore 429346

Operating hours for both outlets:
Monday, Tuesday, Thursday, Sunday: 9.30am to 10.00pm
Friday and Saturday: 9.30am to 11.30pm
Closed on Wednesday
Note: We were invited by CROWD on behalf of Geek Cafe for the purpose of this review. We visited the Marine Parade outlet.