Sponsored
The last weekend of November saw us doing my all time favourite outdoor activity – SHOPPING FOR CLOTHES!
The timing was perfect as I've been craving to shop for new clothes for the children, which typically happens when there's nothing left to shop for myself. Haha!
Visiting PONEY's flagship store at Marina Bay Sands was a huge treat for mommy and kids, with two of their stores, PONEY and PONEY Enfants, side by side!
PONEY Enfants carries collections of clothing exclusively from Spain. It is the higher-end of fashion clothing for children, most of which look pretty formal (think wedding and evening events). Surprisingly, all the clothes are pretty affordable for all that kind of dazzle!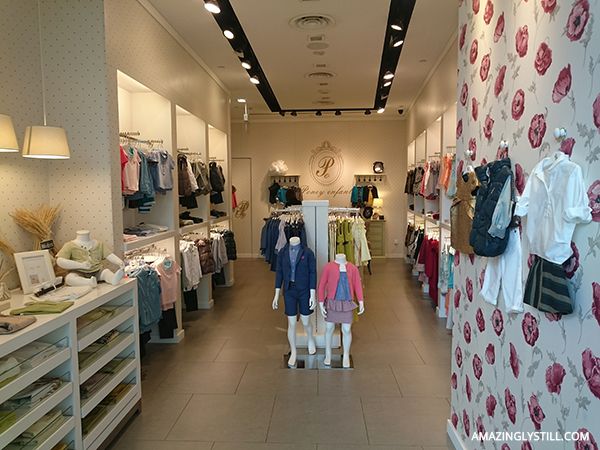 Image source
If and when the children do have a formal event coming up, I know where to shop for clothes!
PONEY, on the other hand, carries a slightly more casual collection of clothing. Much suited for daily wear, but still pretty and smart enough to wear to parties and fun events!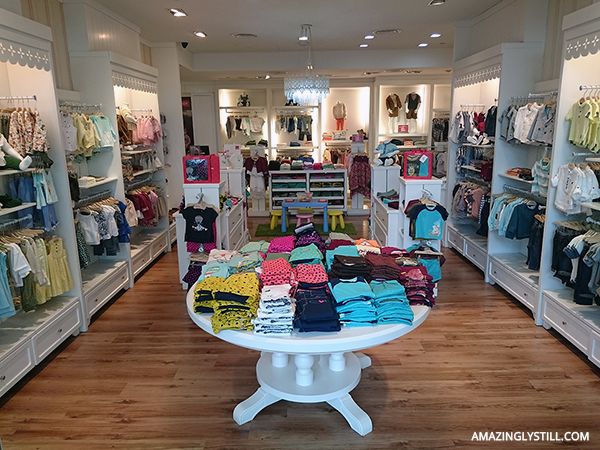 Blake, being the typical boy that he is, didn't really want to shop much. He was happy to just let me pick out his clothes (much like his father). I couldn't be happier! 😀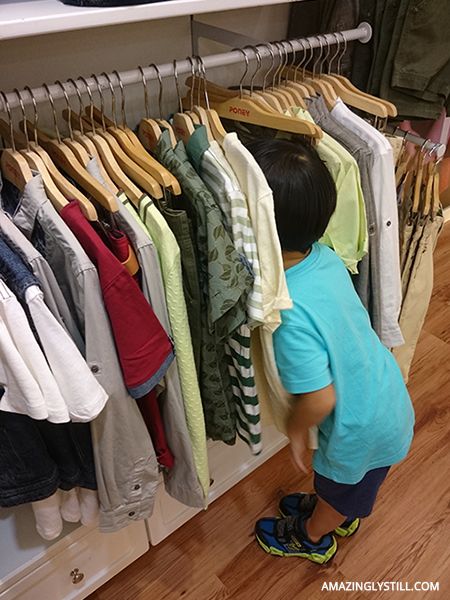 His idea of shopping for clothes…

Mommy, I want to hide

I'm going to slide down, Mommy!
That just basically sums up how Blake shops and tries on clothes. Haha!
Seeing how I can't get him to be as enthusiastic as his sister when it comes to shopping for clothes, I decided to pick the clothes out for him, and have him choose it while he sat at the table filled with toys, playing (Yup! There's one smack in the middle of the store!).
And just as I suspected, both father and son preferred the tees and shorts I picked out.
I'm waiting for the time Blake tells me that he wants collared shirts or polo tees! I saw so many smart looking ones with pretty awesome designs and colours! It's a bummer, really. But everything was made up for when it was Nakayla's turn to shop!
That girl is a natural shopper.
The moment she stepped into the store, she went straight for this rack, tugging on some of the clothings.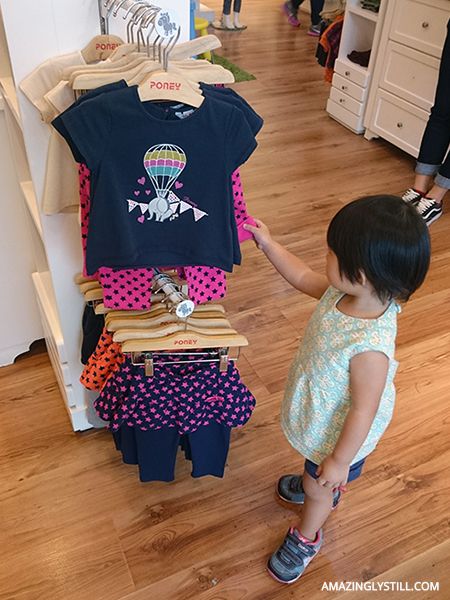 She went back to it when I asked her what she wanted.
Clearly, this girl knows what she wants.

She wanted this set matched up exactly like this

She also picked out this top
With Nakayla, we went round the store again and again, taking a bunch of clothes to the fitting room with us to try on. If she gave the nod of approval after trying it on – whether I picked it or she did – it goes straight into the purchase basket.
And every time she puts on a new outfit, she heads out to parade it for everyone, perhaps to see how well received it looked on her.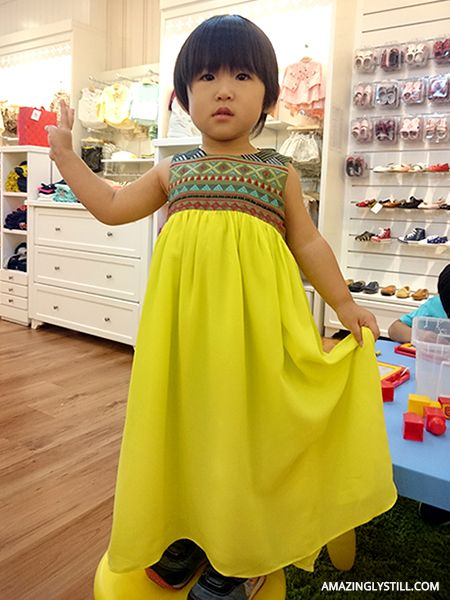 I absolutely love this maxi dress on her! She loves twirling in this, and everyone around her was exclaiming how beautiful she looks! It's gorgeous!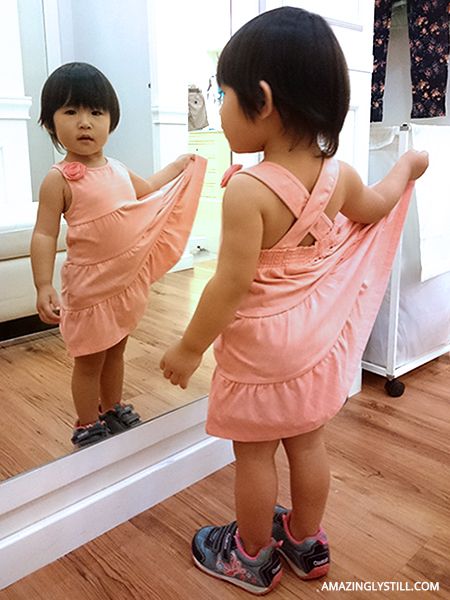 This is one dress that was approved by everyone in the family!
Sean picked out this casual dress for her, and when Blake saw her in it, he went, "Wow!"
I have to say, this dress does look like it was specially designed for her! Don't you think so?
We walked away with a bag full of clothes that day, and this mommy is one satisfied shopper!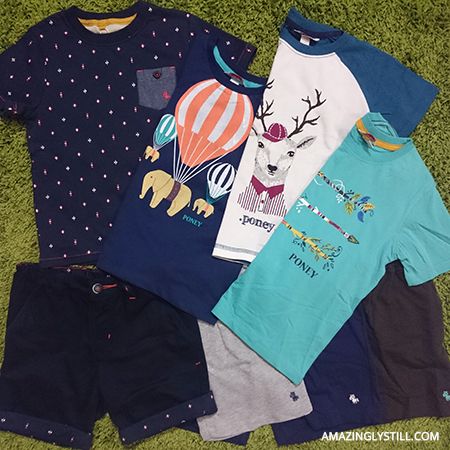 Blake's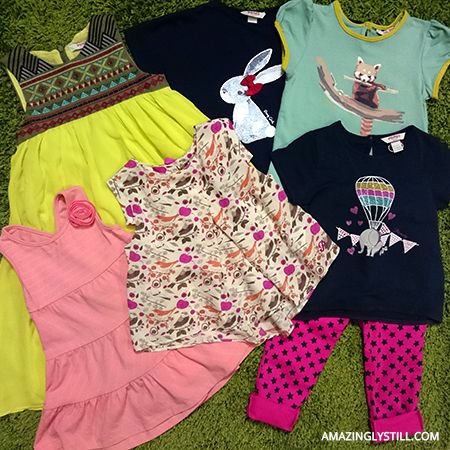 Nakayla's
The next day, Blake told me that he wanted to wear his new clothes to take some photos. This prompted Nakayla to get up and ready to change. Haha! And the result?

The perfect Christmas outfits, in my opinion!

Yup! They're super happy with their new clothes! I am too!

Thank you, PONEY! I'll be back soon 😀
* * *
Psst… I went back to PONEY a few days later. Haha!
* * *
M.I.C.E CHRISTMAS GIVEAWAY
The lovely team over at PONEY would like to share the Christmas cheers with all my readers by giving out shopping vouchers worth $100 each to two of my readers!
If you'd like to win yourself a $100 shopping voucher at PONEY, just follow the widget below! Remember to follow the instructions carefully. Good luck 😀
UPDATE: Winners have been selected and contact details have been handed over to PONEY Singapore. PONEY Singapore will be contacting the winners directly tomorrow. Congratulations to those who have won and thank you everyone for taking part!
Please note: In order to protect the privacy of our winners, we will no longer be announcing our winners on any social media platform. All giveaway winners will either receive a congratulatory email from me or be contacted directly by the company sponsoring the giveaway. We seek your kind understanding in this. Should you wish to share your joy though, don't hesitate to tag me on Facebook or Instagram! I'd love to see your happy faces with your prizes! Thank you! 😀
* * *

More M.I.C.E Christmas Giveaway coming up this December!
In the days leading up to Christmas, don't forget to pop by Irene's, Cherie's and Estella's blogs (and return to mine too!) to see what they have up for grabs as well!
* * *
PONEY Shopping Voucher Giveaway Terms and Conditions:
– Giveaway ends 23 December 2014, Tuesday 2359 hours (Singapore time)
– Limited to one winner per household
– Winners will be selected by me on 24 December 2014 (based on most impressionable answer)
– Incomplete or invalid entries will be automatically disqualified without notice
– This giveaway is in no way sponsored, endorsed or administered by, or associated with, Facebook
– Winners will be contacted by PONEY Singapore (So please make sure you fill up the correct details in the contest!)
– Winners must be able to self-collect the prizes. Collection details will be provided by PONEY Singapore.
– All personal details provided in this contest will be kept confidential. Only details of the winners will be shared with PONEY Singapore to facilitate the collection of prize.
– We reserve the right to amend the terms and conditions without prior notice
Disclaimer: My family and I were invited to PONEY's flagship store at Marina Bay Sands for a shopping experience with them.