Sponsored
A little after a month since I got eyebrow embroidery, I went back to Browtisan to have my first touch-up done.
Coco mentioned that some parts of my eyebrows didn't absorb the colour as well as the other parts, but this is completely normal. Sometimes a second touch-up might even be needed! It really all boils down to how well our skin takes to absorbing the colour.
Just like the first trip, numbing cream was applied to my eyebrows before any further consultation were given.

While waiting for the numbing cream to take effect
Once the numbing cream has taken effect, Coco gave my eyebrows a quick check to ensure no corrections are required. Following which, she filled in the lightened parts that require a touch-up.
As it was just a touch-up, everything happened a lot faster.
The process is pretty much the same as the first time round, but for some reason, I actually felt a little more pain! I panicked when I started to feel pain and Coco quickly applied more numbing cream to the affected areas and worked on the other parts before returning to complete where she left off. Overall, still pretty much a painless process! Hehe.
The after-care for touch-up is also the same – no touching of water for at least five days and applying the healing cream whenever necessary.
The main difference this time round is that I no longer have to take care of my eyelash extensions! Haha. Coco removed the very last bits of my eyelash extensions after she noticed a good majority of it had fallen off, leaving just a couple of strands here and there.
I had been very rough with my eyelash extensions, putting them through water and facial cleanser in the four weeks I had them on. Haha! I also rubbed on them, forgetting I had eyelash extensions on! So, if you ask me, seems pretty awesome that mine managed to last four weeks. Imagine if I had been more careful with them! I wouldn't be surprised if it'll last me another month 😛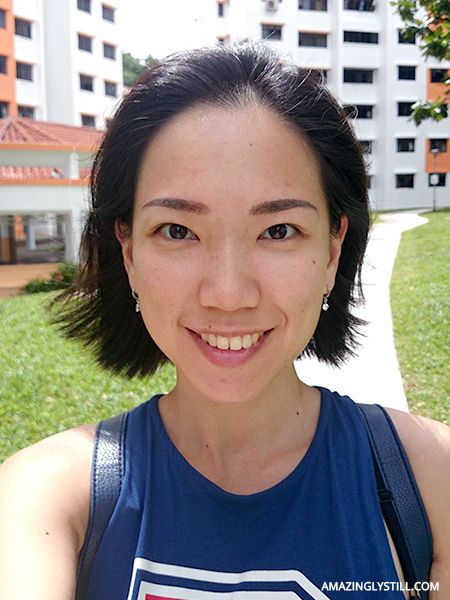 On my way home after my touch-up!
Remember how the first trip left with me ultra thick and darkened eyebrows in the days that followed due to healing and scabbing?

3-4 days after the first trip
Well, none of that happened after my first touch-up!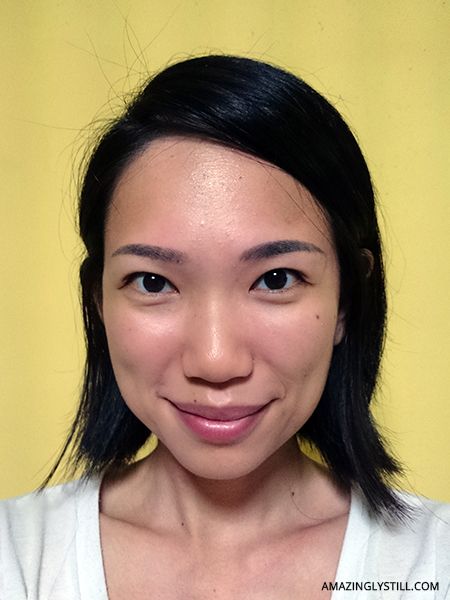 Four days later – No darkening or thickening!
Pardon my hair, I had just washed up, getting ready for sleep!
After my touch-up session with Coco, there's absolutely no need for me to draw my eyebrows anymore! 😀
Coco did remind me though, that if for some reason I need a second touch-up, I can only make the appointment a month later. This is the minimum waiting period required before working on the eyebrows again.
But for now, I don't see a need too.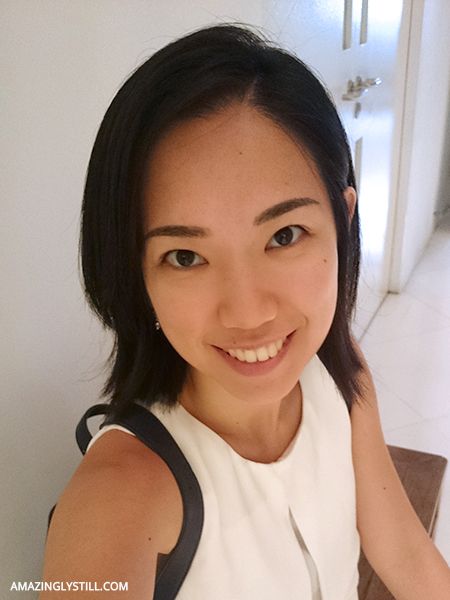 Woohoo! I have eyebrows now! 😀
* * *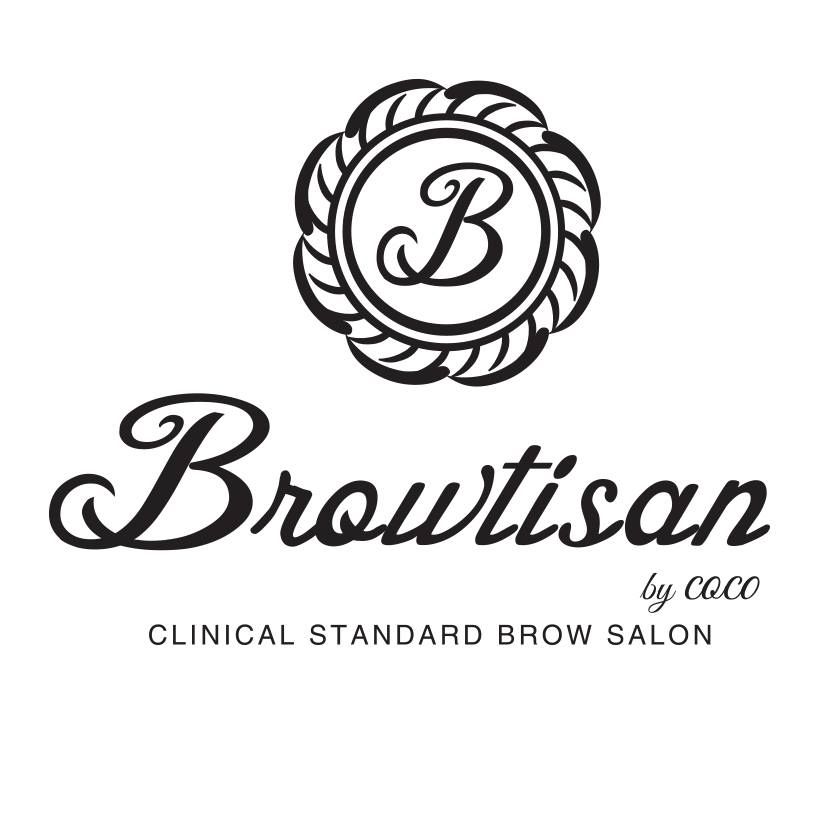 Located at:
Delfi Orchard
402 Orchard Road #03-17
Singapore 238876
To book a consultation, call 6235 2355
Operating hours:
Mon-Fri: 11am to 8.30pm
Sat : 10am to 7pm
Sun: 10am to 6pm
PH: Closed
Prices:
Eyebrow embroidery from $1380
Eyelash extension from $98
Disclaimer: I was invited by ATMC on behalf of Browtisan. This is part of a series of posts with eyebrows embroidery and eyelashes extensions sponsored by Browtisan by Coco for the purpose of this review.