Media Invite
I jumped for joy when I received an invitation to attend the KLARRA x Strangers' Reunion media event – mainly for the former, because I've been following KLARRA's founder, Beatrice, for a number of years already. But that said, I am now absolutely in love with the dessert selection at Strangers' Reunion!

Ryan, co-founder of Strangers' Reunion and three-time Singapore Barista Champion

Beatrice, founder of KLARRA
After a brief introduction by the founders of their respective businesses, it was time for a visual and gastronomic treat!
First up, the gastronomic treats off Strangers' Reunion's new menu!
Appetizers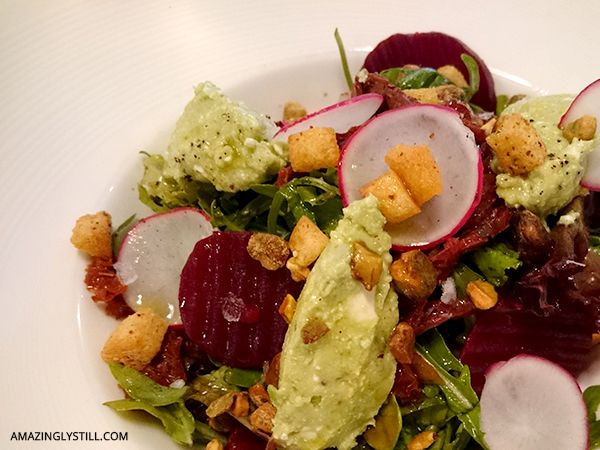 Beetroot Salad
with house dressing, smashed avocado, artichoke, red turnip,
sundried tomatoes, fresh garden greens, pistachio nuts and croutons.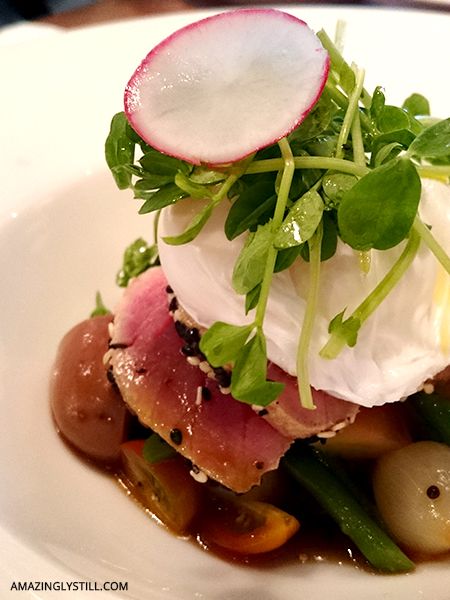 Tuna Tataki Nicoise Salad
with wasabi dressing, cherry tomato, potato, picked onions, petit salad and a poached egg
Mains

House Smoked Salmon Benedict
with hazelnut bearnaise, feta, walnut crumble, petit salad and sultana bread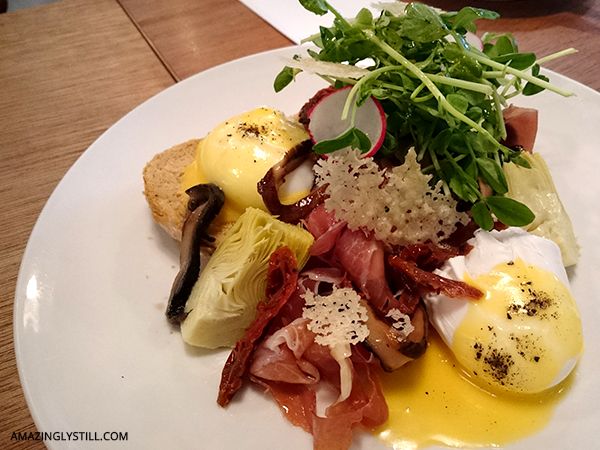 Freshly Shaved Proscuitto Benedict
with parmesan chips, portobello mushroom, artichoke,
sundried tomatoes, petit salad and country bread
★ You've gotta try this!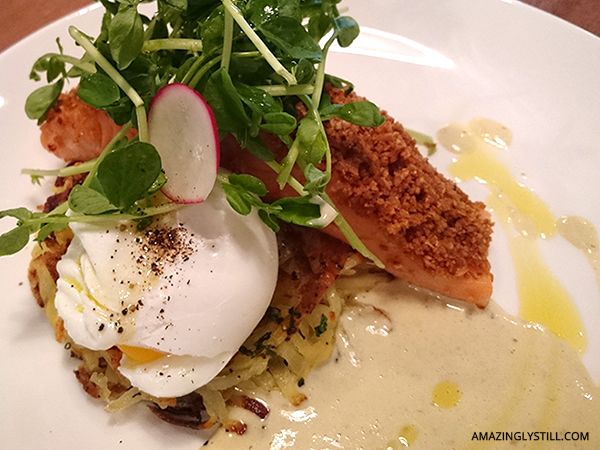 Ocean Trout on Hash
with bagna cauda, petit salad and a poached egg
★ You've gotta try this!

Beetroot Corn Fritters
with za'atar spiced poached pear, arugula, tomato relish and a poached egg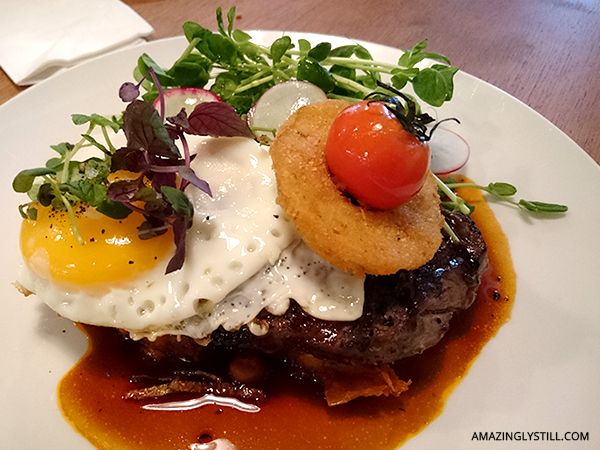 Breakfast Steak
with braised chickpea, confit vine tomatoes, apple fritter, petit salad and a sunny side-up
★ You've gotta try this!
Desserts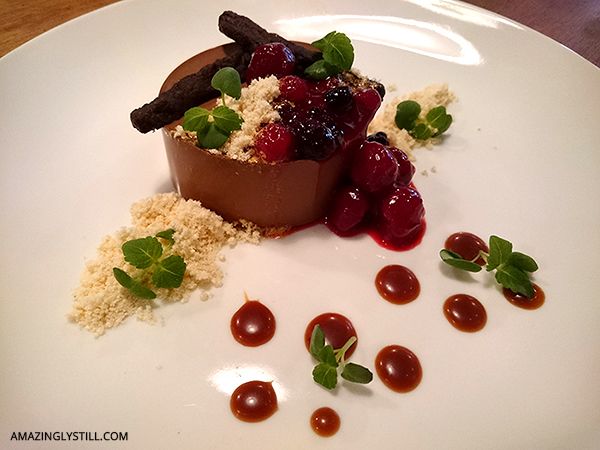 Chocolate Panna Cotta
with mixed berry compote, salted dark chocolate sable, walnut-infused gold dust and salted caramel
★ You've gotta try this!

Banana Brulee Buttermilk Waffle
with walnut crunch and vanilla bean ice cream
★ You've gotta try this!

Berry Ricotta Hotcake
with fresh berries, pumpkin seeds, sunflower seeds and vanilla bean ice cream
★ You've gotta try this!
As you can clearly see, based on what I have marked out as a must-try, I'm bias towards meat and all things sweet 😛
But seriously, the Banana Brulee Buttermilk Waffle is to die for! I haven't had such yummy waffles in forever! Best part, I was told that they have a sister café, Waffle Slayer, just next door, serving nothing but waffles! 😀
Between bites, we caught a sneak preview of KLARRA's Spring Summer 2015 Collection!

Ebony Trumpet Sleeves Top + Ebony Overlay Skort, both in white
★ The skorts are beautiful! Love it, love it!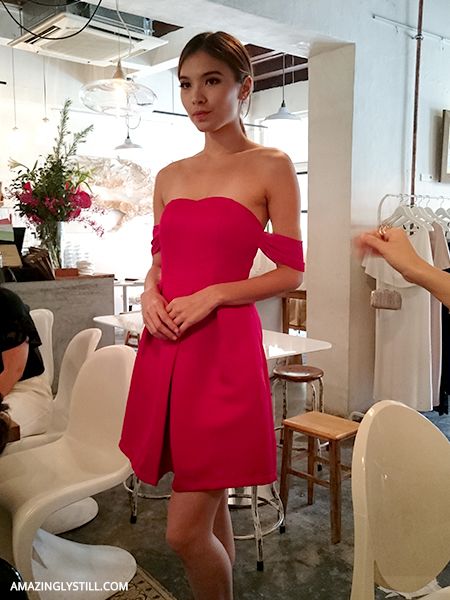 Lela Drap-sleeve Skater Dress in Crimson
★ Love this! Perfect for Valentine's Day and Chinese New Year!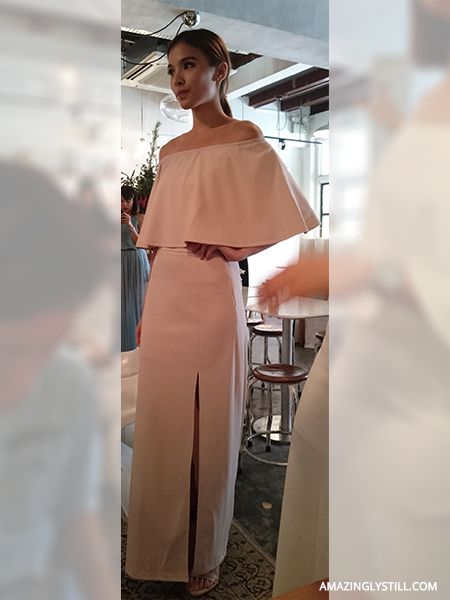 Leia Off-Shoulder Flow Top + Leia Maxi Slit Skirt, both in primrose
★ Love this! If you ask me, this two piece set will make a really sweet wedding/solemnization dress too!
Just remember to check out the set in white, which Beatrice is wearing.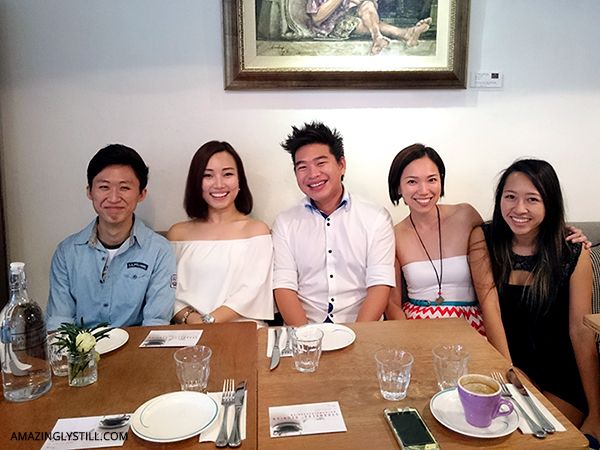 With Beatrice, Ryan and my lunch dates, Samuel and Tai
Fashion and food galore all in one day… What more could a girl ask for!?
Well, there is one more thing that would make the day absolutely amazing…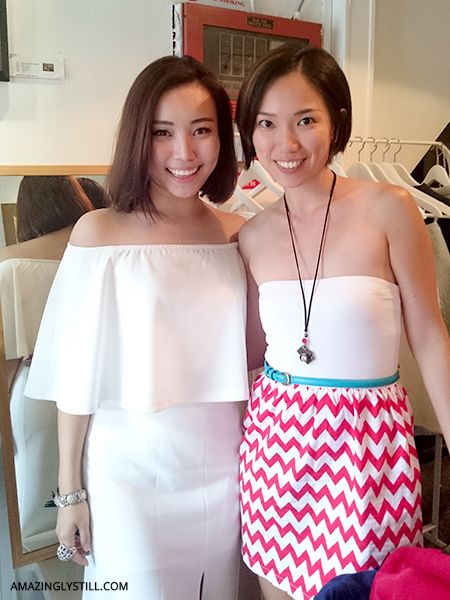 A solo photo with Beatrice! 😀

* * *

Strangers' Reunion
33/35/37 Kampong Bahru Rd, Singapore 169355
Tel: 6222 4869
Monday, Wednesday, Thursday, Sunday: 9am to 10pm
Friday and Saturday: 9am to 12 midnight
Closed on Tuesday

KLARRA's pop-up showcase Strangers' Reunion café
If you wish to see and feel KLARRA's quality pieces before purchasing, you can now drop by the KLARRA pop-up show case at Strangers' Reunion café from now till 3 February 2015, or make an appointment to visit KLARRA's showroom here!
Disclaimer: I was invited to the above fashion and food media event by CROWD on behalf of KLARRA and Strangers' Reunion.