Media Invite
Over the weekend, Blake attended a pineapple tarts baking class and he had so much fun!

Very eager to start, he was jumping non-stop prior to this!

Cutting the butter into smaller cubes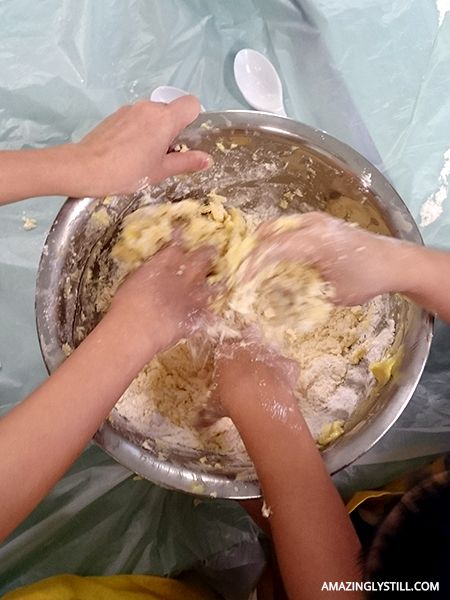 Mixing the batter with his two partners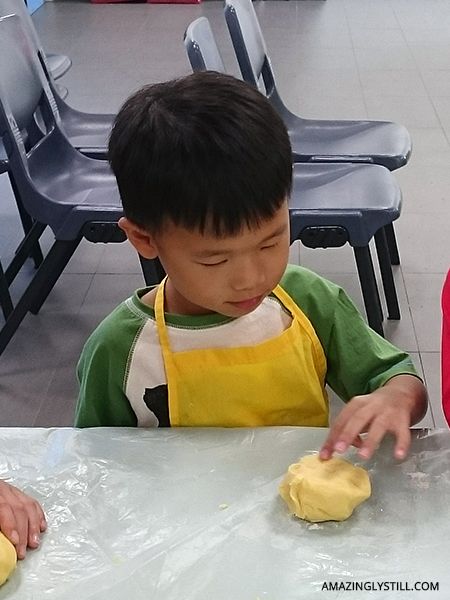 Couldn't stop poking the dough

Decided on his own that he only wanted open tarts (no pillow tarts!)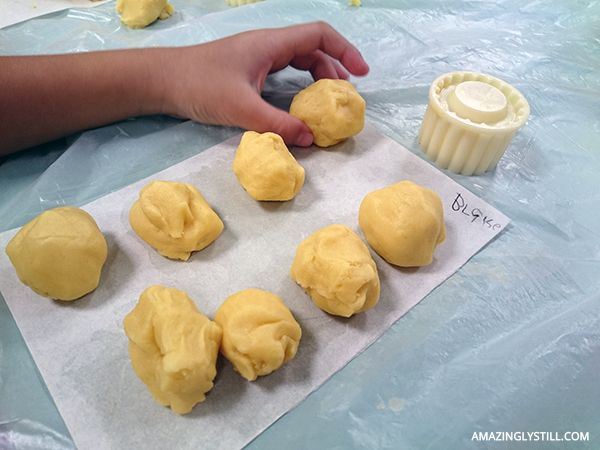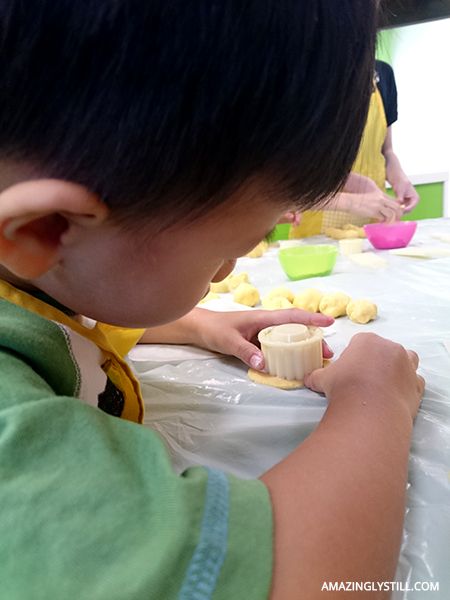 After watching the demonstration once, he was all set to do it all by himself!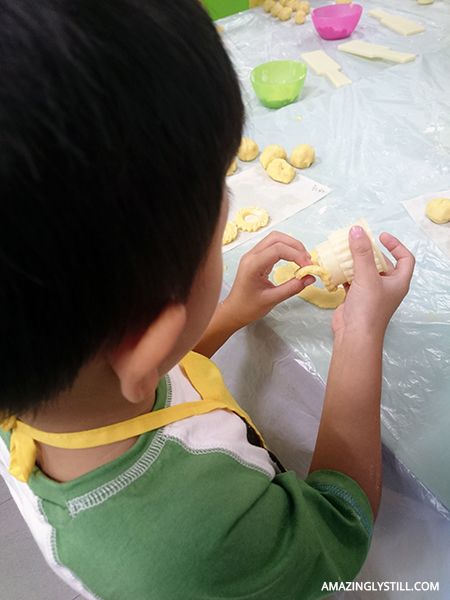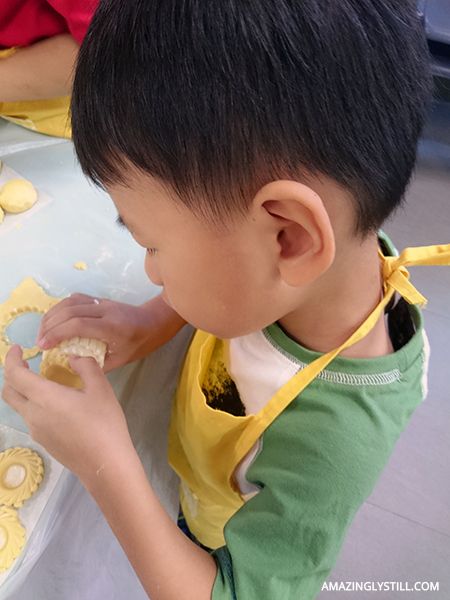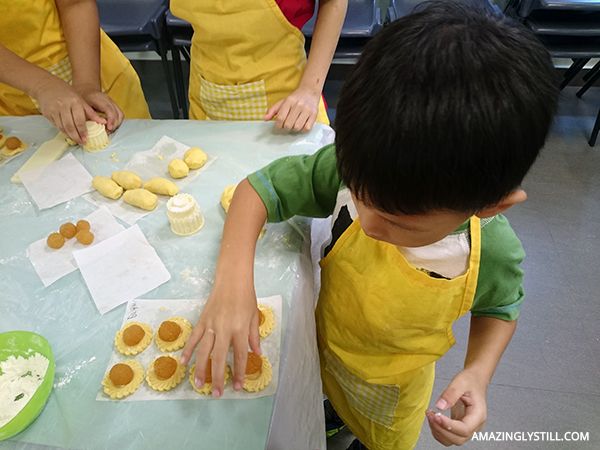 Added a little decoration to the pineapple tarts with leftover dough

And it's baking time!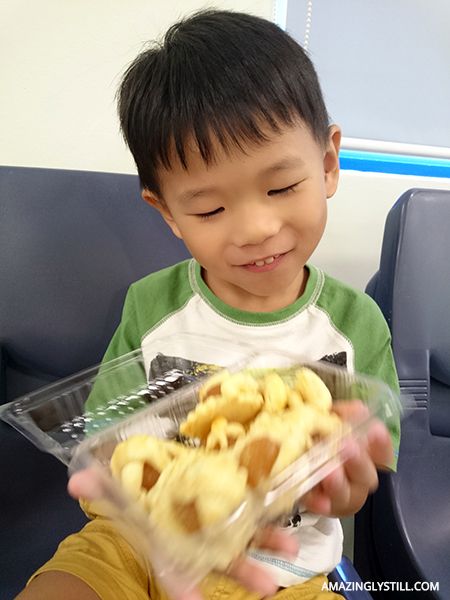 The baker and his baked goods!
Blake thoroughly enjoyed himself and he couldn't stop staring at his pineapple tarts once they were out of the oven. He was smiling at them the entire time and kept saying he wanted to eat one and bring the rest home for his daddy! When I told him that it was still a little too hot, he started blowing at them!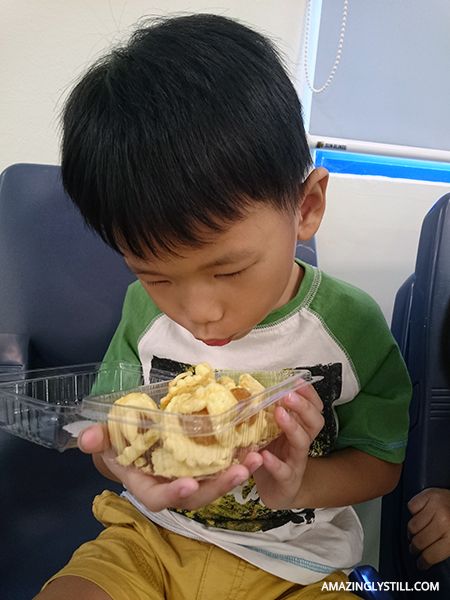 Too cute!
This little boy of mine takes to cooking and baking better than me. I should probably start grooming him to be the family's chef! Hehe. But first… I need to do a little more baking and cooking with him.
* * *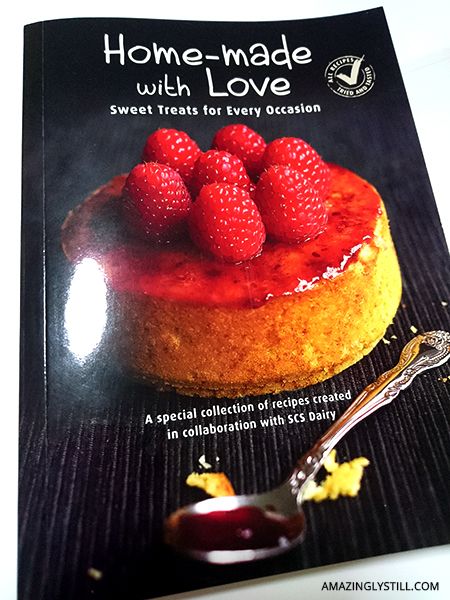 Home-made with Love: Sweet Treats for Every Occasion is a cook book featuring recipes that the team at SCS Dairy (the butter brand!) and a group of passionate home bakers have to offer.
Each recipe featured have gone through several rounds of rigorous selection within the baking community and perfected by the team at SCS.
Comprising of 14 different pineapple tart recipes (matcha or chocolate pineapple tarts, anyone?), 16 mixed traditional and modern cookies (bak kwa cookies!), and many more (think cakes and other treats!), the imagination is endless but there is one ingredient that tie them all together – SCS Dairy butter.
All the recipes have also been tried and tested, so be sure that 100% delicious goodness awaits you! Just remember to follow the instructions carefully, ok? 😛
Now… I'll have to start digging out my old baking tools and get down to baking more with Blake!
Disclaimer: Blake was invited to join the SCS Pineapple Tart Baking Class for children by CROWD. We also received the recipe book as mentioned above.