Media Invite
Cold Storage Kids Run 2015 marks the very first time our family of four ran in the race together!

All decked out in our Cold Storage race tee and our Skechers shoes, ready for the run!
Nakayla and I were in the Jolly Kiwi category, which had an earlier start time to Sean and Blake's Merry Berry category. But we decided to try our luck and wait it out together so that we can run together as a family of four. And we managed to do it! Nakayla and I joined the boys in their category! Hehe.
Despite the coordination effort we put in to ensure we ran together, the moment they flagged us off, Sean and Blake zoomed past ahead of everyone else. It probably took a minute maximum before they were completely out of our sight! Needless to say, with all the running the boys were doing, there weren't any photos taken.
According to Sean, Blake ran all the way and didn't want to stop. He went all out, even after passing the finishing line! So proud of my baby boy! :')
Nakayla did her best too! She ran as fast and far as her little legs could carry her.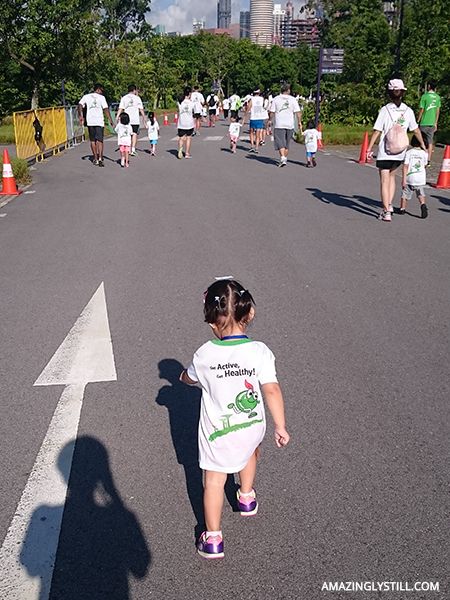 And when she realized that Sean and Blake were out of sight, she kept calling out, "Daddy! Where are you?" Haha. It was such a cute sight. And every time I asked her where Sean and Blake were, her immediate reaction and answer would be…

"There!"
Which were followed immediately by a sprint from her, in an attempt to catch up with her daddy and brother.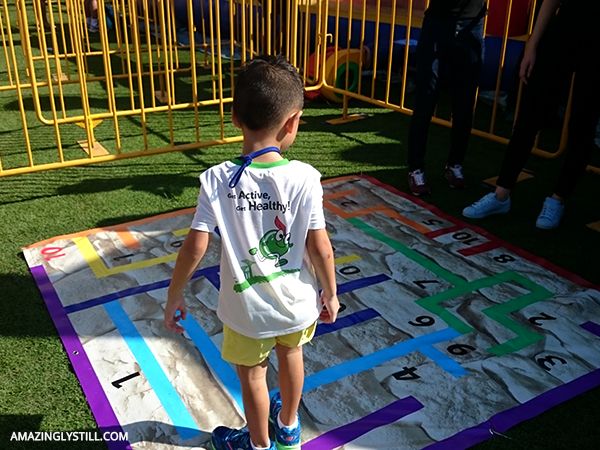 While us girls were still in the run, Blake went to play some carnival games with Sean!
Half way through the race, Nakayla got distracted by some of the sights (bouncing castle, flowers) and gradually slowed down, reducing her run to a walk. I'm guessing that she's probably tired by then too (the weather was blazing hot!), but Nakayla completed the run all on her own! At no point did she ask me to carry her. She was happy to be able to run free, without holding my hands! Hehe. From start to finish, she ran/jog/walk all 800m on her own!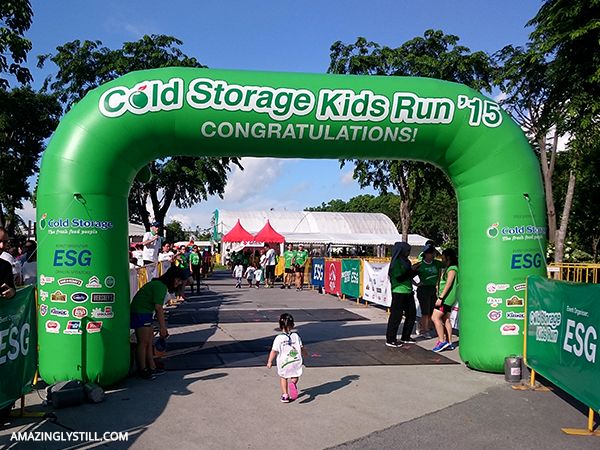 All eyes on her!
I'm so proud of her! This definitely marks the beginning of more runs and races for us! Both children did so well! 😀

A family that runs together, sticks together!

* * *

Highlights from the day in video

* * *
A photographer by the name of Sotong from Running Shots, managed to snap a shot of Sean and Blake!
And a couple of Nakayla and me!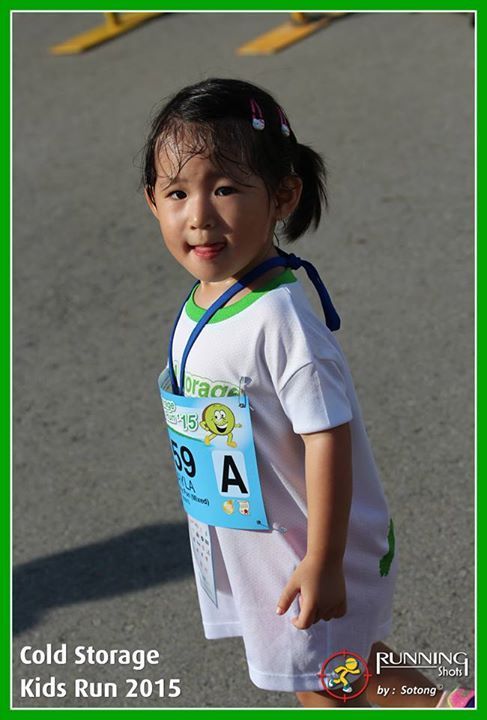 Thank you, Mr Photographer! 😀
* * *
Immediately after our category run, we were interviewed by Yahoo! too 😀
Disclaimer: We were invited to run in Cold Storage Kids Run 2015 and Skechers very kindly sponsored our running shoes for the race! Sean and Blake wore running shoes from Skechers' new GoRUN 4 series (Men and Boys series respectively), Nakayla wore a pair from their Playtime Memory Foam series for girls, and I wore a pair from their latest GoRUN Ride 4 series for ladies.