Media Invite + Sponsored
About 3 weeks ago, I was invited to the soft launch of For Your Indulgence (FYI) – an online bags and accessories store from Singapore.
After a brief introduction of their launch collection – the necklaces and earrings are handmade, painstakingly bead by bead! – we were told to shop away! Like music to my ears!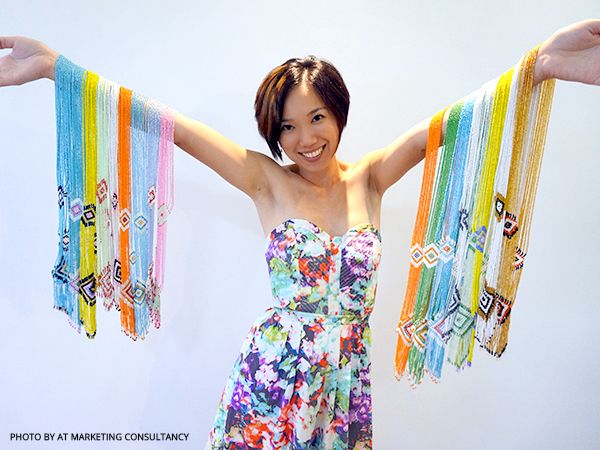 These are the colours available for just one design!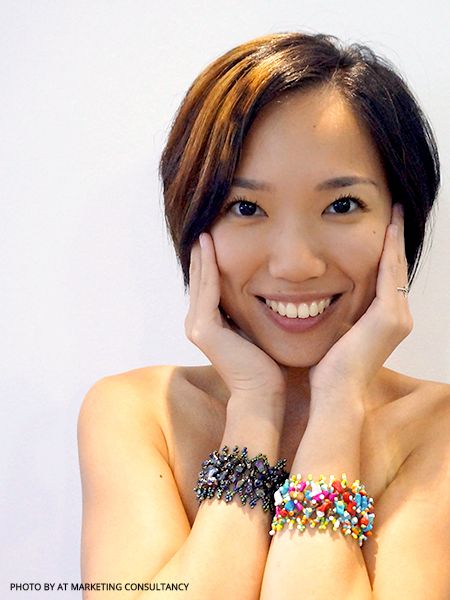 I managed to get a mini sneak preview of the next collection too 😛
And boy, was I like a kid in a candy store! Hehe.
With over 100 necklaces in designs and colours to choose from, it's really difficult to choose without bringing everything home!
I struggled a little (cos I want to bring every piece home!) and eventually, decided that what works best for me and my style are necklaces that are not too chunky and good for daily wear.
I shall now present to you, my selection of necklaces from the mini series which we have all coined as The Monday to Sunday! Hehe.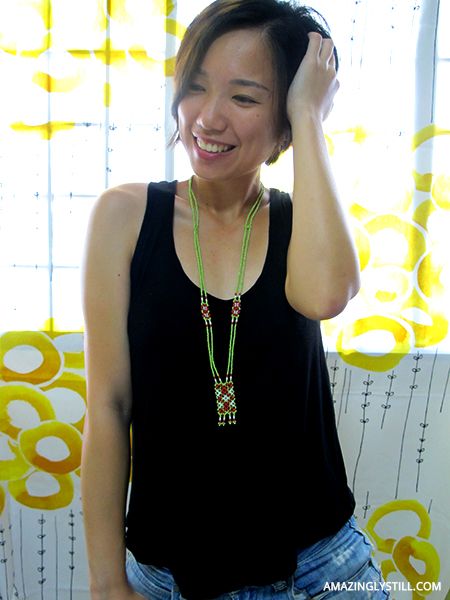 Handmade Exotic Beaded Necklace (LGreen/ Red), $9.90
Doesn't this remind you of Christmas? Hehe.

Handmade Exotic Beaded Necklace (Green/ Orange), $9.90
I was so drawn to this particular shade of green and orange combination!

Handmade Exotic Beaded Necklace (White/ Blue/ Red), $9.90
This piece was my first choice the moment I laid my eyes on it!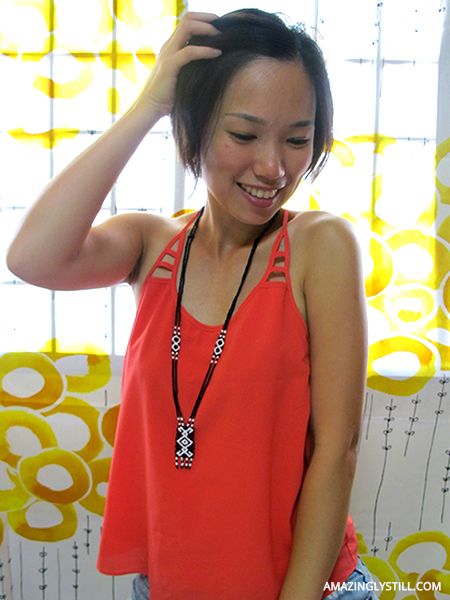 Handmade Exotic Beaded Necklace (Black/ White), $9.90
The one necklace I'm confident will match any outfit!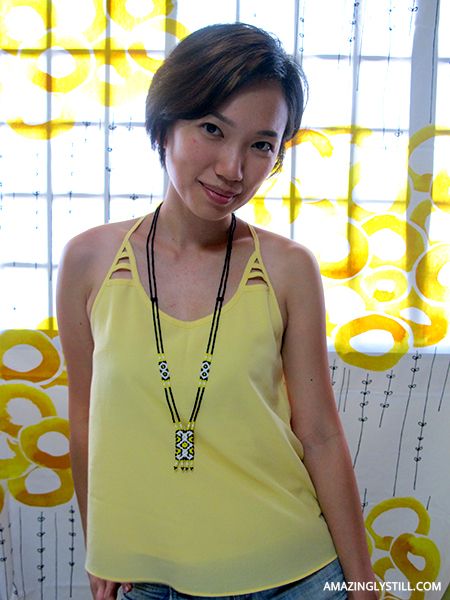 Handmade Exotic Beaded Necklace (Black/ White/ Yellow), $9.90
A slight variation from the earlier Blake and White version.
It sure brings on a brighter mood!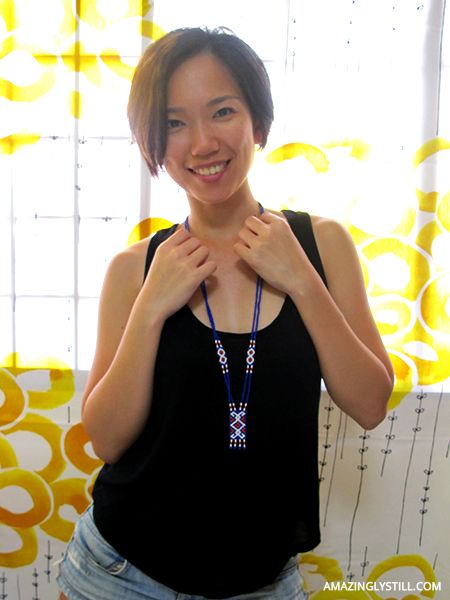 Handmade Exotic Beaded Necklace (Blue/ White/ Red), $9.90
I had to get this because…
Doesn't it remind you of Optimus Prime? Hehe.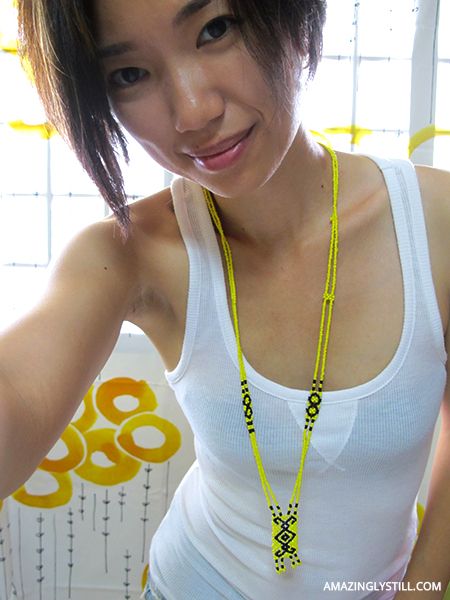 Handmade Exotic Beaded Necklace (Yellow/ Black), $9.90
And if you have Optimus Prime, surely you cannot leave Bumblebee out! 😛
These necklaces may have the same overall design with the main difference being the colours, but it is also the very reason why I picked them. They are able to give me a different look every day, to match my different moods. And looking through my wardrobe, these will definitely be able to add some variations to my daily wear!
Besides the necklaces, I have also picked out a bag from the launch collection!

Reversible Tote Bag with Added Sling Bag (Green/Red), $69.90
Truth be told, I had quite a tough time deciding what colours to get. There were just too many to choose from! I had thought of going with a really safe colour combination, but as I looked through the bags over and over again, I somehow had a moment of clarity. And in that moment, I picked this particular bag up and went, "I want this!" Haha!
And the best part? It comes with a sling bag!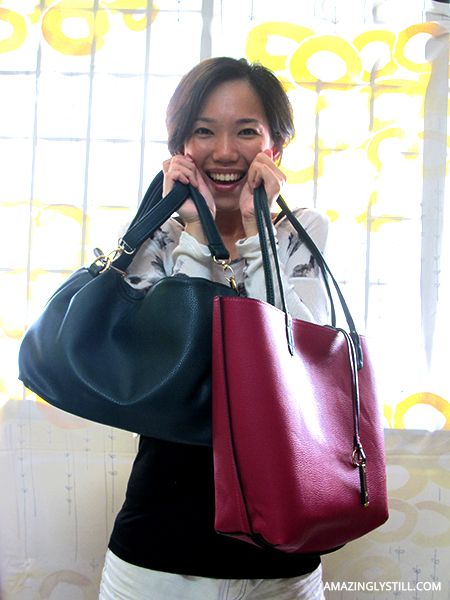 Weee! TWO BAGS!
At the price of $69.90, some might feel that it's a little expensive for two synthethic leather bags. But think of it this way, you're not just getting two bags. You're getting 3 bags! It just so happens that you got to flip one of the bags inside out to get your third bag. Hehe. Ain't this tote bag(s) just brilliant? I love it so much!
And that tote bag marks the end of my loot from my shopping spree at For Your Indulgence (FYI). Needless to say, I went home a happy, happy girl! 😀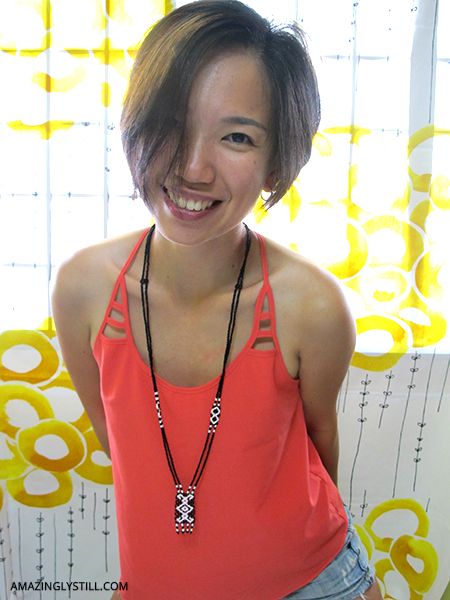 Thanks for all the lovely bag and accessories, For Your Indulgence (FYI)!

* * *
DISCOUNT CODE ALERT!
Shop at For Your Indulgence (FYI) and key in amazinglystill before you check out to enjoy 10% off your purchases! Valid till 30th June 2015.

GIVEAWAY ALERT!
One lucky winner will walk away with SGD$100 gift voucher to shop at For Your Indulgence (FYI)! All you'll have to do is to follow the steps as provided in the widget below. Good luck!
For Your Indulgence Shopping Voucher Giveaway Terms and Conditions:
– Giveaway ends 15 May 2015, Monday 2359 hours (Singapore time)
– Limited to one winner per household
– Winners will be selected by me on 16 May 2015 (based on most impressionable answer)
– Incomplete or invalid entries will be automatically disqualified without notice
– This giveaway is in no way sponsored, endorsed or administered by, or associated with, Facebook
– Winners will be contacted by For Your Indulgence (So please make sure you fill up the correct details in the contest!)
– Collection details will be provided by PONEY Singapore
– All personal details provided in this contest will be kept confidential. Only details of the winners will be shared with For Your Indulgence to facilitate the collection of prize.
– We may or may not announce the winner(s) on our social media platforms. Permission will be seek from the winner(s) first.
– We reserve the right to amend the terms and conditions without prior notice

* * *
Suitable for women of all ages, For Your Indulgence (FYI) carries a range of exclusive handmade accessories and bags that are thoughtfully designed and aesthetically stylish too.
FYI products are trendy and versatile, meant to be stunning visual art pieces that brighten up any of your outfits. FYI designs their accessories to complement a variety of occasions, be it casual day wear or party wear. They are all exclusive pieces, produced in limited numbers.
At FYI, shopping is as enjoyable for you as the team who sources for and creates these products.
For more information about For Your Indulgence, you may wish to visit their Facebook Page, follow their Instagram and/or visit their website.
FYI products can also be purchased at Active Hive (by appointment only), earrings included.
Active Hive
65 Ubi Road 1 #02-88
Oxley Bizhub
Singapore 408729

Tel: 6384 2758

Operating hours (by appointment only):
• Mon to Fri: 10am to 8pm
• Sat & Sun: 10am to 6pm
• Public Holidays: Closed
Disclaimer: I was invited to the launch of For Your Indulgence on behalf of AT Marketing Consultancy and received shopping credits for the purpose of this review.