Sponsored
In all my growing up years, I'm hardly the kind of little girl who will want to play house with dolls. I honestly have no idea what the appeal is… Until I have a daughter who does.
Nakayla showed me just how much fun playing house with dolls can be with a little bit of imagination and her set of Minimondos from SMT Baby and Kids!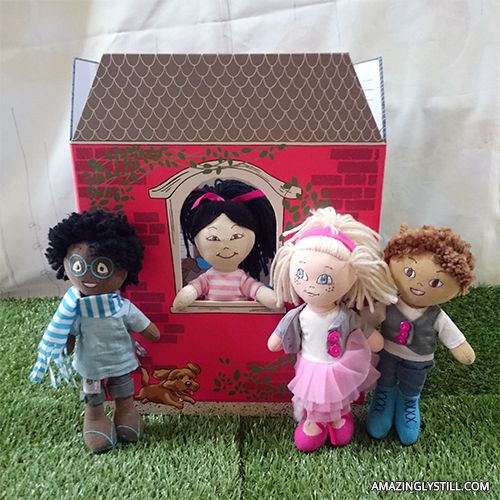 L to R: Rafi, Mia, Sophie and Luca (Soft Doll, Small), $16.95 each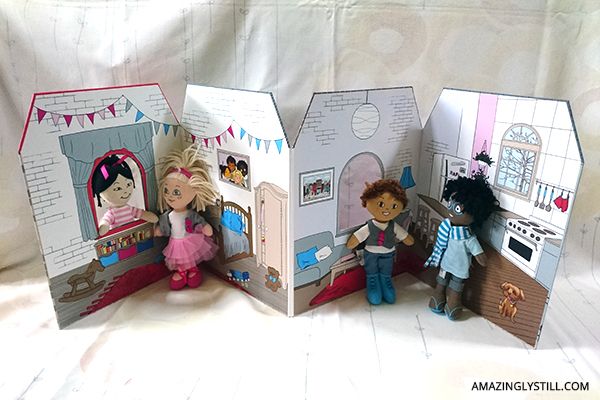 Folding Doll House, S$32.95
When Nakayla first set eyes on her Minimondos, it was undeniable that she was really excited. For once, she probably thought, the toys are too girly for the big brother. So it's all for her!
In the days that followed, Nakayla will sometimes play with them in the morning, then kiss and hug each and every doll, tuck them right into the folding doll house before she head to school.
Other times, she will play with them at night, just before bedtime. When it was time for lights out, she will first fold up the house and keep it aside. Following that, she will gather her dolls, give them each a kiss and hug the dolls to sleep. They are like her imaginary friends with a physical form!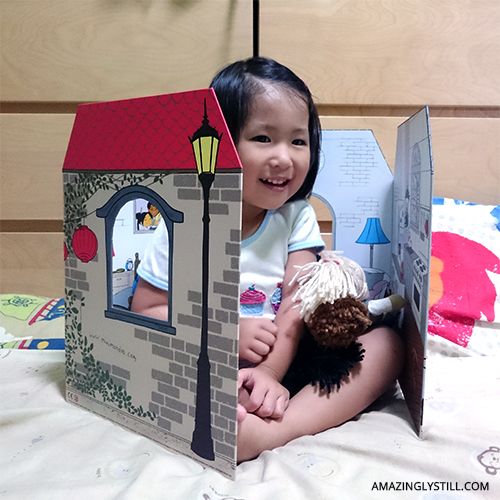 She tried to squeeze herself into the doll house too. Haha!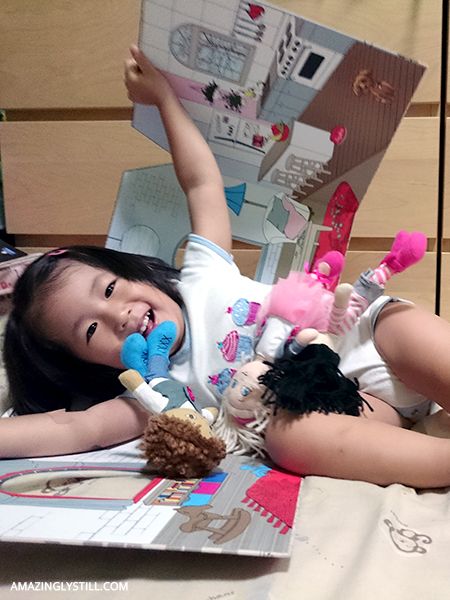 "Good night, mommy!" She said.
Then proceeded to lie on the bed in the doll house. HAHA!
Watching her play, and sometimes playing along, really leaves me in laughing fits, especially when she thinks I'm not looking. Her face when I catch her singing and dancing wildly with her dolls really cracks me up!
Besides having her own doll house and little friends, Nakayla also received a set of counting blocks.

10 Counting Block, S$49.95
And she is somehow able to think of other ways to play with the blocks than just stacking them up.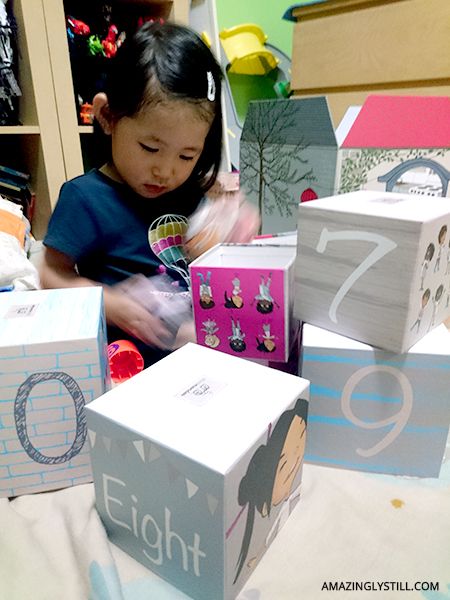 Pulling all the blocks apart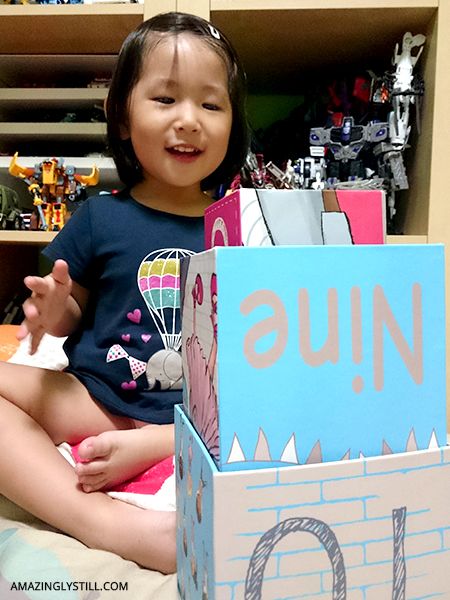 Then stacking them up, pretending it's a 3-tier cake!
Sometimes, I don't even have to be in the same room as her to know she's playing with the counting blocks.
Whenever she starts singing the birthday song loudly with gusto, only to be giggling after a short pause at the end of the song, I know she has taken them out to play, celebrating her birthday again.
And her idea of blowing out the 'candles'? Pushing the blocks down – the short pause before giggling.
The cycle then repeats itself over and over again for the next hour or so. Even longer if there was a birthday celebration in school!
Once, I caught her sitting her dolls in a circle around her 'cake', and distributing a block to each doll, as though she was having some kind of tea party!
It's hilarious, and at the same time, annoying, because it's so difficult to capture these precious moments on camera. This girl has a sensitive camera radar, like me!
All in all, I think Nakayla is pretty happy with the surprise gifts from SMT Baby and Kids. She is, after all, the sole owner of the toys. Hehe!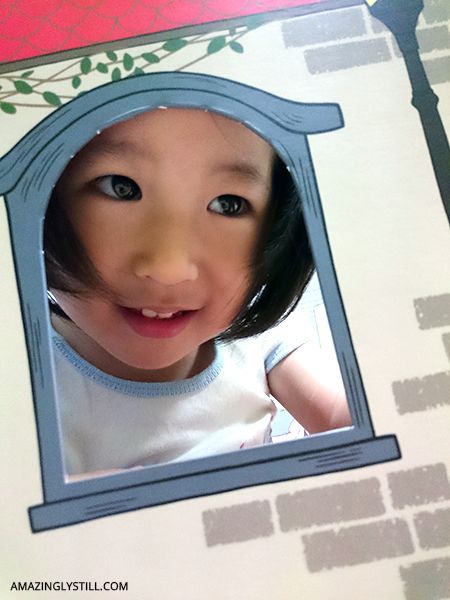 Thank you for the Minimondos, SMT Baby and Kids!

* * *

SMT Baby and Kids is a Singapore-based distribution company started by a mother, carrying trusted brands that they'll use for their own children. They aim to bring quality and unique baby and kids products that are currently not available in Asia. Their products are sourced from around the world. They believe in offering products that will benefit everyone, from babies to toddlers, mommies and daddies.

* * *
GIVEAWAY ALERT!
SMT Baby and Kids would like to share the love with my readers! A set of folding doll house and the four small soft dolls worth $100 is up for grabs!
All you will have to do is follow the instructions in the widget below. Good luck!
SMT Baby and Kids Minimondos Giveaway Terms and Conditions:
– Giveaway ends 17 June 2015, Friday 2359 hours (Singapore time)
– Winners will be selected by me by 22 June 2015 (based on most impressionable answer)
– Incomplete or invalid entries will be automatically disqualified without notice
– This giveaway is in no way sponsored, endorsed or administered by, or associated with, Facebook
– Winners will be contacted by SMT Baby and Kids (So please make sure you fill up the correct details in the contest!)
– All personal details provided in this contest will be kept confidential. Only details of the winners will be shared with SMT Baby and Kids to facilitate the collection of prize.
– We may or may not announce the winner(s) on our social media platforms. Permission will be seek from the winner(s) first.
– We reserve the right to amend the terms and conditions without prior notice

Disclaimer: We received the above Minimondos toys from SMT Baby and Kids for the purpose of this review.