Sponsored
One moment, I was participating in Ai's giveaway, hoping to win a set for Nakayla (cos she loves Hello Kitty!), the next, I received a box of Hello Kitty Mooncakes from Breadtalk! YAY!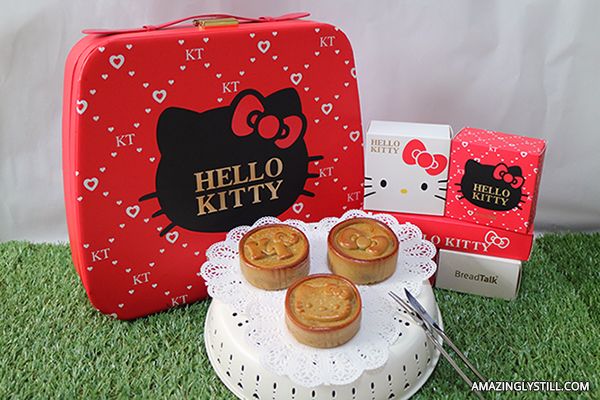 In each set: Six pieces of mooncakes (three flavors) and a set of fork and knife
When we purchase mooncakes during the festive season, we'll go around sampling as many as we can, just so we can buy the perfect mooncake set that satisfies our taste buds (the children must approve!), our eyes (I must approve!) and our wallet (Sean must approve!). And a great majority of the mooncakes often satisfy 1-2 criteria. It's really not easy to hit jackpot!
And I'm not saying this because Breadtalk gave us the Hello Kitty series of mooncakes, but these mooncakes are DELICIOUS! So delicious that it was wiped out over the weekend and I'm still yearning for my favourite flavor!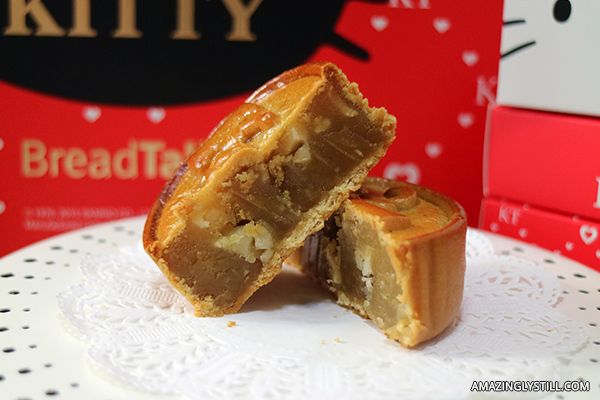 Lotus with Macadamia
I'm hardly a fan of nuts, but I was pleasantly surprised by the presence macadamia nuts in this mooncake. It gave the mooncakes a certain chew factor!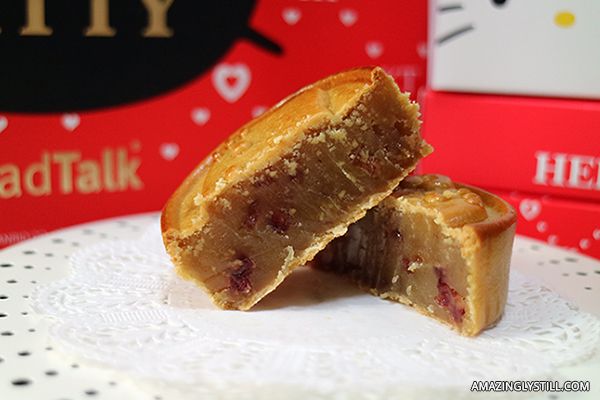 Lotus with Cranberries
This was the favourite between the two children. They love this so much they finished most of it by themselves! I had only a few small pieces and I'm loving how delightful this was to taste. It was sweet through and through, but not too sweet. The balance was pretty okay for a family of sweet-tooths.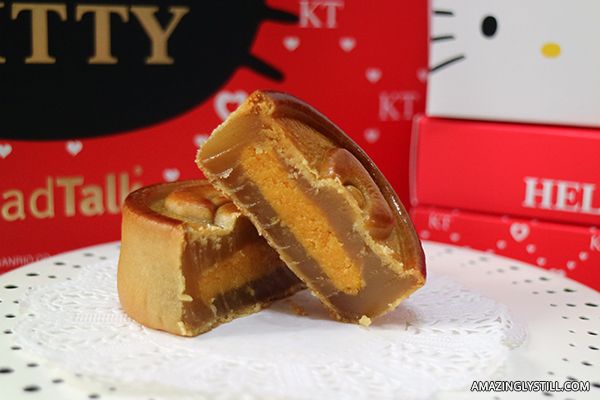 BreadTalk®-exclusive Lotus with Yolk Blend
This is my absolute favourite! The sweet and salty blend makes this a really exciting mooncake to eat! And for someone, like myself, who prefers her mooncake to be super smooth and uncluttered, this was just perfect!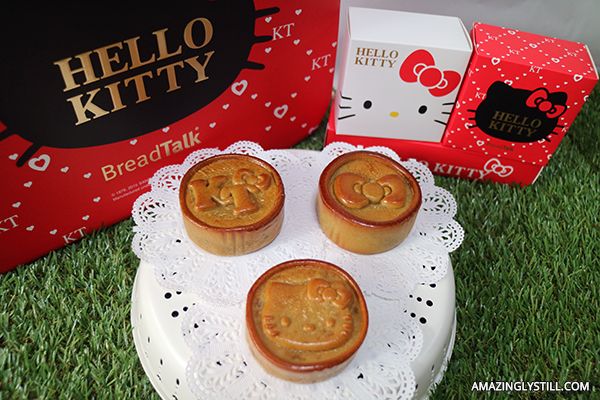 Overall, Sean and I both like how smooth the lotus paste is and the sweetness level is just right. We also like that the traditional skin of the mooncake was super thin. So thin that some parts looked almost translucent! Mad love!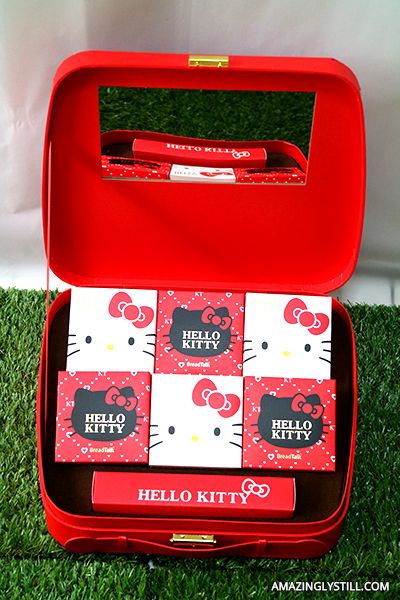 Just look at this gorgeous Hello Kitty makeup toolbox case, complete with a mirror!
Nakayla is over the moon with her new "brief case" and little Hello Kitty boxes that she took them all immediately to store her important "documents" (i.e. anything that can fit in it). Haha! As for Blake, as long as he eats it and keeps coming back for more, it means that he loves it! And he does!
Disclaimer: We received a box of Hello Kitty mooncakes from Breadtalk for the purpose of this review.