Media Invite
We had the privilege of being a part of Skyline Luge Sentosa's 10th Anniversary celebrations!
Before the actual celebrations, we were invited to be part of their anniversary video and we had a really fun time filming, recording down our memories with Skyline Luge Sentosa.
After which, we went for our first ever Skyride and Luge at night! Hehe! It was so fun! We got to witness fireworks on our skyride up, when the nearby laser show was ending. It was so amazing!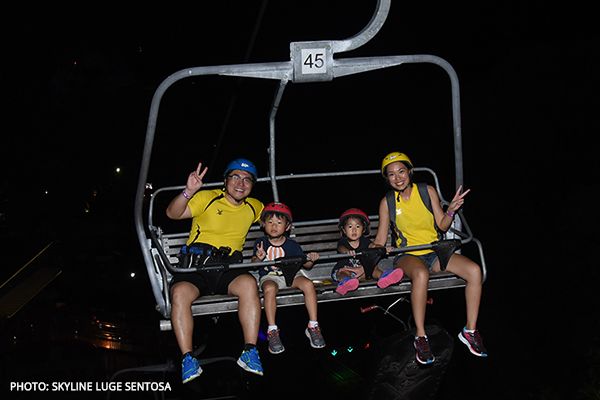 A pity the fire works weren't captured in the skyride photo!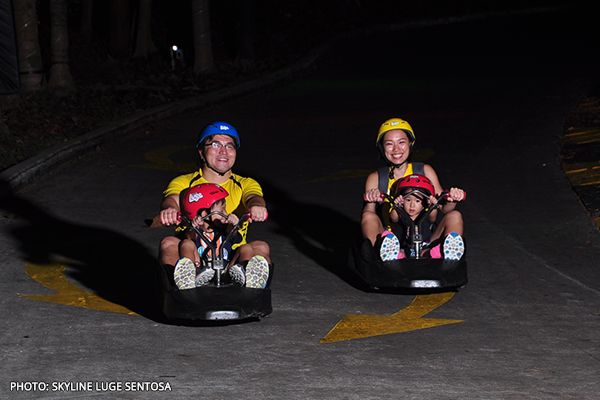 The following weekend, we attended a special birthday party that kicked off the week of celebrations at Skyline Luge Sentosa!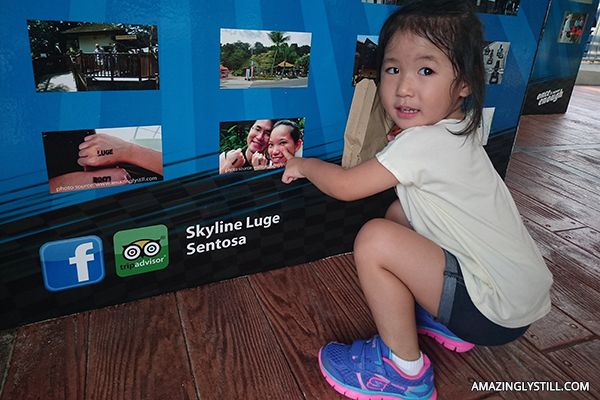 Look! It's mommy and daddy!

Unlimited rides! Yay!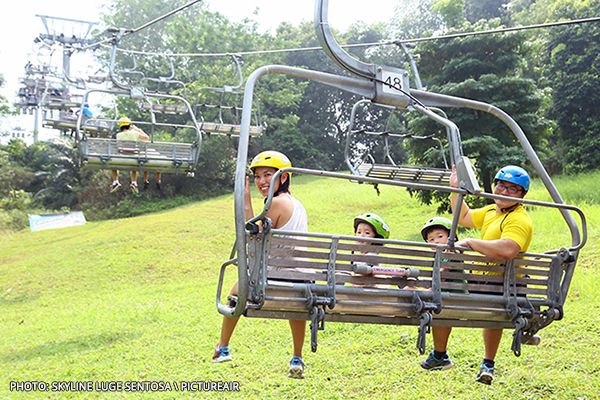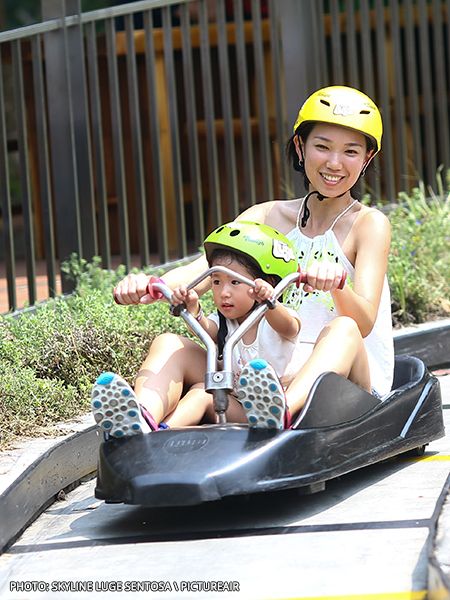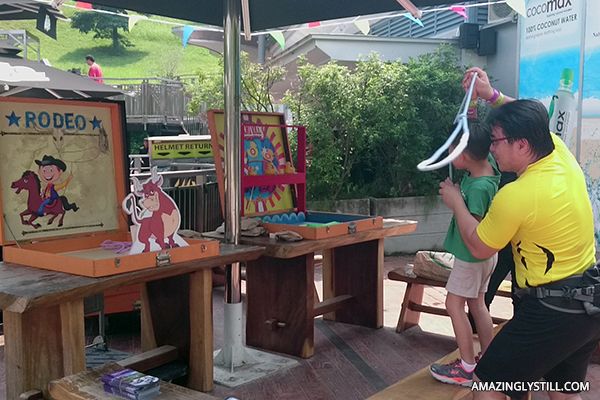 Fun and games galore at Skyline Luge's mini carnival!
In the middle of a whole week of celebrations, Jennifer and I attended the official birthday party for Skyline Luge Sentosa on its actual 10th birthday, 26 August 2015!
That awesome Luge cake is surrounded by the chairman of Skyline Enterprise, past and present general managers of Skyline Luge Sentosa, and two very dedicated staff who have been there since the very first day of operations!

With Farley of Good Time Out Publications, Elson of Few Good Creatives and Jennifer
The video that we filmed was aired that day and just before leaving, Mr. Mark Quickfall, Chairman of Skyline Enterprises, came up to speak to me! I am very honored, sir! He asked me about my very first Luge experience and it was through our conversation that I learnt I got my numbers mixed up. Oops!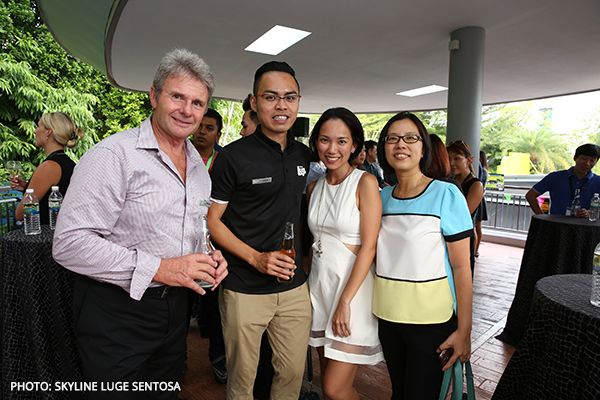 With Mr. Mark Quickfall, Jabin and Jennifer
In the video, I said I was about 14 years old when I first encountered Skyline Luge in New Zealand, when in actual fact, I was 12 years old!
Mr. Quickfall had asked which year I had gone, and I told him I couldn't remember the exact year, but I remember that it was the year where Queenstown flooded terribly – power and water supplies were all completely cut off. He immediately told me that it was in 1999. Haha! Thankfully for us, we managed to get on the gondola and ride the luge down the mountains before all activities were cancelled due to the floods then!
That trip to New Zealand was particularly memorable. Besides riding on Luge for the very first time, I also remember them having a fireman's parade, the children and everyone else using their canoes and kayaks to get from place to place during the floods and walking up the world's steepest slope – Baldwin Street!
Ahh~ Such wonderful times stored away in my memory but un10cked in an instant by one happy, happy birthday celebration!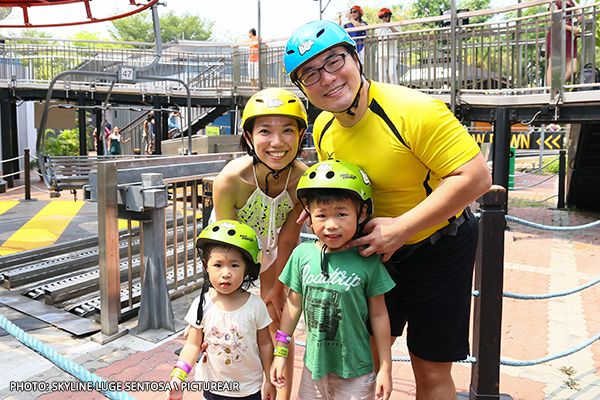 Thank you for giving us this chance to be part of another special milestone,
Skyline Luge Sentosa!
WE LOVE YOU!
Disclaimer: We were invited to be part of Skyline Luge Sentosa's 10th anniversary. Woohoo!