I don't know how often this happens, but to have Valentine's Day and 人日 a.k.a. everyone's birthday (7th day of the first month in the Chinese calendar) fall on the same day… It's awesome!
And because it's everyone's birthday, we shall have cake! Yummy, yummy cake! And photos! 7 photos for the 7th day of the Chinese New Year. Hehe!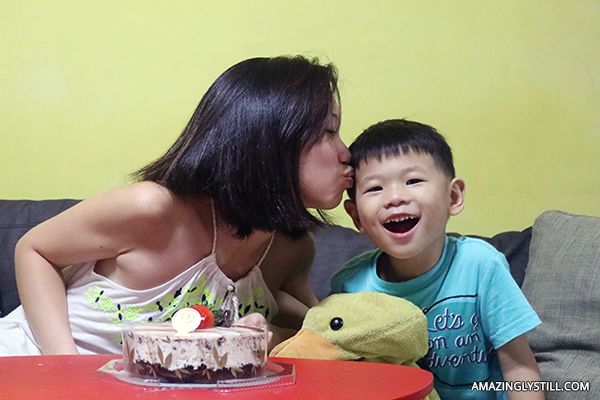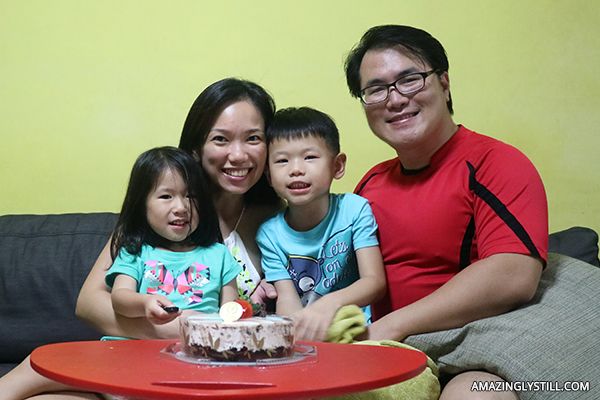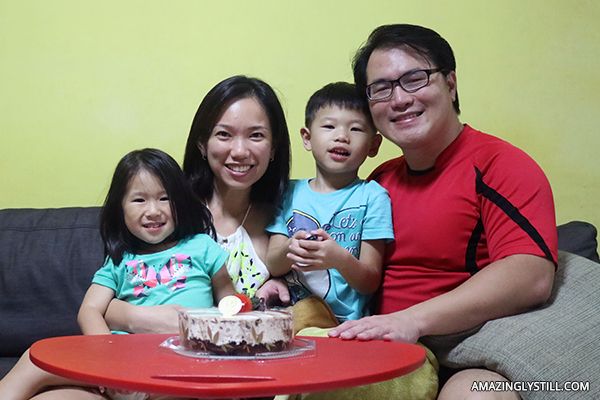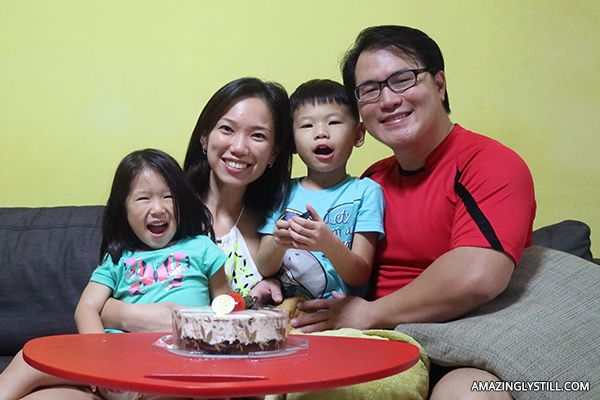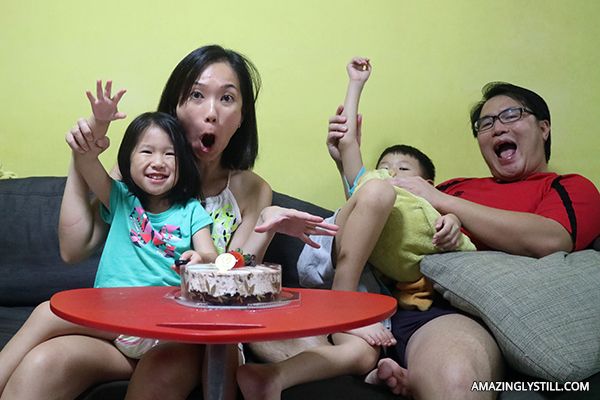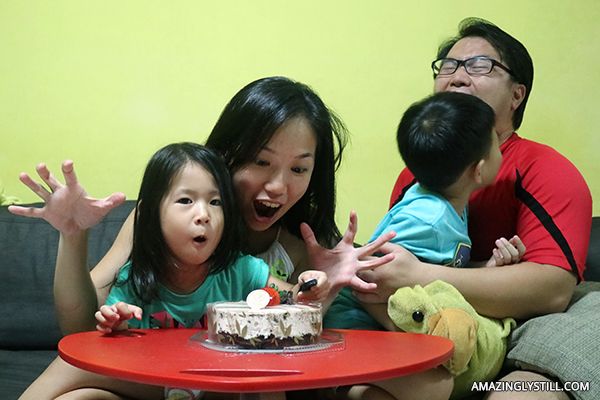 The children were going nuts with the remote control for the camera. Haha. We took a lot because neither of them wanted to give up the remote and both wanted to take the very last shot. Haha!
Oh happy day! 😀