Ever since we participated in HortPark's Gardeners' Day Out last year, I've been toying with the idea of bringing Nakayla along with me. She's always wondering where I went on those days, and knowing her, she'd wanted to be right there next to me all the time.
So after some deliberation, we finally made it and I absolutely love having her around!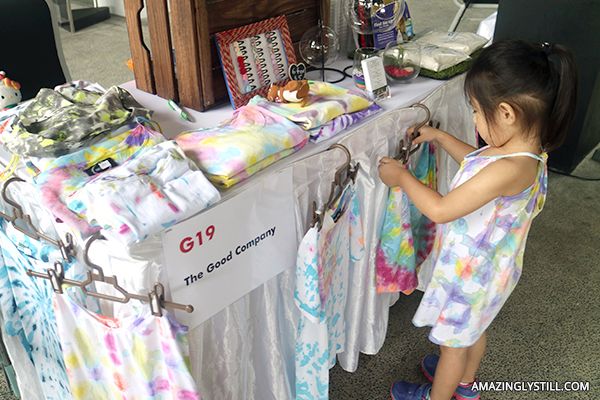 From the very beginning to the very end, Nakayla helped out whenever she could. She even helped to sell a tie-dye top because the lady liked how Nakayla modeled the dress she was wearing, which was actually my top. Haha!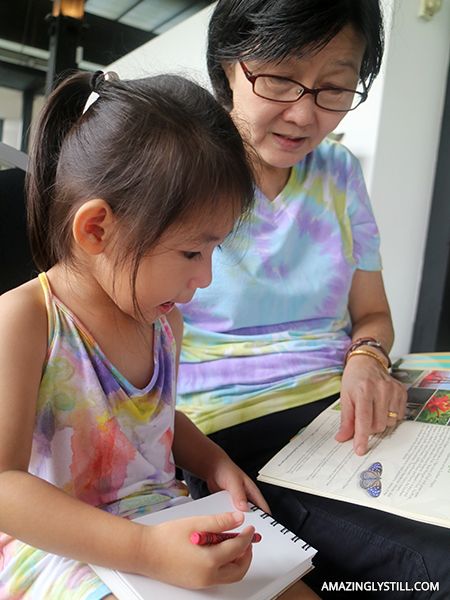 My aunt and Nakayla drawing pictures of flowers and insects they see in a booklet
Given that it's a park, and being the curious child that she is, Nakayla obviously had to go on an exploration. And I'm so thankful that my aunt was there to bring her around!
During the lull period, I brought Nakayla to my favourite spot for photo-taking! How could we miss a photo opportunity at such a beautiful place?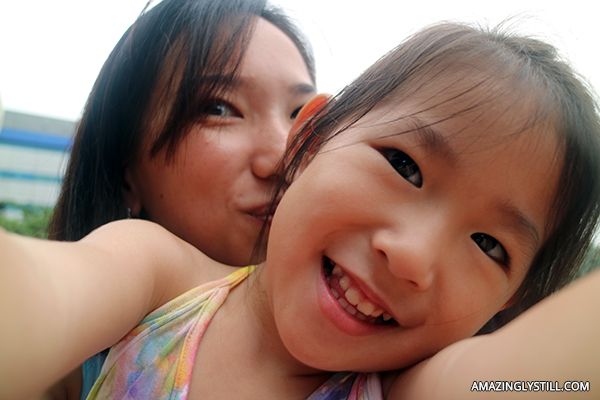 Close-up because she wanted to take the picture. Haha!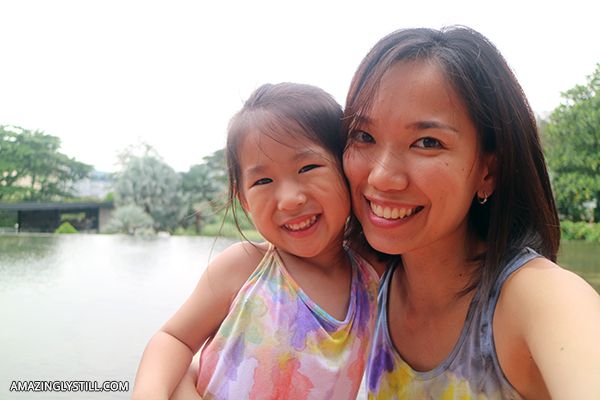 At the end of the bazaar, just before we started to pack up, I took her down to the pond and bought a capsule of fish food for her. She enjoyed feeding the fishes tremendously!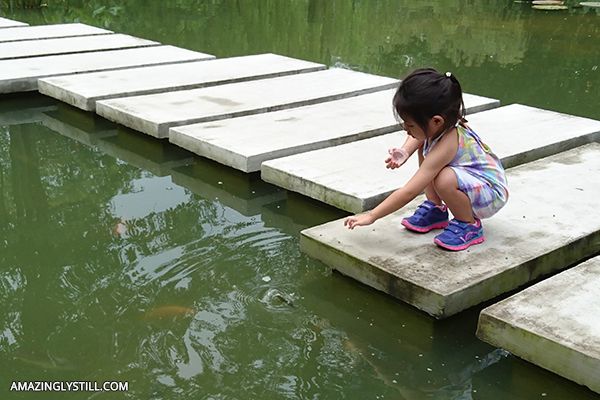 Nakayla had so much fun that day that she didn't take a nap at all – not even when she woke up bright and early at 7am! That's even earlier than when I wake her up for school!
Needless to say, by the time we got home, she was knackered. She made it through dinner and play time with Sean and Blake just fine, but after her night shower…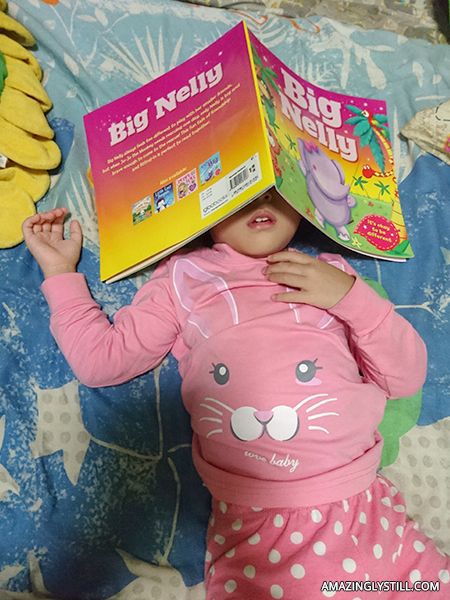 Haha! She had told Sean that she wanted to read a book, by the way. But she never made it past the second page. Hehe.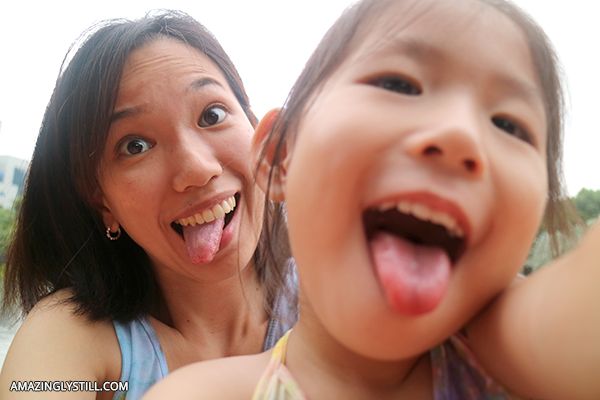 Oh my sweet baby goofball of a girl… 🙂

* * *
We're heading for another round of Gardeners' Day Out at HortPark this Saturday, 12 March 2016! Come find us if you can make it!
Stay up to date with our bazaar and items we have on sale (we do online transactions too!) by following us on our Facebook Page, The Good Company!