Sponsored
I've said before a couple of times that one of my personal favourite physical assets of my own are my eyes.
My eyelashes, in particular, have received some compliments from various people – from makeup artists to facial therapists. It may not be the longest eyelashes around, but somehow being Chinese with slightly longer and naturally curled eyelashes, it tends to surprise people. And these compliments never fail to make me happy!
Needless to say, when the opportunity came to make my eyelashes even better than they already are, I jumped on it!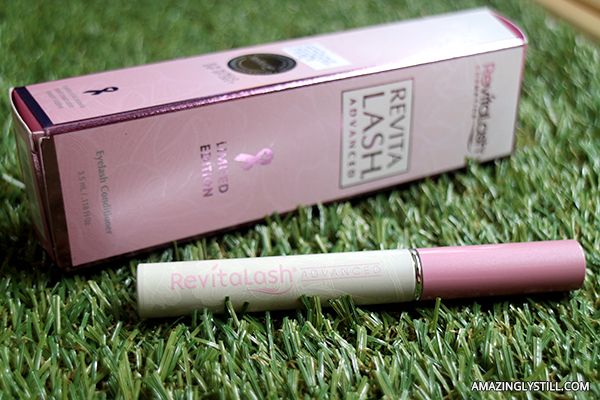 RevitaLash® Advanced Eye Lash Conditioner
I received a bottle of RevitaLash® Advanced Eye Lash Conditioner in Pink Limited Edition, which was packaged as such to support Breast Cancer Awareness month.
RevitaLash® Cosmetics is an avid supporter of Breast Cancer Foundation as the founder, Dr Michael Brinkenhoff 's wife is a victim of this nasty cancer. Since then, RevitaLash® Cosmetics has been supporting Breast Cancer Foundation on its research and education. How awesome is that?
I had expected the brush to be similar to that of mascara, so I was completely caught off-guard when I pulled this out of the bottle. For a moment, I was wondering, "How do I apply this?"
After looking through the manual, I gave it my best shot to apply as directed.
This first application left me feeling a little weird in the eyes cos I think I got some in accidentally.
Over the next few days, I figured another way to apply the eyelash conditioner without getting any into my eyes (I'm seriously a noob at applying this!)
It was much better! But I personally feel like the first method will be able to cover both top and lower eyelashes in one coat. I guess I'll need more practice if I want to apply it like the first application!
And as promised to make my eyelashes healthier and better conditioned, I truly felt like my eyelashes have gotten just a teeny bit thicker, but the most amazing thing is that my eyelashes haven't been dropping as frequently as before – no matter how many times I rub my eyes throughout the day!
Oh, and because of my habit to rub my eyes, I usually apply the eyelash conditioner before I sleep. Haha!
I can't wait to finish the entire bottle and see how wonderful my eyelashes will turn out!
* * *
Please take note of the Authenticity Sticker pasted on the product box. This Authenticity Sticker is only for Singapore market, and with this sticker, users can be assured on the quality and efficacy of the product. There are unauthorized sellers online and their source is unknown – you've been warned!
RevitaLash® Advanced Eye Lash Conditioner Giveaway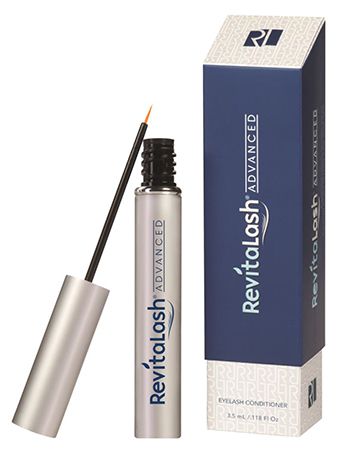 I have 3 bottles of RevitaLash® Advanced Eye Lash Conditioner (1ml) to giveaway to 3 lucky winners! Simply follow the widget below. Terms and conditions apply. Good luck!
RevitaLash Eye Lash Conditioner

Disclaimer: While the product was provided for the purposes of this review, this review was provided on a voluntary basis, no compensation was received.