Product Review
Let's start off this post with one simple declaration – I love wooden toys!
Yet, there's always the problem of buying wooden toys, only to realize that it's a matter of time before someone gets a splinter. It goes without saying that we are pretty careful when purchasing wooden toys for Blake and Nakayla.
So when My Miracle Baby approached us to give their wooden toys a try, I went to read up on the brand – Janod – a little more.
Besides creating vibrant and colourful wooden toys, Janod also design the toys with children's learning in mind. They have been specializing in wooden toys for over 40 years and, to me, if you're able to stay in business for that long and go international, the company must be doing something right!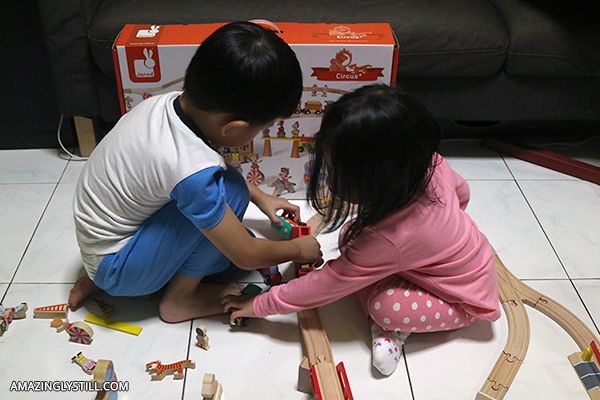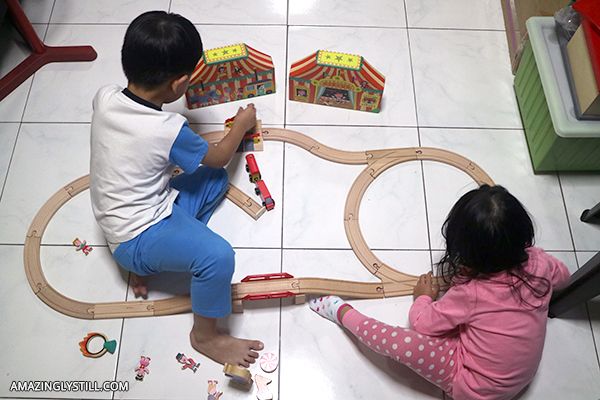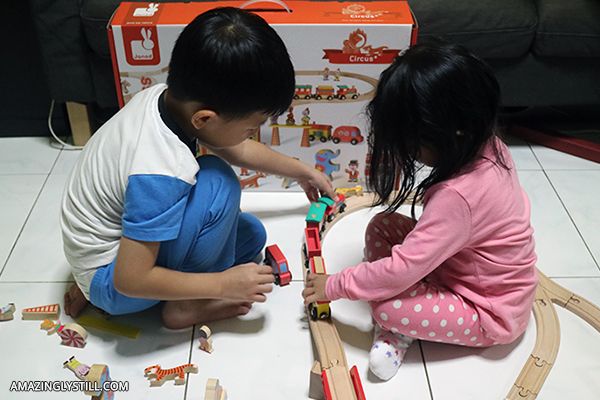 As a child, I've always wanted to visit a circus because it looked so fun! Little did I know the amount of animal cruelty that goes on behind the curtains, and for that very reason, I highly doubt the children will get to experience the circus too.
With the Story Express Circus, however, the children get to play out their own circus fantasies. They had fun pretending to be circus masters and animal performers, but the part they love most is taking their animals on a train ride!
The tracks and the individual pieces were all really well made. The smooth finish on every piece reassured me that there won't be any splinters. I also like how it came with a box, in the form of the circus tent, so that the children can keep all the smaller pieces in one place!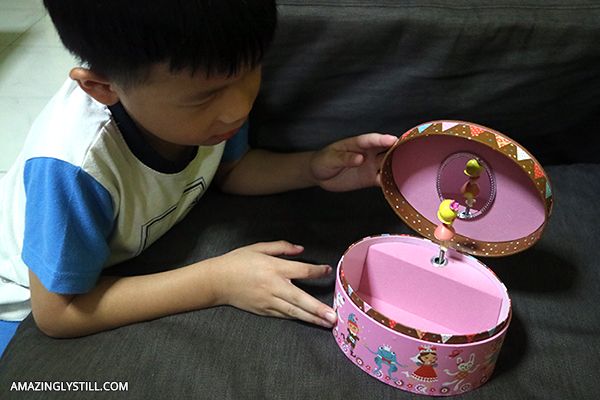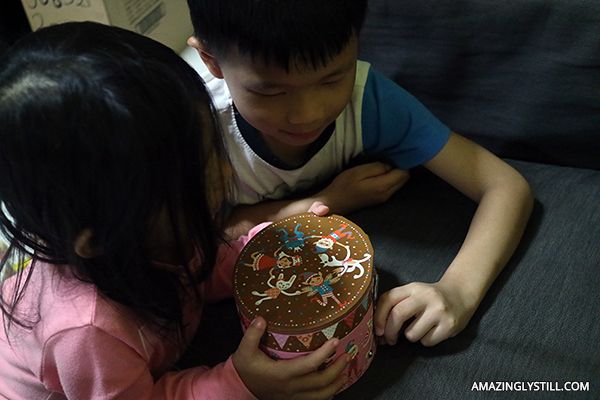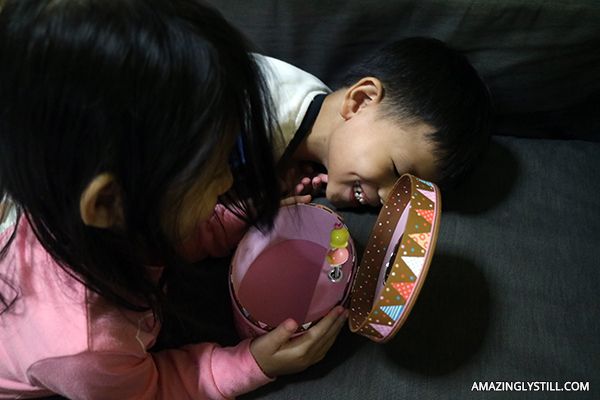 This was on Nakayla's must-have list when we browsed through My Miracle Baby's website – a Jewellery Oval Musical Box – Petruchka. I thought a jewellery box would be a strictly girl-only item, so I didn't expect Blake to get just as excited with it as Nakayla when I took it out of the box!
Ever since Nakayla got the jewellery box, she started taking better care of her hair accessories – quite the shocker, to be honest. Haha! But what surprised me the most was that her mini Detangler hair brush fit right in!
The bonus for Nakayla – waking up to the beautiful melody of 'Pop Goes the Weasel' which perks her right up while I tie her hair every morning!
The Redmaster Bricolo Kit is one of the newest item to be added on My Miracle Baby.
When I first saw it, I was immediately reminded of an episode from 'How I Met Your Mother' where Barney met his biological father and his new family. In that episode, it showed how clueless Barney was around tools because he was never taught how to use one. Needless to say, I felt a certain kind of need for both children to have this kit.
I like how realistic the tools are, without the danger aspect of it. Similar to Story Express Circus, I have no worries of splinters and the tools all have their own rightful place in the toolbox. I love it when things can be packed so neatly!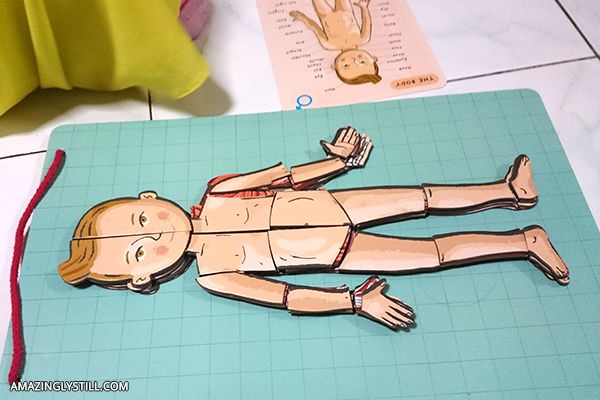 The Body Magnet was the one toy the children had been bugging me to open. I kept telling them to wait because I need to find a spot to hang it. Alas, they couldn't wait. So Sean took it to play with the children and the verdict – fun and educational!
The children were tickled to see the naked bodies, after learning about and adding all the different layers found beneath our skin's surface. It was hilarious to see their reactions.
There was only one thing that we feel could be made better – the magnetic force. It's meant to be hung up, yet the magnet wasn't strong enough to hold the pieces up. It is still a great learning tool for the children though!
* * *
My Miracle Baby was started in 2004 by a mother who wanted to earn her own keep and always be there for her babies. It evolved from selling a few unique products to a couple of stores to being an established distribution network which included an enhanced webpage on an e-commerce platform, a blog and Facebook page.
My Miracle Baby pride themselves in their rigorous selection process of brands and products, constantly sourcing for the most interesting and highest quality products that are also safe. This is to ensure that they are always bringing the best to their customers, taking care of both baby and their parents' needs. With their products coming from all over the world, every customer is sure to be keeping up with trends!
This new chapter of My Miracle Baby aims to enhance their role in parents' lives, starting with an integrated website for items that will cater to the needs of every child from the day they were born to their early childhood years.
* * *
Discount Code!
In the month of April 2016, My Miracle Baby has a special promotion for all Amazingly Still readers! All you'll have to do it key in the promotional code – 15%-AM – before checkout and you'll enjoy 15% off your purchase!
* * *
My Miracle Baby Giveaway!
My Miracle Baby is giving away ONE Magnetic World Puzzle English Version by Janod (worth $129!) to a lucky reader! Follow the widget below and stand a chance to win. Terms and conditions apply. Good luck!
Janod's I Wood Stackable Turtles

Disclaimer: While we received the above toys for the purposes of this review, this review was provided on a voluntary basis, and no compensation was received.