Product Review
We aren't exactly the wanderlust kind of family as my idea of a holiday cannot involve diapers, milk powder, and worrying about carrying one child after another because they are too tired and want to sleep. I can experience all that right here in Singapore. Haha!
When it comes to traveling, I want absolute freedom and mobility. I don't want to be restricted to doing only certain things because of minimum height or age. As such, we have not gone on an overseas trip as a family.
Yet, Sean and I both know the importance of learning about the world, and becoming a global citizen of some sort. Fortunately for us, with current technology, we're able to provide the children with exposure to the world outside of Singapore without having to leave the country.
And adding to our growing collection of knowledge is Little Passports.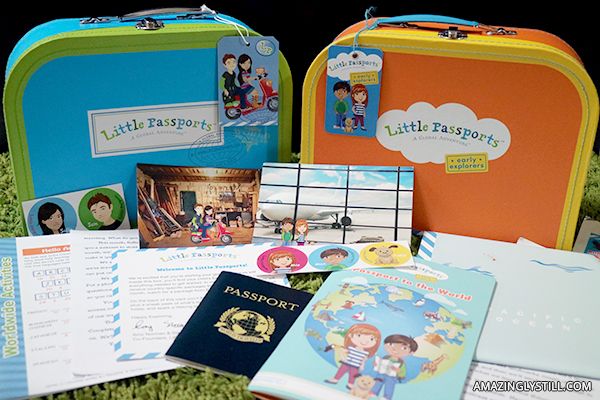 Blake and Nakayla both received their very first parcel, an introductory kit, from Little Passports about two months back – World Edition for Blake and Early Explorers for Nakayla. I was impressed by the amount of effort that went into the packaging.
I love that the first order of business was to provide the children with their own luggage, passports, and map of the world (map of continents for Early Explorers and the complete world map for World Edition). To me, it was like prepping them for the adventure that's to come.
The following month, the children received smaller packages, sent by their friends – Sofia and Sam (World Edition) / Mia, Max and Toby (Early Explorers).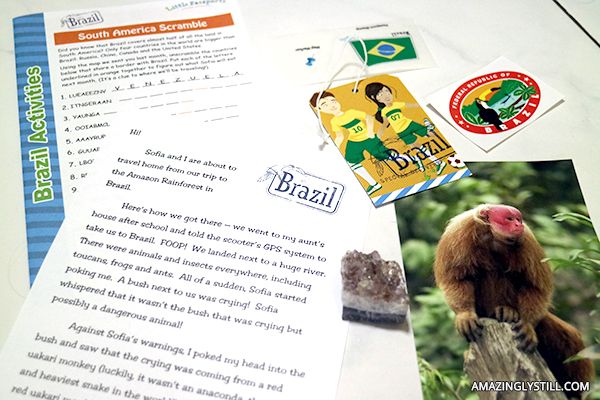 World Edition – Brazil

Early Explorers – Landmarks
The packages that follow after the introductory kit are theme-based and usually contain a letter, photo, activities, and little gifts for the children, among others.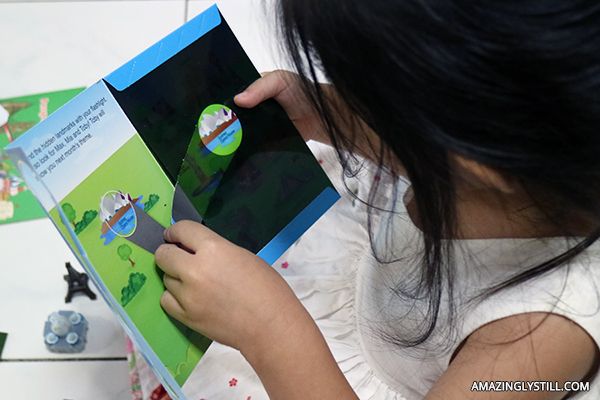 This particular activity from Early Explorers – Landmarks was a hit with the children and they enjoyed finding the landmarks and matching them with their respective figures that were included in the kit.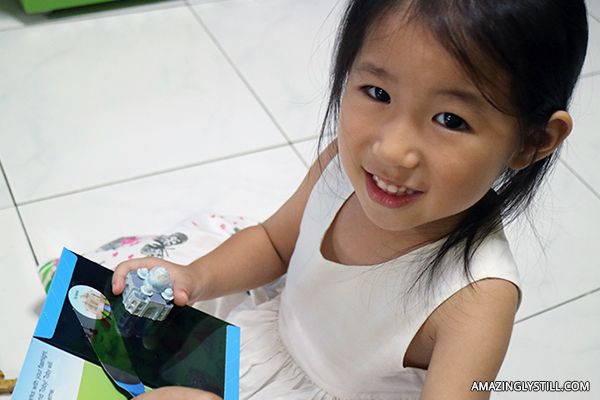 Blake wasn't too keen on his World Edition kit as it was less colourful and interactive compared to Nakayla's Early Explorers kit. I guess he's not yet at the stage where certain things appear too kiddy for him. Phew! It's a relief to me, honestly. Hehe!
All's not lost though. Blake managed to get in on the adventure when Nakayla shared her kit with Blake, and soon, they were exploring the various landmarks around the world together!
While the children were busy with their exploration, Sean and I went on to find out more about Brazil – the adventure Blake abandoned – by completing the activity of unscrambling the names of countries that shared a border with Brazil. It's quite fun, even for us adults!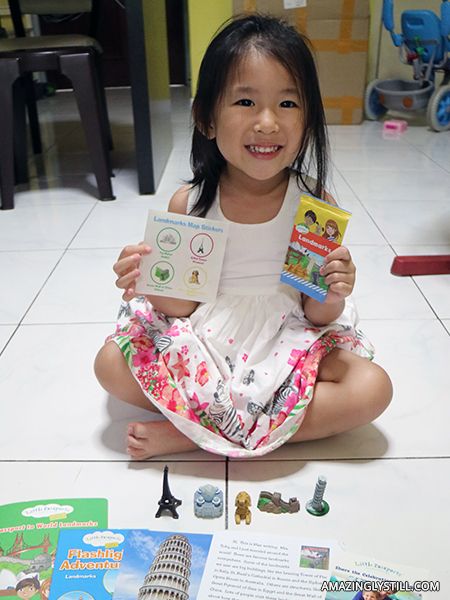 Seeing how much fun the children are having with the Early Explorer kits, and us adults are armed with possibly new knowledge from the World Edition kits, I'll say our current no-travel family policy won't leave the children feeling like some kind of country pumpkin. Hehe!
* * *
The good folks over at Little Passports want to spread the love for adventure with my readers! I have one 3-months subscription up for grabs and it can be yours if you follow the instructions in the widget below carefully. Good luck!
For information on how you can subscribe to Little Passports, do visit their website here.
Disclaimer: While we received the kits from Little Passports for the purposes of this review, this review was provided on a voluntary basis, and no compensation was received.