Time passed so quickly that I thought I had written about Nakayla's 3rd birthday party after her party last year, only to realize today that *GASP* I DIDN'T! How could I have forgotten!?
So before I start on Nakayla's 4th birthday party, let's do a quick recap on her 3rd birthday.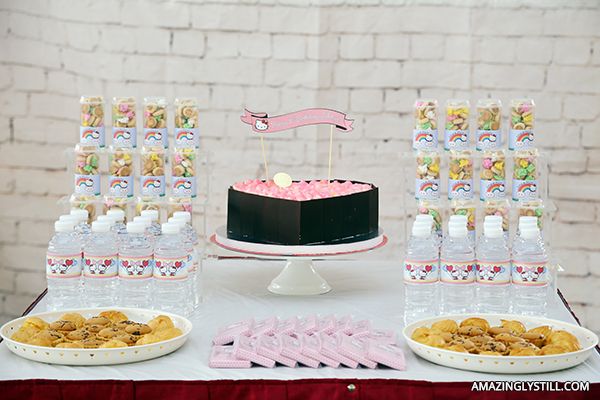 If you can't tell, we had a Hello Kitty theme for her birthday party last year. She loved Hello Kitty so much that I kind of went on a buying frenzy for all things Hello Kitty for her. From clothes to bags to accessories to water bottles… It was madness!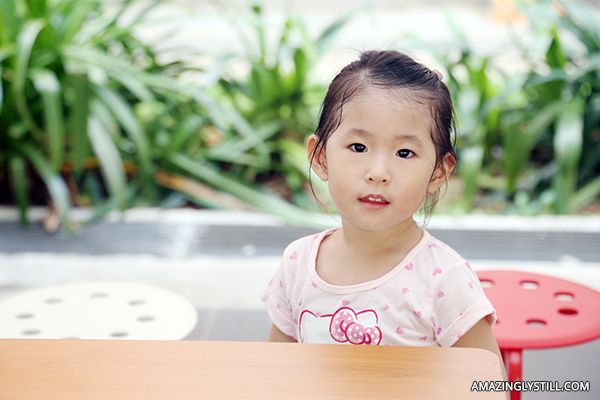 She still has one Hello Kitty dress that's brand new, by the way. She was supposed to wear it for her birthday party last year but it was too big for her. It still is to this day. Haha! How tiny is my girl!?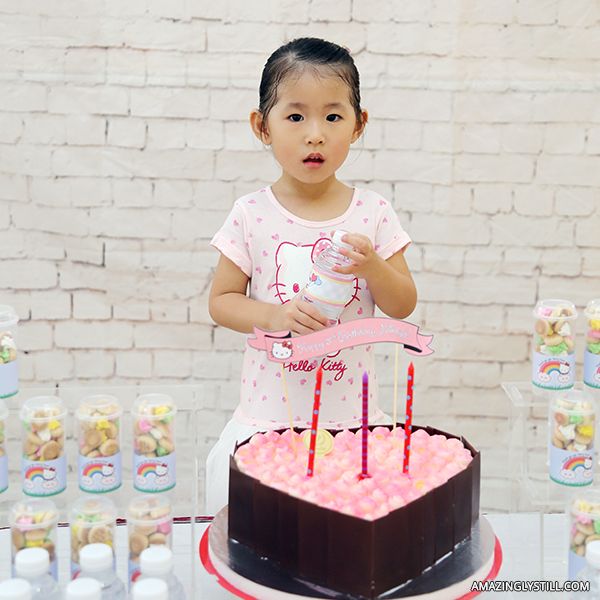 So, naturally, when it came to picking a theme for her 3rd birthday party, it definitely had to be Hello Kitty.
Fast forward to this year, we went from an all pink party to an all blue party. Haha! What opposites!
Nakayla boarded the Frozen train late and was basically basking in all things Elsa and Anna ever since she first heard the songs and watched the movie a little after her 3rd birthday.
I'm not exaggerating when I say that she's waited almost a whole year for her Frozen party to happen! She had been looking forward to this party ever since I asked her what theme she wanted early on in the year (yes, I plan their parties at the start of the year. Haha!)
And one of the utmost priority for me when it comes to birthday parties is the cake. The cake is really important to me.
In the months leading up to her birthday, we looked at catalogs after catalogs for cakes every now and then to see if there were any new designs.
Alas, we found the perfect cake for her in August from Prima Deli!
That's awesome news, right? Wrong…
A month later, while I was ordering Blake's birthday cake, I discovered that the perfect cake was gone! I had thought it was a brand new design that would be available long-term. It's not. It was a cake that was only available for a limited time period only. Sigh.
No other cake came close to being the perfect cake for the party, and I was determined to get the perfect cake. So, I wrote in to Prima Deli and asked if they could make the cake again for Nakayla's birthday.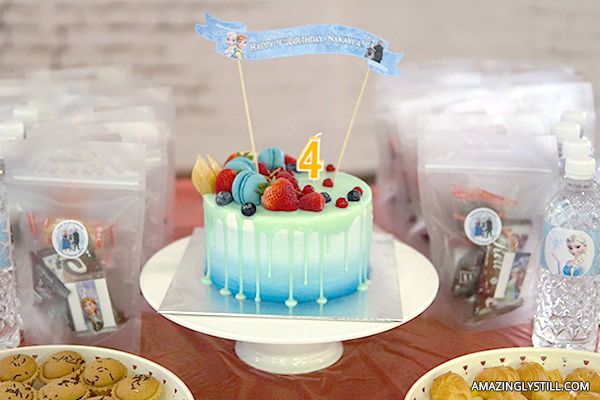 And they did it!
I had to place a customized order for the Shades of Watercolour cake in Blue (Strawberry) and paid more for it than I had expected (i.e. more than the promotional price back in August). It was money well spent though! Nakayla was so thrilled that I managed to get the cake she had her eye on! Yay!

She loved her outfit and requested to put on the wings. Hehe!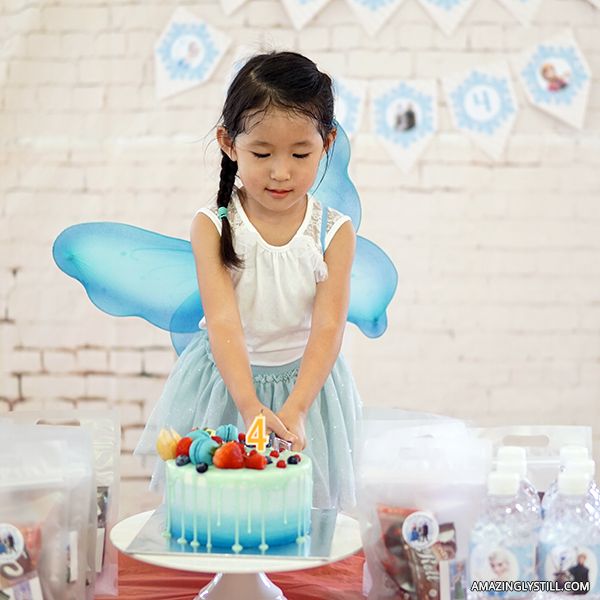 She cuts her cake like a pro… Since she was two I believe!

And apparently, this licking cake off her hand is a common
thing to happen after cutting the cake. Haha!
Another year has passed just like that. My baby girl is growing up so fast! She's now… *GASP* FOUR!
Note: Writing this in the middle of the night and dozing off at the desk. Year end lethargy (as Lin Ying calls it) has officially settled in with me. Do pardon any incoherent writing in this post. Haha! And big, BIG thank you to Lin Ying for helping me take photos at Nakayla's 4th birthday party!