Media Invite
We have this tendency to travel to a place with the children and just stay there till late (i.e. dinner time) and our most recent was spent at Science Centre Singapore.
Here's a rough timeline of what we did that day.
1045 hours – We arrived, ready to explore Avengers S.T.A.T.I.O.N. Exhibition
Ever since it opened in late October, we've been wanting to visit but unforeseen circumstances meant that we had to postpone the trip. It's not that bad though. There are lots more to explore at the Science Centre during the Christmas week!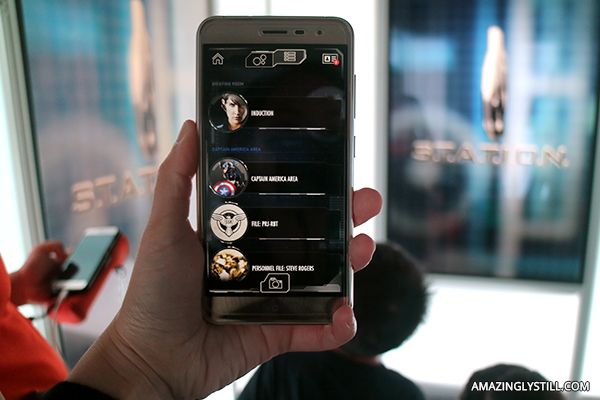 If any of you are heading to the exhibition, remember to download the app first: Android | iOS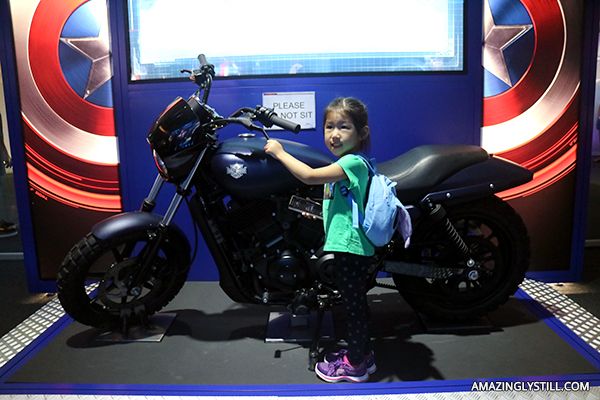 While Blake was doing as much reading as he possibly can (there's A LOT to read), Nakayla was busy playing with whatever she can get her hands on. Haha!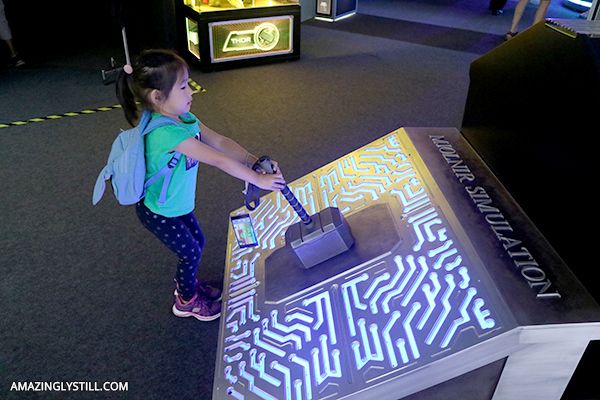 The Hulk section is pretty cool with this large interactive screen. Touch the screen in front of it at various points and you can get Hulk to do stuff! It's pretty loud though. A couple of little ones got freaked out and cried.
FYI: There are toilets located to the left of the big Hulk screen.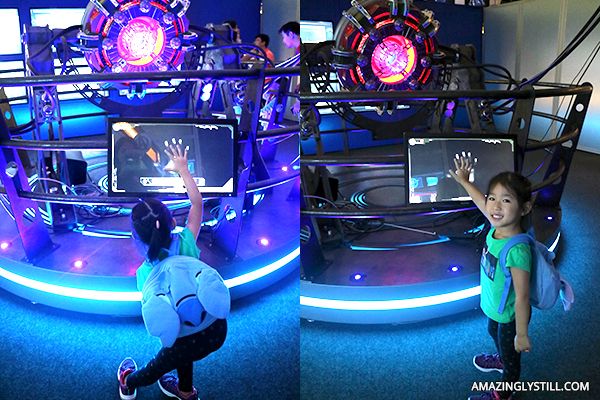 With the touch of her hands, lights appear and change, which got Nakayla really excited. She did it again and again and again. Thank goodness most of the people who arrived at this section were just passing through. Hardly any of them were interested in it. Phew!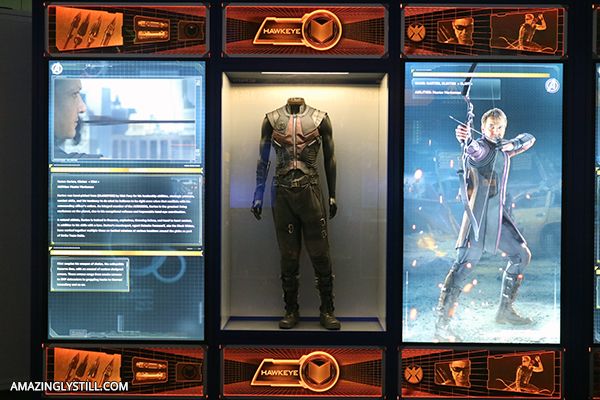 Then came our favourite section – I mean for Nakayla and myself. We spent quite a long time here just staring at our own favourite Marvel superhero. I wish there were more in this section like Hulk and Iron Man though. And… I should totally pick up archery and become a legit archer!
And just when we were finishing up the rest of the exhibition, someone walked past me.
Nakayla chased Iron Man down to ask for a photo. Later on, when he was at his designated meet and greet spot, Blake joined in to ask for a photo too. And because both of them had a photo taken, I had to get mine as well. Haha!

With that, we ended our journey through Avengers S.T.A.T.I.O.N. Exhibition.
Note: Do plan to be there for at least 2-3 hours, if you take time to follow the app and read everything there is to be read. If you're with two active children who aren't too keen with playing the app, about 1-2 hours will suffice.
1215 hours – Lunch time!
Lunch was at Coffee Bee, a nice little cafe with really delicious Rosemary Chicken and Chicken Cutlet! We spent quite some time here as the children were running back and forth from the table to the nearby exhibits to eat and play at the same time. This was when Blake told us there'll be a fire tornado show happening at 3pm and he's keen to see it.
1400 hours – Exploring Science Centre Singapore
We ventured in Science Centre whilst waiting for the fire tornado show and were super psyched to discover E3 – E-mmersive Experiential Environments, which was opened like a year ago. Haha! We're so slow on this!
What really got Blake super excited were all the different kinds of virtual reality simulation. He rode on dragons and sat on a roller coaster. Nakayla wasn't too keen, so Sean brought her to other parts of Science Centre to play while I stayed with Blake.
Blake clearly had a lot of fun cos I could hear him laughing away and looking around in the virtual world as though he was really there. It's hilarious watching him and seeing what he's seeing from the screen displayed outside.
Blake was queuing up for the roller coaster ride (It's a hot favourite!), when the staff started up the Flight Crafter. Now this, THIS I'm excited for!
Perfect timing too, if you ask me.
Blake had asked me earlier in the month as to why we don't take the plane to go overseas like his friends do. At that time, all I could think of was this… "You don't need to take a plane to have fun. We can take the bus, the train or the car in Singapore and still have a lot of fun! What matters is that we are having fun together!"
Now, thanks to Flight Crafter, I can tell him, "You didn't just sit on a plane. You flew the plane!" Same same but different, okay? Haha!
1450 hours – Fire Tornado Show
We made our way to the Fire Tornado Show when we heard the announcements for it, and waited patiently for the show to start.

It didn't disappoint!
After the Fire Tornado show, an announcement was made for a special Christmas Science Show happening at 4pm. Now, it was Nakayla's turn to tell us that she wanted to go for it. Haha!
1550 hours – Christmas Science Show: Elves and the Secret Sleigh
The 30 minutes show is highly entertaining and educational. The children laughed and dance along while learning about the different ways to create energy. The cast is not made up of broadway superstars but they do awesome tricks using science and they're a lively and comical group!
Oh, and every ticket holder gets a party light stick! Guess what Nakayla did with mine and hers?

Hehe! Not a bad idea, eh?
After the show ended, we explored Science Centre a little more before calling it a day. And once again, we only started moving out when they made the announcements that they were closing. Oops!
* * *
29 October 2016 to 5 March 2017
Closed on 9 January 2017, 6 February 2017 and 6 March 2017
For more information on Avengers S.T.A.T.I.O.N. Exhibition and admission charges, you can visit here and here.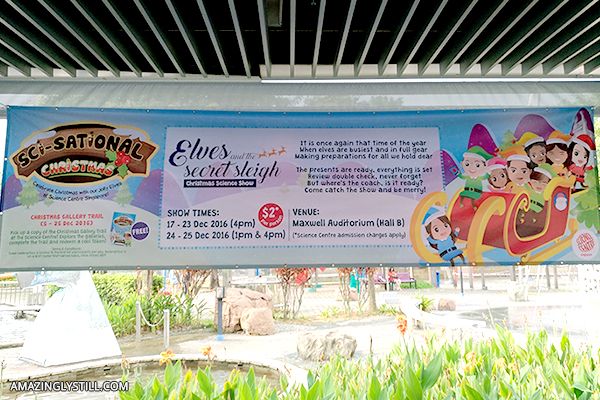 For more information on Christmas Science Show: Elves and the Secret Sleigh and admission charges,
you can visit here and here.
Disclaimer: We were invited to visit Science Centre Singapore. No further compensation were received.