Product Review
A couple of months back, Blake asked if we could buy him a certain deck of cards that works best when used with an app on mobile/tablet. We didn't really have to discuss much to give him the OK as Sean and I have always encouraged the children to embrace technology, to use it to improve ourselves and widen our knowledge.
We only had these questions for him: Will you use it and learn from it? Will you share it with Nakayla?

Dinosaurs 4D+ Flashcards, $12
That night, Blake and Nakayla sat side by side and spent a good amount of time on their tablets, sharing the deck of 20 cards. They laughed and called out to us several times, telling us what they have just discovered.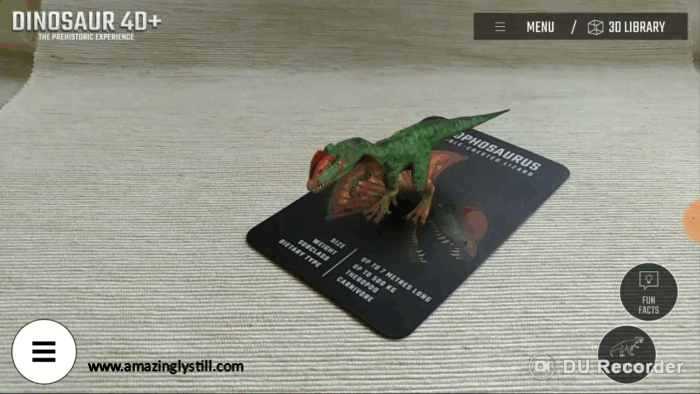 Besides learning how to pronounce some of the dinosaurs' names, fun facts about each dinosaur and how to differentiate herbivores from carnivores, the children had a lot of fun interacting with the dinosaurs. They could even strip some of the dinosaurs right down to their skeletons! This really got them laughing.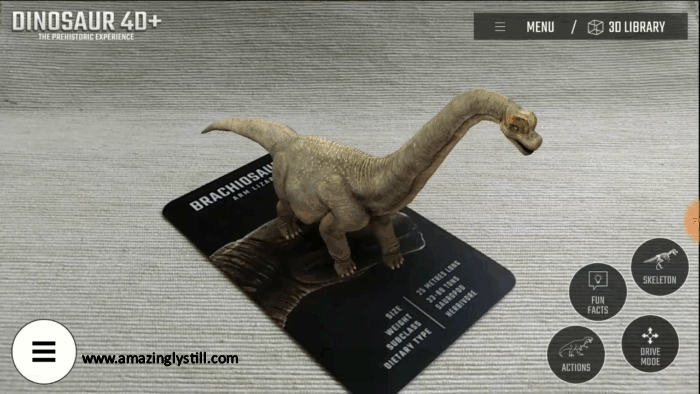 So when DIY Flashcard & Edutoys invited us to give their augmented reality (AR) products a go, we absolutely couldn't resist!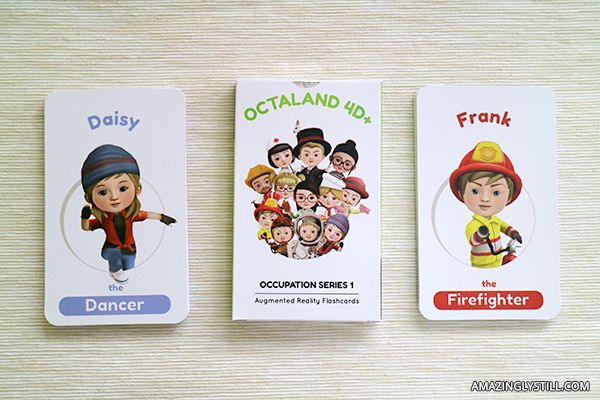 Octaland 4D+ Flashcards, $12
Nakayla had been eyeing this deck after Blake got the Dinosaur 4D+, but we never got round to buying her a deck. Oops! I can understand why she would pick this though. It's so bright and colourful!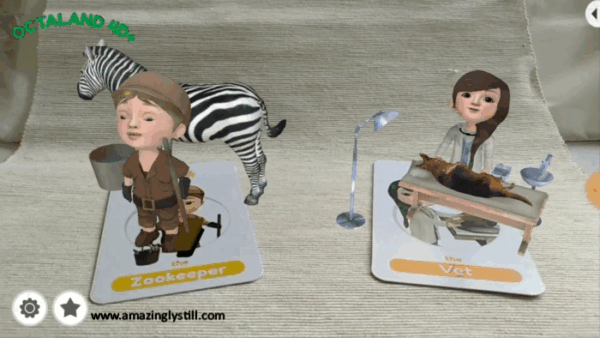 The Octaland 4D+ flashcards is primarily about alphabets, and this series focuses on names of characters and occupations from A-Z. Nakayla learnt quite a bit from the cards – from names to seeing what all these people in different occupations do. Great insight for the children to understand and, hopefully, work towards their dream occupation!
Although, I do feel that if the app had a way to switch between male and female for all the occupations, it'll be perfect!

Animal 4D+ flashcards & Food 4D+ Flashcards Combo, $14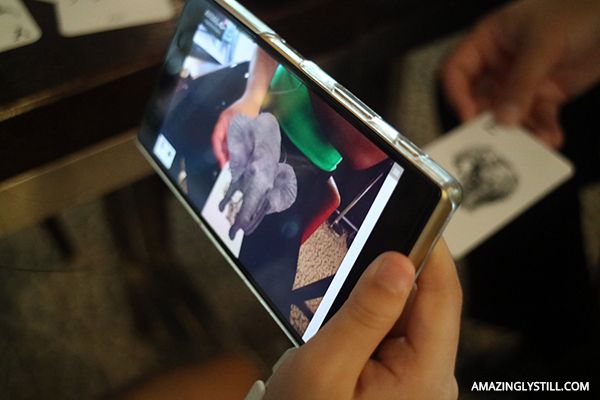 Another alphabet series but this time round, it's all about Animals from A-Z. What's extra special about this deck is that it comes with additional food cards for further interactions between animals and food they eat!
I was so surprised that the animal cards could interact with the food card. It's pretty fascinating! This got the children excited, and they tried many configurations to find out what food the animals eat and who eats the same thing.

Space 4D+ Flashcards, $15
The most comprehensive deck of cards out of the four would be the Space 4D+ Flashcard with 38 cards spanning from planets to satellites to space missions. After getting this deck, Blake declared it as his favourite. I personally think it's the coolest too!
I mean, just take a look at this! We have the entire solar system – complete with Pluto! – appearing in the middle of our living room!
They even have animations of how a space shuttle takes off, and the various steps it took to reach outer space to begin their mission.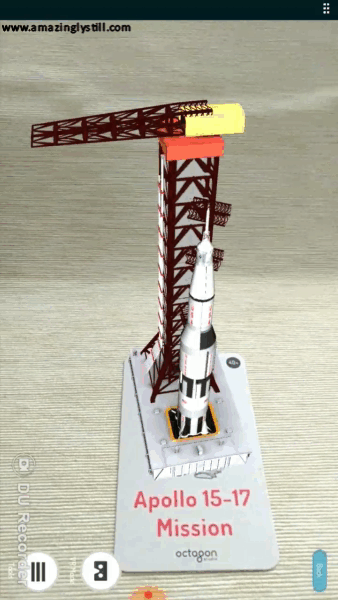 Some of the rovers also give you the option to drive it in drive mode. Blake had a lot of fun driving the different rovers and exploring the different planets and space rocks it was at!
What I like most about these 4D+ Flashcards are the fact that they're not only educational, but they're also small enough to bring around with us. The children can play with them on-the-go – be it on the bus, while waiting for food etc.
And as though the decks of cards are not cool enough, there's wearable 4D+ tees as well!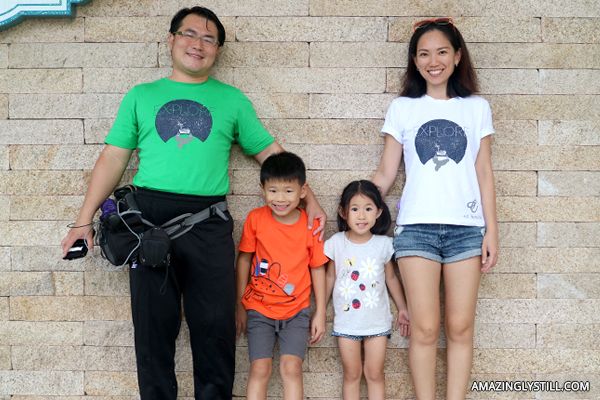 Adults and children tees, from $29.90 onwards
Looks like normal tee, but within it hides something seriously mind blowing! If you follow me on Instagram, you would've seen this a couple of weeks back.

Yes! These t-shirts from Curiosity Wear 4D+ comes alive when you use the app to interact with it!
The adults tee is unisex and comes in 3 colours. Quite the unique couple's wear we have going here, right? My only gripe for the adults tee is that there's only one design. How I wish I had some of the designs from the children's section!
Although, this one design is more interactive than the others. There's drive mode!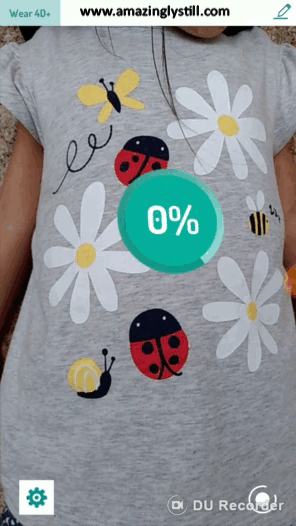 For the children's tee, I got Nakayla one filled with flowers and ladybugs (she's recently obsessed with the latter) and for Blake, dinosaurs! Sadly though, the dinosaur tee can only work with the app when it's laid flat. We can't seem to get it to work when it's being worn.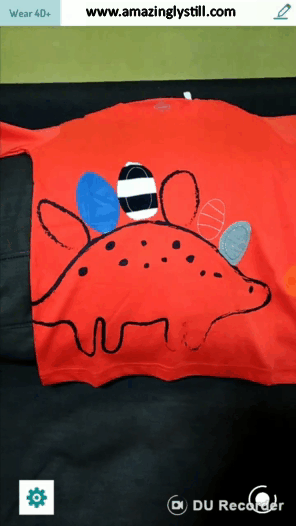 I provided feedback to the team at DIY Flashcard & Edutoys and they assured me that they'll look into it. It might take a while to rectify this tee's issue, but I'll update this space when it has been.
Obviously, Blake was rather disappointed that his tee didn't work. The very thoughtful team took the initiative to send Blake another tee – Vintage Buses!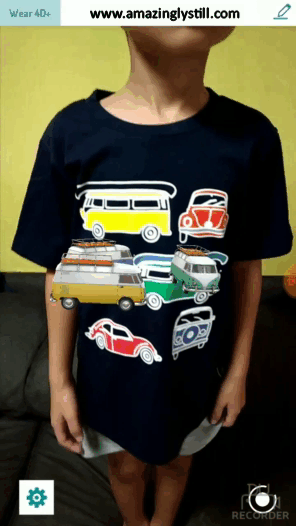 He was so happy with that he wore it immediately and didn't take it off until it was time to get ready for bed!
On the whole, our family has been thoroughly impressed by the innovation of marrying education with technology. It's truly an eye-opener for us and I can only think of greater things to come!
* * *
The lovely folks from DIY Flashcard & Edutoys has generously provided one of everything seen above (except the adult tees) to give away. Good things must share, so I have split them all up such that we're looking for FOUR lucky winners for this giveaway!
Here are the four prizes waiting to be won:
Prize 1: 1 x Curiosity Wear 4D+ for Boys

Prize 2: 1 x Curiosity Wear 4D+ for Girls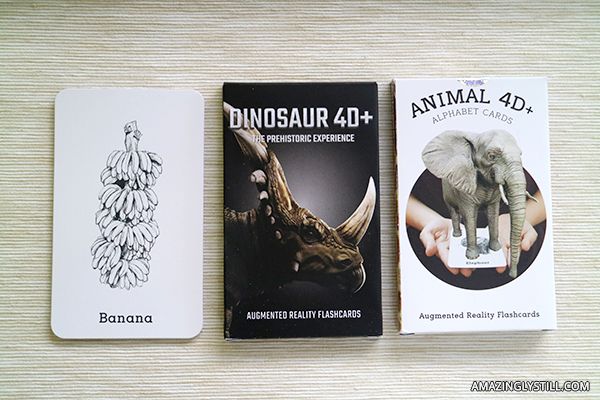 Prize 3: 4D+ Flashcards Set A (Dinosaurs, Animals, Food)

Prize 4: 4D+ Flashcards Set B (Space, Occupation)
To win yourself one of these four prizes, simply follow the instructions provided by the widget below! Good luck!
Disclaimer: We purchased Dinosaur 4D+ Flashcards. The rest were kindly provided by DIY Flashcard & Edutoys for the purpose of this review. No further compensations were received.