At Jurong Bird Park, a must visit for us was the Lory Loft. At the Singapore Zoo, it's Rainforest Kidzworld, and the children absolutely love everything about this place!
From the very first visit to the zoo, I made a promise to the children that they'll get to play at least one attraction at Rainforest Kidzworld. Usually, I'll let them choose one activity each to do together. And if they had been awesome that day, they get to choose another one or two activities, or get a toy each, depending on what's left of our outing budget.
Based on our numerous trips, I have figured out the top five activities of their choice! The order of which the activity appears is not in any particular order.
PONY RIDES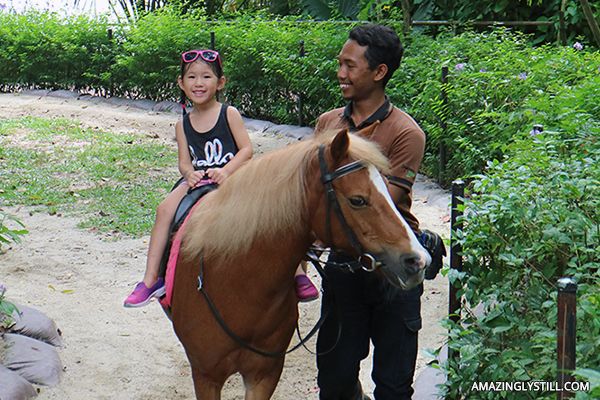 Priced at $6 per ride, the child has to be 1.2m and below in height to go for this ride. And it's only available at 10am – 12noon and 1pm to 5pm.
I was determined to seize every opportunity the children ask for pony rides to let them go for it as there's a height limit for it. And so far, they have ridden on two different ponies! The main reason why they've only went for two pony rides each is because they haven't met a new pony in our following trips.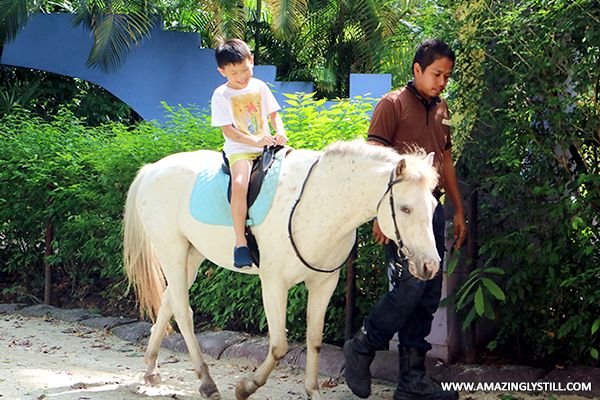 CAROUSEL RIDES
For a single ride, it's $4 for the public and $3 for members. If your child is keen on riding both the carousel and pony, it'll be more value for money to purchase their 2-in-1 Rides bundle deal – 3 carousel rides and 1 pony ride is only $12 for public and $10 for members!
Typically, the children will ride all three carousel rides at one go, and at every interval, they'll rush to another animal to ride on. It's hilarious whenever they do that because there's ample time for them to move. The staff will never start the carousel if the children are not safely buckled up.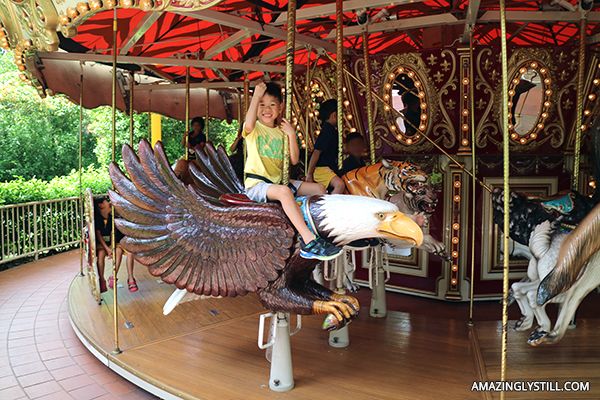 TRAMPOLINE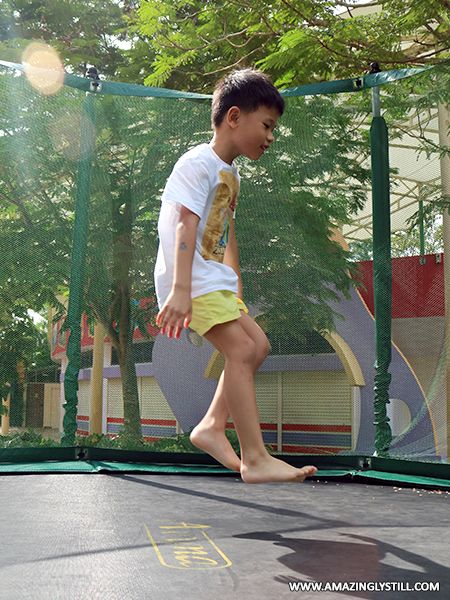 If I remember correctly, the trampoline is $5 for 5 minutes of play. You would think that 5 minutes is pretty short, but from what I've observed, most children are completely spent by the end of 5 minutes of play! I guess jumping and laughing continuously for 5 minutes uses a lot more energy than one would expect.
Best to avoid when the day is super hot as the trampoline can get really hot, and the children have to bounce without shoes on!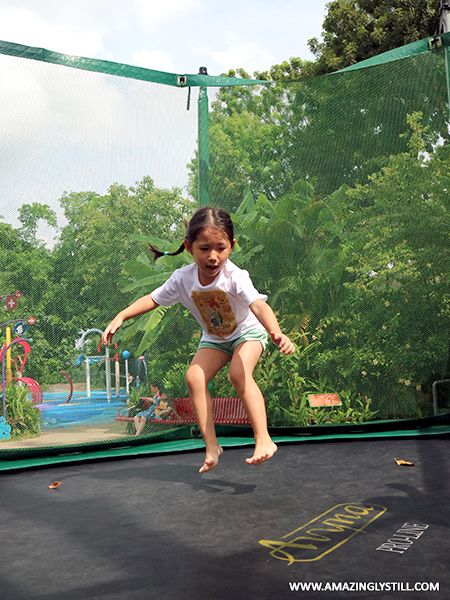 MEETING THE ANIMALS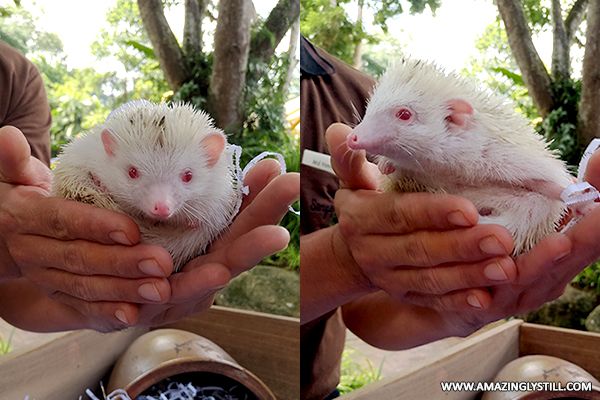 This is one activity that's free for all to participate! I haven't been able to fully grasp the timing for each meet and greet session, nor can I find any details of this on the zoo's website. Each time we visited, it's pure luck if we see the animals. So far, we have been lucky three times! And all three times, we have been lucky to meet and take photos with different animals!
WET PLAYGROUND
The night before we head over to the zoo, I'll have the children decide if they want to play at the wet playground. If it's a yes, I'll pack the necessary along. If it's a no, yay! A lighter load for me to carry around that day!
If you plan to take photos of your children while they're playing at the wet playground, I strongly suggest getting a waterproof camera. There's barely any dry and safe spot for parents to take photos of their children without risking their cameras getting wet!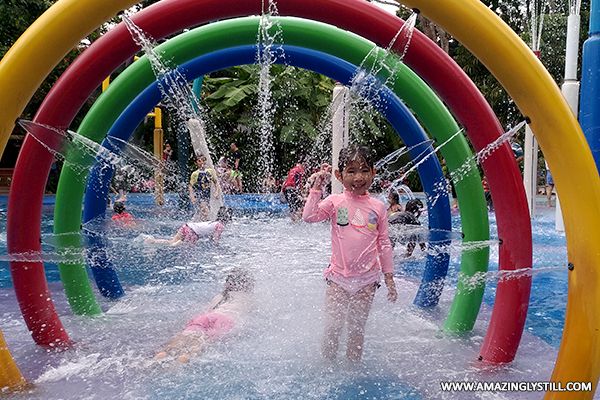 And after eight long months since this post was left in the draft folder, I have finally completed it. Haha!
* * *

Rainforest Kidzworld
🚂 Tram Stop 2

Singapore Zoo
80 Mandai Lake Road Singapore 729826
🕣 8.30am – 6pm daily
(Last ticket sale at 5.30pm)
☎ +65 6269 3411
🌏 www.zoo.com.sg