Media Invite
Ever since SHAPE Run allowed daddies to join in the Family Fun Run back in 2015, we have been participating, and every year, without fail, we learn more about our children.
This year, for example, Blake forgoes running too much and too fast when he learnt that Sean wasn't feeling well. For a boy who loves racing a lot, constantly zooming off after flag-off, I was pretty surprised when he told me why we shouldn't run too fast for this race.
Besides that, I also realize that Blake likes brightly coloured shoes. It didn't take him long to choose his pair of Skechers. All it took was one look at everything that's available and it was done. And he has nothing but praises for it – from colour to comfort. As he puts it best, "I love it, mommy!"
Nakayla, on the other hand, is true to being a girly-girl at heart. When it came to picking out her pair of Skechers, she practically tried on every pair of running shoes from the girls' collection before making her decision.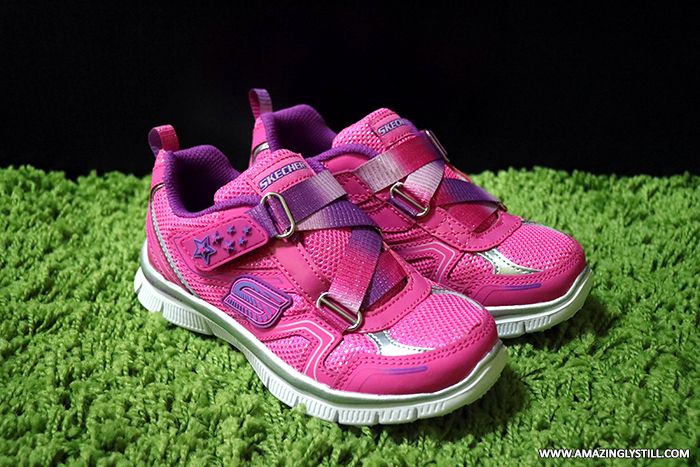 It must've been a really comfortable pair, seeing how she was able to run, jump, skip and kid around throughout the 1.8km run, and still walk a whole lot more after when we went for brunch! Definitely worth all the time we spent at Skechers trying on one pair after another!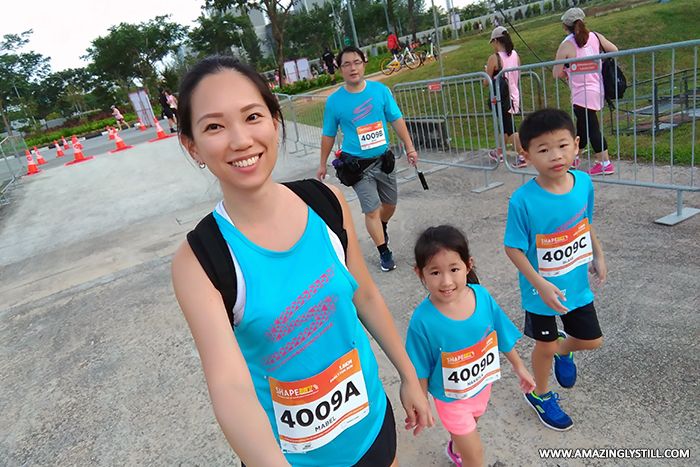 It's not just the children I learnt more about from the race. The dedication Sean has towards the children and me was magnified too. It's not like I didn't know this about him before, but when you've been married for almost 12 years, certain things might be taken for granted.
Despite running a fever before the race, Sean assured me that we'll make it, and then he proceeded to take some paracetamol. He even ran off with Blake after the flag-off because that's what they do at all the other races. But listening to one's body is important. He took it slow after the initial dash while Nakayla and I played catch-up. That was also when Blake learnt that Sean was sick and decided that we should all just walk fast instead.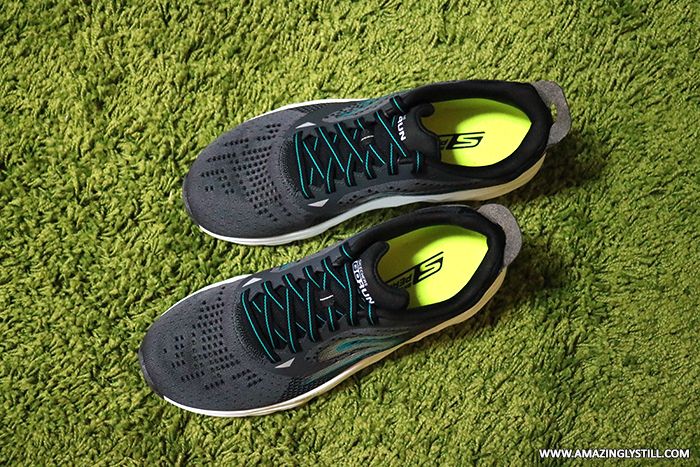 Thankfully, no matter how uncomfortable he was feeling then, Sean was, at the very least, walking comfortably in his Skechers GoRun Ride 6. The GoRun Ride 6 is also highly recommended for those who prefer a wider front.

We did it!
As for myself, I discovered that my stamina is not like it used to be. Could this be a sign of aging? Haha! Ok, that's not an excuse. After all the cast of Running Man Korea and China are so much older than me, but they can all still run very well – even the oldest who's born in 1966!
Whatever it is that's making me feel lacking when it comes to running recently, I'm more determined than ever to work harder at building it back up!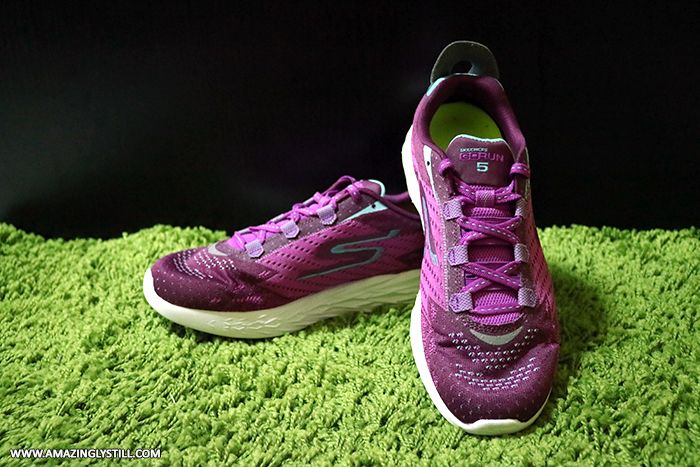 As for my Skechers performance shoes, I went with something a little more colourful this time round with the Skechers GoRun 5, which is a little narrower than the GoRun Ride 6. Perfect for anyone who prefers a streamline look like me.
Both the GoRun Ride 6 and GoRun 5 have been equipped with the latest responsive 5 Gen™ cushioning mid-sole which were made to promote fluid transition in the mid-foot strike zone, increasing the efficiency in each stride.

This #SkechersSquad is a very happy squad!
Thanks for the love, Skechers Singapore!

We promise to be back again at next year's SHAPE Run stronger than ever!
Disclaimer: We were invited to participate in this year's SHAPE Run. Skechers Singapore also kindly provided our running shoes for the run.