During the September school holidays, we took a boat ride to Marina Bay Sands and walked over to Gardens by the Bay. The children welcomed the cool conservatory with jumps of joy! It was scorching hot that day!
The last time the children visited was back in June, when I brought them to get their membership done. This time round marks the first time I brought the children with intentions to take photos of everything on display, just like my usual solo trips down. Previous trips down with the children were always after I'd completed my own solo trip. I honestly don't know what I was thinking. I was so distracted, cos I had to keep an eye on them. I was so scared they'll just wander off cos they got bored waiting for me!
In the end, I basically got into mom mode and made them pose for me. Haha! This way, at least I can snap some shots and see them right in front of me!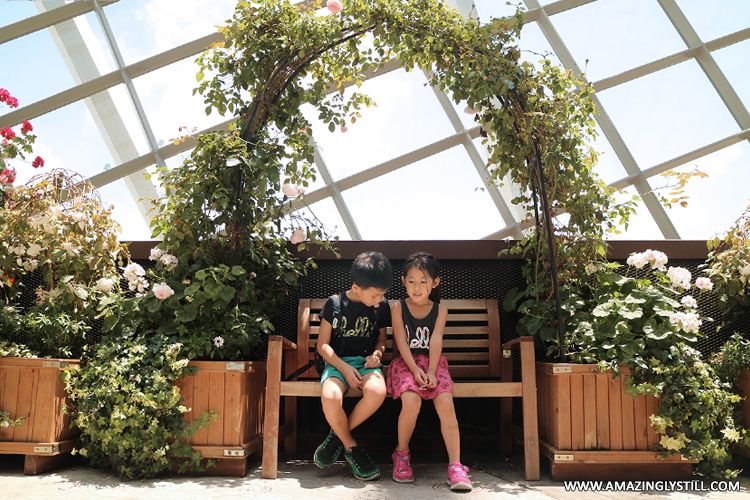 Beautiful and colourful roses lined the sides of the dome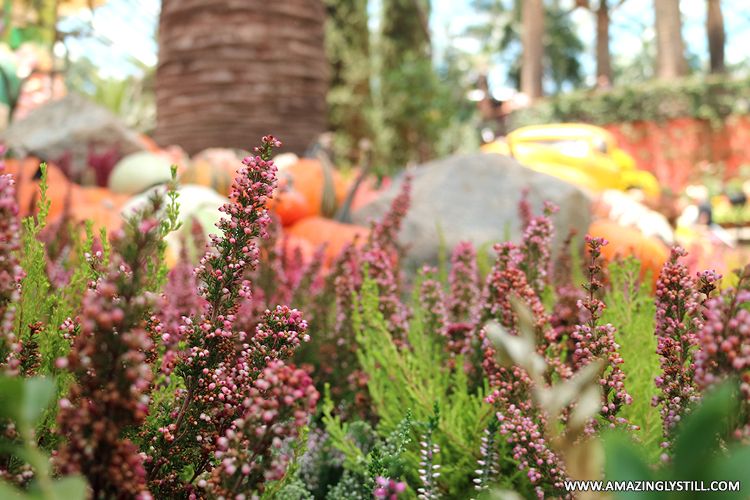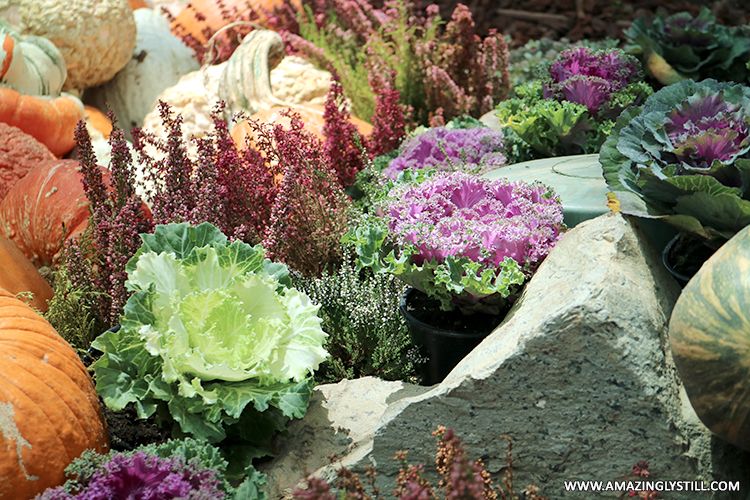 When vegetables start looking like flowers!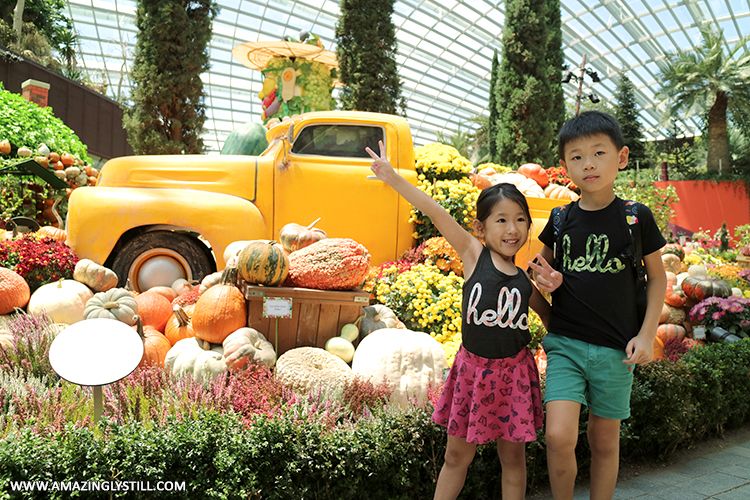 Only one of them was a willing participant. Haha!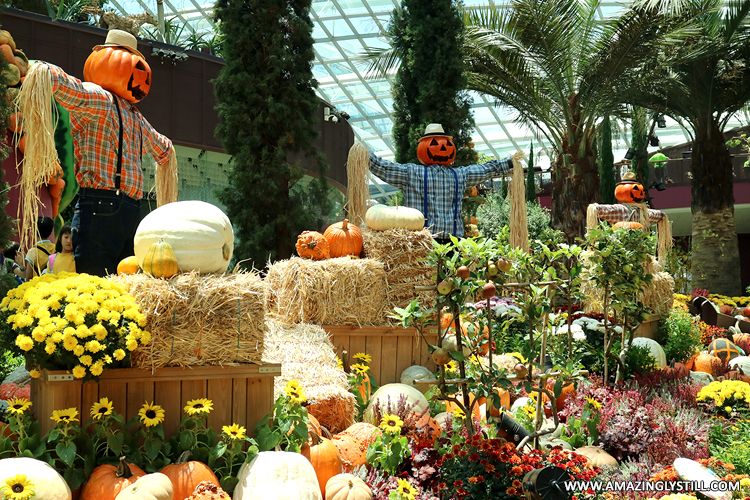 The pumpkin heads tickled the children, especially Blake, cos apparently, in one of the games he played, the boss character was a pumpkin head. I don't know why they found it so funny, but seeing them laugh like that, I laughed along!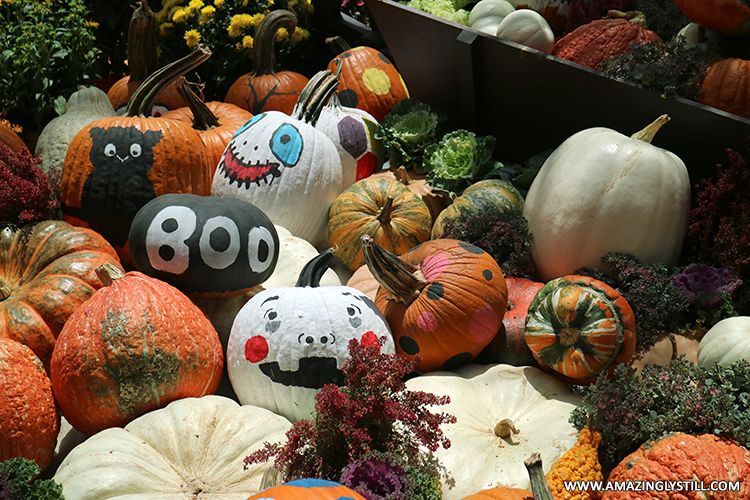 When we came across these painted pumpkins, the children had thought that maybe there's a station for everyone to paint their own pumpkin and have them put on display. They were telling me that they wanted to paint their own pumpkin heads too! Haha! Sorry, kids. There's no such pumpkin painting activity!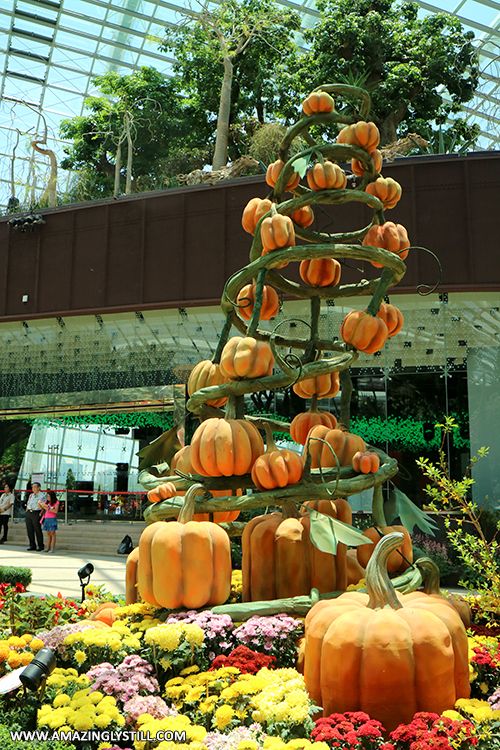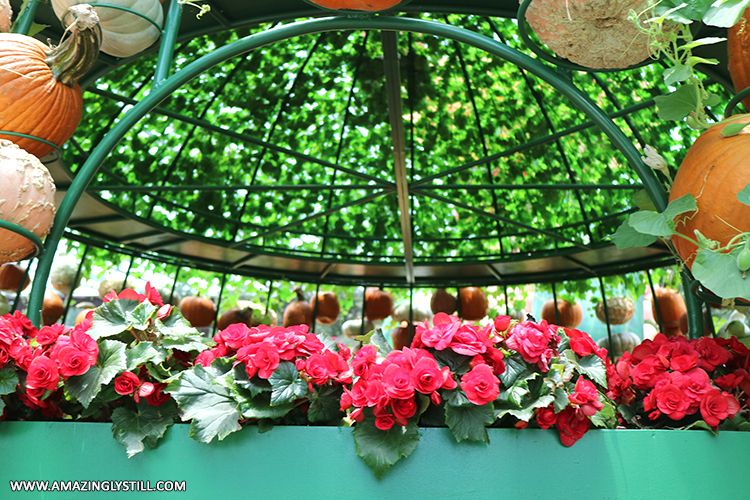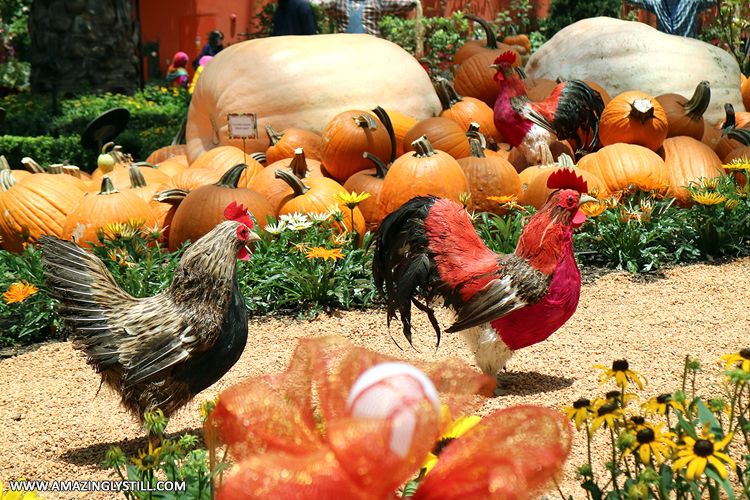 The entire place was pumpkins galore! There are supposedly more than 22 varieties of pumpkins on display, but they all look pretty much the same to me. Hehe!
Even the main display, a giant made up of fruits and vegetables, was holding onto a humongous pumpkin!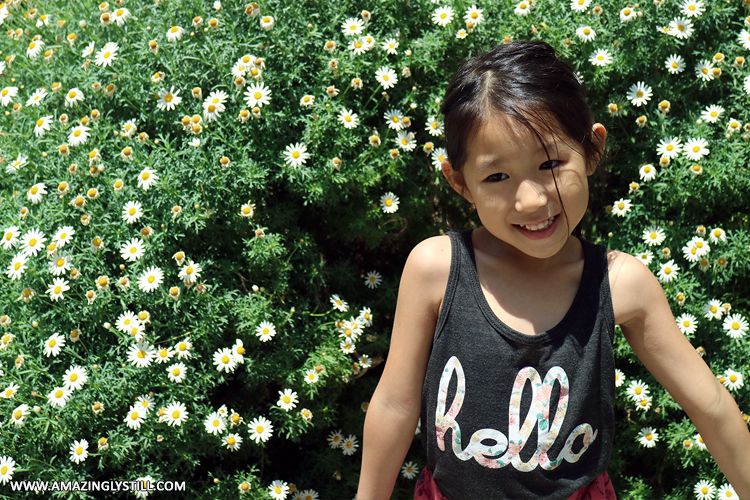 We took a short break from all the pumpkins when Nakayla spotted this bush of daises and wanted a photo with them so badly! I think the next Instagram label will be #IGmommy. I foresee myself as being the girl's designated photographer for her social media channels in future. Haha!
I mean, seriously. She was even willing to wait patiently for everyone to move out of the way at this last display before the exit to take a couple of jump shots! Haha!
After having lunch, we made our way to OCBC Skyway to end our day at the gardens, cos Nakayla said, "Remember that time when you, me and korkor came here, I had fever? I don't have fever now!" Yes, that's her way of saying she wants to go. Haha!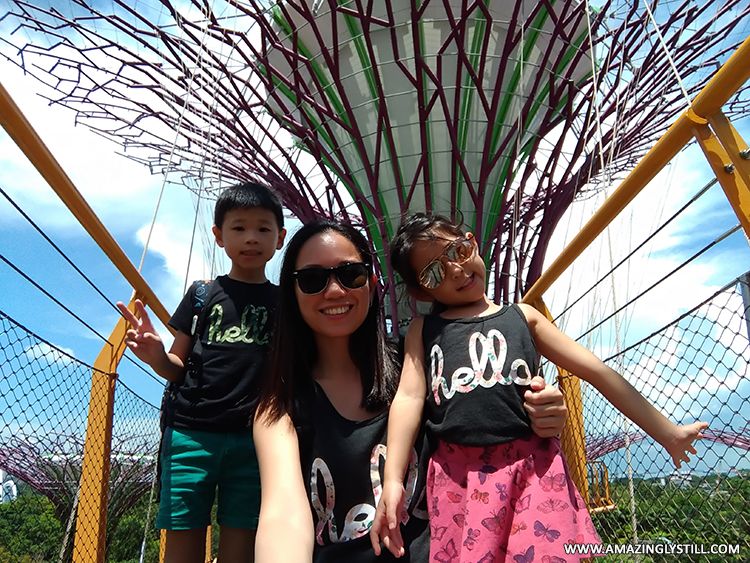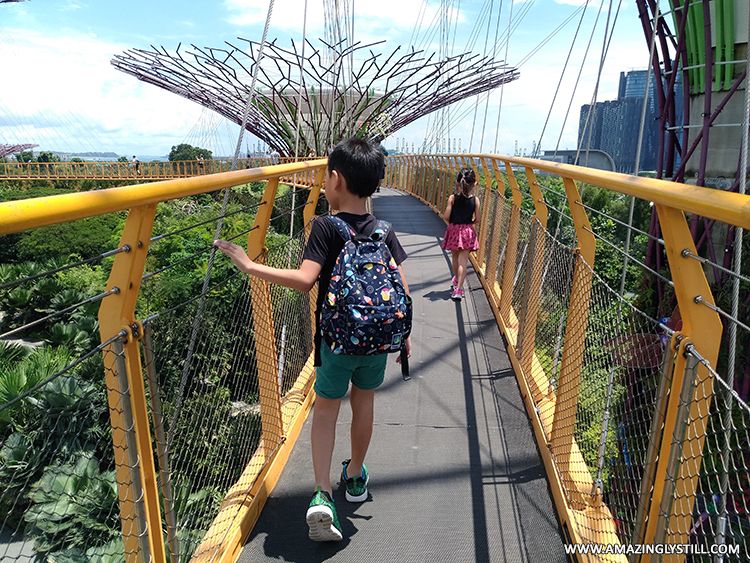 * * *
Gardens by the Bay
18 Marina Gardens Dr, Singapore 018953
Autumn Harvest @ Flower Dome
🗓 1 September 2017 to 29 October 2017
🕘 9am – 9pm
☎ +65 6420 6848
💰 Admission charge to the conservatories applies
To purchase bundled tickets to Flower Dome and Cloud Forest conservatories in advance,
and at discounted prices, check out KLOOK!
For more information, do visit their website.