Ah, another season of spring has began and what change a year brings! Last year, I was here admiring the Dahlia Dreams floral display with Lin Ying, rejoicing that the stars aligned for us and, at the same, think of how we could continue to visit Flower Dome together through 2017. Fast forward to present time, I'm here alone cos my equally flower-loving buddy is now a full-time employee! *cries*
This time round, I went down earlier and had the whole Flower Dome almost to myself! Quite amazing actually!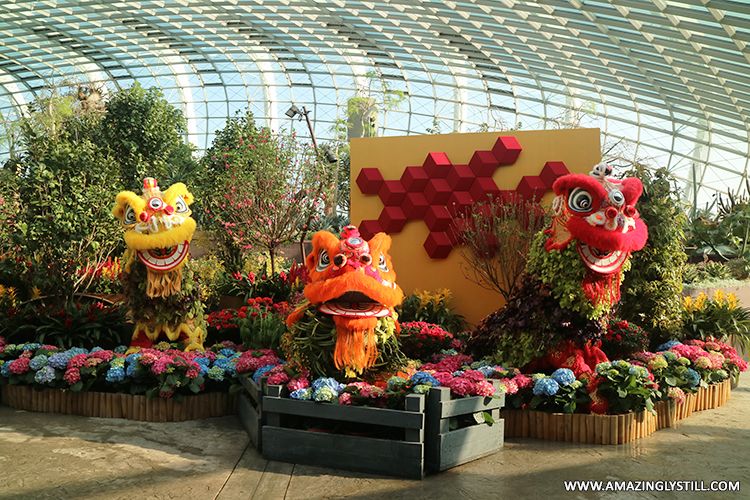 Greeting me at the entrance was a display of Chinese lions!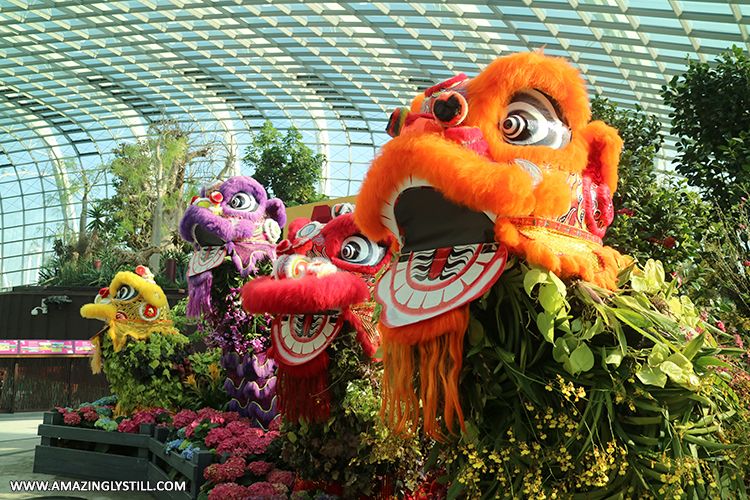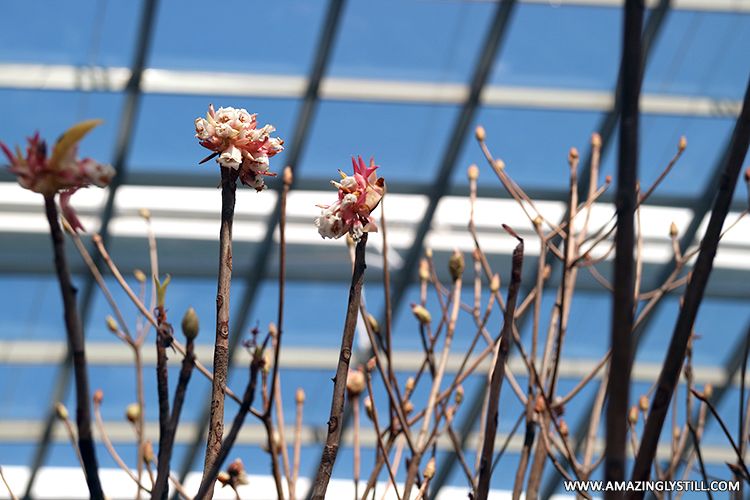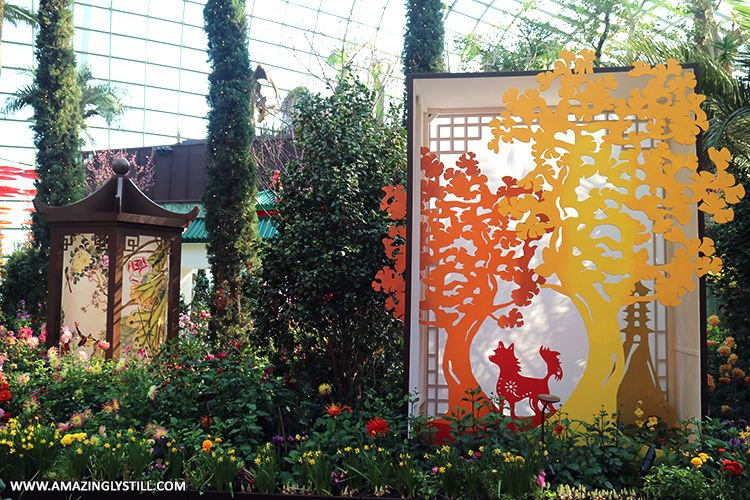 First sighting of the this year's Zodiac – The Dog!

Spotting similar 2D displays like last year's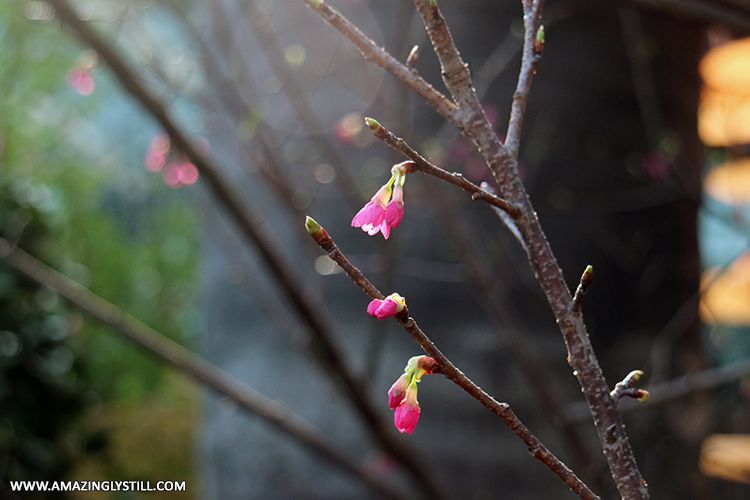 Signs of new life blossoming – one of my favourite photos!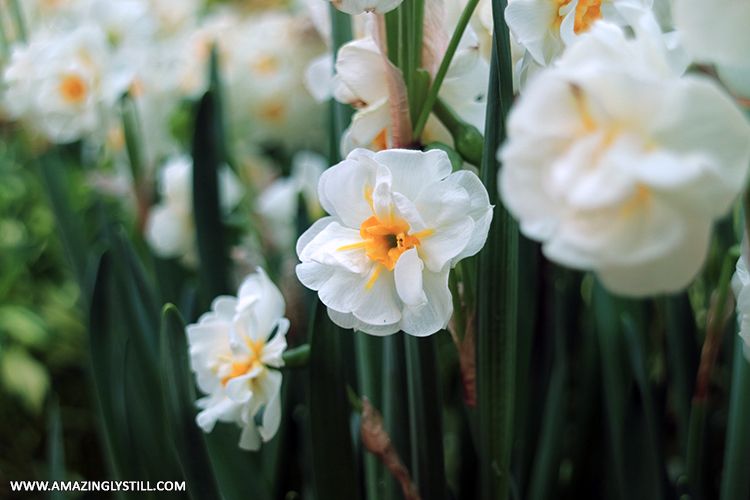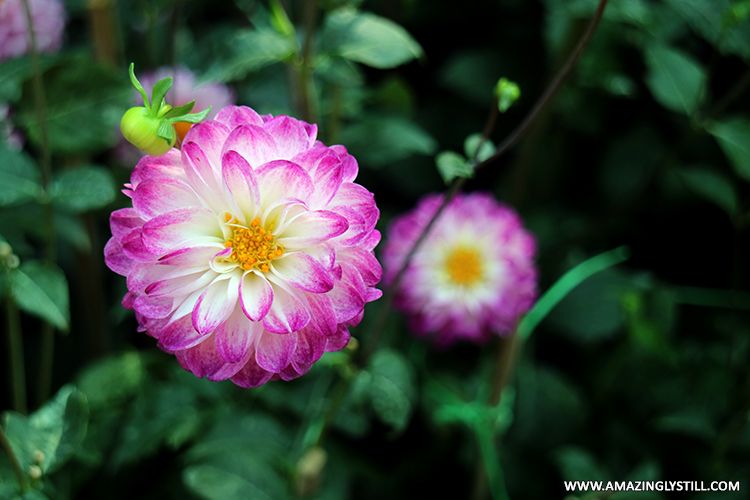 Topiaries in the shape of dogs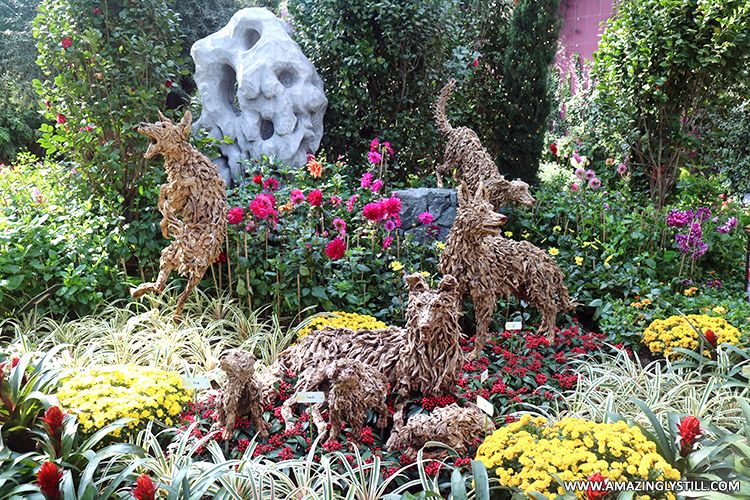 Sculptures of dogs made from driftwood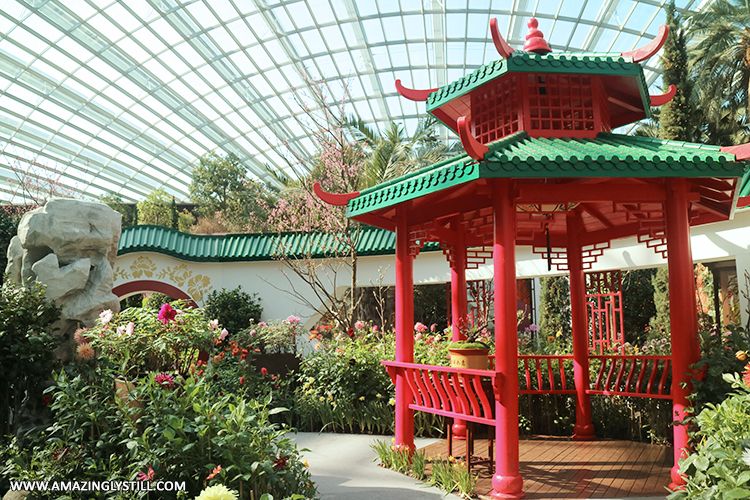 The main event area was designed to look like the Chinese imperial gardens which only brings one thing to mind the moment I saw it – My Fair Princess a.k.a. 《还珠格格》. Haha!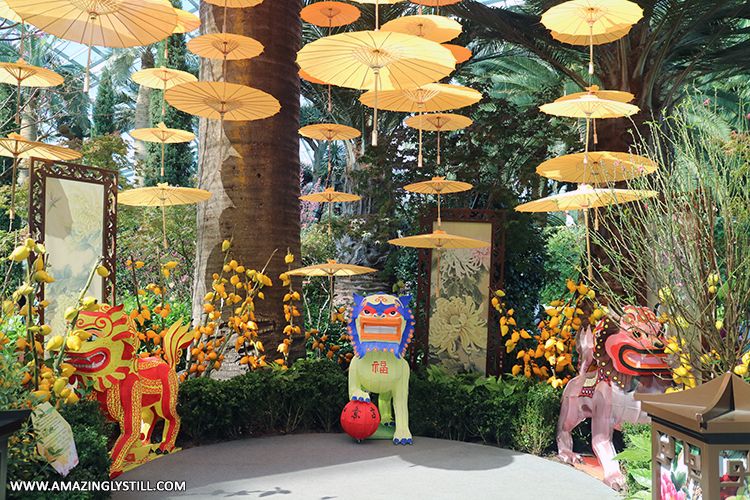 These paper umbrellas looked so beautiful and I honestly think it makes for a really pretty backdrop.
Unfortunately, cos it's way up high, it's not exactly the most glamorous angle for most people. And by that, I mean me. You wouldn't believe the number of photos I took before I was mildly satisfied with this one (mostly embarrassed cos people were staring at my multiple attempts as I darted in and out to snap a couple of selfies each time).

Waiting at the exit, a charming pavilion
And with that, it was good-bye Flower Dome, see you when the next floral display is up!
* * *
Gardens by the Bay
18 Marina Gardens Dr, Singapore 018953
Dahlia Dreams @ Flower Dome
🗓 19 Jan 2018 to 4 Mar 2018
🕘 9am – 9pm
☎ +65 6420 6848
💰 Admission charge to the conservatories applies
For more information, do visit their website.