Product Review
We must've been mad when the husband and I decided it would be okay for us to do two runs in a day, with a total distance of 10.5km at least. The first being Safari Zoo Run at 9am in the morning and the other, Pokémon Run Carnival at 5pm in the evening.
There was no way we could give either up as both runs were equally important to us – we wanted to be in Night Safari in the day, and it's Pokémon, a family favourite of ours! So we decided to bite the bullet and go head on with our final decision.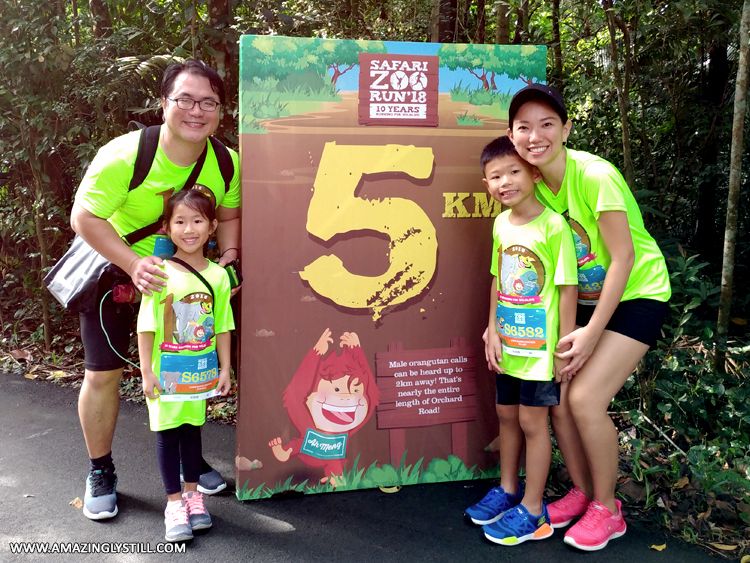 Truth be told, I was a little worried. Worried that the children would end up being too tired and we'd have to carry them for a couple of kilometers for either or both races. Worried that my own legs would give up on me at some point cos it's been a long time since I've gone on a workout spree to keep my fitness level up. The husband kept reassuring me that with proper hydration, a good pace (be it to walk or jog) and comfortable footwear, we'll make it.
On the day itself, we made sure to hydrate well and move at a comfortable pace. We were also lucky to have Skechers' support as they provided each of us with a new pair of footwear to keep us comfortable throughout the day.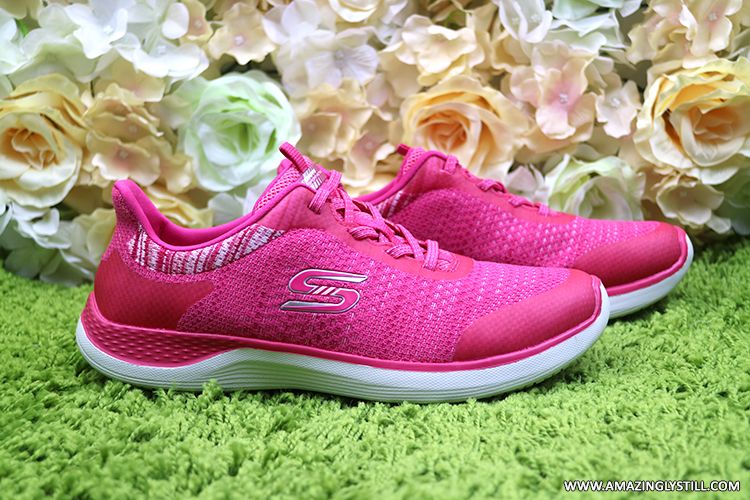 Women's Skechers Orbit Flying Fleet
I have always tried to avoid shoes that are too striking as I want my shoes to match my daily outfits easily, but this eye-catching pair was too hard to resist! I'm still a girly-girl somewhere deep down inside, after all. With it being so bright and uniform in the colour, it'll lighten up all my dark-coloured outfits instantly!
Besides being able to look subtly striking in this pair of Skechers, the shoes were also a perfect fit for my feet and had memory foam cushioning that I personally love. Oh, and the shoe tongues are kept in place because of the shoe design!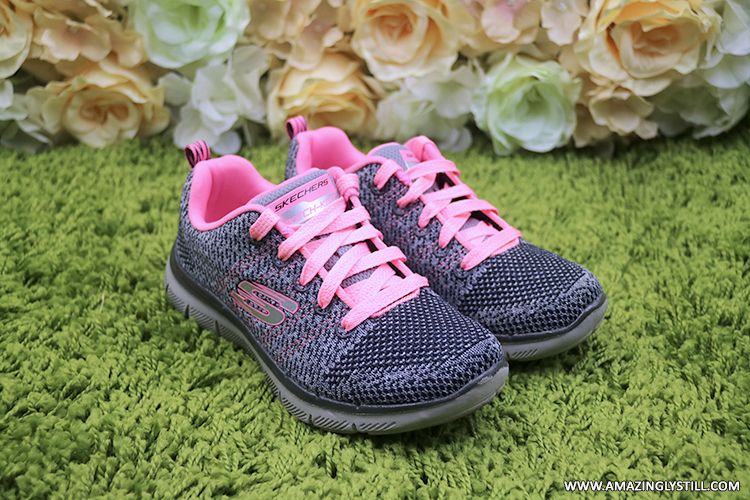 Girls' Skech Appeal 2.0 High Energy
Nakayla fell in love with her new pair of Skechers at first sight! And when she slipped her feet into the shoes, her immediate reaction was, "Ooh, it's so nice! I love it!" This pair of Skechers is actually Nakayla's first grey pair. She has always chosen the loudest and brightest pair she can find – a complete opposite of me. Haha!
This pair of Skechers also comes with memory foam cushioning and I think this is one of the main reasons why Nakayla felt so comfortable wearing it.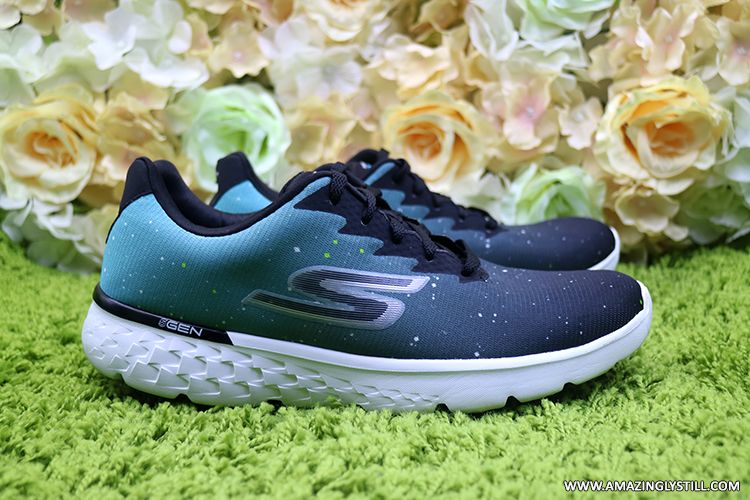 Men's Skechers GoRun 400
Sean had a hard time choosing his Skechers because every pair have their merit, but after speaking with the staff, he came to conclude that the GoRun 400 is the best pair for him. It works great for walking and light running – something he does either on his way to work or on the way home!

Boys' Skechers Kinectors Nanovolt
Blake has the coolest pair of shoes amongst the four of us, in my opinion. He thinks the same too, because that's what he said after putting on his pair of Skechers and checking himself out in the mirror, "It's so cool, mommy!" Haha!
His pair of Skechers also comes with memory foam cushioning. Can you tell we're a family that simply loves to pamper our feet with Skechers' air-cooled memory foam cushioning? Hehe.
With our new pairs of Skechers, I was pretty sure we'll make it through the two runs in comfort and style. And if you follow us on Instagram or Facebook, or read our earlier posts on the two runs, you'll know that all of us had a fantastic time at both runs, and everyone completed both runs all on their own two feet!
We even went round River Safari and did some sight-seeing in the time gap between the two races after lunch!
It's crazy, what we did, but I'm glad we did it. It was definitely a memorable day, something we can look back on and say, "As long as we're in it together as a family, there's nothing we can't conquer!"
Disclaimer: Skechers kindly sponsored our shoes for the Safari Zoo Run and Pokémon Run Carnival.