Media Invite
The children had a taste of rock climbing during the year-end school holidays last year, and they had nothing but great things to say about it. So when My Little Climbing Room invited us over during the March school holidays, the children were overjoyed!
Prior to our visit, the team at My Little Climbing Room reminded us that everyone had to wear socks within the premise and all climbers must wear Grip socks. We didn't have any, so upon reaching the place, I purchased a pair each for Blake and Nakayla.
Once everyone is ready, the adventure at My Little Climbing Room began!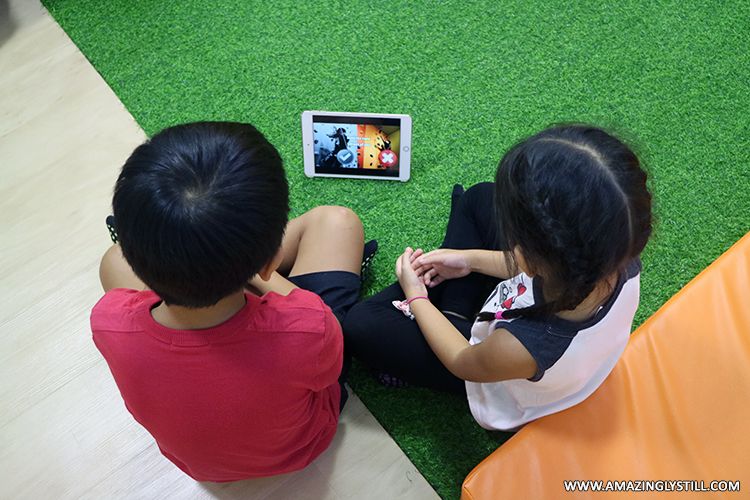 Watching the safety video before climbing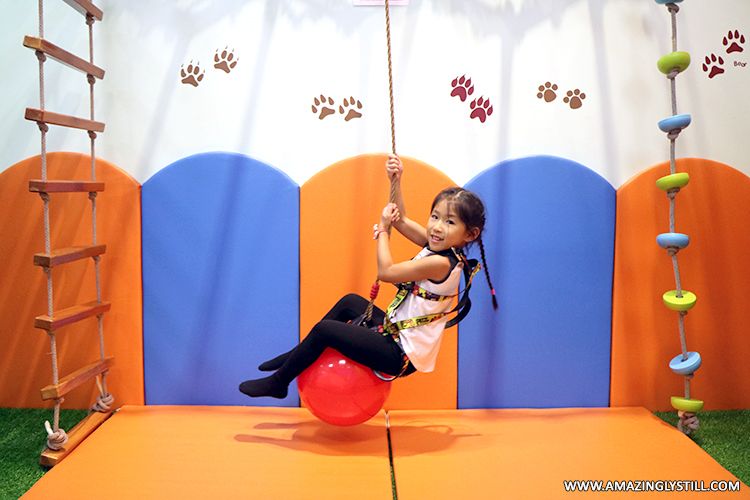 Blake was pretty quick to get himself onto the first of four walls that's part of a challenge. He was eager to complete it so that he can receive a mystery prize!
Nakayla took a while to warm up, playing alone at the swing for a while before she made her first climb.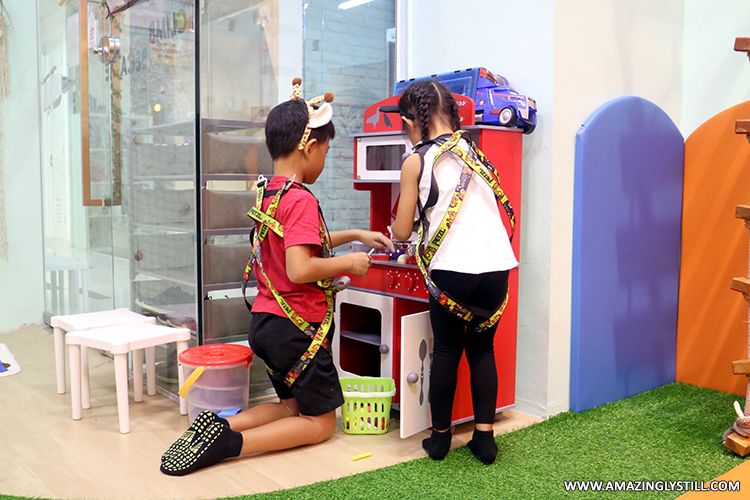 The children took breaks every now and then to play with some of the toys available and the team at My Little Climbing Room happily joined in to play with them. The children had tremendous fun with the team!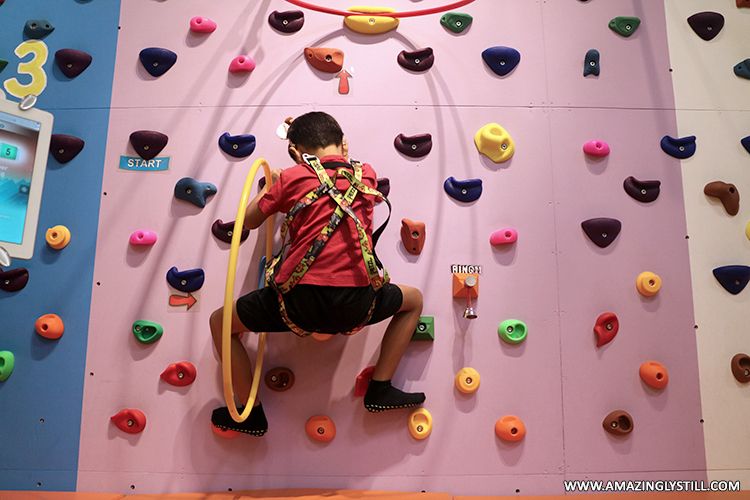 Besides the four tall walls that required a harness and the presence of a staff before a climb, there were also shorter walls where the children could climb without any assistance.
These walls come with different sets of challenges, with one challenging the climber to climb through hoops (as seen above).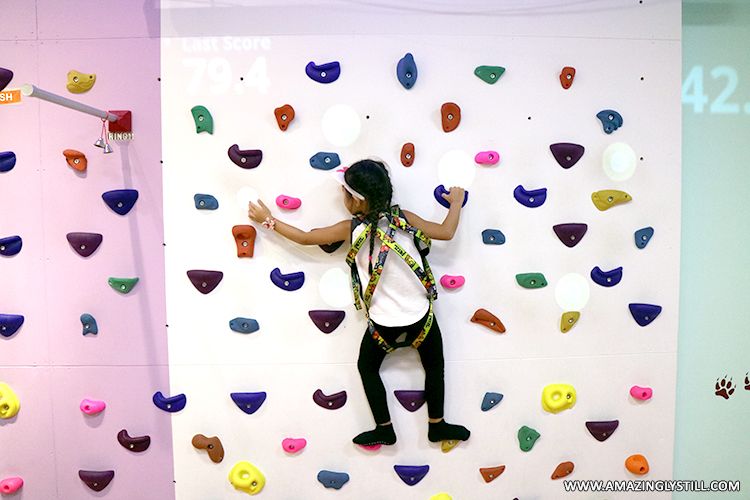 One of the more interactive walls
Probably the most popular wall, according to the number of times Blake and Nakayla kept returning to it, is this spin the number and climb wall.
The children loved how each climb will depend on the number they spin out. Some numbers are located higher than others, and when I told the children to use their foot instead of hands to tap on the lower numbers, this cheeky girl of mine did this… Sigh.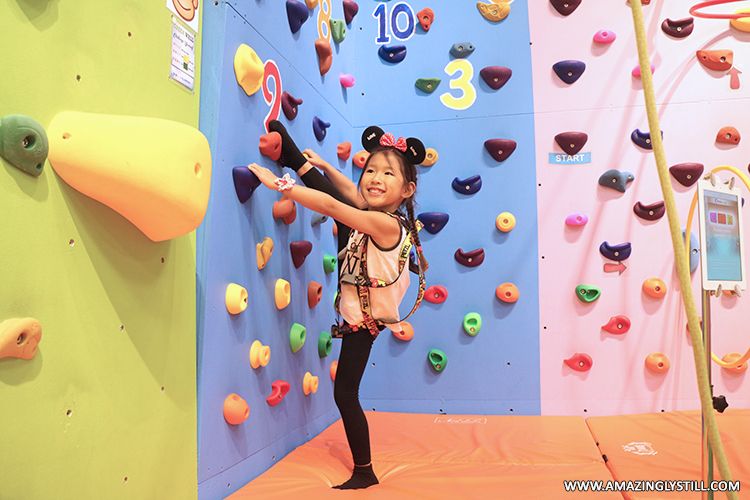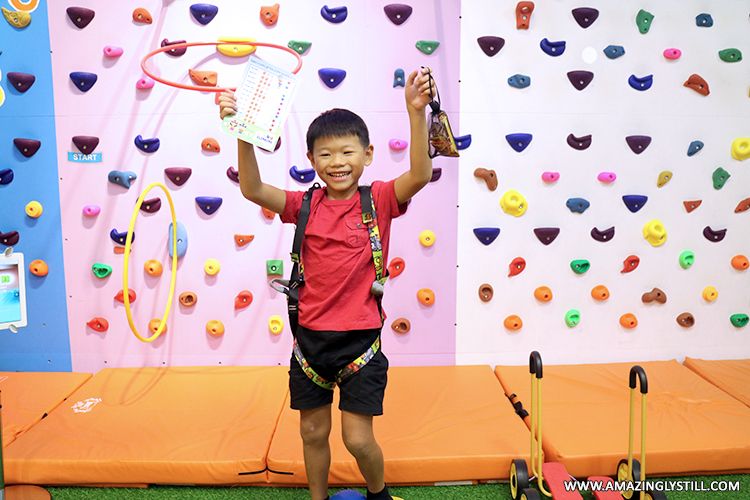 After about two hours, Blake completed all 12 of his challenges and received the mystery prize he had wanted pretty badly!
Upon seeing the mystery prize, Nakayla worked a little harder and attempted to complete the 12 challenges as well.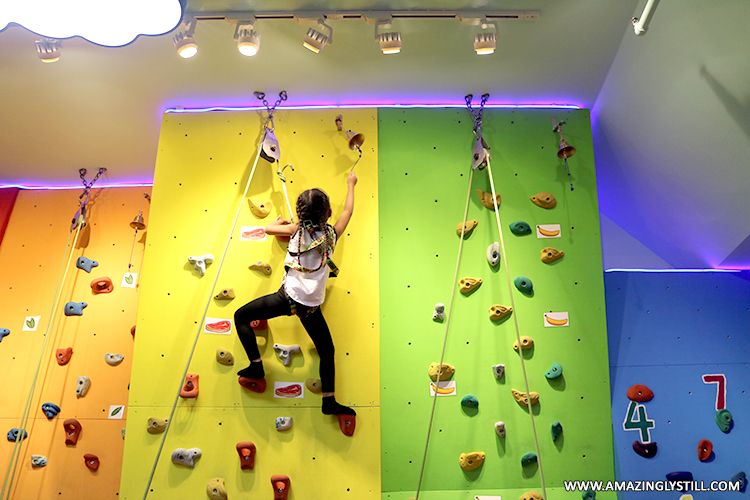 Alas, her little body couldn't keep up with the physical demands required and she had to give up after completing seven challenges. She was disappointed, but thanks to Blake's coaxing, reassuring her that he'll share the prize with her, she was back to her usual self in no time!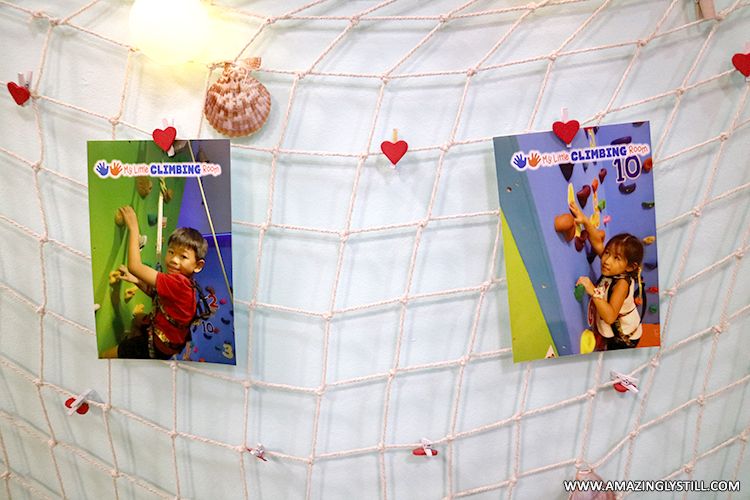 Before we said goodbye to the team at My Little Climbing Room, they had a little surprise for the children! They each have a photo souvenir of themselves climbing – taken from the top! What a lovely gesture, considering how all the shots I have are of their butt. Haha!
The children obviously had a wonderful afternoon with My Little Climbing Room cos they have asked me a couple of times since if we'll be returning. Blake wants to win another mystery prize and Nakayla wants to work for her own. Haha! Anywhere the children wants to go again is definitely worth another round of visit!
* * *
My Little Climbing Room
Promenade @ Pelikat
183 Jalan Pelikat #B1-101 Singapore 537643
Opening Hours
Thursday and Friday: 2pm – 7.30pm
Saturday and Sunday: 10am – 7.30pm
For more information and to make a booking, do visit their website here.