After the brief Sakura Matsuri floral display, it's back to the annual Tulipmania at Flower Dome.
I dropped by on the first day it opened so about half of the tulips have yet to bloom.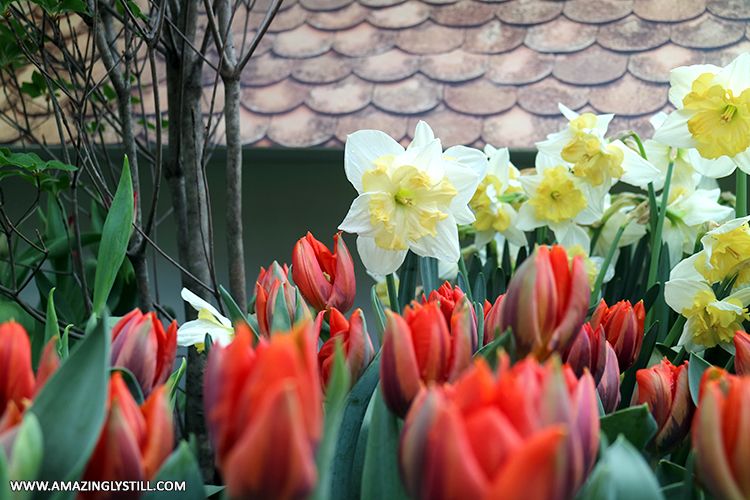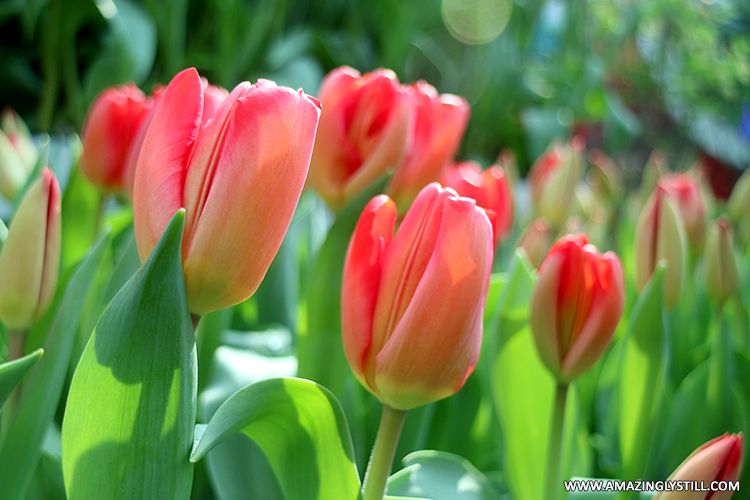 Giant heads resting on tulips wasn't something I was expecting to see, but it seemed pretty fitting to want to lay down on a bed of tulips. And with their blinking eyelids, it sure made me wish I could lay down to take a nap too!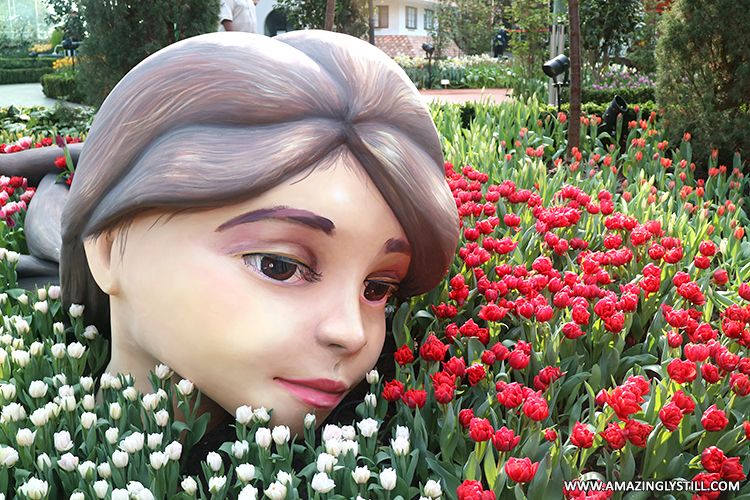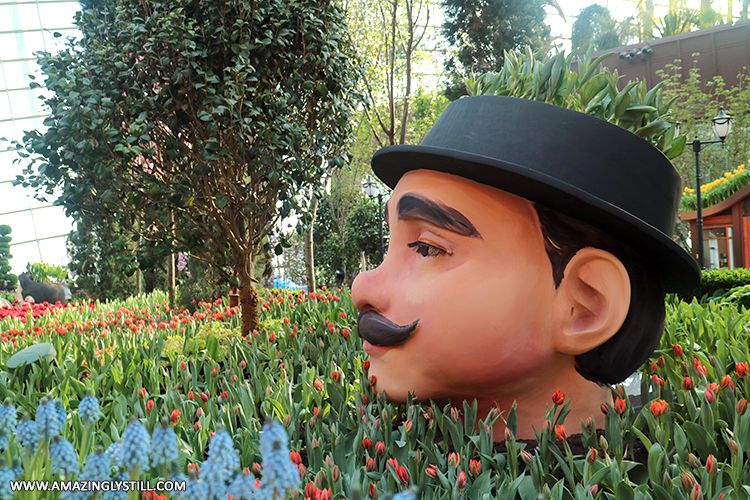 There were a few of quaint little buildings with tulips growing all over and around them. It sort of had a hobbit-esque vibe but a more modernized version.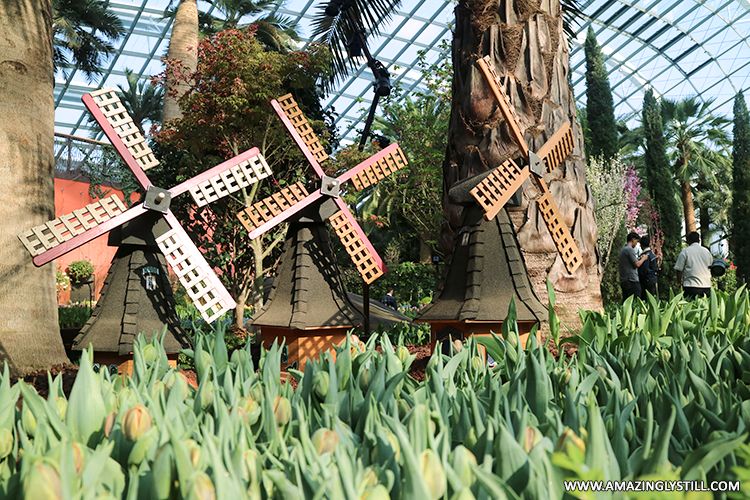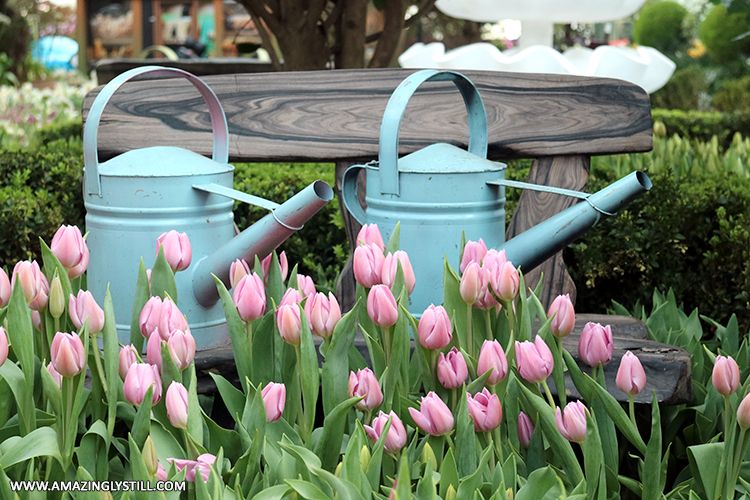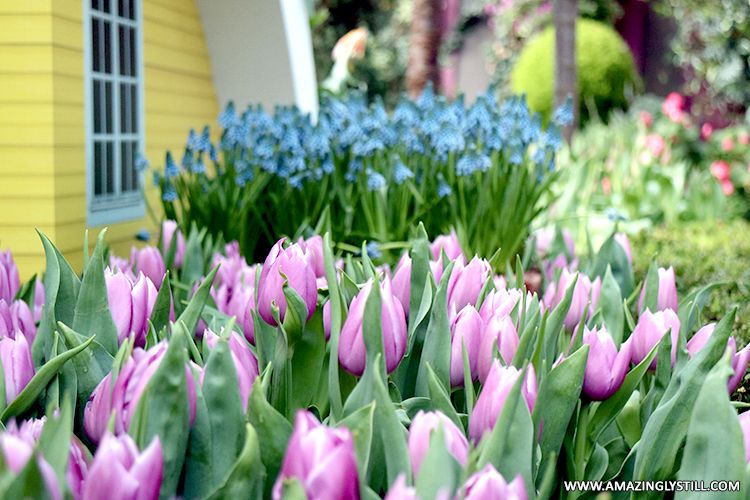 Besides tulips that have yet to bloom, the water feature was also in the midst of being set up on the very first day. I had hung around a little longer than planned, hoping it'll be up and running so that I can have it in the photos. But it wasn't meant to be. It should be all fixed by now though, so maybe I'll make another trip down?
* * *

Gardens by the Bay
18 Marina Gardens Dr, Singapore 018953

Tulipmania 2018 @ Flower Dome
🗓 13 Apr 2018 to 13 May 2018
🕘 9am – 9pm
☎ +65 6420 6848
💰 Admission charge to the conservatories applies
For more information, do visit their website.