So this happened on Sunday: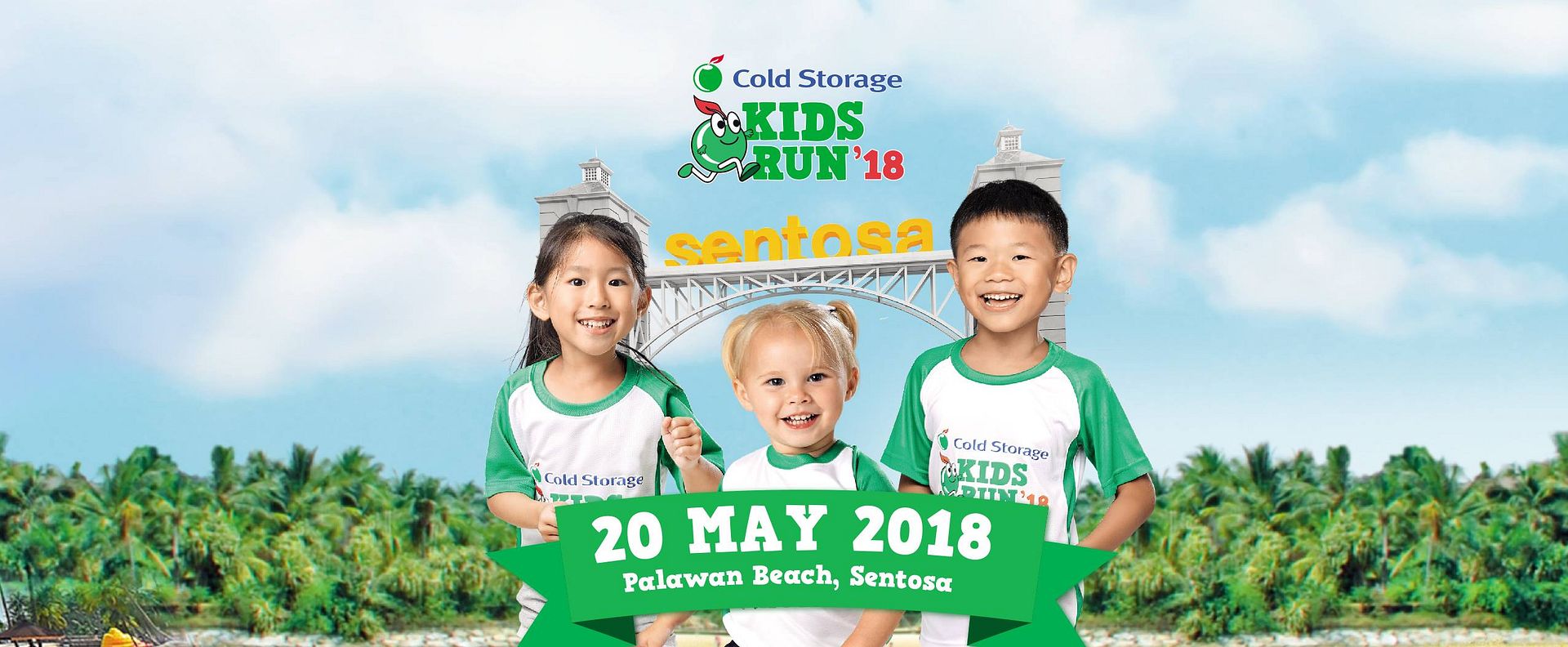 The children had been looking forward to Cold Storage Kids Run ever since they were involved in the photoshoot for the promotional materials back in February. And because of this, the children were raring to go the moment I said, "Wake up! Cold Storage Kids Run is today!"
This year's run was held at Sentosa, and after finding out that the event was completely sold out, my first thought was to leave house 15 minutes earlier than planned and to park at Vivocity. Given our past experiences of runs and races at Sentosa, we know that unless we're in the very first race category to be flagged off, we can absolutely forget about driving into Sentosa's beach car park – it's such a tiny car park!
And that first step (deciding where to park) got our morning off to a great start!
Not only did we not have to rush, the first thing we saw while walking to the event space was THE Milo truck! And with no queue at all, we managed to grab a cup each in a snap.
Making our way into the heart of the event, the children also managed to grab a foil balloon each! Woohoo!
We made our way to the starting line when calls for our race category rang through the area. We had entered the final wave for flag-off unknowingly, but much to our delight. We even hung back while everyone ran off so we could grab a shot with the mascots and start line behind us! Haha!
With only 800m to cover, we finished the run in a blink of an eye. It was all pretty smooth and uneventful up to the point where we crossed the finishing line.
I had heard murmurs of the medals running out when we were heading over to the medal collection area, but didn't quite believe it until I got there and was told by the crew that there really weren't any medals left!
I honestly didn't know what to feel. I just looked at my children and wondered if I should say anything.
I told them about the lack of medals eventually. While I was bracing myself for potential meltdowns, I was met with a pretty nonchalant response instead. They just breezed right through to exit without a word as the other participants queued to provide their contact details with the crew for a follow-up.
From what I saw and heard around me, there was apparently a miscommunication as to who gets the medals. Only the children were supposed to receive the medals, but the crew gave the parents medals too.
Small mistake, big price to pay.
There were also rumors going around, saying that some families collected more than one medal each (apparently with eye-witnesses!). If this rumor is true, shame on those of you who did that!
Thankfully for us, the kids weren't really bothered by it. I guess, the experience of running together as a family far outweighs anything material for them! Phew!
And for a parting shot…

Did you really think we'd leave without taking a shot like this? Hehe!

* * *
For those who are affected by the lack of medals, please do contact the team (details in FB post below) and they'll have your medals mailed to you in a few weeks' time.
I know it's not the same as receiving it on the day itself, but we can always take this as an opportunity to teach our children the concept of delaying gratification. When you have received the medal(s), take your child(ren) out for another round of run at the park and cheer out loud before presenting them with the medals! That will be another great day spent with the family for sure!
Disclaimer: We were invited to participate in Cold Storage Kids Run 2018 for the purpose of this review.