The nation's birthday is right round the corner, which can only mean Orchid Extravaganza is back!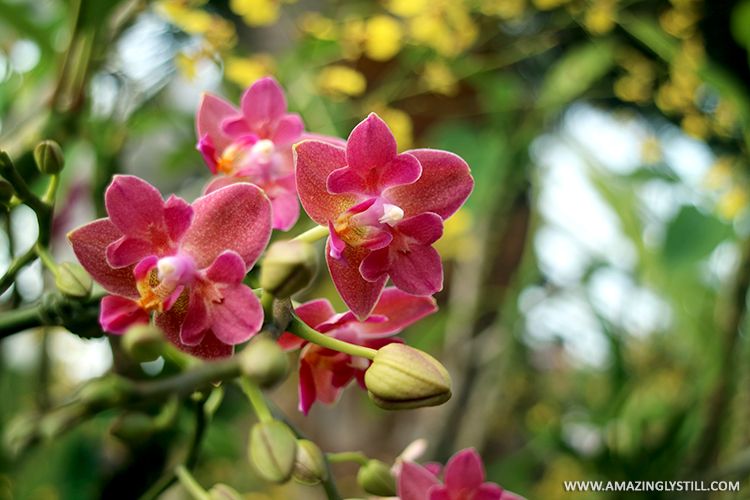 This year's Orchid Extravaganza floral display may be a little less scenic than last year's, but it has a touch of local flare that was brought to live by fellow Singaporean, Royston Tan.
Singapore's award-winning filmmaker Royston Tan lends his creative touch to Orchid Extravaganza with a floral tribute to the multicultural heritage of Singapore. Set amidst a vivid backdrop of Peranakan shophouses, this year's orchid display exudes a unique local flavour that celebrates Singapore's melting pot of cultures.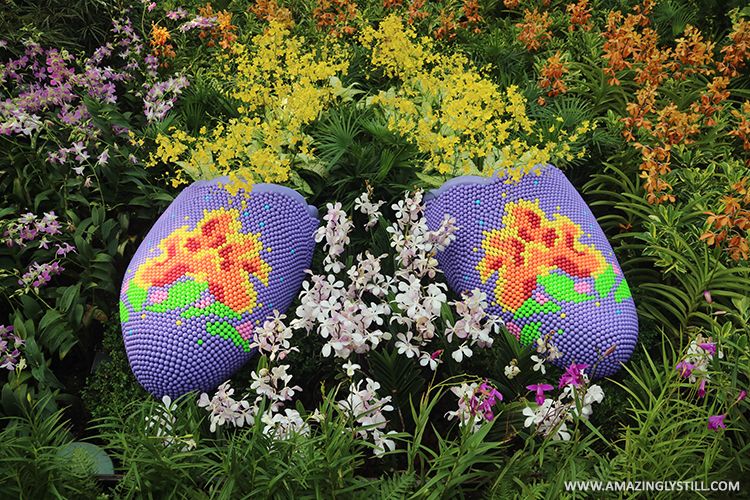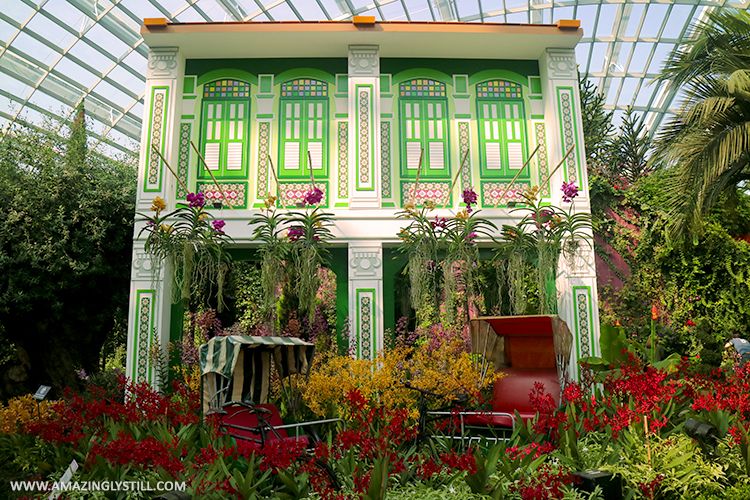 This somewhat reminds me of my childhood, where we lived in terrace houses that are quite similar to these Peranakan houses – minus all the colourful decorations. Haha!
Besides the Peranakan shophouses, there are also displays of Peranakan outfits, a variety of tingkats (tiered lunch boxes, often made of metal) and a huge center display that's perfect for that Instagram photo!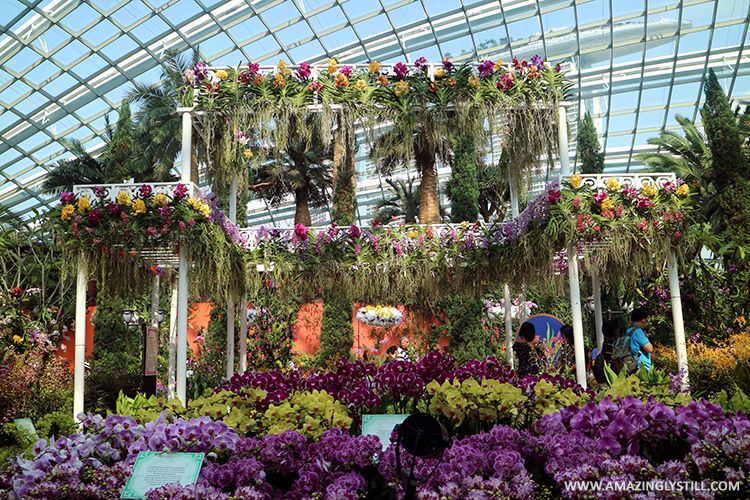 And of course, more Orchids!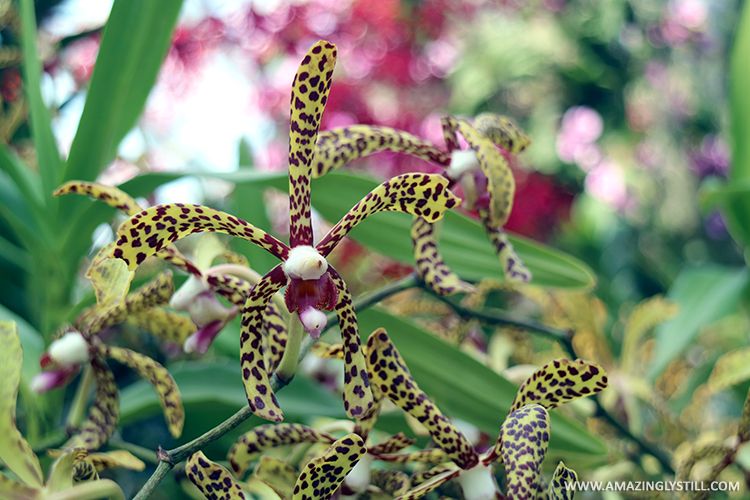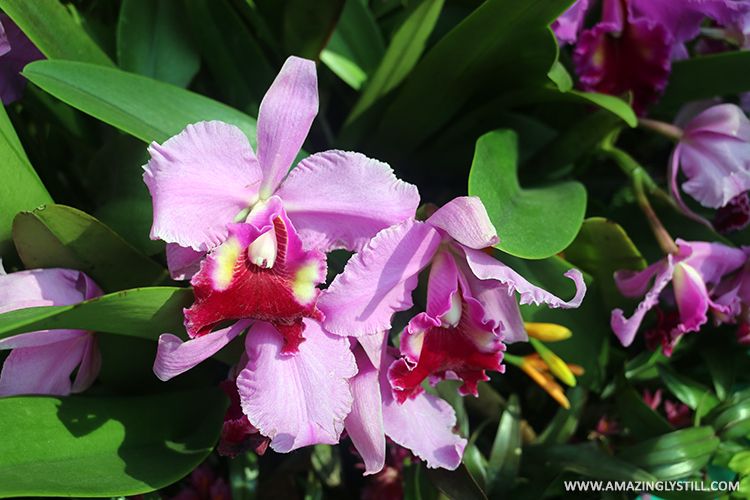 Out of the 120 varities of Orchids on display, there's only one that I recognize and know the name of.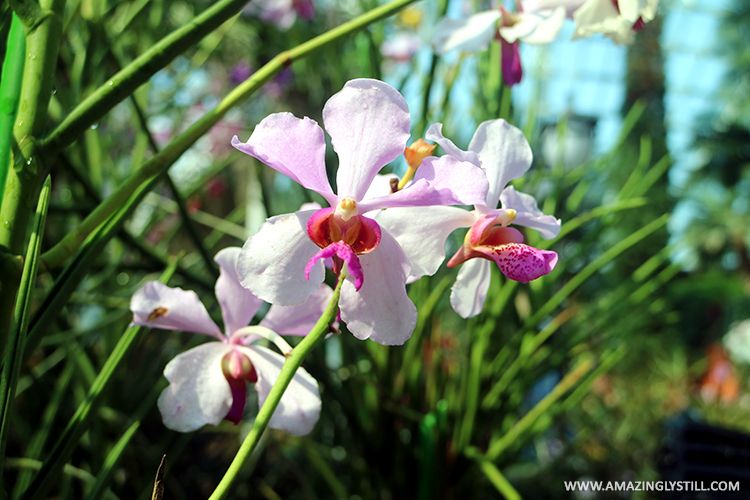 Vanda Miss Joaquim!
Just before exiting the Flower Dome is this one last display…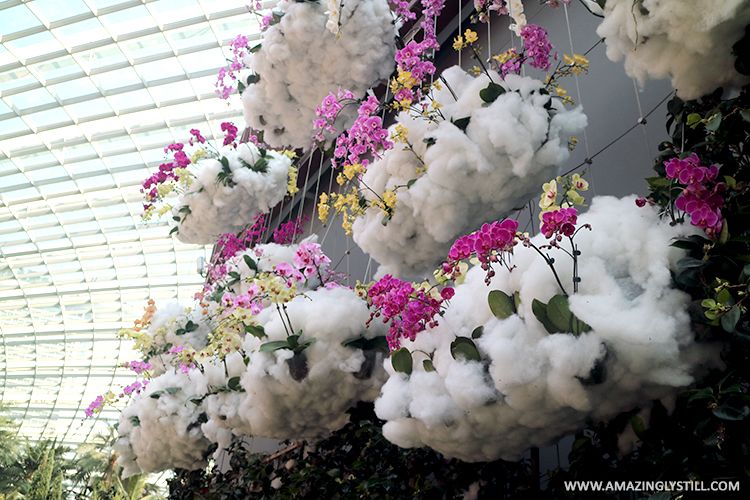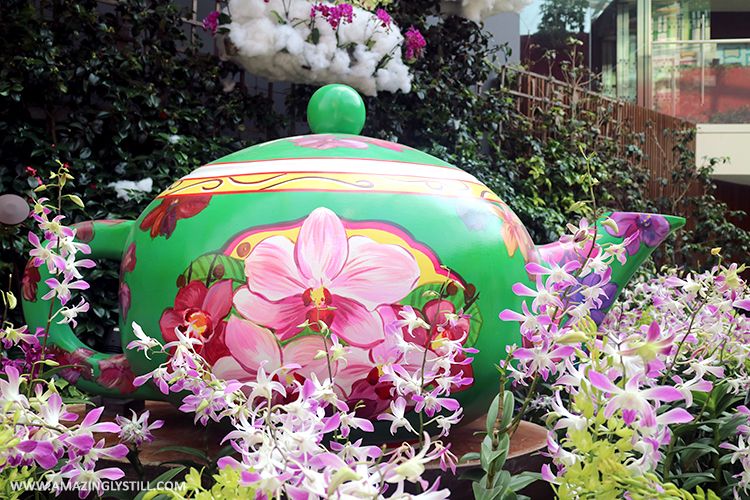 This trip down to the Flower Dome was pretty rush, only spent an hour there tops, but it was a refreshing day to my otherwise mundane week. I had been busy prepping for Singapore Gardens Festival as we have a booth to sell some of our handmade items (along with other stuff).
If you're in the area between 30 July to 3 August 2018, 10am to 10pm, come find me at the Market Place (right next to the lift from Bayfront MRT), Booth B11! I'll be there mostly in the day!
* * *
Gardens by the Bay
18 Marina Gardens Dr, Singapore 018953
Orchid Extravaganza @ Flower Dome
🗓 13 July 2018 to 22 August 2018
🕘 9am – 9pm
☎ +65 6420 6848
💰 Admission charge to the conservatories applies
For more information about Orchid Extravaganza, do visit their website here.
For more information about Singapore Garden Festival, do visit their website here.