The days seem to be flying off the calendar and soon, it'll be the September school holidays again, which also means Blake's 8th birthday is going to happen real soon! So for this week of school holiday and birthday celebration, I have planned some usual holiday activities and some new stuff to try!
Note: This list was written in no particular order.
DUCKtours Singapore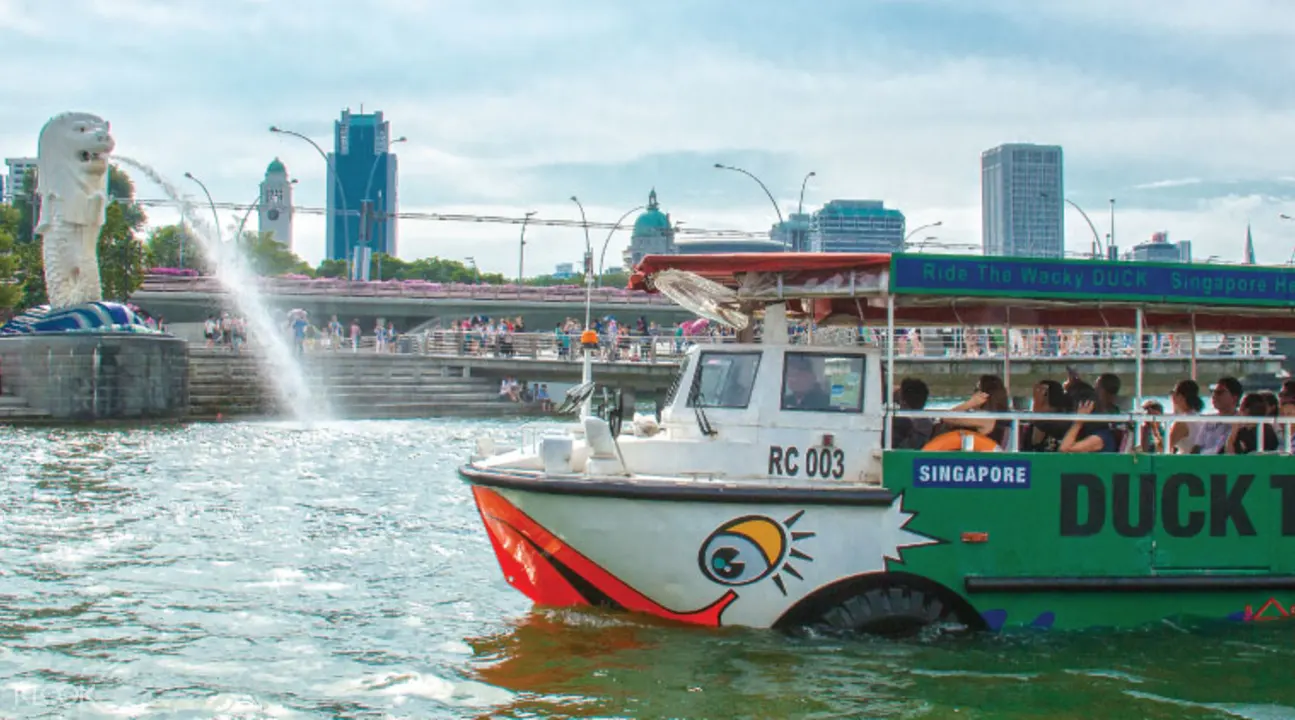 Image source
Last year, I had brought the children on a ride with River Cruise Singapore, and one of the promises I made to them was that I'll bring them on The Original DUCKtours Singapore too – partly to experience going from land to water and also cos it was one of the activities that I can find on KLOOK. This is one tour we can't wait to go on!
Sentosa 4D Adventureland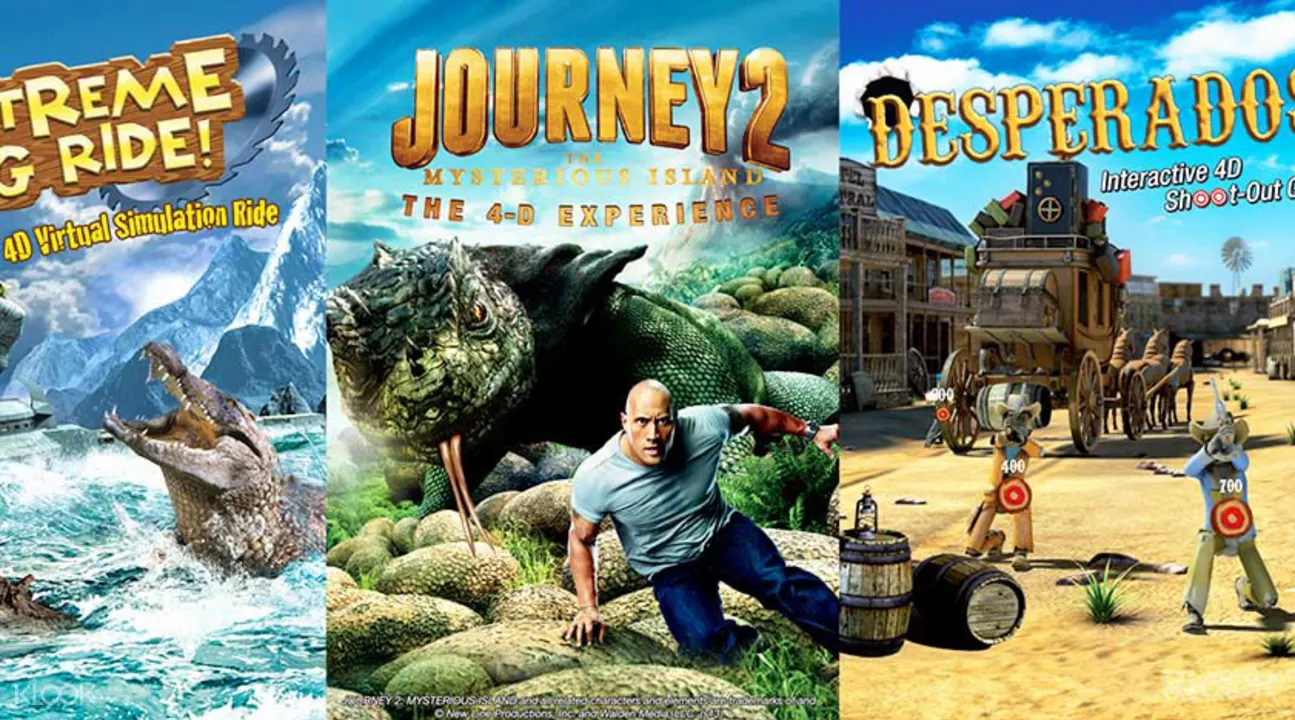 Image source
Another find on KLOOK happened to be an activity we chanced upon when we visited Butterfly Park and Insect Kingdom at Sentosa back in June – 4D Adventureland. The children had asked about it and wanted to go. I would have loved to bring them too, as I've been there before and it's really fun! Sadly, we had to leave the island as we had elsewhere to go that day. So imagine my delight when I saw it being listed on KLOOK when I was looking through to find the listing for The Original DUCKtours Singapore! It's destined!
Skyline Luge Sentosa
One of the best news we got this September school holidays is that the hubs has a day off to spend the day with us! And of all days, it was the day we had planned to visit Sentosa! So no surprises where we'll be adding to our day trip, now that I'm no longer outnumbered by the children! Woohoo!
Sentosa Sandsation3>

Image source
To make the trip to Sentosa even more worthwhile, we'll be including Sentosa Sandsation in our day trip as well! I haven't been very interested in previous years' editions, but seeing how our family's favourite group of superheroes, MARVEL Avengers, will be making their landing, it's something we can't miss!
Note: With so many activities to do in Sentosa, we might also take this opportunity to go for the Animal and Bird Encounters, which we missed on our last trip to Sentosa too. Spend the whole day at Sentosa!
Movie Day
After browsing non-stop for upcoming movies, it came as quite a surprise to me that there aren't many child-friendly movies around this September holidays! There's only one opening the week before the holidays start, Teen Titans Go! to the Movies. At the moment, Blake and Nakayla are a little undecided if they want to watch it. If by some stroke of luck, Hotel Transylvania 3: A Monster Vacation is still playing in the cinemas, we'll definitely be at the movies! Alternatively, we'll have a stay-home movie day, which won't be too bad either!
Resin Workshop
I've been quite fascinated by resin for a while now, but never really had the guts to try it out. Somehow, I had this irrational fear of chemical burns. And with sensitive skin like mine, there's also a fear that something in resin will trigger an eczema outbreak. I only plucked up the courage to attend a workshop with Magic Ten Art Studio because of a certain setback, and it has been a wonderful experience! It was through our conversation that the instructor, Mimi, told me about a workshop she has that's more suitable for children. So come September school holidays, the children and I will be attending a resin workshop together!
Gardens by the Bay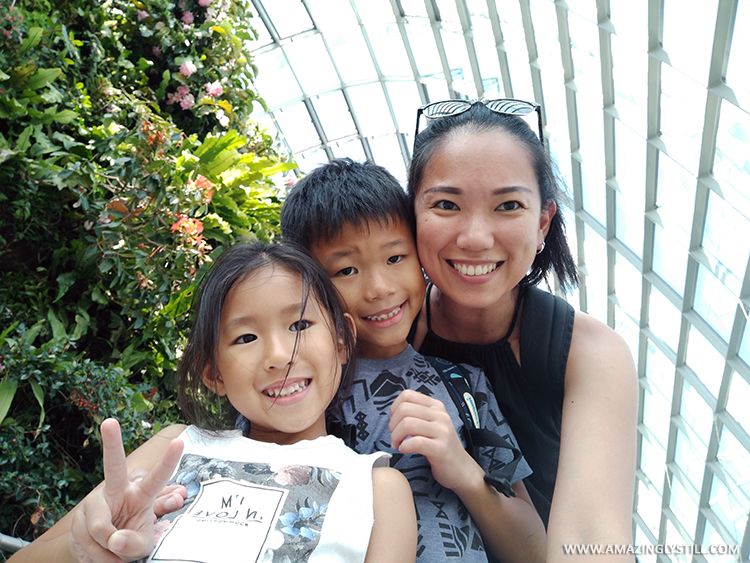 After seeing the 50% discount for Friends of the Garden membership back in June, I went ahead and created a family card instead cos the kids want daddy to be able to join whenever too. And carrying one card around is definitely easier than carrying 3 individual cards. Haha! It's only natural that this will be one of our visits during the September holidays, which is perfect cos the Mid-Autumn festivities at Gardens by the Bay begins later that week! Oh, and the floral theme display at Flower Dome during that period will be all about sunflowers! Yay!
Swimming
And finally, the one activity that is always okay for the children – swimming! Despite their weekly lessons, they still feel like they don't have enough time in the pool. How far they've come since their first swimming pool experience! If you're curious, you can read about Blake and Nakayla's first swimming pool experience here and here respectively.
I still cannot believe how fast this term has gone by, it felt just like yesterday when we ended our June school holidays, getting all sulky and not wanting for the normal routine to restart again! But woohoo! The school holidays are beckoning once again!
P.S. I have just realize that I still have a few activities from March and June school holidays that I've yet to write about. Oops! But if you're keen to see what else we've done, or had planned to do during the school holidays in Singapore, you can check it out here>.