Back when we visited Butterfly Park and Insect Kingdom in June, the children saw Sentosa 4D Adventureland when we exited. As we had to go elsewhere after our trip back then, I told them that I'll bring them back again. And so, this September holidays, we did just that!
There are a total of three rides in the deal I purchased from Klook, which includes Desperados, 'Journey 2: The Mysterious Island' and Extreme Log Ride. The best part about these tickets is that we can go on an unlimited amount of rides!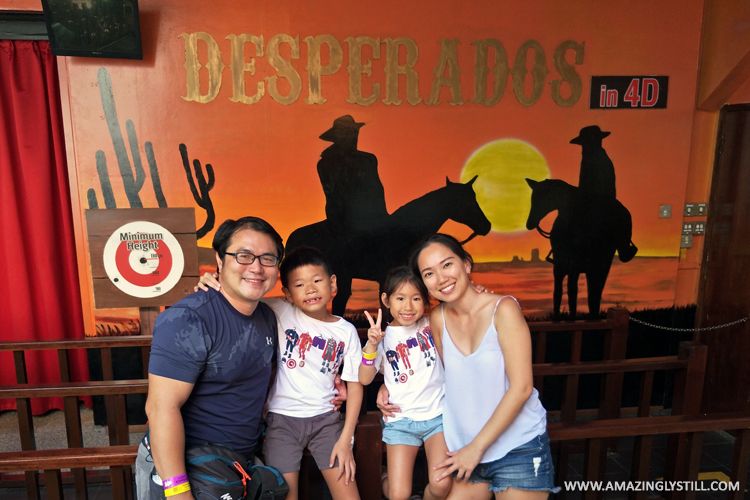 The staff had told us to go for Extreme Log Ride first, but the children were pretty impatient waiting for it, so we changed our minds and headed for Desperados, which has the shortest interval among the three at 10 minutes. Turned out to be a great thing because we ended up having the whole place to ourselves!
Of all the three rides, this ranks second for the family. It's interactive and it really takes role-playing to another level when the horse you're sitting on actually moves as though you're riding it for real! The only downside is that some of the guns are pretty heavy which meant aching arms towards the end of the ride. And also, the sensor of the guns for certain stations are not very sensitive which is a total bummer.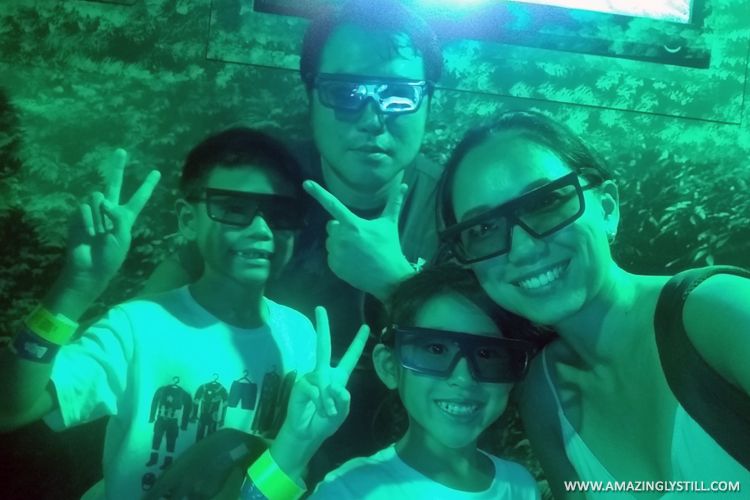 Following our first 4D Adventureland experience, we went for 'Journey 2: The Mysterious Island' as it was about to start. This ride has the longest interval between shows – one hour! It's basically the original movie presented in somewhat seamless bite-size moments and experiencing it as though we were in the movie.
With the long interval and it being not as interactive as Desperados, it didn't fare very well with us, putting it in last place of the three. We went once, which was a good enough experience for us.
It wouldn't take a genius to decipher that this last ride we took, Extreme Log Ride, is the number one ride that our family loves a lot! If you have taken the Transformers ride at USS, this would be something pretty similar. Except, this doesn't move forward or backwards. It does, however, move enough for you to feel like you're actually sitting on a roller coaster! It's super thrilling!
With an interval of 30 minutes, it's still pretty doable, especially if you head over to Desperados to kill part of the time!
I think this will become one of our family's must visits during the school holidays from now now!
Note: I'm not paid or sponsored to write for Klook or Sentosa. I paid for everything with my own money, though the link I put up is some kind of referral link – which anyone can sign up for – so if you click on it and make a purchase, I'll get some referral points.