The highlight during our September school holidays was going on an hour long trip with The Original DUCKtours Singapore!
We took things slow and easy that day, and opted to go for the 1pm tour before lunch as the children were too excited to wait. Also, I didn't want them asking for the rest room mid-trip. Haha!
The first part of the tour, our tour guide gave us some basic information about the tour, the vehicle we were in (remodeled WWII amphibious Vietnamese war craft) and little tidbits about Singapore, but he spoke a little too fast for me to process half the time and when he asked us questions, I was in a complete state of mind blank. Apart from that, he was actually a pretty cool guide!
He knew how to drum up the excitement prior to the boat entering the water and it got everyone in the boat pretty high when the splash came on!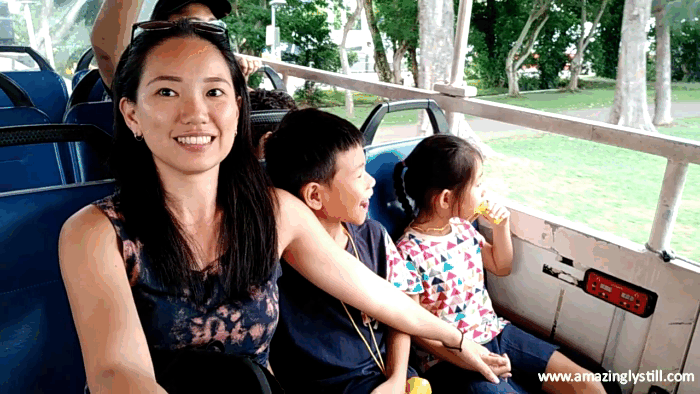 Our tour guide also knew the importance of photos, and after the excitement from the entry died down, he started going around to help everyone take as many photos as possible, before continuing with the tour, telling us about Singapore of the past and present.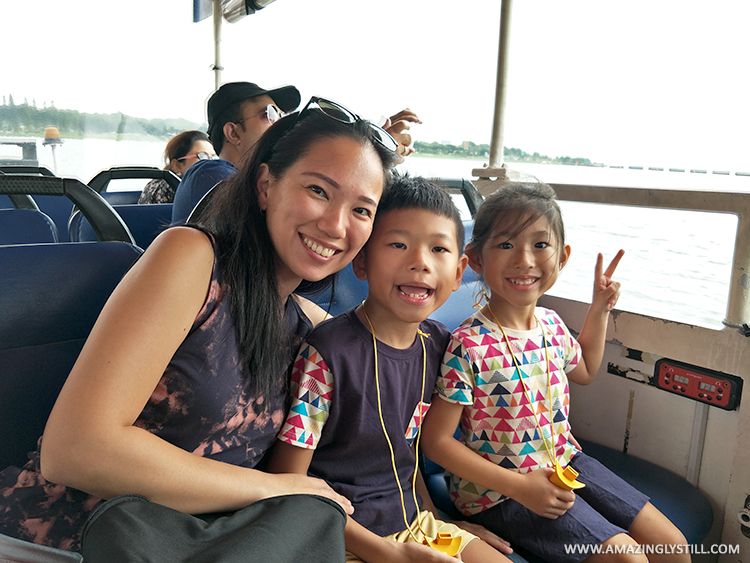 Throughout the trip in the water, I took photos pretty much non-stop. Haha! And I think that it's partly cos of the row of seats that Nakayla had chosen. I was a little worried initially as it was right next to the entrance/exit, like the catch to open the door was just next to Nakayla, but we had plenty of space in front of us, and I could use my selfie-stick without fears that I'll hit someone in the head! Turned out to be awesome seats for us!

The thing in Nakayla's mouth? That's a duck whistle, a souvenir for the children to remember this trip by.

Attempted a shot with MBS but failing miserably cos of the uneven lighting. Haha!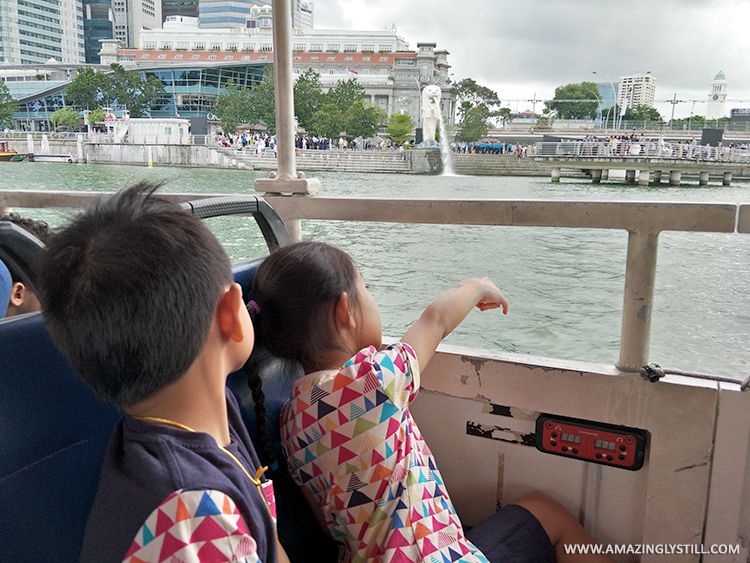 Back on land, towards the end of the trip!
The experience of sitting in a remodeled WWII amphibious Vietnamese war craft was pretty cool, and I'm so glad that I managed to keep this promise made to the children a year ago, despite being a little tight on budget then. But this particular school holiday has revealed that I'll willingly bleed out my savings just so the children can experience as many things as possible!
* * *

To purchase tickets for The Original DUCKtours Singapore, please click here.
For more information about the tour, please click please click here.