The inaugural Skechers Friendship Walk in Singapore was awesome! And if you followed us on Instagram, you would've seen how much fun the children had despite the rain!
For this walk, our family went equipped with our new Skechers!
The hubs and I wore their most revolutionary walking shoes yet – Go Walk Revolution Ultra! This latest model features the new Air-Cooled Goga Mat™ insole and light weight cushioning material ULTRA GO™ which made our 5km walk a breeze.
Nakayla was spoilt for choice and eventually decided on the Ultra Flex, and for Blake, it was pretty straight forward cos he went straight for the Equalizer 3.0.
Before we arrived at the event space, it started to rain so we prepared ourselves for a wet and muddy time before the walk. Instead, we were greeted with concrete flooring and shelter! You have no idea how happy we were to have shelter and concrete ground as it began to rain even harder than when we first arrived.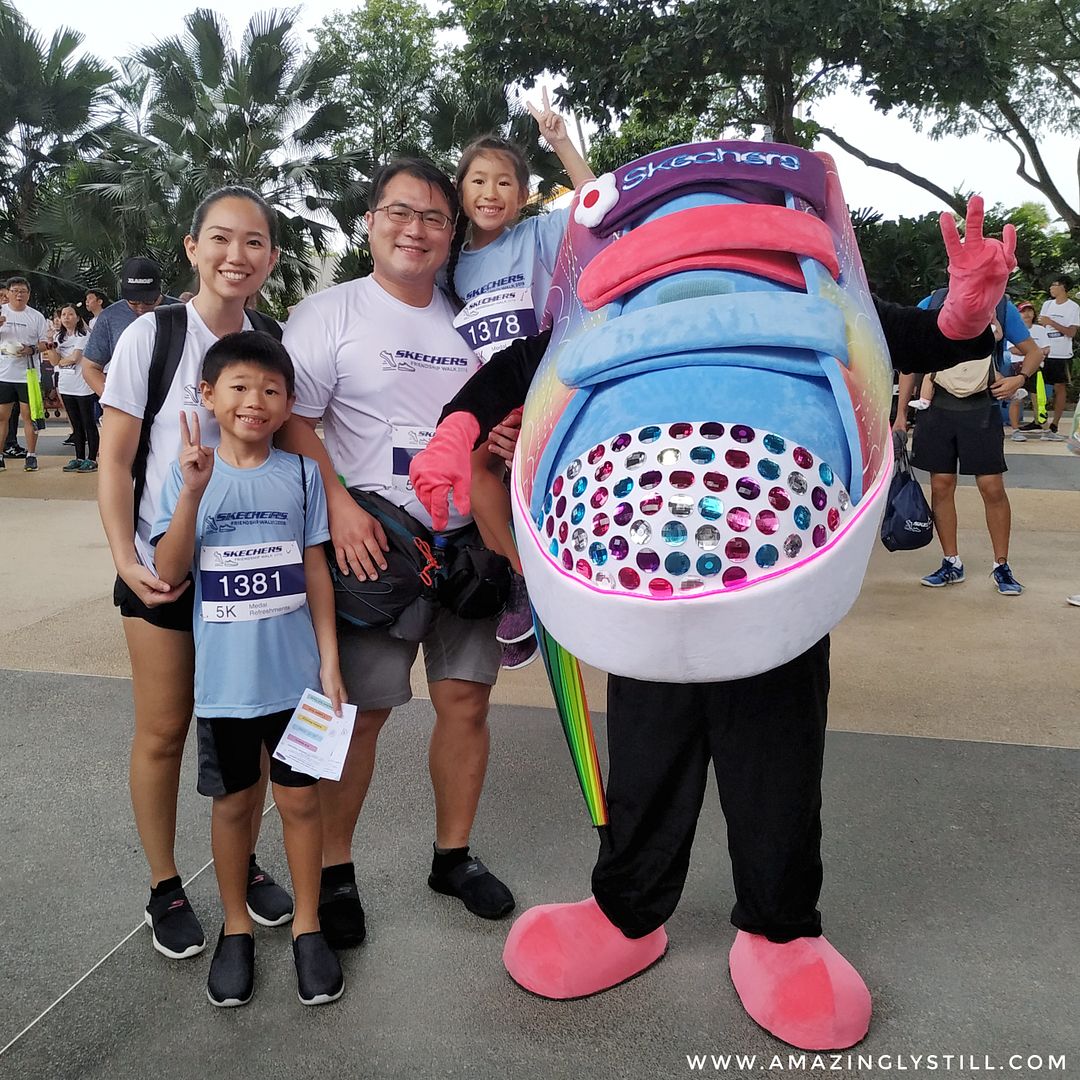 Whilst waiting for the rain to stop, and for the walk to start, the children got busy with all the activities that were setup for participants to take part in to either redeem themselves a free pair of Skechers umbrella or to participate in the grand lucky draw (a year supply of Skechers!) or both.
Pardon the portrait mode, was filming it for Instagram stories. Hehe.
We spent so much time moving around and playing that we missed the first flag-off! Haha!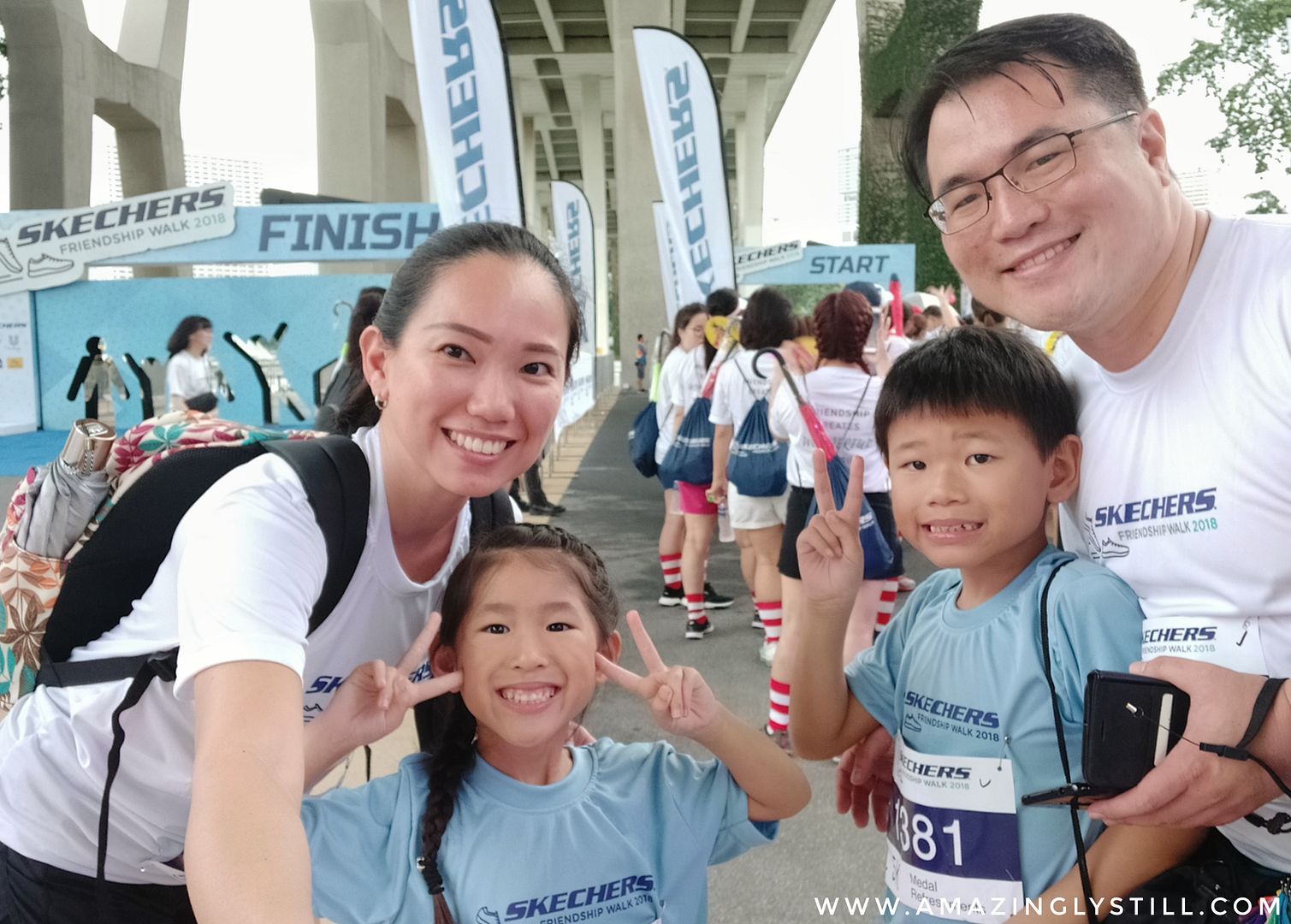 After the children have played their fill, we moved to the starting line for the second flag-off!
The first part of our walk was in the rain, but it got lighter and eventually cleared up about half-way through. Yay!

Pardon the portrait mode, was filming it for Instagram stories. Hehe.
The second obstacle course was near Marina Barrage, and it was one location that many participants stopped to take photos because of the beautiful scenery before us. The hubs actually suggested taking a family photo here and even got one of the event crew members to help us with the photo-taking!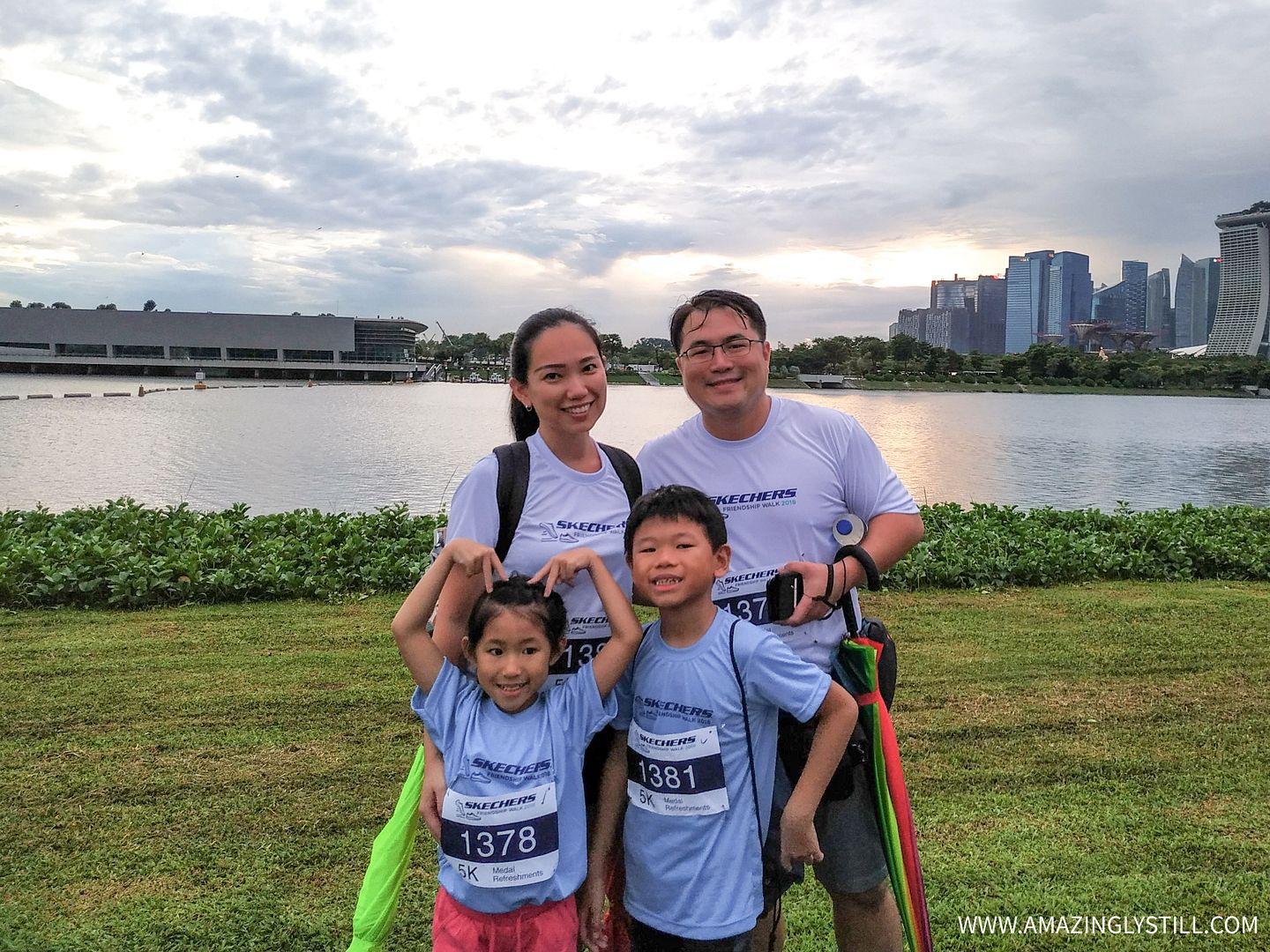 Despite the rain and mud around the inflatable obstacle courses, the children had a lot of fun! The three obstacle courses were truly what pushed them to move along quickly and steadily throughout the 5km. Clearly the inflatable courses were a big hit, but the children mentioned that it would be even more awesome if there were more inflatable obstacles for them to play along the way. Maybe one inflatable course at every 1km mark? Hehe!
With the first Skechers Friendship Walk in Singapore completed, we're so looking forward to the next one in 2019!
Disclaimer: We received media invitation and shoes for Skechers Friendship Walk 2018.