The annual Safari Zoo Run returns for its 11th edition on 24 February 2019!
The latest edition of the run will feature a new race route, bringing runners through the River Safari for the very first time!
Besides the new race route, new race categories are also introduced for this run, where parents can pair up with their child to form a team in the Safari Zoo Duo Dash and Safari Zoo Junior Dash!
For more competitive individuals, the Safari Zoo Challenge is now 12km – 2km more than previous years!
The Safari Zoo Run will also feature the Bring Your Own Bottle initiative in a bid to encourage participants to go Green.
Image source
Those who have been to the zoo as many times as we have, you'll know that there are plenty of water dispensing stations around the zoo for you to fill up your bottles. For those who didn't know, now you do!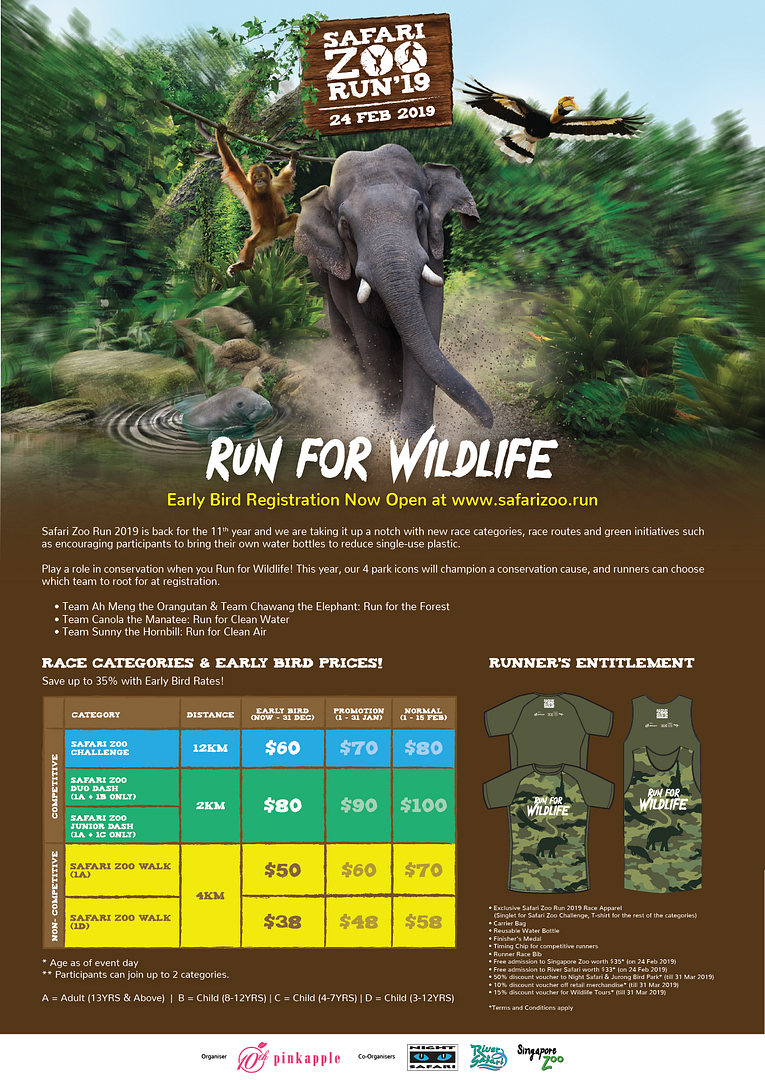 Come join us and experience the unique opportunity of accessing Night Safari during the day – our family favourite! – and spend an amazing morning together with your loved ones!
Register now for early bird specials (ends on 31 December 2018) and journey through Singapore's Wildlife parks with your family and friends!
For more details and to register, visit www.safarizoo.run.