Having an outdoor family photoshoot is an annual family tradition for us that I insisted on starting a few years ago. And recently, Bespoke Photography reached out to us for our 2019 family photoshoot!
The hour long session with our friendly photographer produced more than 80 photos and here are my top 10 favourite photos, in no particular order, which took me about a week to decide cos all the photos were so, so good!
Boardwalk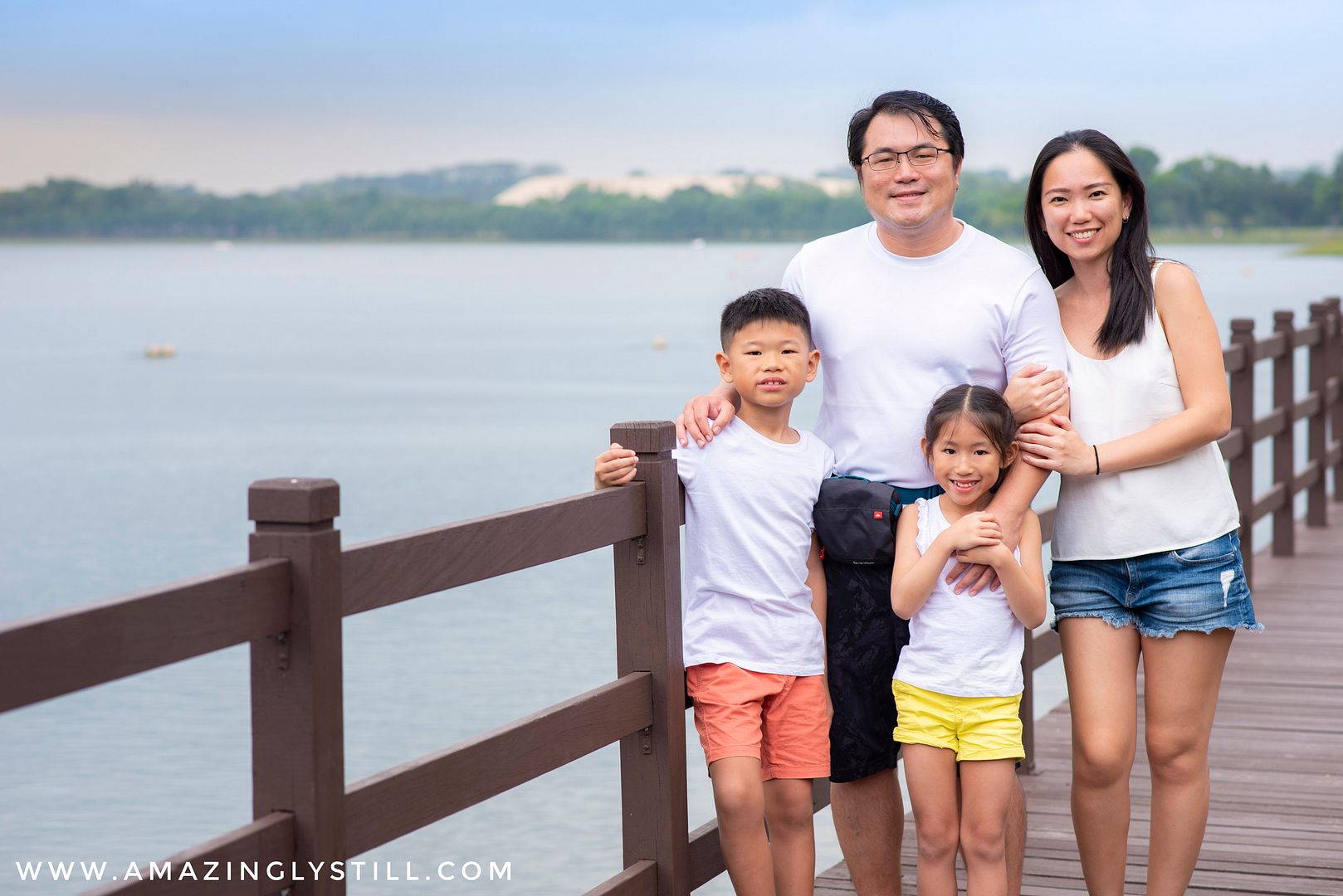 One of the first few shots we took were on the boardwalk. I love this particular photo, and have used it in my Chinese New Year greeting recently. The whole picture is just so calming to look at. I'm so gonna have this framed for display at home!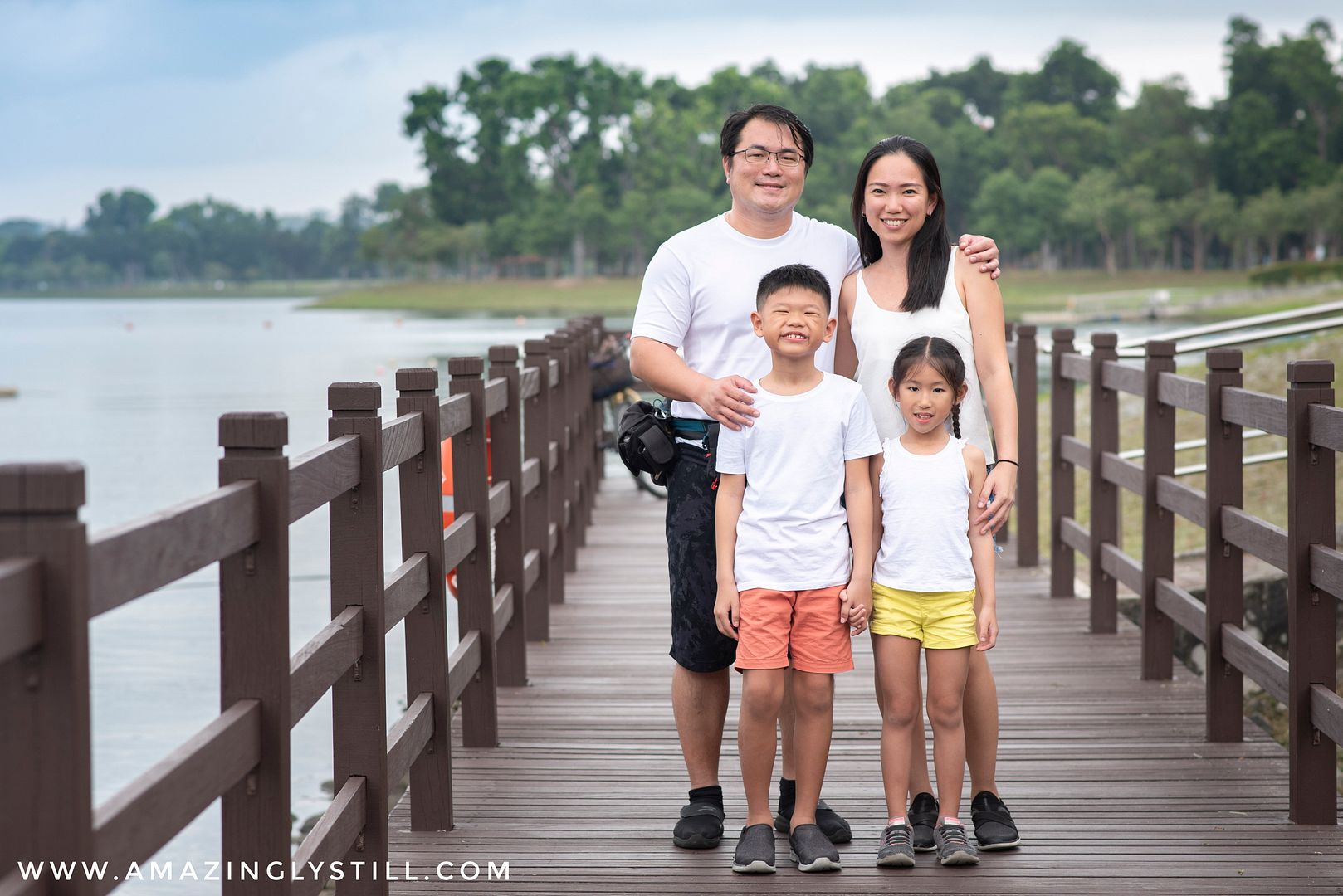 Taken from a slightly different angle from the same boardwalk, but the vibe is totally different, thanks to the bicycle (not ours!) and more greenery behind us. Love how our photographer managed to capture Blake in that moment!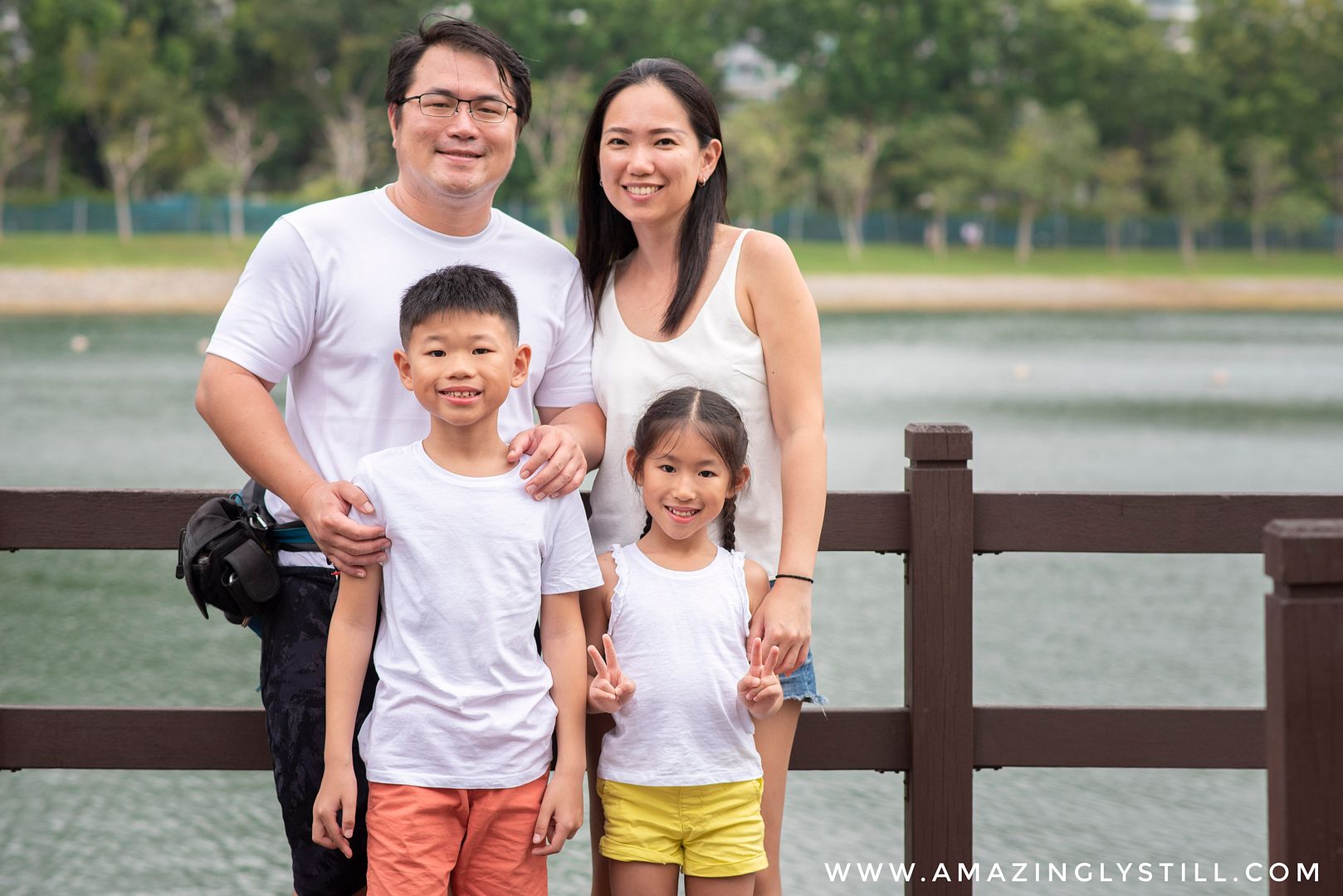 This photo has both the children looking at the camera and smiling. Enough said!
Stairs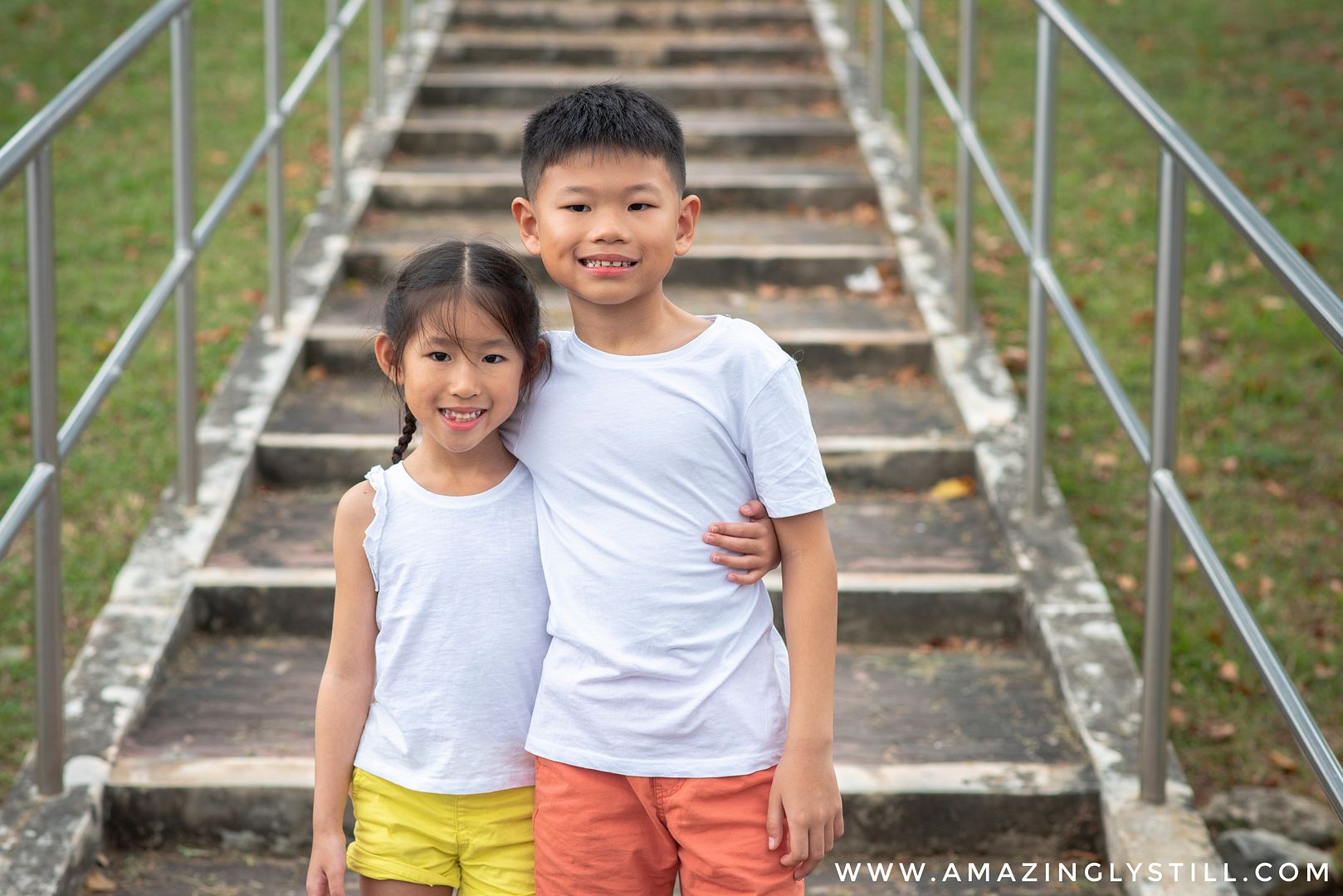 We took a short break from taking family photos and got the children to take a few together. This is a must for every photoshoot! Haha.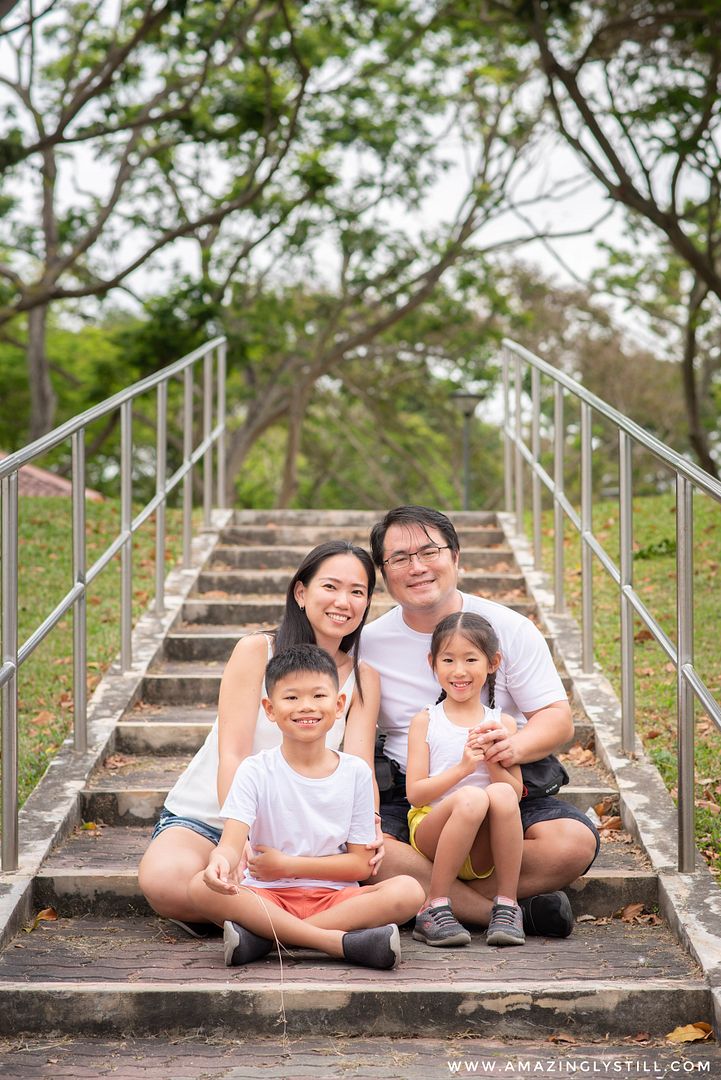 While the earlier photos exude a certain level of calm and peacefulness, this photo gives out warmth, and just looking at it makes my heart feel so warm and filled with love! It also helped that our photographer snapped at the right moment, capturing all our beautiful smiles!
Stone Bench and Rock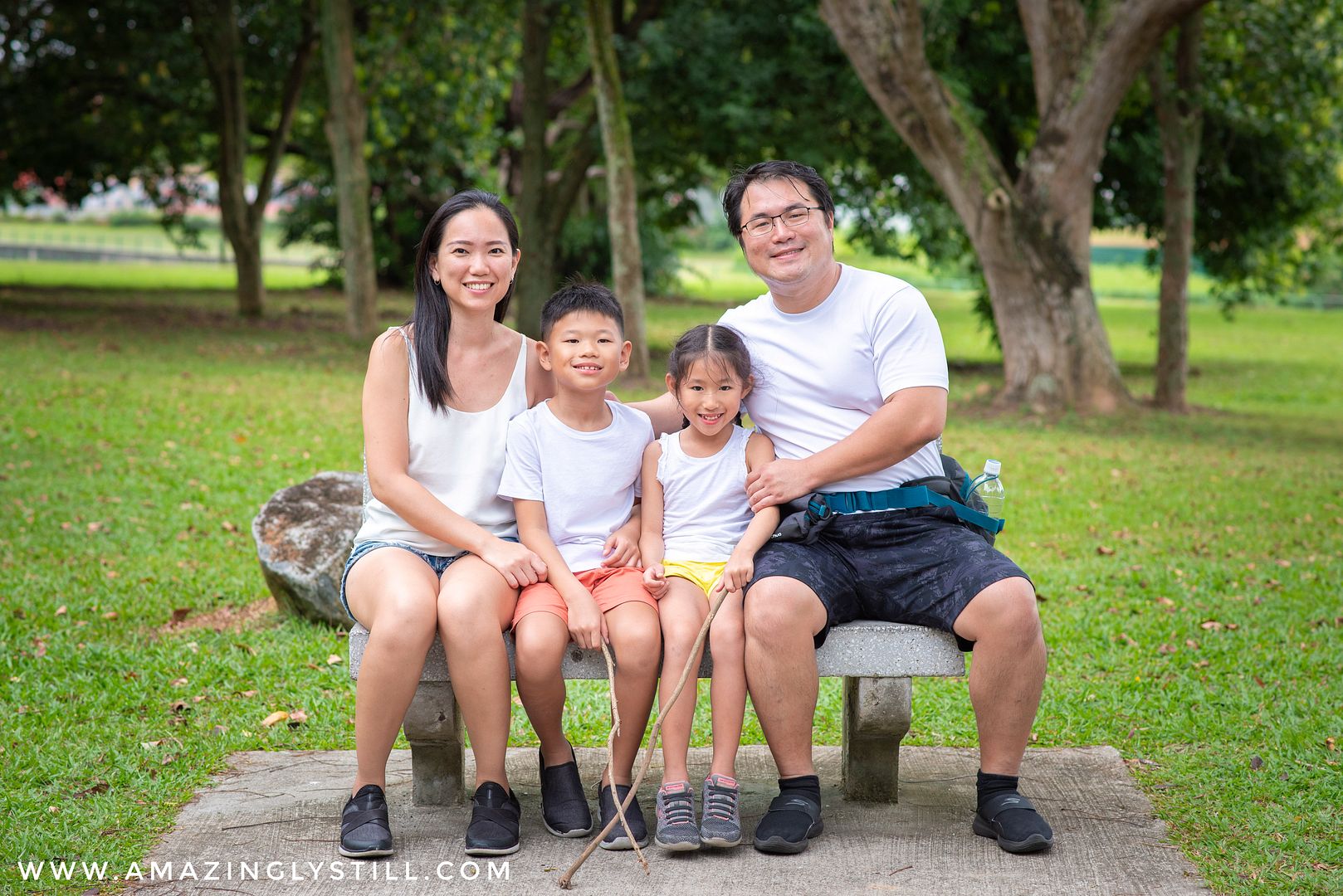 Our photographer brought up the idea of taking photos on a wooden bench with a more scenic backdrop, but those seats were taken up. Thankfully for us, we found something even better – a stone bench!
And see those sticks the children are holding? While changing location, the children found these long sticks. Our photographer incorporated it into our poses as props!
With those sticks in hand, the children went off to play for a little while off-camera, and we got our couple shots in!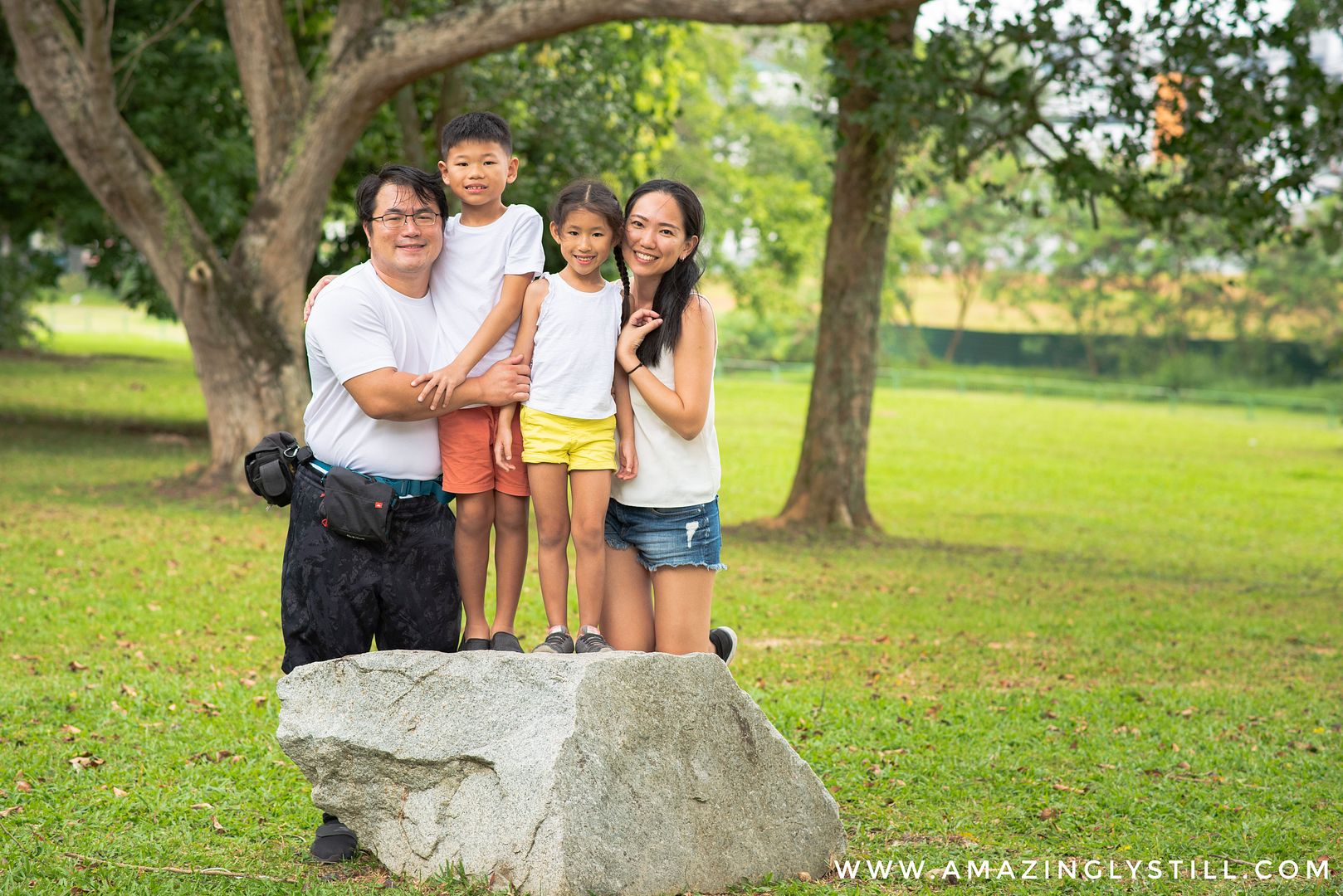 Just beyond the stone bench was this lone rock. I toyed with the idea of having our photos taken there and discussed it with our photographer. After making sure that the rock is stable, we got the children on it. Love how our photographer framed the photo, with the rock between the two tree trunks!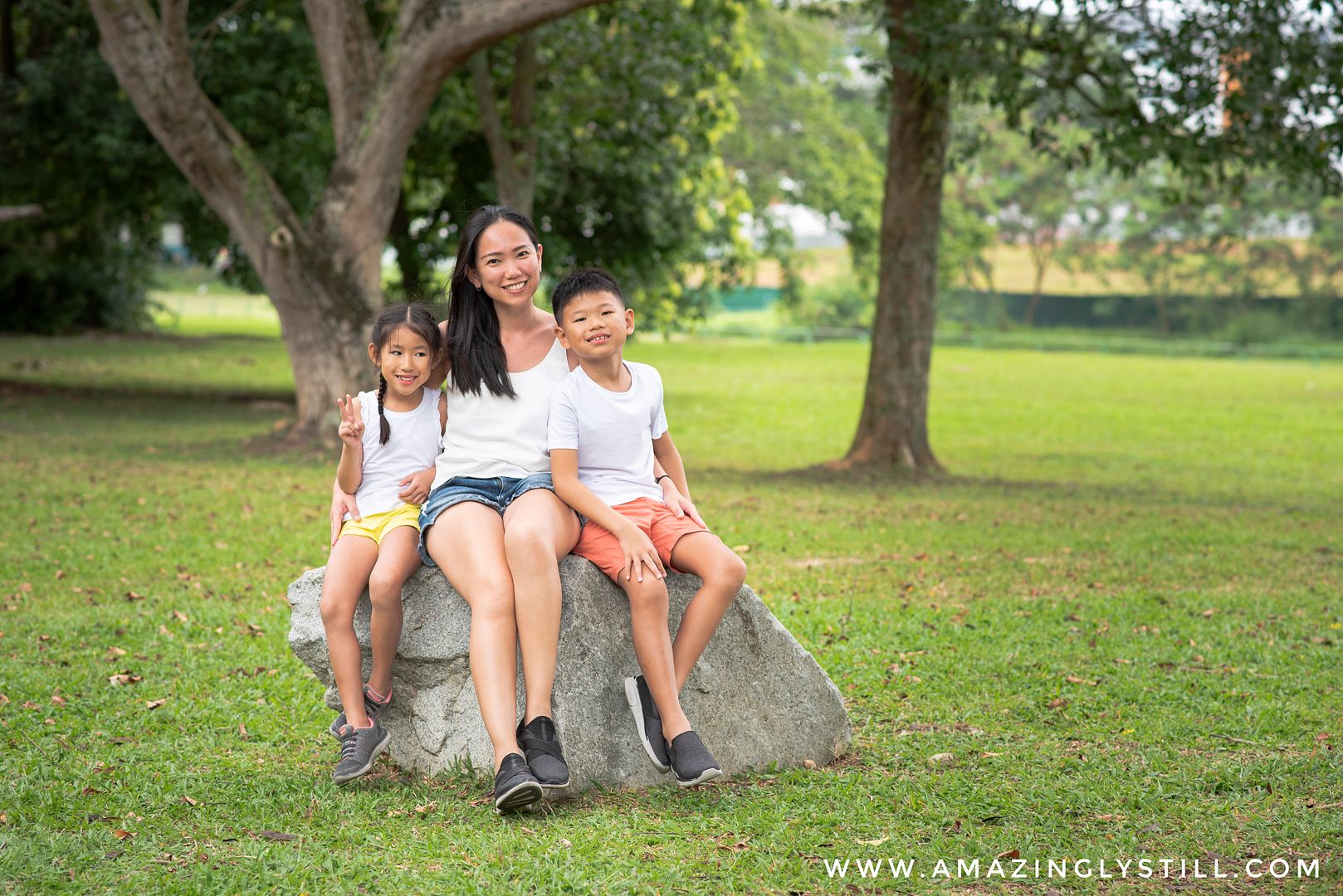 Remembering that one of the combination for photos I wanted was parent with children, our photographer reminded us and we managed to get this beautiful shot at the same spot!
Jogging Path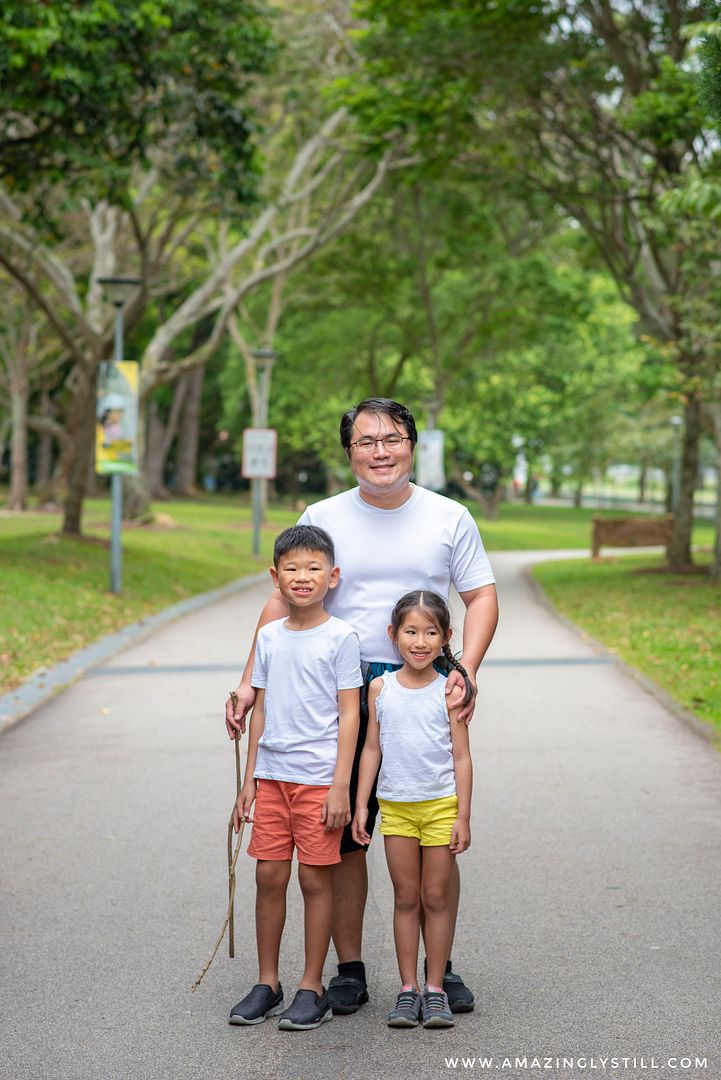 This particular shot required patience as it was a popular spot for joggers. Sean and the children had to get into position and wait for our photographer to give the all-clear signal before the next jogger comes along. Despite that, the photo came out better than I thought!
Bonus!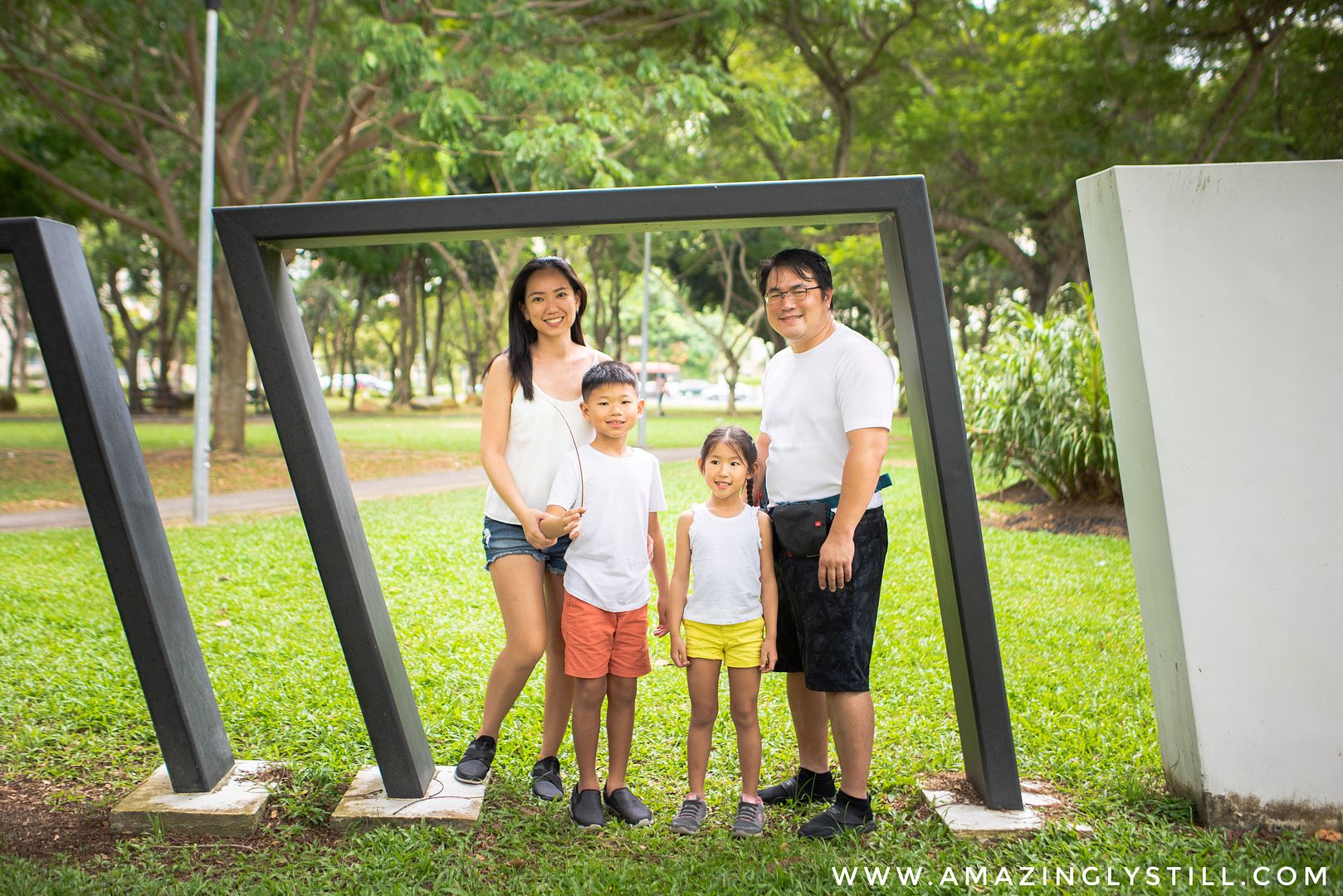 I know I said top 10, but I couldn't resist including this one too! Our last location was a last minute addition, when we were about to say goodbye to our photographer. He was so nice about it and took a few more shots at this sculpture for us, before we parted ways for real.
The overall experience having our photoshoot with Bespoke Photography had been a pleasant and easy-going one. I appreciate how our photographer led us, but at the same time, gave us room to explore our own ideas as well.
This is also the first time we're having our photos taken so early on in the year (it's usually between June to September) and I must say, taking photos in January is so much cooler! I might just bring forward all our future photoshoots!
* * *
Bespoke Photography aspires to breath new life and attitude into the current photography scene. It consists of a family of keen-eyed and experienced photographers devoted to capturing beautiful visuals and immortalizing heartfelt moments.
They offer photography services ranging from graduation to weddings, maternity to newborn, family to pets and many more.
For more information on the various photoshoot services available and their rates, visit their website here and here respectively.
Disclaimer: We were invited to an hour of outdoor family photoshoot for the purpose of this review.