One of the places we visited during our stay at Green Resort was a place recommended by our driver – Zen Mountain Health Farm (內山休閒茶園).
I'm not sure if it was added in at the last moment, but that morning after breakfast, it seemed like we had the time to include this in our day's itinerary so off we went to the mountains to harvest some tea leaves! Another new experience for us!
All who wanted to participate had to put on the harvesting outfit and pay an entrance fee of NT$200 each for a 40-60 minute session, limiting to about 10 leaves per person.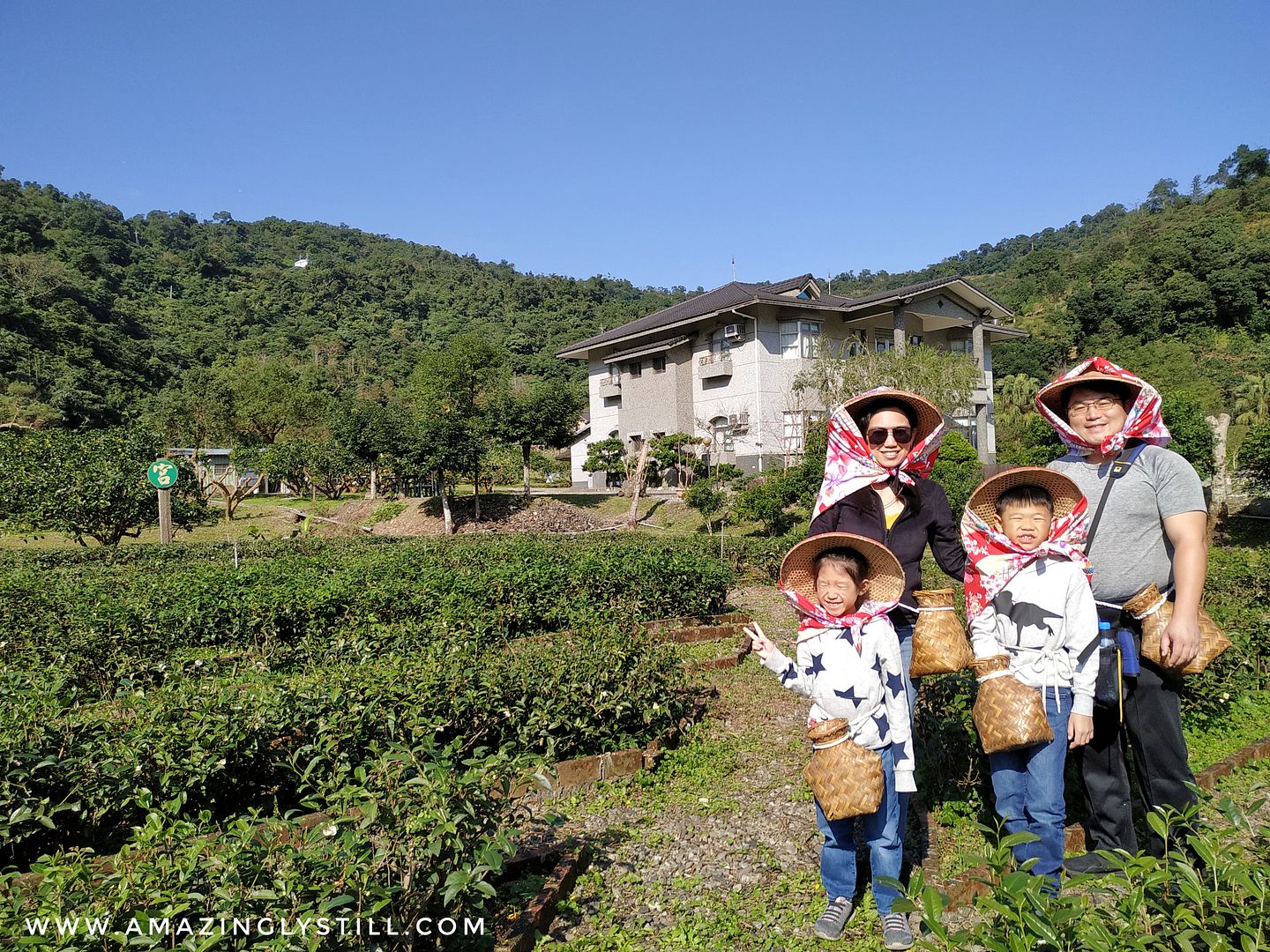 The sun was really beating down on us that day, yet it was cold at times. It was a strange mix of hot and cold at the same time.
After we have collected about 10 leaves each, we returned to the main foyer where the tea leaves are to be prepped for frying as a morning snack for us.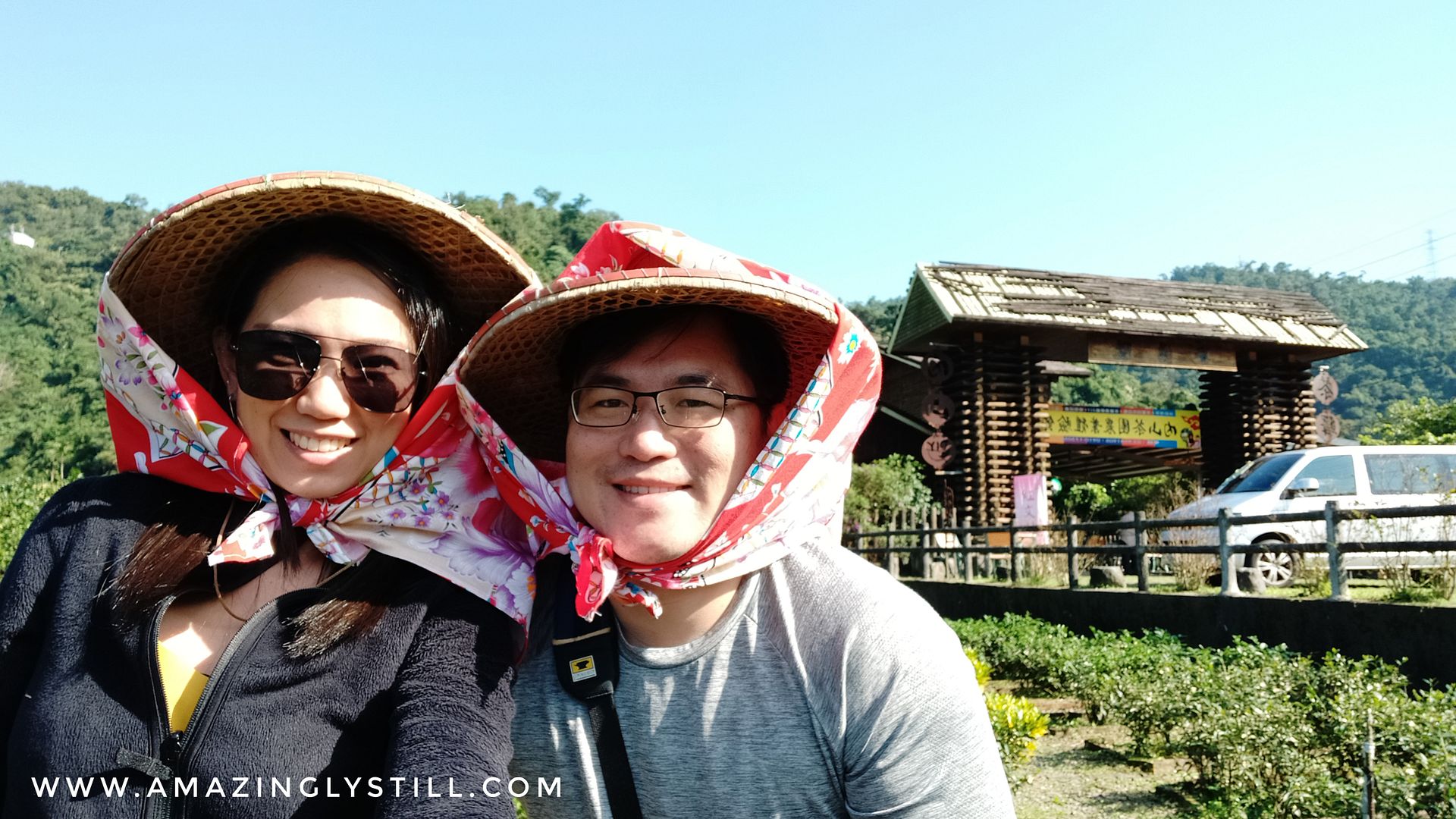 And for a moment, we had some time to ourselves for a selfie!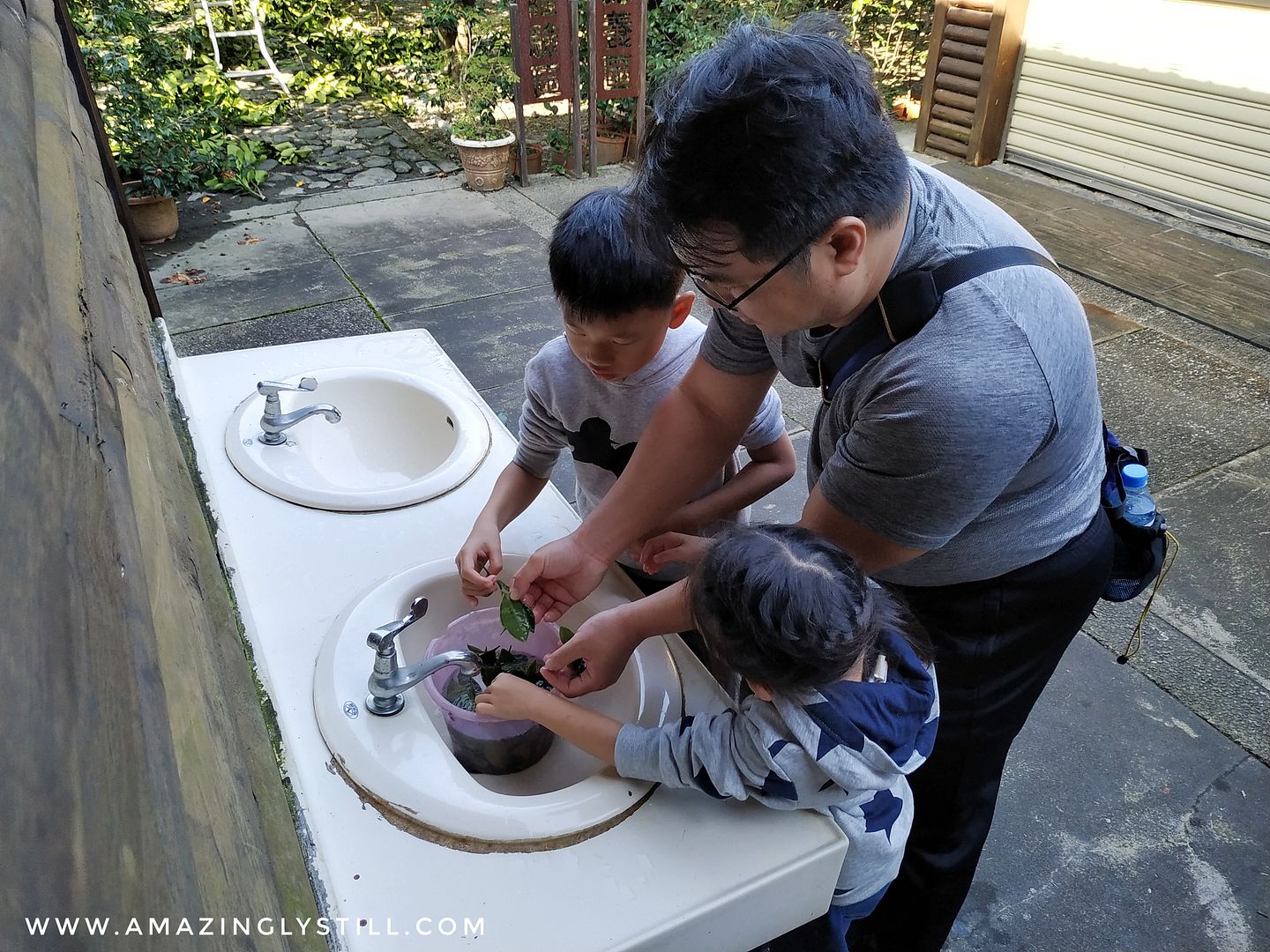 As the frying part isn't suitable for the children to participate, they were assigned with washing the tea leaves. And boy did they do a thorough job! They took longer than everyone expected, but every single tea leaf was washed thoroughly and free of dirt and soil!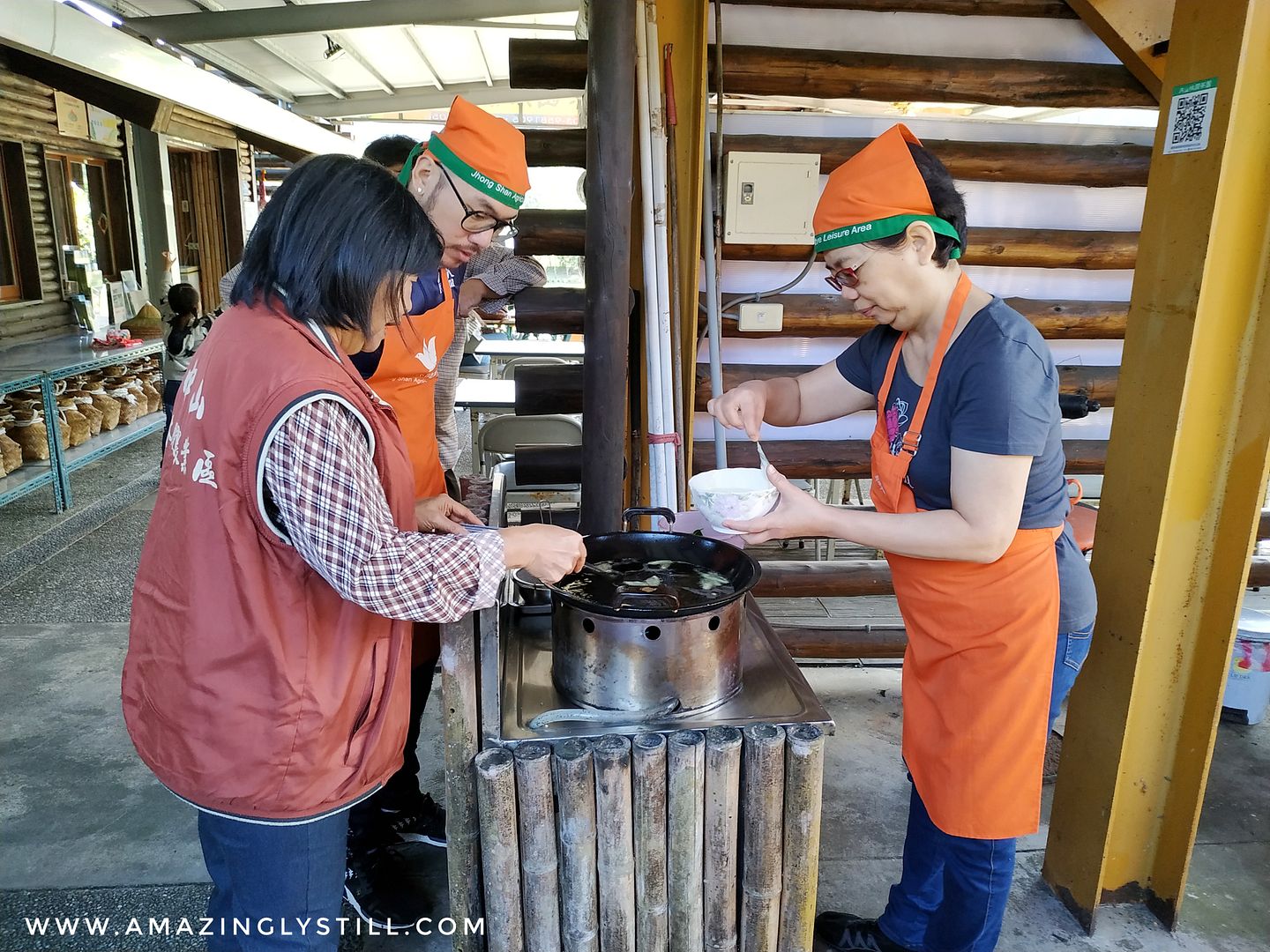 Whilst most of us just had a tea leaf or two to taste after it was fried, Nakayla was hogging the bowl and the sauce provided to go with it. She was enjoying the snack time a little too much that we had to stop before she overdose on tea caffeine (not sure if that's possible, but better to play safe!). Besides snacking on the fried tea leaves, we also had tea flavored konnyaku jelly and a drink.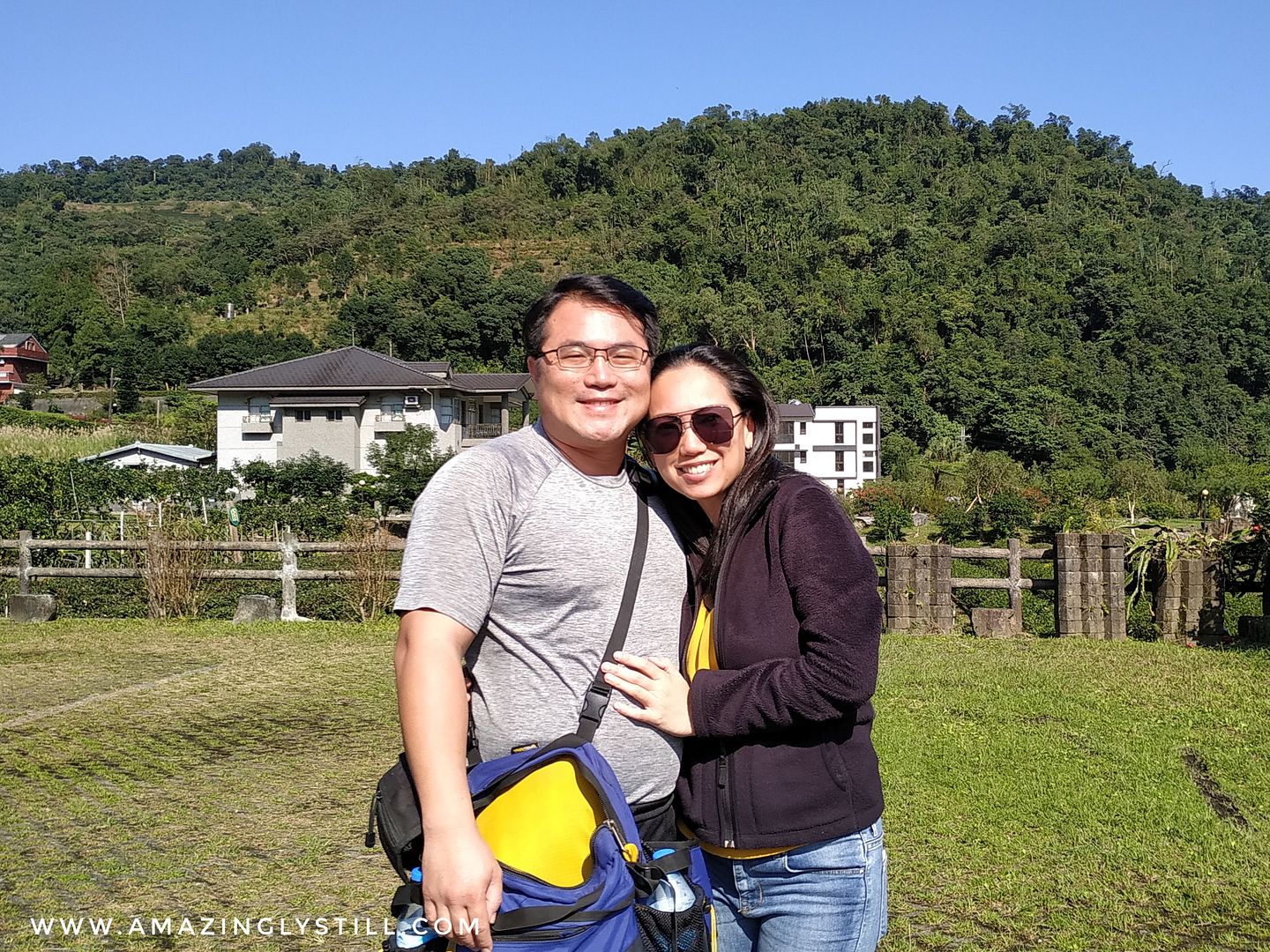 Before we left Zen Mountain Health Farm (內山休閒茶園), we took the opportunity to squeeze in more photos because the view was just too amazing! Never mind the bright sun that threatened to over-expose all our photos… The mountain and clear blue skies were too beautiful to give it a miss!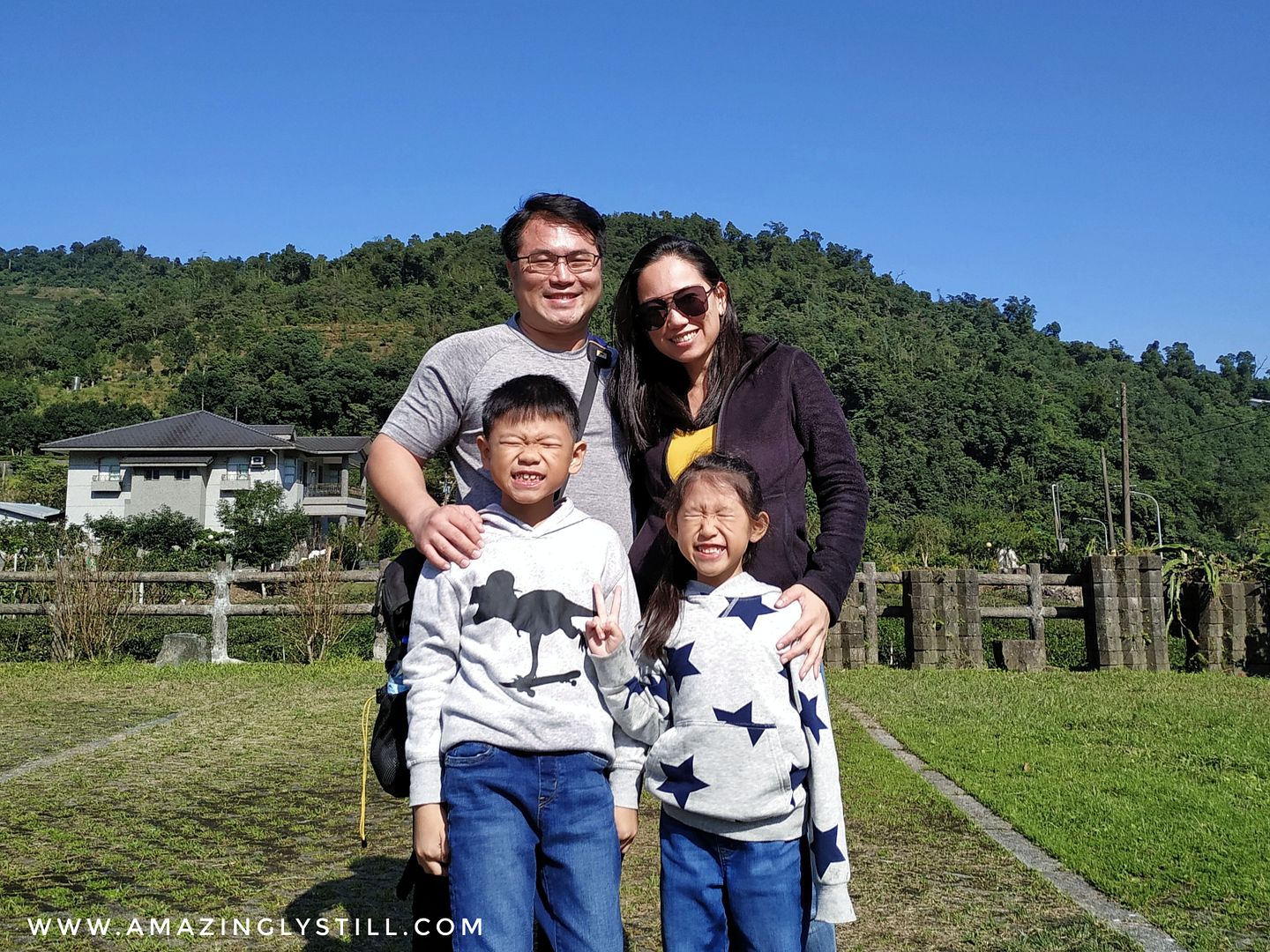 Thankful to have taken time for photo opportunities because it gave me some of my favourite photos from this trip! Yay!