Having used a couple of Sudio earphones over the years, I am amazed that they can come up with yet another pair of earphones that is an upgrade from the previous. Every pair of Sudio earphones I use just gets better and better than the last.
And the latest Sudio earphones I've been using is Tolv, in a gorgeous shade of green!
Based on physical appearance alone, Tolv's smaller charging case is a definite bonus and the new dark green colour serves as a great alternative to black.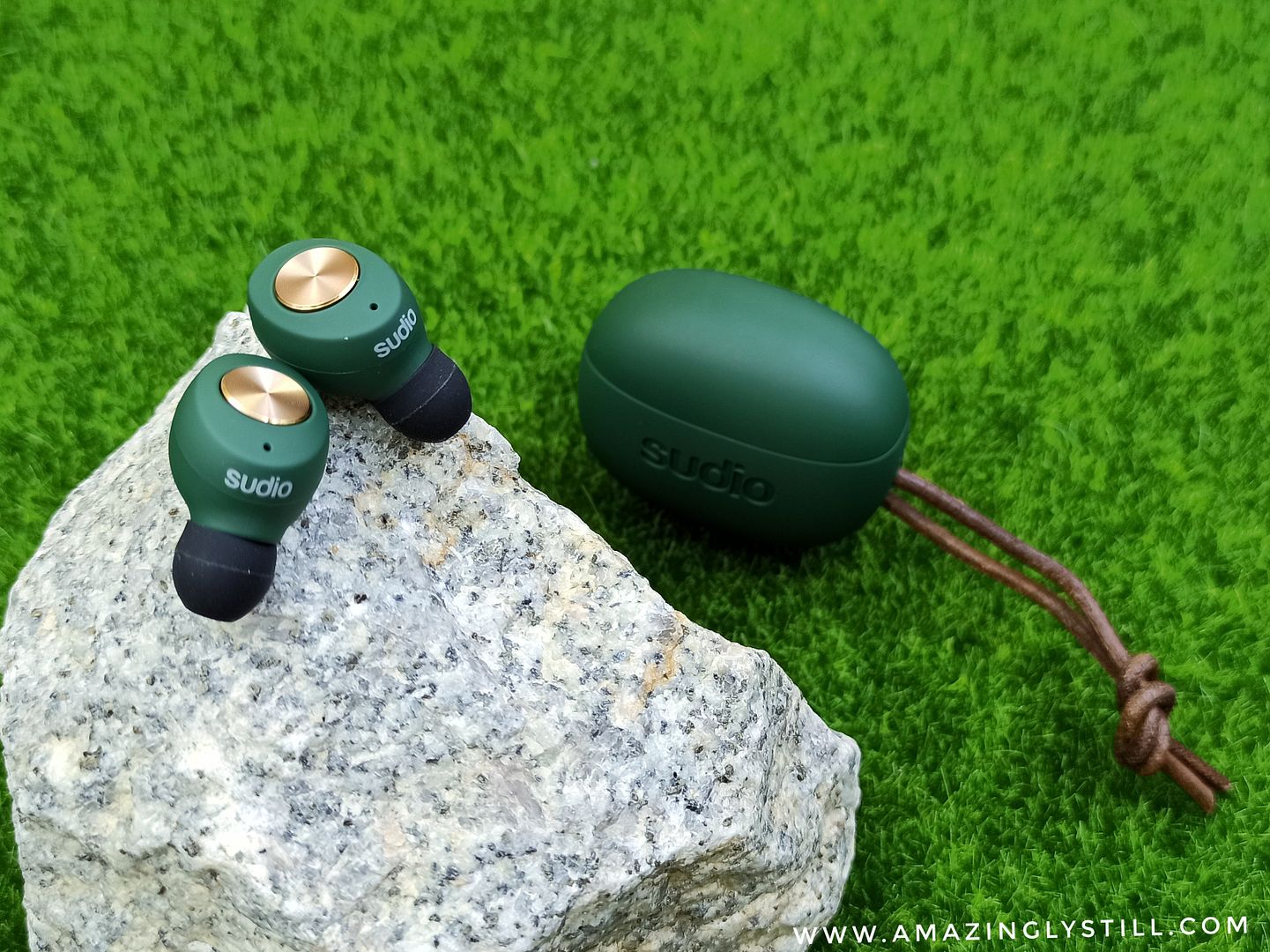 One of the main features of Tolv that I truly love is how Sudio have made Bluetooth pairing even easier than before. Simply take the earphones out of the case and it's ready to pair!
And after the initial pairing between devices, as long as your paired device's (in my case, my mobile phone) Bluetooth is turned on, it'll connect automatically when removed from the case. There's no need to turn the wireless earphones on anymore! Yay!
Besides the upgraded convenience of Bluetooth connection, the sound quality of Tolv has also improved, with the music flowing a lot smoother and clearer, thanks to the graphene driver.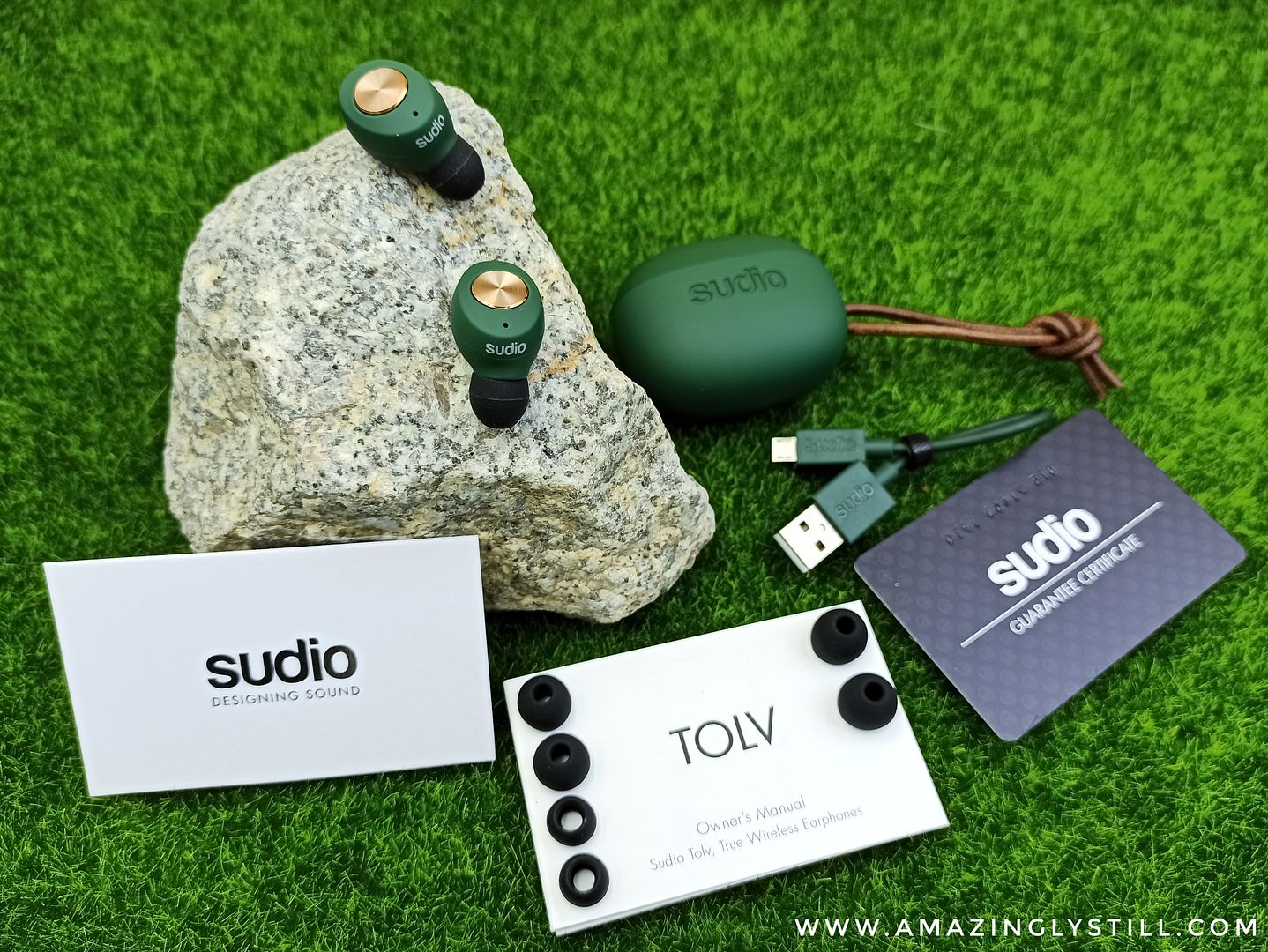 Also comes with a warranty card, extended warranty card, extra eartips in different sizes, USB charging wire and manual
Other features worth mentioning include the extended battery life (7 hours in a single charge and 4 additional charges with the charging case) and being able to activate voice assistant (Hey Google!) with the touch of the multipurpose button on each ear bud.
But the most important feature of all for me is sweat resistant for daily use!
I haven't been able to exercise much this year with the children's very different schedules – leaving me with only 1-1½ hours of free time on most days, when the sun is dead overhead. I love the sun and I love being tanned, but I'm not going to put my body through such intense heat on a regular basis while exercising!
Come next year though, I'll have the mornings all to myself. I can finally go for my long awaited morning runs regularly! And with Tolv being sweat resistant for daily use, it'll make the perfect earphones for my runs cos I'm usually cold in the mornings and won't perspire much!
For those who are wondering if the earphones will fall off while I run, I've tried crazy dancing and shaking my head pretty vigorously with Tolv and it stays on! Just make sure the eartips used are the right sizes for your ears so that the fit is perfect.
Yay to a fitter me in 2020! I can't wait!
* * *
Should any of you be keen in purchasing Tolv, or any Sudio earphones, do remember to use the discount code 'amazinglystill15' before you check out to get 15% off your total bill!
The discount code is valid from now till 31 May 2020.
Disclaimer: I received a pair of Tolv Green for the purpose of this review.