Back in 2019, we visited Singapore Discovery Centre during the September school holidays. But for some reason, I did not share anything about it anywhere… I wonder if this photo had anything to do with it…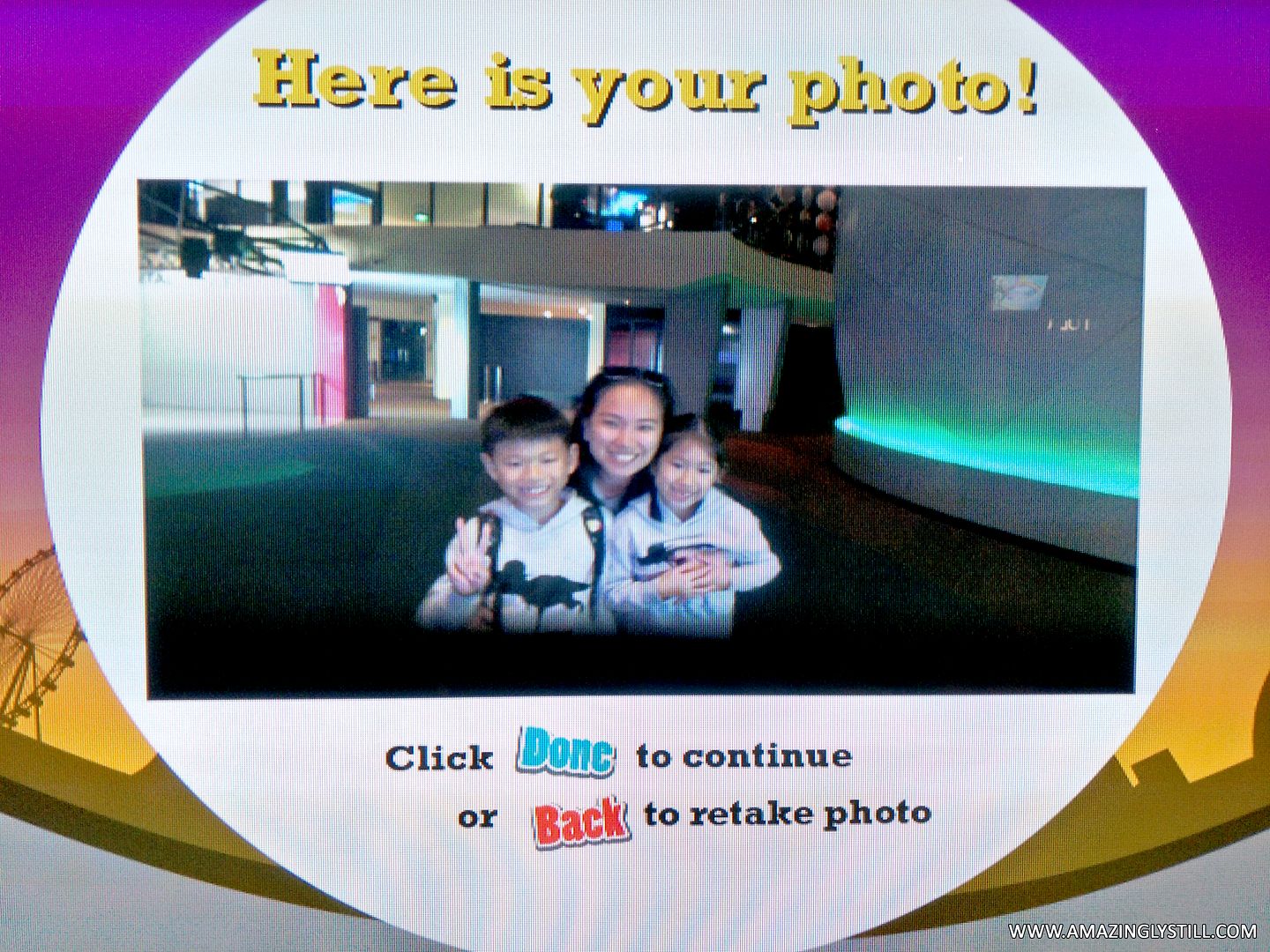 We had taken this photo at a booth and I remembered keying my email address to have the photo emailed to me, but I never received it. I could've been waiting for the photo to arrive so that I could share it with the others… But since it never arrived, writing about the visit could've possibly slipped my mind altogether. Hmm… In any case, I'm glad I took a photo of it before we left!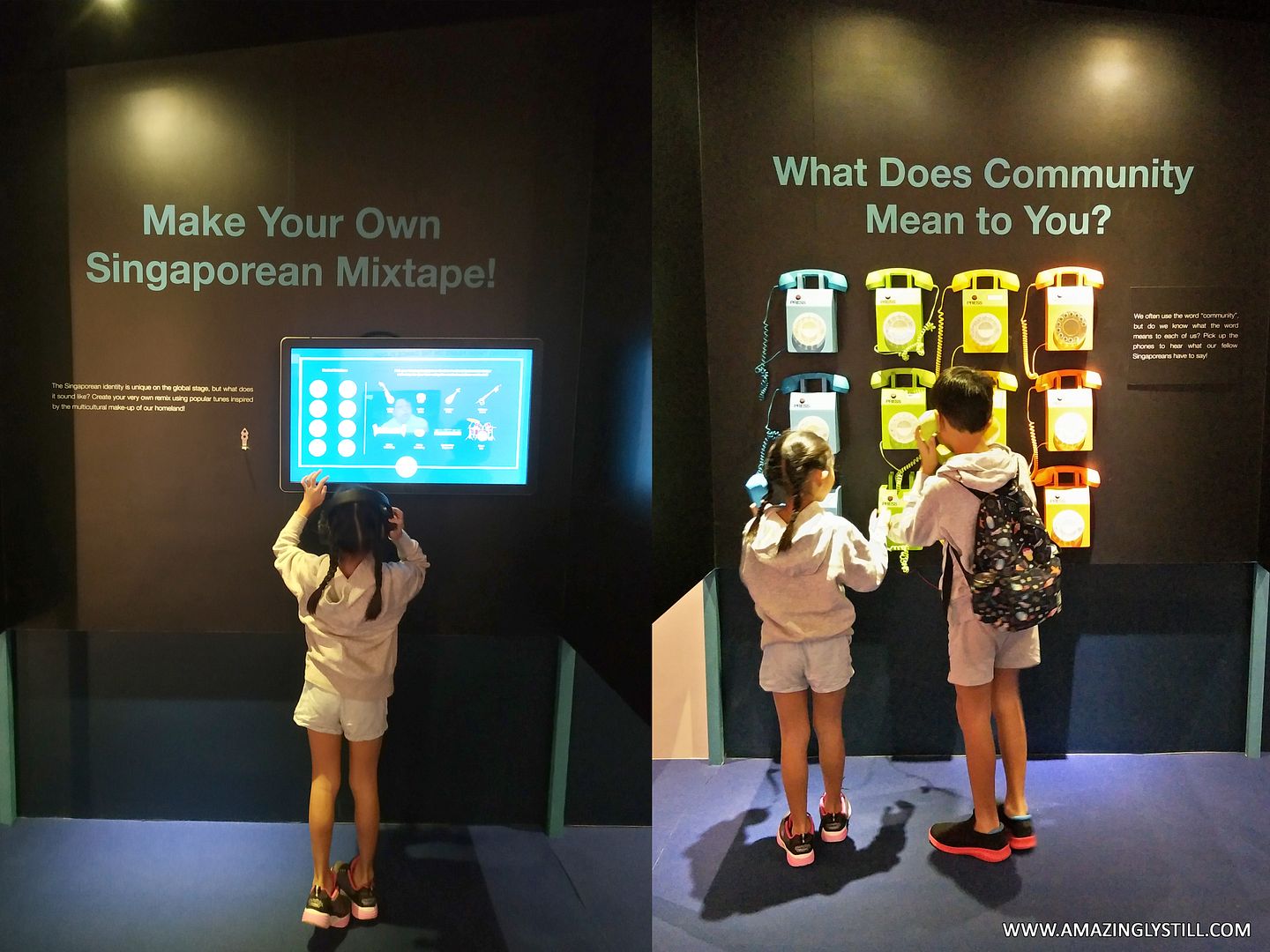 From what I can recall from our visit, the children had a lot of fun as Singapore Discovery Centre is filled with interactive exhibits!
Mini games can be played on these large screens and the children loves them! It's something called 'Portals' and it's super futuristic, though I cannot remember what the different mini game titles are. All I remember was that the children spent a large amount of time here! Thankfully, it was pretty empty the day we visited!
'Harmony Circle' was another game the children kept playing. It's a multi-player quiz game and they kept going at it until they got all the questions correct!
This labyrinth game got the children excited, but it wasn't easy for them trying to tilt the table back and forth to get the ball out of the maze.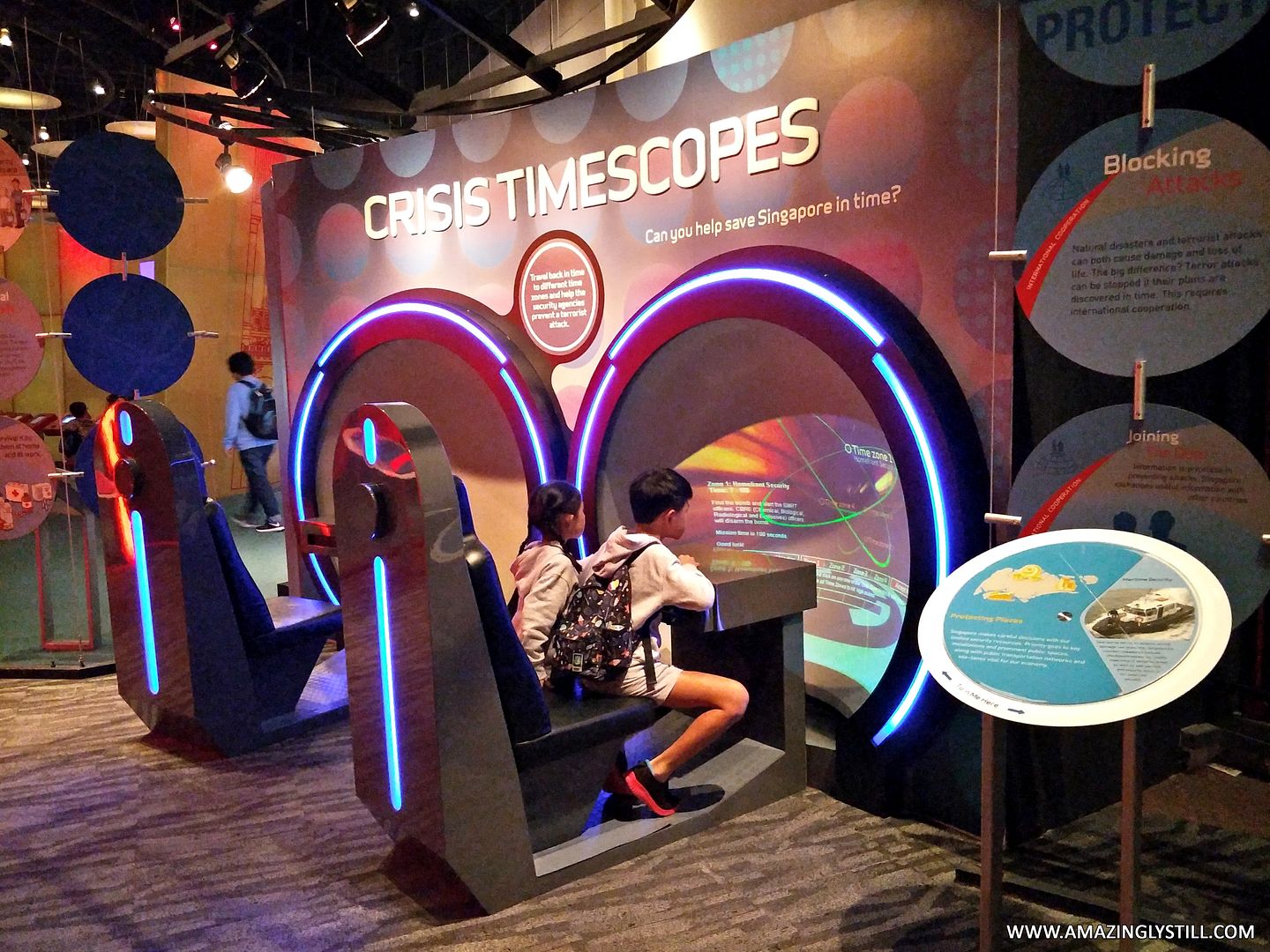 This has got to be the most difficult game for the children. I remember that they gave up pretty fast. Hahaha!
One of the games that both the children and I enjoyed was 'Battlefield Command'. We played a couple of rounds together (up to 4 players, if I remember correctly), switching seats for the different roles available!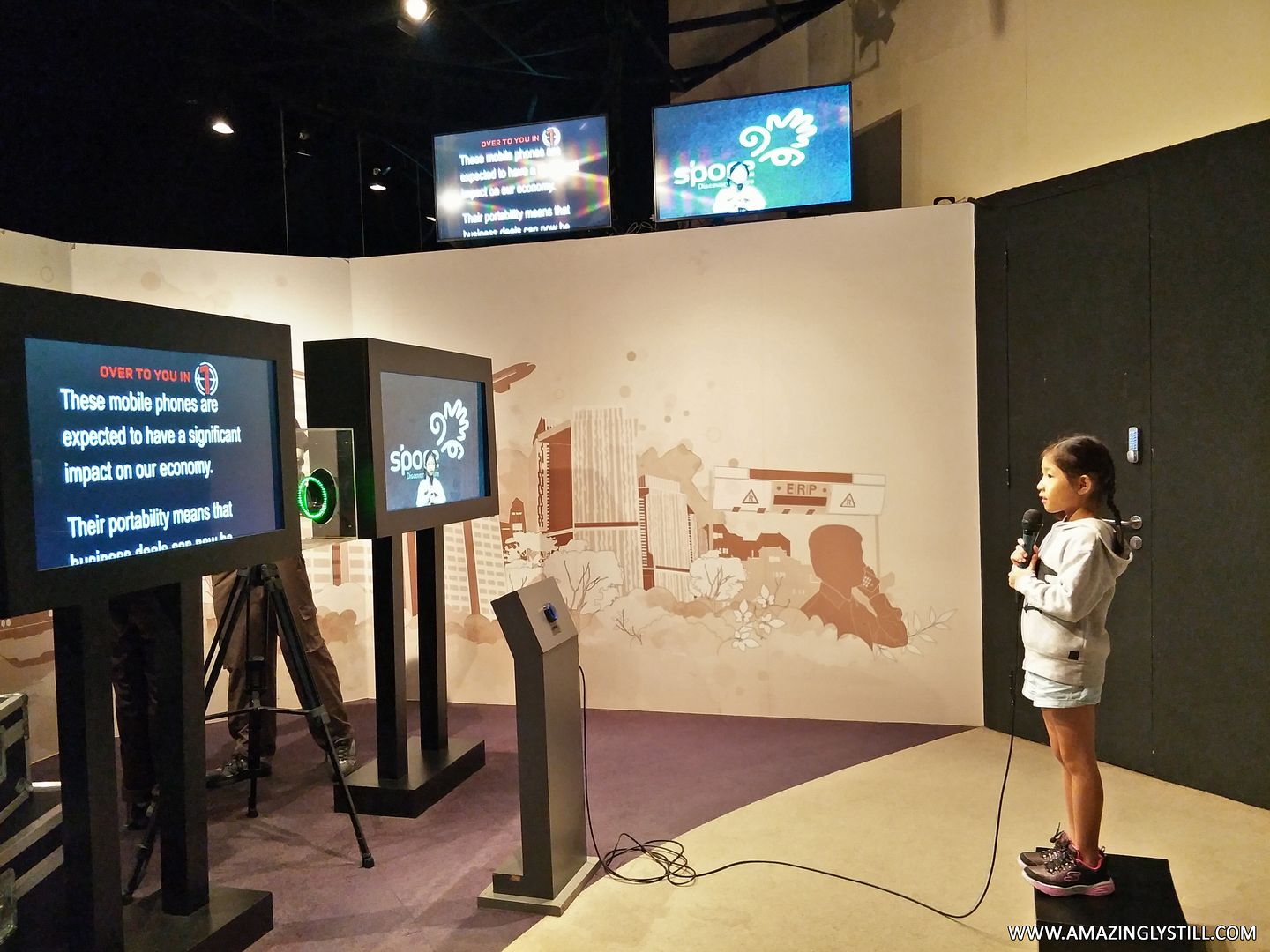 An exhibit that piqued the children's interest was the 'On-Location Reporter'. They were able to experience the job of a reporter with a rather comprehensive setup – camera, lights, microphone and teleprompter!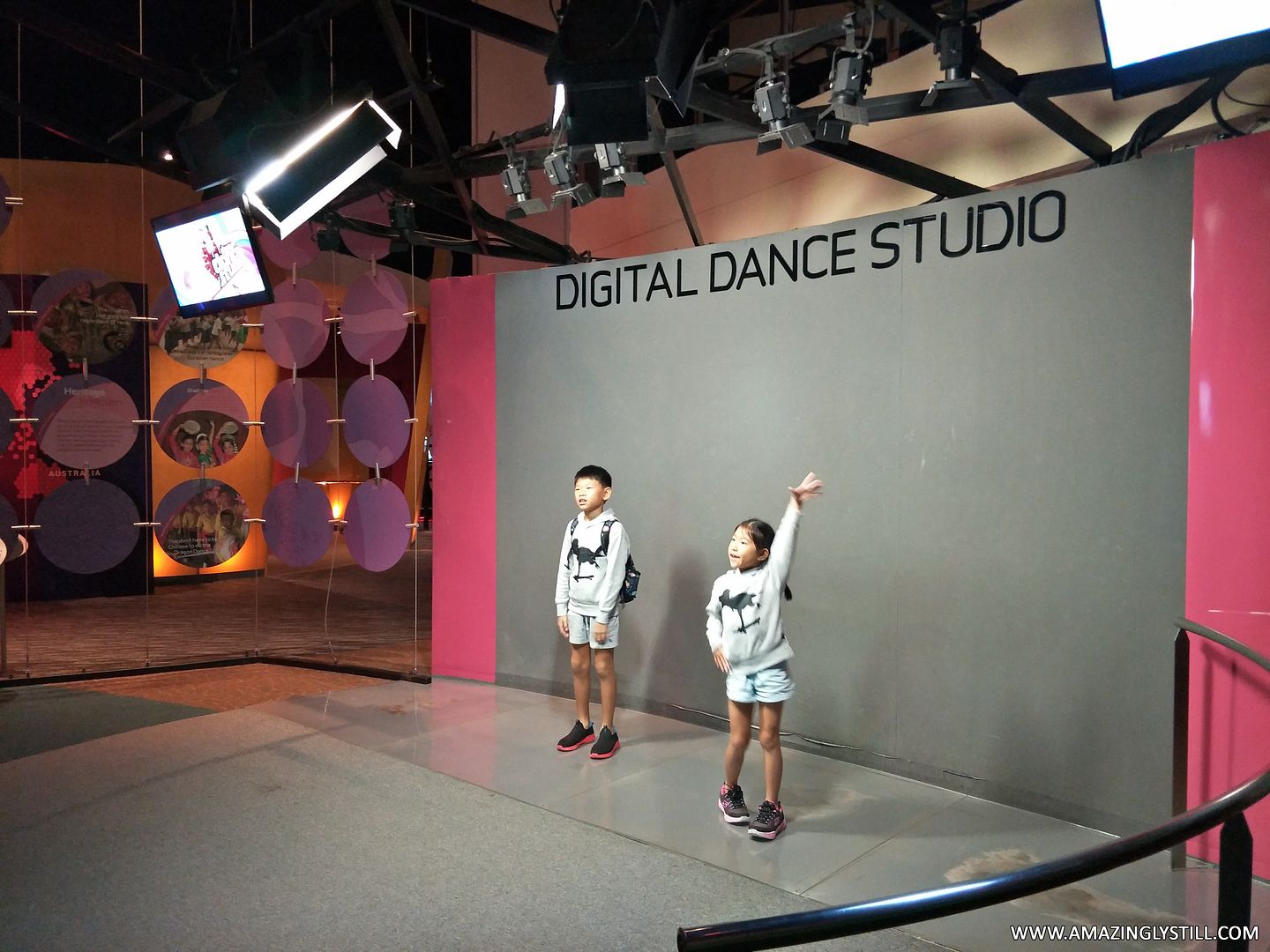 Another front of camera experience for the children was the 'Digital Dance Studio' where they followed the screen to dance along. Nakayla had loads of fun here!
So far, it seems like my memory of our visit to Singapore Discovery Centre remained intact. Until I came across the following two photos and my mind went instantly blank.
Our visit to Singapore Discovery Centre back in 2019, though temporary forgotten, was probably one of the best outings we had on hindsight. Other than the fun interactive exhibits, we managed to visit before the revamp! Now, to return for another visit to see what has changed and what remained!
---
Singapore Discovery Centre
510 Upper Jurong Rd Singapore 638365

Operating Hours
Weekdays: 12pm to 7pm
(last entry at 6.45pm)
Weekends, Public Holidays and School Holidays: 11am to 8pm
(last entry at 7.30pm)

Admission is free for Singapore and Permanent Residents.

For more information, visit their website www.sdc.com.sg