The day after the crazy rush of a party, my mom and I spent a nice relaxing day with the children.
Breakfast was at 'The Deck' (a.k.a. Golfer's Terrace), where we shared an American big breakfast, and french toast (mega awesome). But not before Blake ran onto the golf course as he wanted to see the huge water feature up close.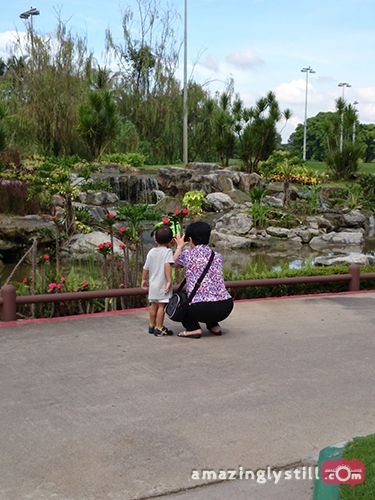 My mom and I talked about bringing Blake and Nakayla to the beach after lunch. I was even thinking of renting a bicycle or two! However, none of that materialized as the scorching sun was a little too unfriendly for the children after lunch. Then it rained, when the sun toned down a little (didn't help that I had a terrible fall later in the afternoon, hurting my back like mad for a whole week). Sigh.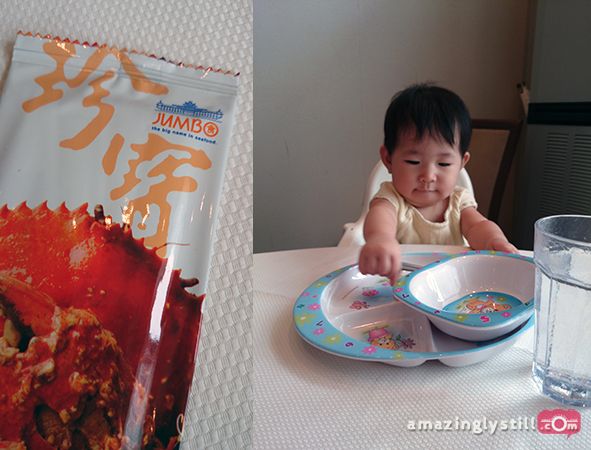 Lunch was at Jumbo Seafood restaurant, where we had my favourite dim sum!
So instead of the beach, we brought the children to the indoor playground after lunch. It turned out to be pretty awesome cos we had the whole place to ourselves!
All that playing sent the children off to slumber land relatively fast. And before we know it, my dad and Sean arrived! My mom took off with my dad shortly after, while my little family of four continued our little staycation.
Time really passed very fast during the staycation, and because I'm writing this about a month later, I can't quite remember much of what happened between meals! Goodness me. My mind is really just all about food!
So anyway, we had dinner at Momo Hut. Food's great and we had the whole place to ourselves too! Hehe. It was also next to the indoor playground. And yes, the children went for another round of play after dinner, until it was 'closing' time.

Chicken Spaghetti $7.80
You probably can't tell in the picture, but this was from the children's menu. For a portion that's for children, it's huge! I ordered it for myself, but I couldn't finish it, even when I shared it with Blake and Nakayla!
The cream sauce was light to taste, not overly creamy at all. They were also very generous with the sauce, which meant every mouthful of the al dente spaghetti was a creamy delight!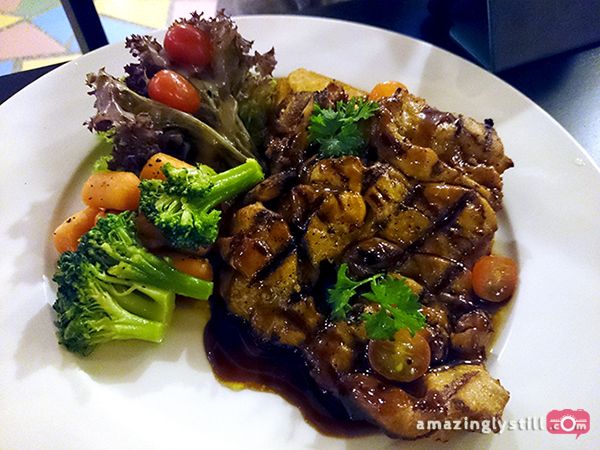 Teriyaki Chicken $9.80
Sean had this, and the smell of it alone was enough to have me asking him for a piece!
The chicken was grilled till tender, with slight crisps on the edge. It also had a hint of smoky flavour, probably from the grilling, which made this teriyaki infused chicken absolutely delicious!

Fisherman Platter $13.80
This platter of deep-fried delights was ordered to share. It consisted of calamri, breaded scallop cake, battered fish, ebi tempura and breaded crab claw.
Of the five, my favourite was the ebi tempura! The prawns were so fresh and fried just nice, it was awesome! Following that, it's probably a tie between the battered fish and breaded scallop (which Blake likes too).
The least would have to be the breaded crab claw. I was absolutely disappointed with this. It tasted a little sour. Definitely did not taste right to me at all.
Nearing the end of our dinner, we took some family photos.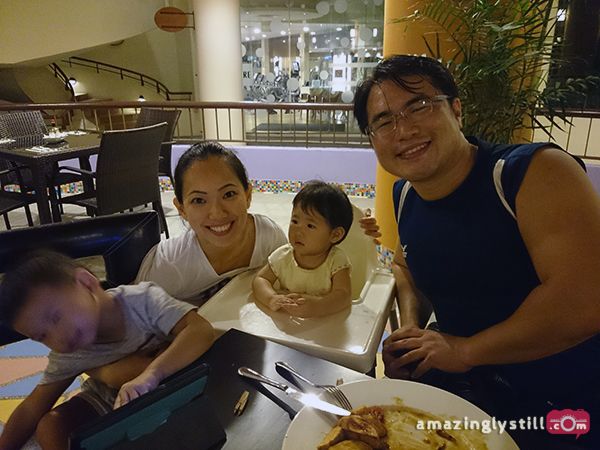 Failed shot #1: Blake was being cheeky and moved at the last moment!

A good enough shot, using ice cream as bait!
One more night at the bungalow and it was home sweet home for us.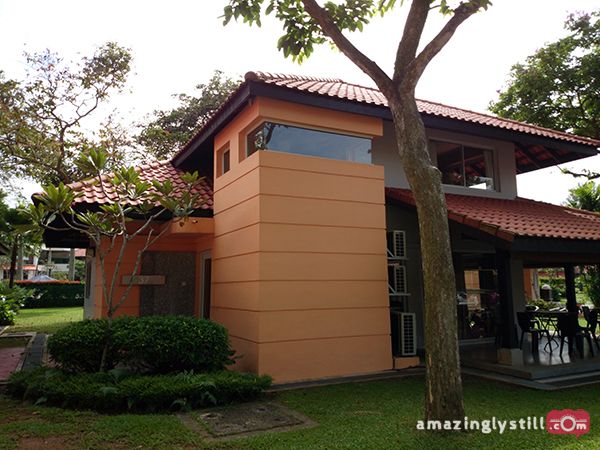 Adios, bungalow 37! May we be back for another staycation again!